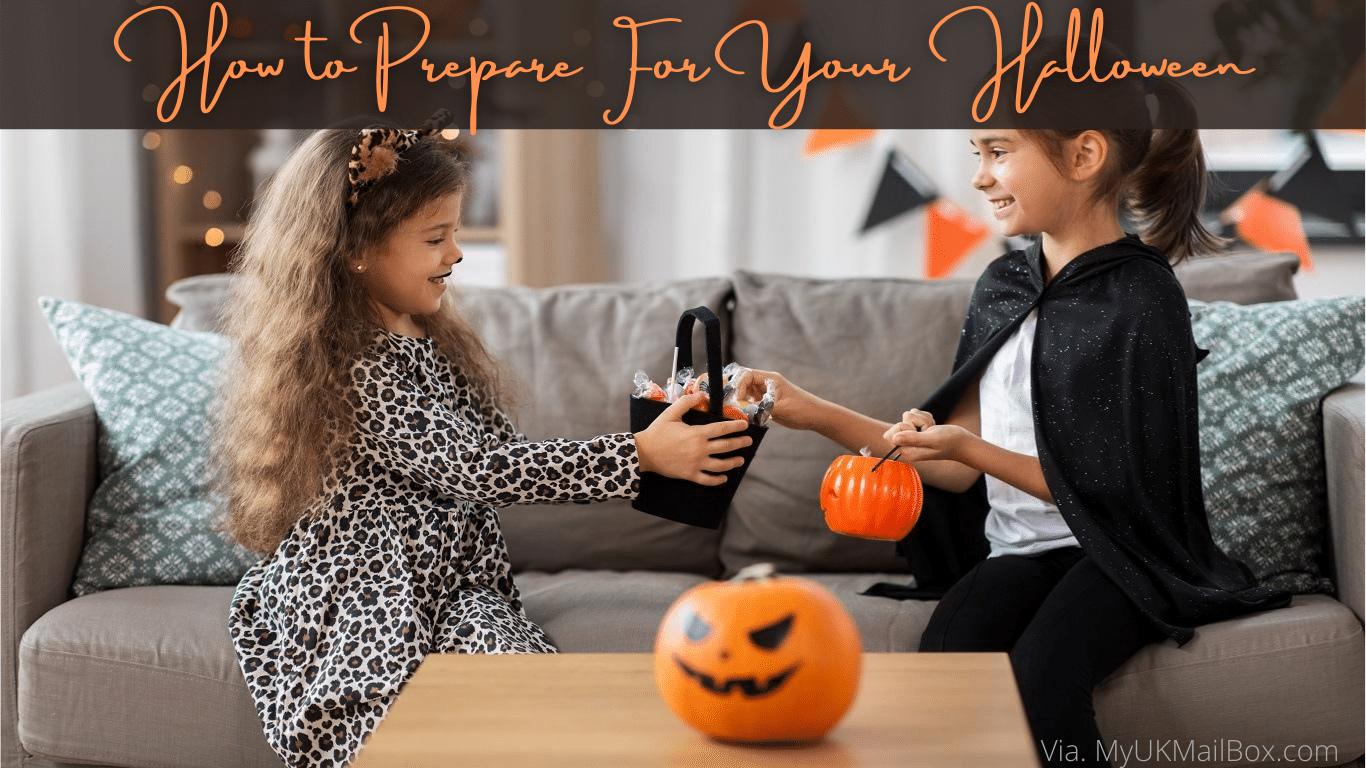 How to Prepare For Your Halloween
Its that time of year again guys, Halloween; Trick or Treat; All Hallows Eve. Whatever you want to call it we all know that it is the night when spooky ghoulies and ghosties are about, that mystery and trickery are afoot, and that people love to dress in the most scary and creepy attire to wander the night. We at MyUKMailbox love to give you ideas for your fun occasions so you may want to take a look at some suggestion we have to make your fun evening go as well as it possibly can.
Decorations and Props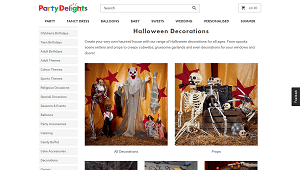 Go to Party Delights for all your various decorations and props. Everything you need to create the perfectly scary atmosphere if you want to dress up your house in a really eerie way.
For your creepy night choose from horror and zombie scene setters to dress up the walls, to cemetery path signs for the garden, lights, lanterns and scary torches , to fun decorations for the kids delight. If you want your house to have a zombie look, or would like skeletons outside the door with a creepy tombstone on the lawn then it is all available here.
Costumes and Clothes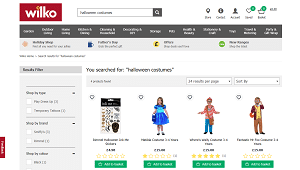 The "look" is all important whether you are having a Halloween party at home or going round Trick or Treating it is vital to look appropriately ghoulish and scary. If you want a theme to your evening then Wilko have the ideal collection for your night. Be it a devil theme, zombie style, witches, skeletons or ghosts it is all here, to suit all ages and sizes. They also have a large stock of makeup and other items to go with your costume and theme choice and make your evening go scaringly!
Food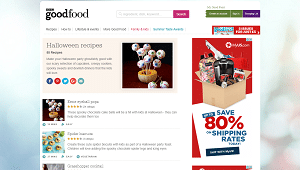 You want to make sure that your party is remembered for the food you serve as well as the costumes and decorations try this collection of recipes from bbcgoodfood
Check out this collection of recipes from bbc good food From Hot Dogs to Meatballs, Pumpkin Cake to Witches Brew Soup, or try Zombie Fingers and sweet Toffee Apples, there are 46 spook-tastic fun recipes ideas here to enchant and surprise all ages.
Treats and Goodie Bags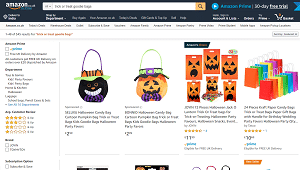 If you are expecting lots of Trick or Treat visitors all dressed up at your door it is a great idea to have a selection of treats and goodie bags ready to give them when they knock at your door.
Why not take a look at the wide selection available at Amazon to give you the best choice for the evening. There is every theme you can imagine, in a wide variety of pack sizes to cater for all your party requirements.
Pumpkins
You don't want to forget the perfect pumpkin for your eerie Jack O' Lantern.
Morrisons Supermarket have a brilliant guide to carving your lantern so why not have a look at this and buy the best pumpkin you can find to make a great addition to your Trick or Treat night.
Just be sure that you buy your pumpkins in good time to get carving and dressing them, and don't forget the tea lights or lamps to light them.
We have given you a few tips for buying your items to make any Halloween Party or Trick or Treat scavenge into the best event. Just remember to prepare well in advance, decorate your house before it goes dark and make sure the food is just right and your Jack O' Lanterns are carved and illuminated in time.
If you are staying in with your significant other why not watch an appropriate film for halloween night? Seventeen.com lists the 27 best halloween movies ever, take a look at the list Here. The lists contains funny classics like Gene Wilder's Young Frankenstein, to real spooky stuff such as The Possession or Disturbia and light hearted movies like Ghostbusters and Casper.
However you plan to spend your time, We at MyUKMailbox hope you make the very best of your night and have a scary time, with lots of fun thrown in.