Safe, reliable and affordable UK mail forwarding.
Welcome to MyUKMailbox.com! We provide a fast, reliable and affordable UK mail forwarding service, which is available to people from everywhere in the world. No matter where you live we will get it there. Sign up today and you will get your very own UK mailing address, where you can send your UK packages and we will forward them to you anywhere in the world!
Start Now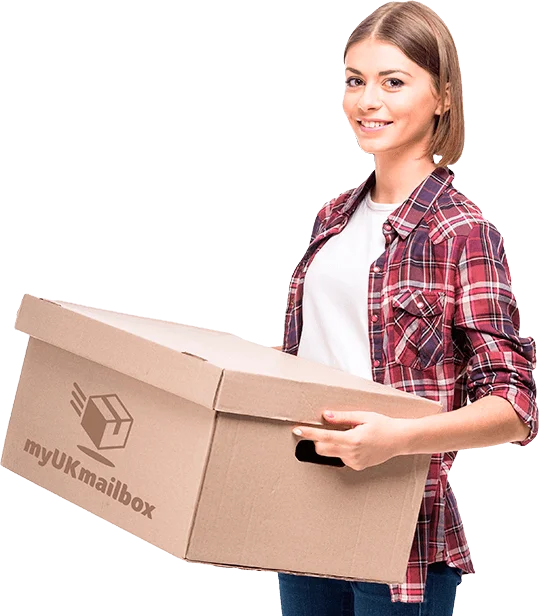 Check us out on TrustPilot
See our company reviews on the leading European reviews platform - TrustPilot. Feel free to add yours!
1. Get your own UK street address
2. Shop Online at any UK store
3. Receive mail anywhere
international parcel forwarding
Our remailing service offer starts from £18.80 for international parcel forwarding.
Sign up now!
£18.80
Recommend a friend, get a Discount
Do you want to get a 10% discount on your next shipment with our mail forwarding service?
Recommend a friend!
Forward Mail Easily with MyUKMailbox.com
1.

Shop Online at any UK website

2.

Once your order has been placed with the store, you should send it over to us at MyUKMailbox.com

3.

We'll let you know when it's here so that you can fill out the address form and get your parcel forwarded to its main destination.

4.

Login to your Account to see your items

5.

Select which items you wish to forward and head on to the next window, where you can confirm the forwarding address and place the order.

6.

Your package will arrive within 2-6 working days
What is a Parcel or Mail Forwarding service?
Forwarding has been utilized in the world of parcel delivery in order to allow customers to buy from retailers they wouldn't normally have access to due to their geographical location. Here at MyUKmailbox we provide a mail forwarding service that allows customers to order items online that aren't usually delivered to their countries By providing an additional mailing address in the UK, that you can send your UK goods to. Once your items arrive, upon your request, we'll immediately ship them to your home with the help of a courier service you selected.
With the rise of eCommerce and the influx of package deliveries in the UK and all around the world, mailbox forwarding services have become a crucial part of the industry in recent years. With MyUKMailbox.com, you can gain access to items that do not directly ship to your current residence area by having your orders pass through a British one first. Our parcel forwarding service is particularly useful for people who don't reside in Great Britain but would like to regularly order and receive items from suppliers who don't ship outside of the UK.
How MyUKmailbox can help
With MyUKMailbox.com, you'll receive a "virtual mailbox", to which you can forward all your packages that can't make it to your destination. This virtual address will serve as your UK location, allowing you to receive parcels that can't be shipped abroad. Of course, your virtual mailbox is located at a real street address - otherwise, it wouldn't be possible for the packages to be delivered in the first place.
Once the items are safely delivered to their UK mailbox locations, you're going to be prompted to redirect them to your actual mailbox where you currently receive all your mail. The shipping time depends on a wide variety of different factors, such as the chosen courier, mode of transport, as well as the size and specifications of your packages.
Packing your items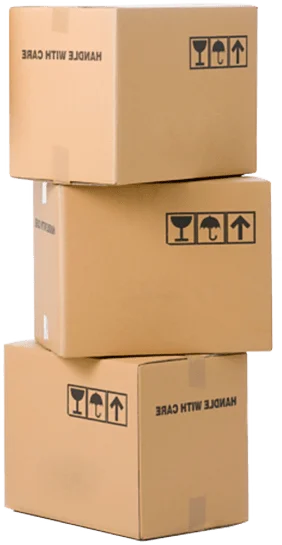 You want your UK purchases properly protected when they are shipped, don't you? That's right and we recognise this is a big concern to our customers. Consequently, we take steps to ensure your parcel is always packaged correctly.
We recycle packaging wherever possible (that's right, we are environmentally friendly!) but this does not mean we compromise on protection of your package. The recycled packaging we use is always in good condition.
We don't under-fill boxes and we don't over-fill boxes. We ensure the correctly sized box is used and fill any extra space with packing peanuts, paper or bubblewrap. We notice and take extra care of fragile items. Whether it is pottery or artwork your item will be protected throughout its journey to you.
We label your items properly. We are very experienced international shippers and we know what documentation is required with all your shipments. Our commercial invoices, air waybills, address labels, and warning labels tell the courier and customs exactly what is required and exactly where it is going. This allows for swift movement of your goods through the courier networks and minimises the risk of your item getting lost.
Close
BuyForMe Service
We provide a BuyForMe service. We charge a rate of 10% per transaction. Upon collecting payment from you we will buy your items and get them shipped to your MyUKMailbox address. We will then inform you of their arrival. To use this service please fill out our BuyForMe order request form and we will contact you to arrange payment. Please note that our BuyForMe service is subject to a minimum fee of £15.00
Why choose us?
Flexible Pricing Plans
We offer three affordable pricing plans to suit everyone from occasional shippers to business customers. As a professional mail handling service, we pride ourselves on meeting a whole variety of our customers' needs. A lot of it depends on being able to fit within their budgets - flexibility in pricing is one of our main advantages.
Our customers recommend us
We maintain a 5-star overall trust score on the leading review platform Trustpilot. Our customer service is highly praised. We're known to respond to queries quickly and accurately. Whether you have questions regarding a certain carrier, the online mailbox details, or anything else that's related to forwarding packages, you can be sure to receive the answers you're looking for from our professional and dedicated customer service staff.
No Hidden Fees
Our pricing is clearly displayed on our rates page, and we do not charge hidden fees. Operating with multiple addresses and across a number of different countries can get expensive. Many forwarding services out there tend to hide certain costs or mask them as unavoidable fees in order to draw customers in with a low initial offer. We don't believe in that kind of a business model at MyUKMailbox.com - the prices you see on our rates page are the prices you'll pay for our service, and you can be absolutely sure that we won't try to impose any additional costs on you.
Photo Service
We let our customers see the condition of their parcels through our unique online photo portal system before they are shipped to their mailing address. Online access to a real-time feed of our customers' important parcels is what sets us apart from other mail forwarding services. It comes in handy especially when your package needs to traverse a very long distance. Seeing that your important parcel is treated with the care and attention it deserves is a game-changer, as it proves that you're really getting your money's worth with each subsequent order.