No fuss. No faff. Just super-fast parcel delivery.
Whether you're in Texas, Tokyo or Timbuktu, if you want to buy goods from websites that don't deliver outside the UK, you need myUKmailbox: the hassle-free mail forwarding service.
Not only are we one of the most reliable UK reshippers. We also work with the world's leading couriers to get your packages to you fast and in one piece.
No fuss. No faff. You shop. We ship — it's that easy.
Start Now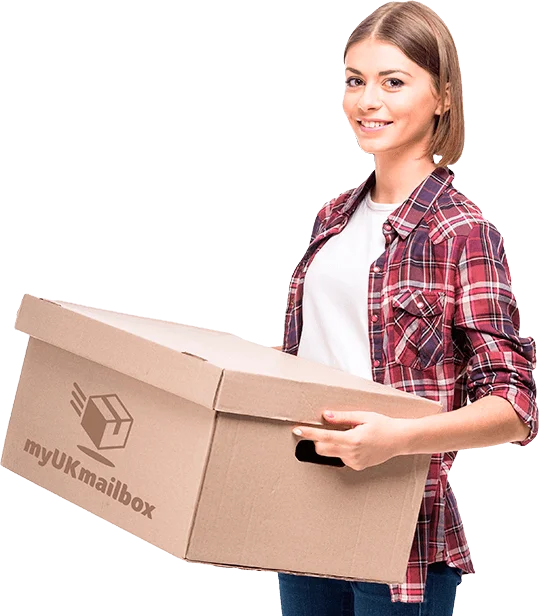 Check out our customer reviews
See our reviews from verified buyers - over 3400 people can't be wrong!
1. Get your own UK street address
2. Shop Online at any UK store
3. Receive mail anywhere
international parcel forwarding
Our remailing service offer starts from £18.80 for international parcel forwarding.
Sign up now!
£18.80
Recommend a friend, get a Discount
Do you want to get a 10% discount on your next shipment with our mail forwarding service?
Recommend a friend!
How myUKmailbox works ?
1.

Join myUKmailbox, get your UK mailing address and start shopping online

2.

Use your UK delivery address at the checkout when ordering from UK stores

3.

Get an update when we receive your parcels

4.

Log into your account to view your items

5.

Select which ones you want us to forward and which courier you'd prefer

6.

Receive your parcel within 2-6 business days, rip it open and enjoy!
What is a Package Forwarding service?
Our package forwarding service allows you to buy from retailers in the UK that you wouldn't usually have access to. Why? Because they don't ship outside of the UK.
That's where MyUKmailbox comes in.
We provide you with a UK mailing address for you to use as your delivery address when shopping online in UK stores. And once bought, your parcels come directly to our warehouse. Once your items arrive, upon your request, we'll ship them to you, wherever you are in the world, via your selected courier.
So, if you don't live in Great Britain, but would love to order and receive items from suppliers who don't ship to your country, then our UK parcel forwarding service is for you.
What happens after you sign up
When you sign up for MyUKMailbox, you receive a "virtual mailbox" where you can forward packages from stores that don't deliver outside the UK. This virtual address serves as your UK location, allowing you to receive parcels that can't be shipped abroad. But don't worry, this virtual address is our warehouse address, so it'll come straight to us.
When your items arrive, you'll be prompted to redirect them to your actual address for us to send them on to you.
Packing your items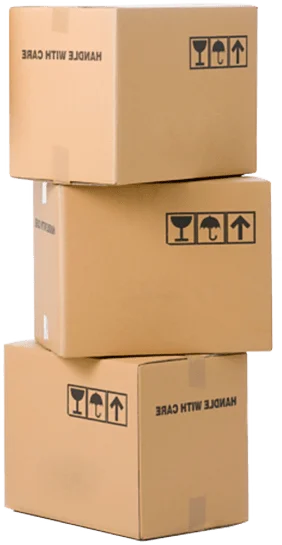 You want your purchases properly protected when they're shipped, right?
Course you do, which is why we ensure your parcels are packaged to the highest standard.
We use recycled packaging wherever possible (cos we bloody love the environment here). And the recycled packaging we use is always in good condition.
And we don't under or over-fill boxes either.
Where possible, we use the best-sized box for your goods and fill any extra space with packing peanuts, paper or bubble wrap. And we're super-careful with fragile items, like pottery and artwork, which means we'll protect your items as much as possible.
But that's not all.
Your parcels are in safe hands because we have loads of experience in international shipping, so we know what documentation is required with all your shipments. Our commercial invoices, air waybills, address and warning labels tell the courier and customs precisely what's needed and where it's going.
The result?
Super-fast forwarded parcels with fewer delays in transit.
Pretty cool, right?
Close
Need us to shop for you?
If online stores don't accept cards with a non-UK billing address, we'll act as your personal shopper and buy your items for you via our BuyForMe service. To do that, just head to our BuyForMe page, fill out the order request form and we'll do the rest.
Just think of it as borrowing our credit card.
To use our BuyForMe service, we charge 10% per transaction and there's a minimum charge of £15.00.
What's in it for you?
Our mail forwarding service comes with loads of great benefits.
Flexible Price Plans
With FREE and paid-for services available, you can pick the one to suit your needs.
Oh, and every plan comes with storage and parcel repacking options too — nice!
Customers Love Us
"Easy to set up and use". "Very efficient service". "Couldn't be more user-friendly!"
Just some of the lovely words super-happy customers say about using us.
Package Consolidation
If you buy from several stores, we'll repack them into one larger parcel.
This means you can go on a wild shopping spree and pay less to ship the items you buy — how great is that!?
Super-fast Delivery
You want prompt, super-fast parcel delivery. And you want it to be stress-free and run like clockwork, right?
Great, because that's what we do. No fuss. No faff. Just super-fast.
Want super-fast worldwide
parcel delivery?
Why wait - sign up today!