Your favourite German brands, direct to your door.
Here's something that'll be Oompah music to your ears — myUKmailbox has a brand-spanking new delivery depot in Markranstädt, Germany.
Located near the bustling city of Leipzig, our new warehouse is within easy access to all major transport networks, making it dead easy for your goods to reach us in double-quick time - no matter where in Germany you purchase them.
So, instead of pulling your hair out over missing exclusive products from brands like Adidas, Steiff, NOMOS Glashütte and Lampenwelt. Or you just want to check out what's available on Amazon.de - rejoice - shopping in Germany is officially open!
Existing myUKmailbox members will find the German address in your accounts now.
If you're not a member, don't miss out.
Sign Up Now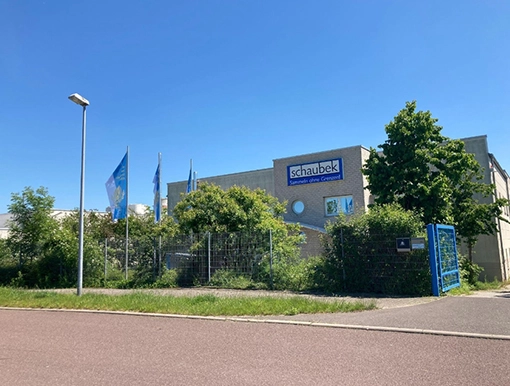 Parcel forwarding from Germany to you.
Whether you're based in the UK, USA, Australia, India or somewhere else, our new European forwarding address means you can keep on top of the latest and exclusive products previously only available to German consumers.
Once you've signed up to myUKmailbox, all you need to do is input our German depot address at checkout and buy your goodies. Then, from the moment your parcels arrive at our warehouse, we'll keep them safe and secure until you log in to your myUKmailbox account and ask us to send them.
And by partnering with the world's leading courier services, we make sure your goods arrive at your front door in first-class condition.
Get our postage address
How it works.
Using myUKmailbox is incredibly easy:
Sign up and locate our German forwarding address in your account
Buy your goodies and use your German address at checkout
Log in to your account to see the stuff you've bought
Choose the items you want us to send
Celebrate when your package arrives at your door
The benefits of using our German package forwarding service.
Shipping from Germany to the USA, or wherever you are is easy thanks to our stress-free parcel forwarding service, flexible pricing plans and affordable shipping rates.
Shop online from stores in Europe
Buy goodies from German and European stores and get them delivered globally. And because we work with the world's leading courier services, your parcels arrive in excellent condition.
Price Plans
Choose from three pricing plans: Starter, Standard and Premium. Oh, and every plan comes with parcel repacking and storage options too.
Shipping Rates
Our rates are affordable and competitive. So, whatever you buy from your favourite German stores, you know you're getting a good rate for international delivery.
Parcel Consolidation
Want to buy from several stores and save money? No worries, with our Parcel Consolidation service, you can combine multiple purchases into one box.
BuyForMe
If a retailer doesn't accept your card, our BuyForMe service can buy it for you (for a small charge). It's a little bit like borrowing our credit card.
How much does it cost?
Find out by using our dead-simple rate calculator:
This is a mandatory field !
This is a mandatory field !
This is a mandatory field !
This is a mandatory field !
What people say about us.
Outstanding service
Outstanding service. Website has a fantastic user interface. Completely satisfied and will keep using them.
— JRV
Trusted
Trusted, professional and courteous service. You guys rock!
Thanks so much and my best from the other side of the pond
— Veronica
The best parcel-forwarding company in…
The best parcel-forwarding company in the UK
Before trying their services, I tried the competition which seems to be a bigger company however they made a disaster and my order from Amazon got cancelled and returned.
— Vincenzo F
FAQs
If you're unsure about signing up, let's put your mind at ease:
Do you ship multiple items?
Yes, we do!
If you make multiple purchases from different stores, by upgrading to our Standard or Premium package, you can consolidate your purchases into fewer boxes.
Who do you ship my parcels with?
To make sure your packages arrive safe, we work with some of the world's leading carriers, including DHL - and we're actively negotiating with more all the time. Oh, and because every shipment is trackable, you can see exactly where your purchases are during transit.
How do I access the German address?
You can access your Germany address by signing into your account, clicking the dropdown arrow and switching between the UK and German addresses.
What's in it for you?
Our mail forwarding service comes with loads of great benefits.
Flexible Price Plans
With FREE and paid-for services available, you can pick the one to suit your needs.
Oh, and every plan comes with storage and parcel repacking options too — nice!
Customers Love Us
"Easy to set up and use". "Very efficient service". "Couldn't be more user-friendly!"
Just some of the lovely words super-happy customers say about using us.
Package Consolidation
If you buy from several stores, we'll repack them into one larger parcel.
This means you can go on a wild shopping spree and pay less to ship the items you buy — how great is that!?
Super-fast Delivery
You want prompt, super-fast parcel delivery. And you want it to be stress-free and run like clockwork, right?
Great, because that's what we do. No fuss. No faff. Just super-fast.
Want super-fast worldwide
parcel delivery?
Why wait - sign up today!