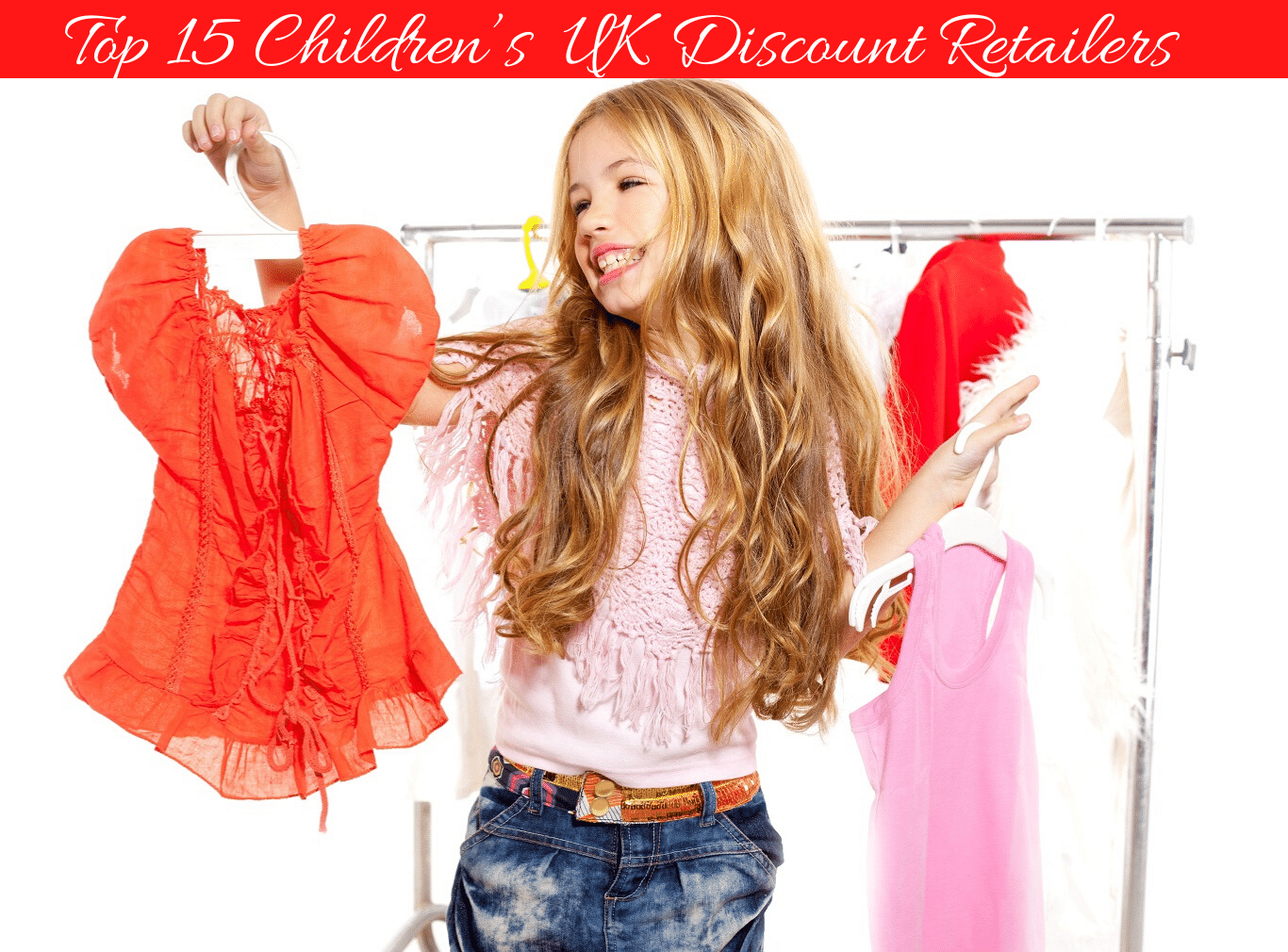 Top 15 Children's UK Discount Retailers
Nobody goes through clothing faster than a child. Especially an active child.
Growing over the summer. Staining clothes with outdoor fun. Looking for new clothes as the school year approaches. Kids move through clothing quickly.
The sheer volume of clothing that children require makes it hard to not only stay on top of their wardrobe requirements, but also to keep your budget in line. Nobody wants to spend more than they have to on clothing a child will only wear for one season.
That's why it makes sense to look into discount children's retailers. These discount stores offer great quality and solid construction of children's clothing without the high price tags. You can get adorable, comfortable, durable clothing for children without spending arm and a leg – great deals at fantastic prices.
Best of all, you can shop for these great deals online and have the new clothes shipped to you in as little as 2 days. Why wait? Get started finding deals now!
Buying things for your children can be fun, but if you're buying special items to prepare for a birthday or holiday, you don't want to store your items too long under watchful eyes. Keep your presents safe by allowing us to store them on your behalf. Our storage service will collect your gifts, store them until you're ready for them and then send the items on when you're ready.
M&S

With a wide range of style options including school uniforms, Marks and Spencer is a UK staple for durable clothing that is stylish, functional and affordable.
Sainsbury's
A discount retailer that makes it easy to stretch your money, Sainsbury's offers clothing for children along with special discounts and additional savings offers on a regular basis.
ASDA

George by ASDA gives you plenty of choices for children's clothing including sections designed by age. Shop for you young children, infants or teens easily within the ASDA website.
Tesco
What do you expect in a store where you can get a bit of everything? Tesco also offers clothing for children including favorite character prints and designs.
Primark

Primark offers you best and affordable selections that are long on style. Dress your child in the latest grunge or Disney fashions without breaking the bank.
H&M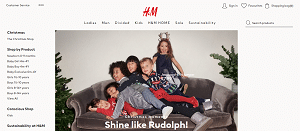 A staple in extremely affordable clothing H&M offers tremendous savings on stylish, clever clothing options. Shop in stores or online, and count on H&M to have something seasonable, fun and adorable for your kids.
Next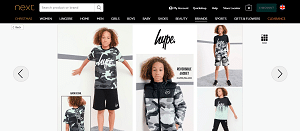 Look for fashions that run a wide range of styles and price point on Next. You can find brand name designers and styles alongside more affordable options so you can choose the style you want a reasonable price.
Pumpkin Patch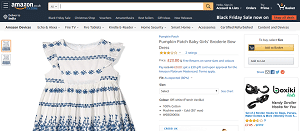 Pumpkin Patch may have closed the UK stores a few years ago, but the brand lives on in other countries and through online retailers. Families who loved Pumpkin Patch clothing still have the option to buy shoes and clothing online.
Debenhams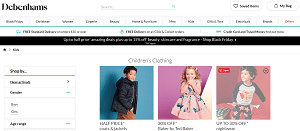 A full-fledged shopping mall online, Debenhams will let you shop for your entire family, your home, your pets and your future travels. Great sales and special offers make the wide range of children's clothing even more affordable.
TK Maxx

A bit like a treasure hunt, TK Maxx offers great value on an assortment of items, including children's clothing. TK Maxx offers a range of brand-name items at savings of at least 60 percent.
Amazon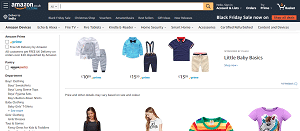 When you need a wide range of clothing options quickly with plenty of reviews, there is no better option than Amazon. Find every brand under the sun with plenty of feedback from other parents before you buy.
Children's Outlet
A shop that specializes in children's wear is going to have an excellent selection of items across a wide range of styles and price ranges. Look for affordable options at Children's Outlet and then save even more when you combine discount and clearances.
Gap
Fashions from the Gap can be more expensive, but Gap Kids offers regular sales and special offers that make high quality clothing for children very affordable.
Matalan

A value family store, you can get new styles for the whole family at Matalan. Look for specials and clearance offerings to increase your savings and find even better deals.
Carters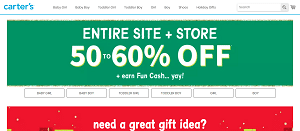 With regular savings, specials and coupons, Carters provides quintessential children's wear in a range of sizes for younger children that are very affordable and long-lasting. They also ship to more than 80 countries.
You want your children to look good, feel comfortable and enjoy what he or she is wearing. With that said, you also want to avoid spending a fortune on clothing that may only be worn once or twice before your child outgrows it. Looking through discount children's retailers makes it simple to find the deals, take advantage of the low prices, and have your kid look fantastic.