10 Really Cool Gifts For Your Mum On Mother's Day
Everybody loves their mum.
She brought you into the world, nurtured you and kept you safe
Mother's Day gives you the opportunity to show your appreciation and love for mum and all that she has done for you.
Sending her a lovely gift is the perfect way to say 'Thanks Mum', so here are some suggestions to help you.
1. Pandora Mother's Day Jewellery.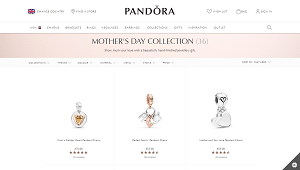 Find a perfectly lovely gift to give your mum on Mother Day!
Pandora offers range of beautifully hand-finished jewellery gift collection.
It includes Pendant Charm, Bangle, Bracelet, Earrings and more.
Shop for personalised jewellery at Pandora and show mum how much she means to you.
2. Panasonic Nano Facial Steamer.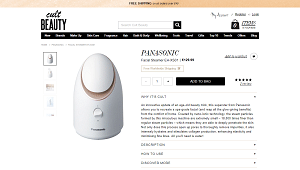 A simple and easy to use, mains operated facial steamer.
Ideal for priming and softening the skin prior to applying make-up, it uses ionc steam to penetrate pores and give a deep-cleansed feeling.
If your mum likes a touch of glamour this is a perfect present for her.
3. Sweet Treats For Her. Gift Hamper.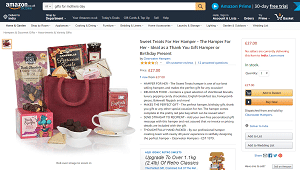 This delightful hamper contains a lovely selection of cakes, biscuits and English Teas.
Created by Clearwater Hampers it comes with some delicious treats for mum such as Cherry and Almond Topped Fruit Cake, Raspberry Jam and Petticoat Tails Biscuits, and is well packed in a red Jute Bag.
Perfect for mums who love a nice cup of tea with a sweet treat.
4. Yankee Candle Bouquet With Chocolates.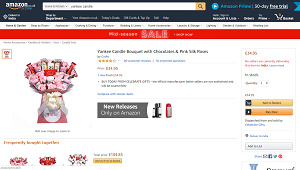 For all lover's mums who are lovers of scented candles around the home, this gift set represents excellent value for money as a variety fragrance package.
It comes with a choice of colours for the box and bow and a personalised Gift Message option added to the front of the pack.
It also contains several individually wrapped Lindor chocolates as well.
5. J By Jasper Conran Designer Cross Body Bag.(we love this).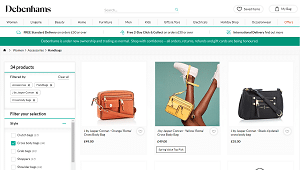 Perfect for any mum who loves the designer look, this cross body bag has a lovelely grained effect, with a real touch of class.
It has a front zip pocket and two inner pockets giving loads of room for all your mums items.
The cross-body strap is fully adjustable and it has a secure zip top fastener to keep things safe.
Any mum would love this.
6. Indian Carved Decorative Jewellery Box.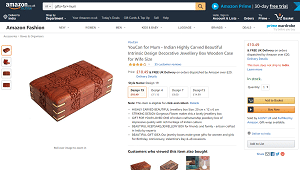 This is a highly-carved jewellery box, made from natural Indian Sneesham wood.
It comes in up to fifteen different design styles to suit every eclectic taste, (we have chosen Design 5 here).
This is an artisan crafted item that would look great on anyone's dressing table.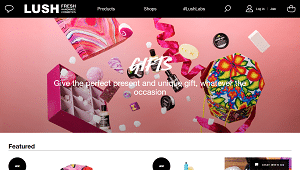 Containing a full range of luxury handmade spa products selected exclusively by Lush.
The gift boxes holds items such as Bubble Baths, Hair Conditioner, Soaps, Body Lotions, Shower Gels and Body Butters.
This is ideal for mum to feel pampered every day with lathers, and aromas like Grapefruit, Bergamot, Cassis and Persian Lime Oil.
8. Yowao Mermaid Tail Blanket Sleeping Bag.(Really Quirky This!).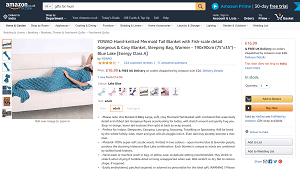 Great for wearing indoors, for camping, travelling or spectating.
If your mum has a sense of the quirky and eccentric she will adore snuggling inside this and feeling warm and cosy.
Available in aquamarine blue or lavender purple this makes a great gift.
9. Photo Upload Print – Amazing Mum.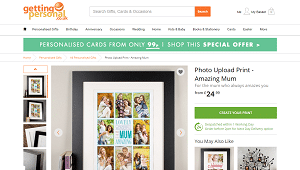 Show your mum how much she means to you with this print that has space for eight photographs.
The centre piece reads 'Lovely, Wonderful, Fab, Amazing Mum, and is framed by your own personalised selection of photographs.
The effect is easily created when purchasing by downloading pictures of your choice.
Ideal for mum to hang on her wall.
10. Beurer FB 25 FootSpa with Magnetic Field Therapy.
The perfect way for mum to soak away the aches and pains of the day.
Using 16 magnets this FootSpa incorporates both vibration and bubble massage features, as well as a dry foot massage option.
Ideal for use with foot care products to leave mums feet feeling soothed and fresh.