12 Home Improvement Jobs You Can Do Without Power Tools
You're ready for a fresh space.
You want a beautiful home. Clever storage solutions. Easy home updates.
Home improvement shows are addictive. The solutions to common problems seem so simple.
Install floating shelves! Build yourself some built-ins!
But one thing remains constant in those home improvement shows.
Power tools.
If you don't have a garage or workshop full of saws and drills and rotary blades, don't fret.
If the idea of holding whirling blades makes you nervous, don't worry.
You can still create beautiful spaces without investing in table saws or impact drills.
You don't even have to know what those things are!
Here are twelve home improvement jobs you can do without ever lifting a power tool.
Snap together storage solutions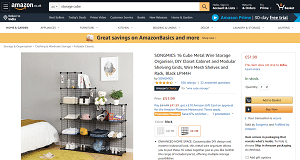 Have some closets that are out of control? Piles of stuff sitting in stacks rather than carefully organized? You don't have to use drills and hammers to assemble some clever storage spaces. Snap together storage solutions let you build shelves quickly and easily to store everything neatly.
Update scratched wood items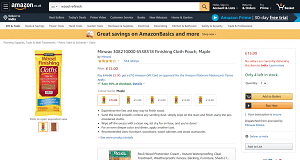 If you have wood floors or wooden furniture that has gotten a few gashes and scratches, you can update the wood easily without sanding and refinishing it. Use a simple wood refinishing product to smooth out imperfections and clean your wooden surfaces again so that they shine.
Install vinyl plank flooring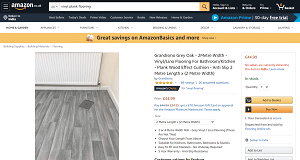 Desperate for a new floor but have no idea how to get started with the project? Investigate vinyl plank flooring. Most comes with backing already installed and it can be fun and snapped easily using a utility knife. Just cut, bend, snap, and install. You'll have new floors in no time.
Update cabinet knobs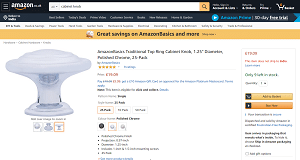 Outdated hardware is functional, but not very attractive. You can update your hardware simply using a screwdriver. Simply remove the screw on the back of the old knobs and handles, install the new knobs or pulls and tighten up the same screw you removed. Most have standard sizes and depths, so they are easy to swap out and update.
Replace bathroom faucets
Want to make a huge transformation in your bathroom? Change out the bathroom faucets, especially if they are old and outdated. To change out a faucet, you'll need a wrench and a bucket for possible drips. Then you simply turn off the water at the wall, undo the connections to the old faucet, unscrew it from underneath to remove, and work in reverse order to install the new one. Easy and an impressive difference once complete.
Install wallpaper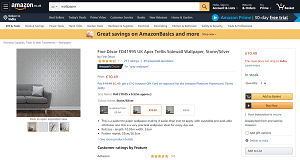 Another beautiful job you can do without power tools, change the look of your room using wallpaper. You'll only need a tub of water, a scraping tool and a knife for cutting. Then you dunk the paper, smooth it onto the wall and trim the excess. Bring a bit of patience as well or get a pattern that is easily matched to keep your paper patterns seamless.
Update door hardware
If you have old doorknobs that are screaming for an update, you don't have to do much to make that update possible. All you really need to do if you want to update door hardware is grab a screwdriver, undo the screws, remove the old knobs and install new ones. It's really that simple to go from old, ugly knobs to sleek and attractive ones.
Add shelf color and backing using wallpaper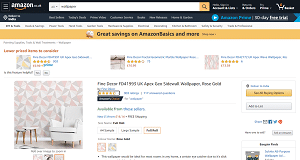 If you have a shelf unit or a set of built-in shelves, you can create a quick and beautiful update using self-stick wallpaper. Simply remove the shelves, cut the paper to fit the space, peel off the backing to the paper and apply it. Peel and stick wallpaper makes this quick and easy, but you can use prepasted wallpaper as well for a wider selection of colors and patterns.
Update your room with a fabric treatment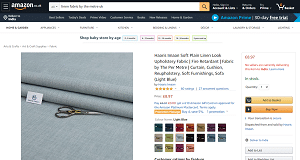 Have an apartment that doesn't allow paint? You can still cover a wall with stunning color and texture by using a fabric treatment. You can apply the fabric to the wall using staples or pushpins and then cover the seams and staples by hot gluing some coordinating ribbon over the edges to keep them clean and sharp.
Cover ugly file cabinets with bright patterns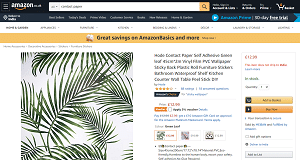 If you have an ugly metal file cabinet that needs some serious disguising or updating, you can make it blend into your décor by covering it with contact paper or peel and stick wall paper. Use an knife or utility knife to get clean cuts, and then simple peel and paper the sides, top and front of the file cabinet to make it blend or make it stand out as a statement piece.
Add house numbers for curb appeal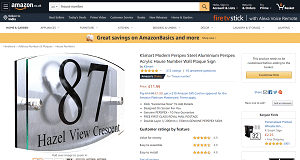 You can add some serious curb appeal and make it easier for food delivery services to find you by installing some new house numbers. Hang new house numbers individually or order some in a single, sharp modern plaque to install using screws or nails beside your front door.
Create a pressed tin backsplash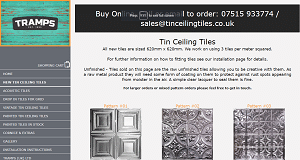 Every home improvement show seems to feature beautiful backsplashes to update the kitchen space. You don't have to tile and grout to get a new, attractive backsplash. Ceiling tin tiles are easily cut using tin snips and installed with small nails. They are designed to overlap already and come in a wide range of patterns and colors for a beautiful new look in your space that is also easy to wipe down and clean.
Your home should be a place where you can relax and enjoy your surroundings. You want your home to feel comfortable and look beautiful. There is also a feeling of pride and accomplishment when you know you're responsible for the beautiful updates in your space. You can do a lot to update your home – no power tools required.