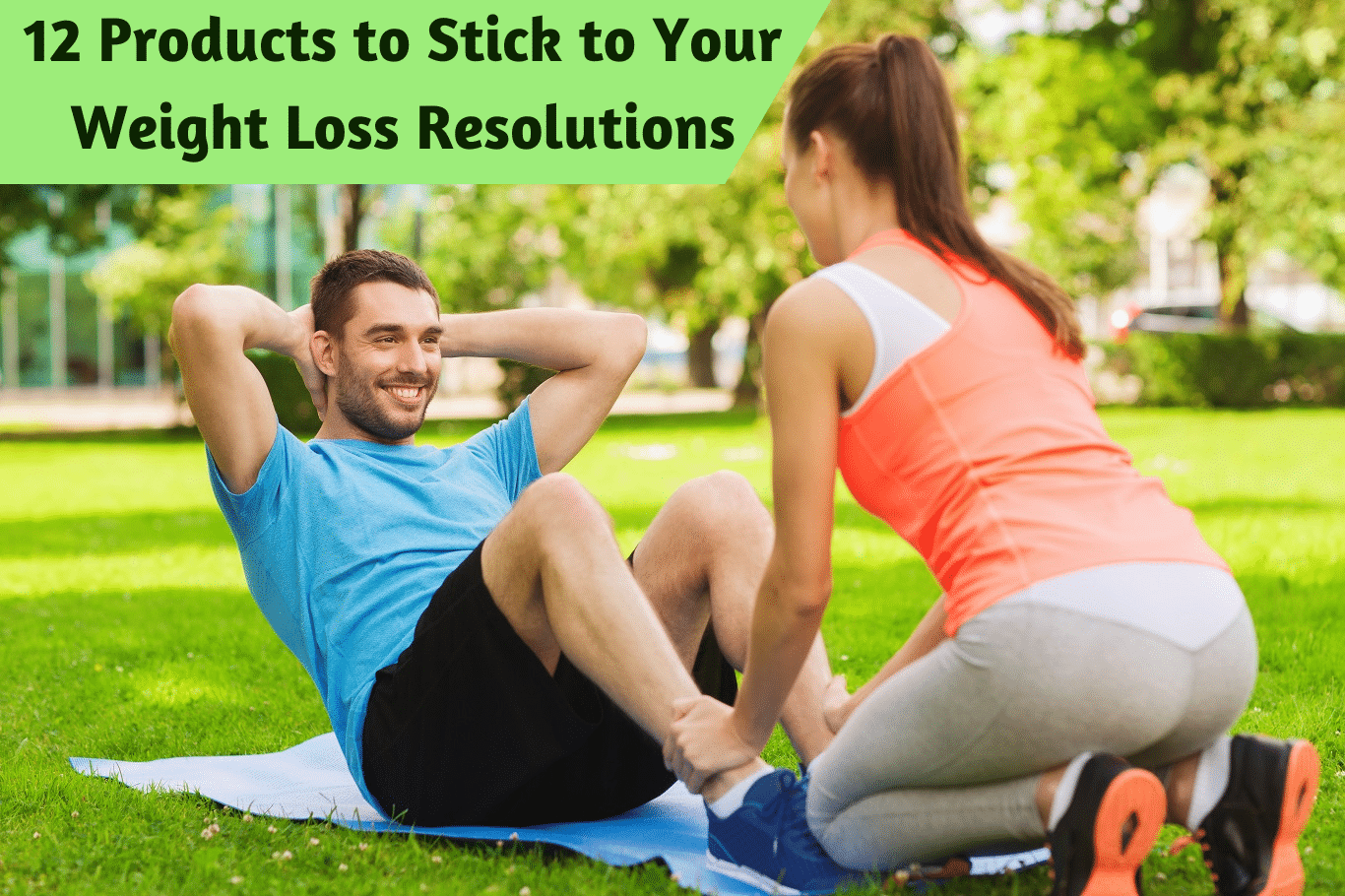 12 Products That Make It Easier to Stick to Your Weight Loss Resolutions
The holidays can be rough on your waistline.
So many treats.
So many family dinners
So many holiday snacks.
It can all add up quickly and suddenly you're looking at the New Year with a new purpose – you need to shed those holiday pounds and maybe a few more.
Of course, weight loss in the top resolution every year, and it's a hard one. Will power alone won't get you there Eating more healthy foods and getting active are necessary, but it can be hard to make it happen day in and day out.
Fortunately, there is a lot to be said for not just going on a diet, but actually making lifestyle changes. Do something long enough and it becomes a habit – not just something to power through on will power alone.
Making weight loss a true part of your life means doing, not just intending.
Some of the best gear for fitness plans doesn't fit easily into a box. Don't worry about ordering those large items like treadmills or ellipticals. If you find the gear that you want at the price that you are looking for, go ahead and order. Our oversized item shipping service will make sure that your purchase makes it to you in a timely and affordable way.
Here are some items that can make your weight loss goals more tangible than ever this year.
New shoes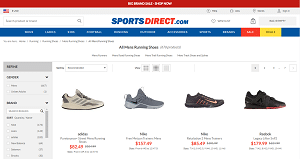 New sports often need new shoes, plus pulling on a pair of new running shoes or new cross trainers feels like you're really on your way to something new and exciting in terms of physical fitness. Wear them to the court, to the gym or just around the neighborhood and be constantly reminded on your resolution to be more active.
Smart watch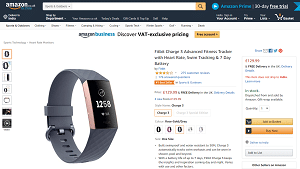 A Fitbit or other form of smart watch makes it feel good to be active. Get reminders about getting up to move and feel digital rewards when you meet different goals. Smart and fitness watches encourage you to keep track of your steps and your activity levels and might even offer more tools about calorie counts and other fitness tracking.
Digital Scale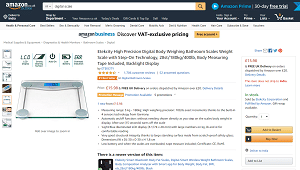 A new digital scale can help you get specifics about your progress. Sometimes you only lose half a pound in a week, but that's still progress and you'll only see it if you have a scale that can break down the nuance. Some of the fancier digital scales have additional features like weight loss tracking and body composition measures.
Fitness Equipment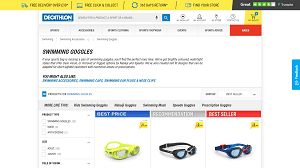 Going running? You'll need good running shorts and perhaps compression gear to prevent chafing. Going to pick up some basketball games? You'll need a ball. Swimming? Goggles and possibly fins. Walking? New water bottle. Tennis? Racquet. Having the right gear makes getting active much easier and eliminates excuses about why you can't follow through.
Activity headphones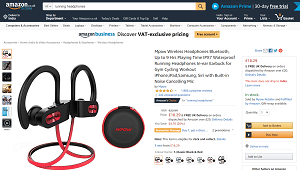 Regular earbuds might work for walking or hiking where you are in a low-impact activity, but if you're going to take up jogging or anything requires extra movement, you should look into activity headphones.
These headphones offer Bluetooth capabilities that let you be wire free. The design of the headphones keeps them in place so you have fewer worries about losing an earbud while you run.
Water bottle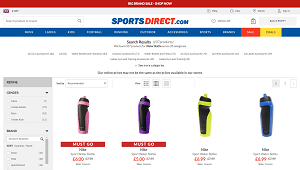 Hydration is a key to fitness, and getting plenty of water without tons of disposable plastic bottles is the key. A large water bottle you can carry or wear is a great investment for fitness that takes you on the road for a longer period of time. Consider a hydration pack in place of a bottle to leave your hands free.
Food scale
Part of overall fitness is monitoring what you're eating on a daily basis. A digital food scale is a great way to do just that. Take time to measure out your food portions. What is a serving of chicken? Of pasta? Of steak? Knowing how much you're actually eating will make weight loss and improved health easier in the long-run.
Food and activity diary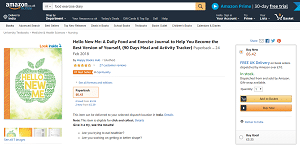 Your smart watch might have a way to track your activity digitally and there are several apps available that can help you do exactly that as well.
But many of your best results come from putting pencil to paper and actually writing down what you're doing and what you're eating every day. A food and activity diary will help you track your water, your exercise, your meals and your calories and nutrition requirements as well.
Waist pack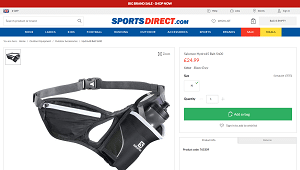 Keeping up with water bottles and headphones while on a run isn't ideal. Add in some car keys and a cell phone and you have quite a collection of items to take with you on a longer job. A backpack can bounce in a ridiculous way while you're on the move, so consider a waist pack.
Fitness packs are vastly superior to the fanny packs of the 1980s. Fill them up with essential gear and tuck your water bottles into the designated holders and you're on your way!
Gear bag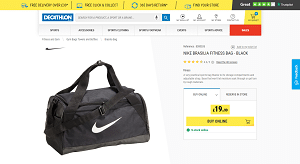 If a fanny pack isn't going to cut it for your gear, consider a full gym bag. Bring a larger bag with you to the office with your clothes and shoes and equipment and you can take off during lunch to work out in the nearby gym or take a break on your way home to get your daily exercise all without searching for essential items in a key moment.
Fitness clothing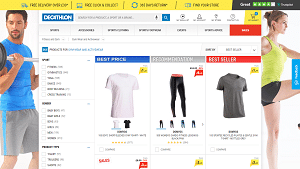 Sure you can just walk out of your house right now and start walking, but exercise is much more comfortable and enjoyable when you are wearing the fitness clothing that makes movement easier. Compression leggings and shirts help keep the blood moving.
Wool and wool-blend socks wick moisture away from active feet. Cut away gear allows air to circulate. Invest in the right fitness clothing and you'll not only look the part, you'll be able to take part more easily.
Motivators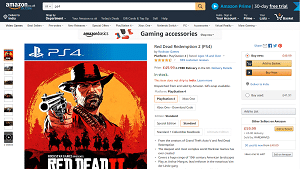 Finally, you need to keep yourself motivated. What makes you feel like working up a sweat? Treat yourself with motivators along your fitness journey and you'll feel better about making progress and making positive changes. Whether your motivator is a new handbag, a new game or a new pair of shoes to replace the ones you've worn out – keeping yourself excited about moving forward is the key to success.
Losing weight can be hard, and it's the sort of thing that can easily fizzle out. Beat the burn out this year by making good choices now to surround yourself with the right equipment so that you can press on and make the kind of changes that not only make you look good, but that you can feel good about.
Is your order going to be shipping in a box or on a pallet? We can still easily arrange delivery on your behalf. Learn more about just how your oversized items can make it to you.