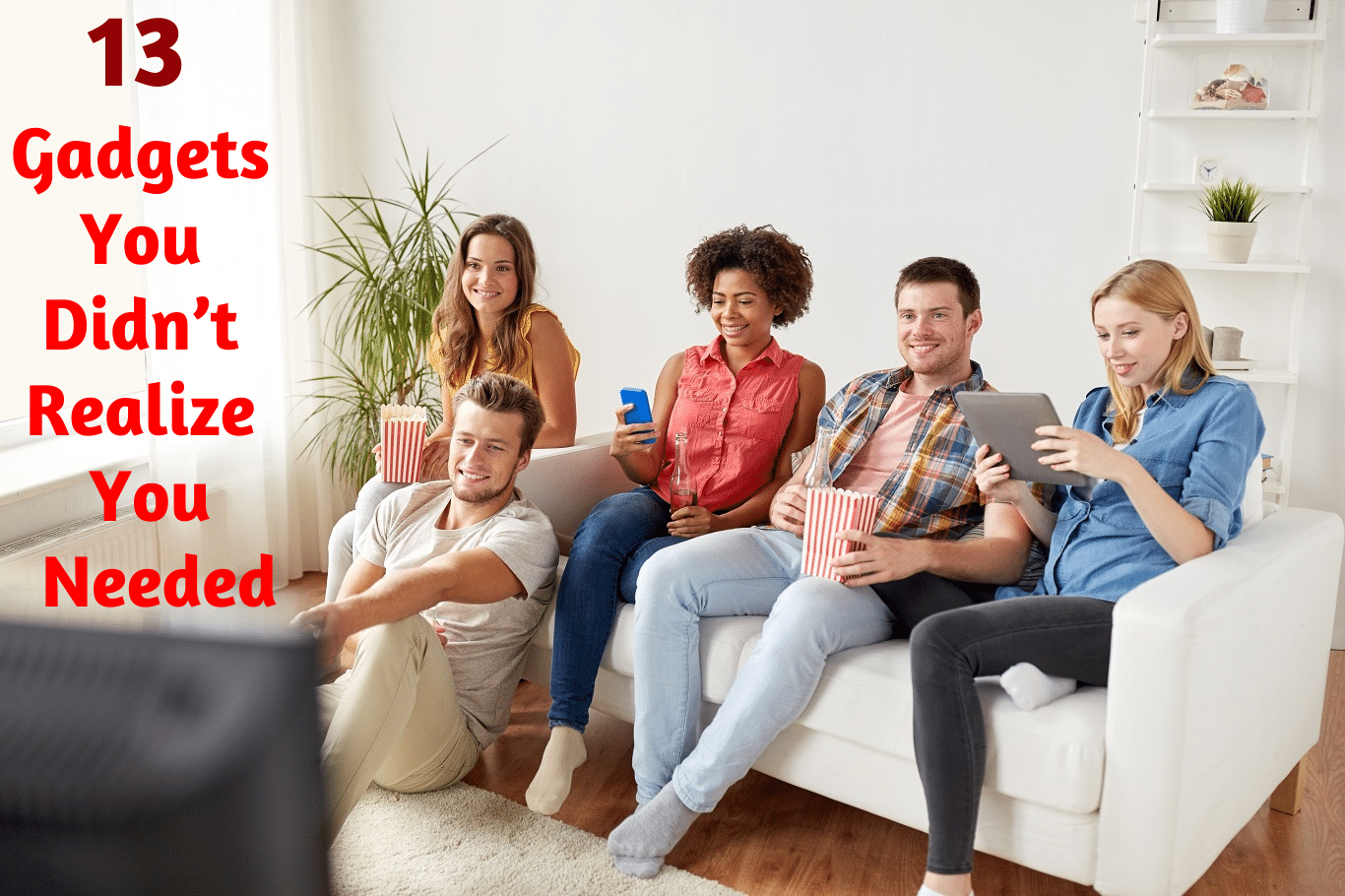 13 Gadgets You Didn't Realize You Needed
You can get through life with a bare assortment of tools.
But why would you when there are so many interesting and useful gadgets?
Gadgets and specialized tools make daily jobs easier or more streamlined. They make work a bit simpler. They make routine tasks more fun.
There clever developers and engineers constantly inventing new gadgets and ways of doing things. It can be hard to keep up with the latest and greatest versions of technology if you look away from the technological pulse.
That's why we have done some digging of our own to find the best devices out there. We wanted to know what clever gadgets might have been flying under the radar.
We have gathered up some of the most clever items making waves on Amazon and consolidated them into this list.
Air Fryer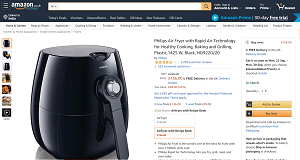 Want to make crispy, delicious fried food? Who doesn't! Now you can fry your food without using oil or the stove. Simply plug in an air fryer, load up the food and turn it on. Crispy foods with minimal hassles. It's easy for adults to use, and unlike oil on the stove or a deep fryer, it's safe enough for children to use as well.
USB Powered Salt Lamp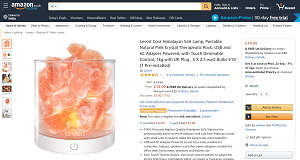 Himalayan salt lamps are healing and peaceful. But you don't always have space for a large lamp on your desk, and sometimes you don't even have a stationary desk to work with. In situations like that, you can bring your own portable salt lamp. You don't even need a plug – just plug it into your laptop's USB drive and turn it on.
Liquid Foundation Brush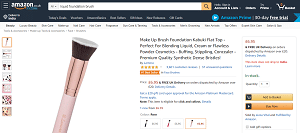 Want an even application of your liquid foundation? Skip the sponges and opt for a brush. But not just any make-up brush will do. A liquid foundation brush has a space designed specifically for liquid foundations as you apply.
Cold Brew Coffee Maker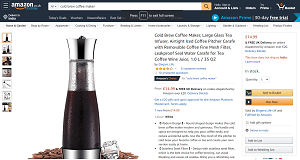 A delicious cold coffee is perfect for hot days or an afternoon pick-me-up, but taking the time to make a cold coffee can be challenging. The cold brew coffee maker takes all of the waiting and work out of the process. Simply start the coffee maker, leave it in your fridge overnight and iced coffee will be waiting for you.
Fidget Cube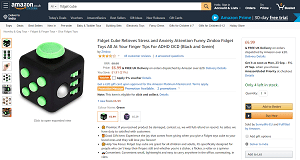 Some of us just have to move a bit when we are thinking. If you find your hands and mind always need something to do, skip the fidget spinners that can be distracting for those around us, and opt for a fidget cube instead. There are multiple sides and plenty of options of how to use the cube to be sure you can always keep your hands busy.
Echo Show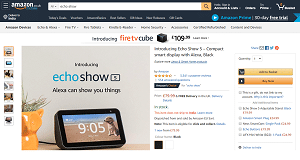 Sometimes it's nice to have a bit of help around the house. This is extra true when the help is always there, always ready and knows the answers to a lot of different things. An Echo Show is small and fits anywhere, but can do a lot of jobs including turning off and on lights, lowering your thermostat, setting alarms, making grocery lists, playing music and just about anything else you need it to do. Best of all, unlike other Echo products, the Echo Show has a screen that lets you glance over to get the information you need, when you need it.
Pop Sockets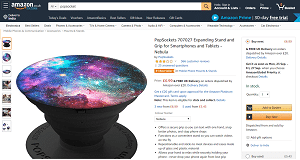 Small, yet highly effective. A pop socket is a device that attaches to the back of your cell phone. Once you've attached it, you can hold the phone more securely and easily, making it easier on your hands. You're less likely to drop the phone and you can also use the pop socket as a stand to help the phone stand up when you want to use it hands free.
Mosquito Bracelets
Nobody likes mosquitos, and nobody likes to smell like mosquito spray. A mosquito bracelet lets you wear your protection on your wrist rather than all over your body, and it actually works. These gadgets can be slipped on and off and you don't have to worry about smelling like a walking cloud of DEET while you adventure.
Body Brush Exfoliator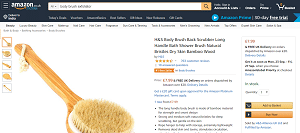 Get rid of dead skin and feel fresh and clean after your shower with a body brush exfoliator. Scrub your back, legs, arms and all of the harder to reach places using a body brush and you can end each shower feeling refreshed with your skin glowing and ready for the day.
Air Pressure Cork Remover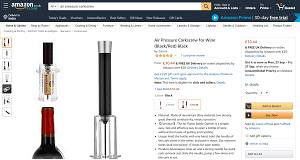 Ever broken a cork in a wine bottle? You don't have to worry about that any more when you skip the wine screws and use air pressure instead. Simply fit the air pressure cork screw over the top of the wine bottle, follow the instructions and the cork will simply pop right out into the negative pressure environment without any battles.
Portable Phone-Powered Fan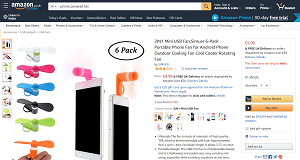 Still air can be uncomfortable. If you like a bit of air movement when you're trying to work or watch something on your phone, you can plug in a portable phone-powered fan and have moving air just about anywhere. The fan can cool you while you wait in lines, while you're taking pictures in a new city or while you're sitting at home. It's the definition of portable.
Strawberry Huller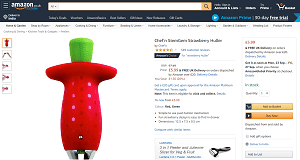 There are many ways to remove the leaves from strawberries, but none are quite as efficient or fun as the strawberry huller. This little device makes it easy to remove the leaves at the top of the strawberry – and only the leaves. That leaves behind the delicious part of the fruit and removes only the part you don't want to eat.
Memory Foam Lumbar Pillow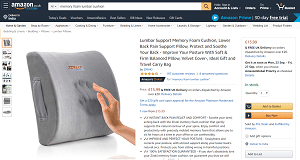 Back pain can happen to anyone who sits for long periods of time. You can prevent back pain by sitting properly and supporting your lower back so that it doesn't wind up strained over time. The best tools for supporting your back don't have to be complicated. A memory foam lumbar pillow will most certainly get the job done.
Gadgets make great gifts for yourself or others. Need a quick present for a host or a family friend? Check out the latest technology designed to make life just a big simpler. They ship well, wrap well and will make life just a bit simpler and perhaps more entertaining at the same time.