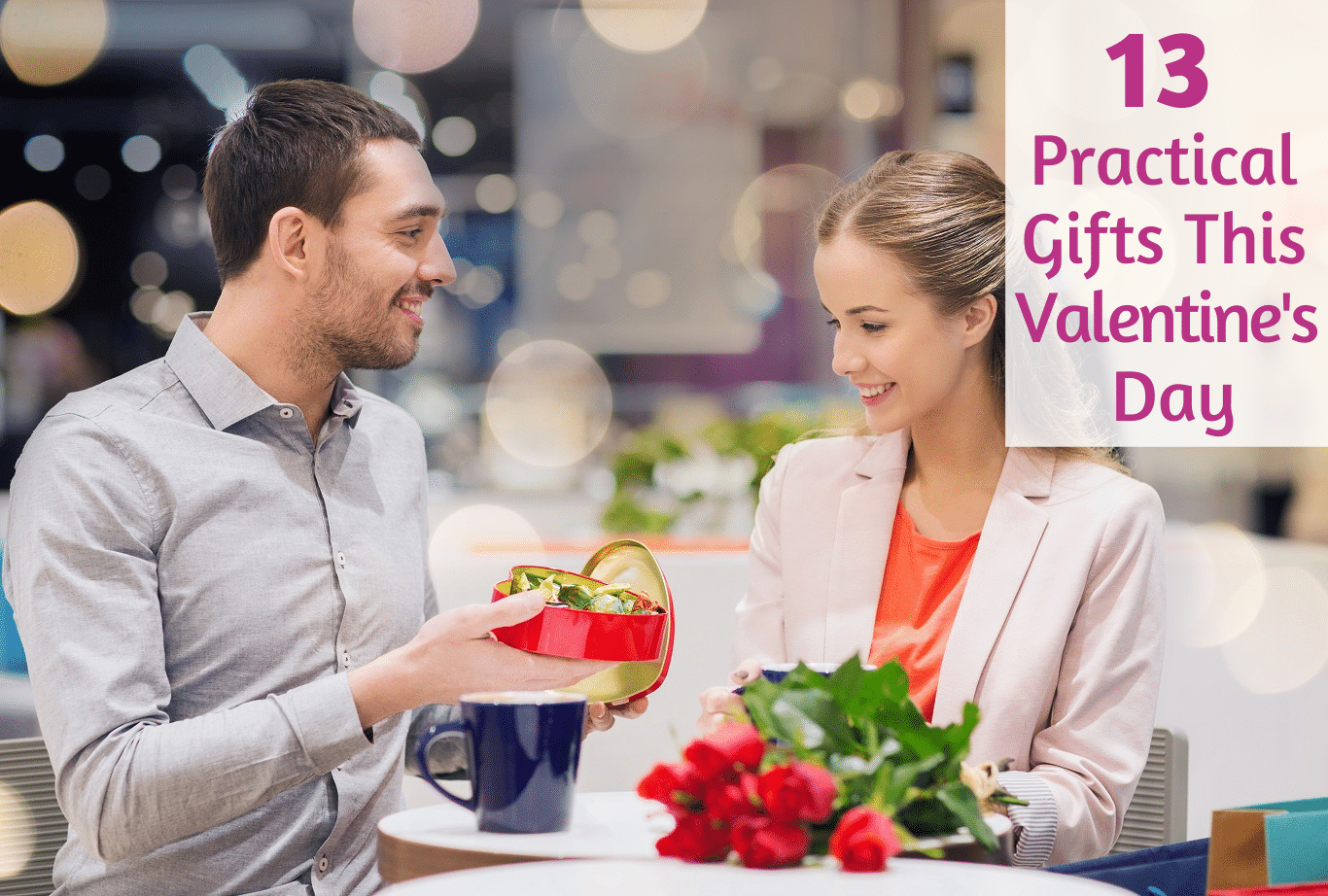 13 Practical Gifts This Valentine's Day
According to the commercials and romance novels, love looks like impractical things.
Stuffed animals that sit around to collect dust.
Flowers that are beautiful but wilt almost immediately.
Expensive cards that eventually get thrown away.
Buying a gift that represents what you are "supposed" to do for Valentine's Day doesn't do much to show someone that you care.
After all, anyone can buy a card and sign their name.
What would be much more meaningful is a gift that shows you not only truly know the person you are celebrating, but also that you can appreciate a gift that keeps on giving.
We have enough clutter in our lives. We don't need another dust-collecting item on a shelf. What we need instead is a practical gift.
A gift that blends wants and needs.
A gift that tells someone you love them.
But a gift that actually can keep on giving.
Valentine's Day may be upon us, but what do you do if you're starting your shopping early? How do you hold on to the item you've bought to keep them tucked away from prying eyes? You don't have to find anywhere to store then if you let us hold them for you. Use our Free Storage system to buy items when you want and then ship them on when you're ready – so that you can maximize the surprise.
This Valentine's Day, why not consider one of these practical gifts to show someone you care?
Headphones
A Nice Pair of EarBuds lets you Escape from the Noises around you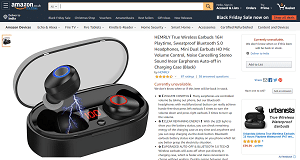 Whether you're running with headphones, using them on a plane or simply immersed in your music, having a nice pair of headphones or earbuds lets you escape from the noises around you. A nice Bluetooth pair of earbuds or headphones always makes a great gift.
Books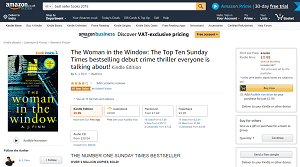 Travel books, novels and poetry all hint at romance and adventure. Why not celebrate Valentine's Day this year with a gift of the written word? Let poems speak your feelings for you or perhaps gift the novel you know they have been wanting. Even a non-fiction book on a topic of interest can make a perfect gift for a bookworm this holiday.
Camera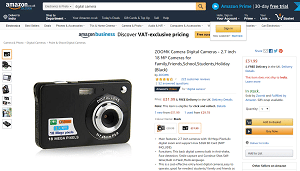 Romance and adventure go hand in hand, and what better way to document your romance and your adventures than with a new, compact digital camera? Phone cameras might be convenient, but they don't have the quality of even a small digital camera. Invest in a quality camera and enjoy your time together now and later when you enjoy the photographs.
Bathrobe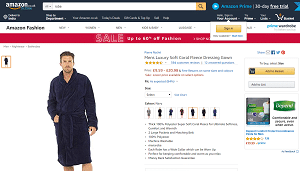 Warm in the winter, simple coverage on warmer days, a bathrobe is a sign of luxury and comfort that can be used and enjoyed all year long. Find a perfect bathrobe that can used immediately after bathing or perhaps in the mornings as you linger over breakfast in bed or a cup of coffee on the patio.
Sunglasses
Sunglasses are Truly Practical Jewelry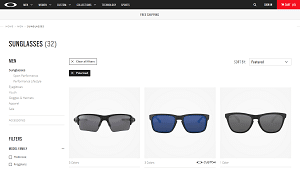 Everyone needs sunglasses, but high quality glasses can be expensive. They are much like jewelry, but truly practical jewelry that can be appreciated and admired while also being put to use every single day. A single pair of polarized sunglasses is perfect for water or snow sports. A stylish and sporty pair is ideal for driving or simply going about your day to day business.
Google Home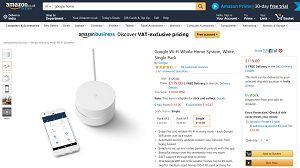 Need a helping hand around the house? Let Google help. A Google home device makes it easy to sync all of your Google devices and maximize their potential whether you're at home or away. A Google home is also handy for playing music, checking the weather or just answering questions when inquiries arise.
Tool Kit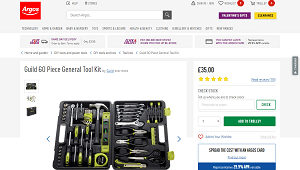 Tools are expensive, but a high quality tool kit can last for decades. Invest in your significant other this Valentine's Day with a tool kit that can be used around the house, in the car or perhaps on larger projects down the road. Everyone needs some basic tools and true DIY-ers need a more extensive collection. Plus, tools make for a great collection item for handy homeowners.
Apple Watch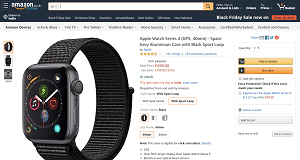 An Apple Watch extends your phone's function in ways your pocket simply can't. Check calls on the go. Read texts instantly. Sync your music or count your fitness activity throughout the day. You'll have the functionality and style of a mobile device on your wrist wherever your go.
Stand Mixer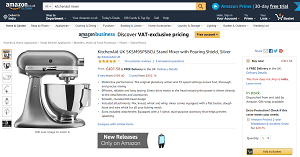 A bit of countertop jewelry, a beautiful stand mixer is a standard in a baker's kitchen. Even if your significant other doesn't actually do much baking, the mixer is a stunning addition to any kitchen and can be used when the need does strike – even if it's just holiday baking once per year.
Amazon Echo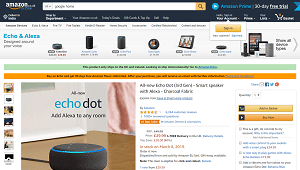 Love your Amazon products and want to experience them in real-time? An Amazon Echo allows you to listen to podcasts, plug into your favorite music apps, check the time and the weather and even check in on kids or family members in another room. Compact and functional, the Amazon Echo is useful in every room of the house.
Personalized Mug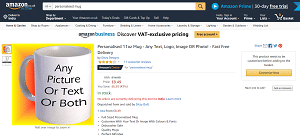 If you are dating or married to a big coffee or tea drinker, a personalized mug is just the thing to embrace their hobby, show your love, and also be practical. A personalized mug will make them smile every time they put it to use. Too many mugs in your home already? That personalized mug can travel to work or even just be a great pencil or make-up brush holder.
Blanket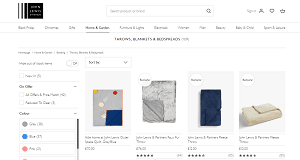 It's cold outside, and a warm blanket is just the thing for an evening by the fire or a ride into snowy mountains. A beautiful throw blanket is also idea for decorating as well as comfort. Show your love for your significant other with something soft to the touch, easy on the eyes and functional all year long.
Games
Video Games pair well with Coffee, Pizza or Wine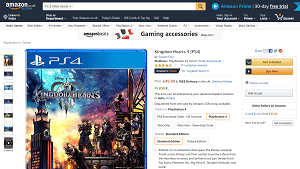 Nothing brings a couple closer together than simply spending time together. Games are the perfect way to do just that, and you can enjoy board or video games any time. They pair well with coffee, with pizza or with wine and you can grab the latest and greatest ones easily online to be shipped straight to your door.
Romance isn't all cards and flowers and chocolate hearts. A real, lasting love is one that scratches below the surface of commercials and industry expectations. Rather than thinking of Valentine's Day as a holiday that requires a quick stop to buy flowers on the way home, consider an opportunity to show someone how much you truly care.
While it would be great to ship you everything your heart desires, we do have some limits to what we can legally send. If you're trying to figure out what you can and can't ship for your loved ones, check out our limitations here.