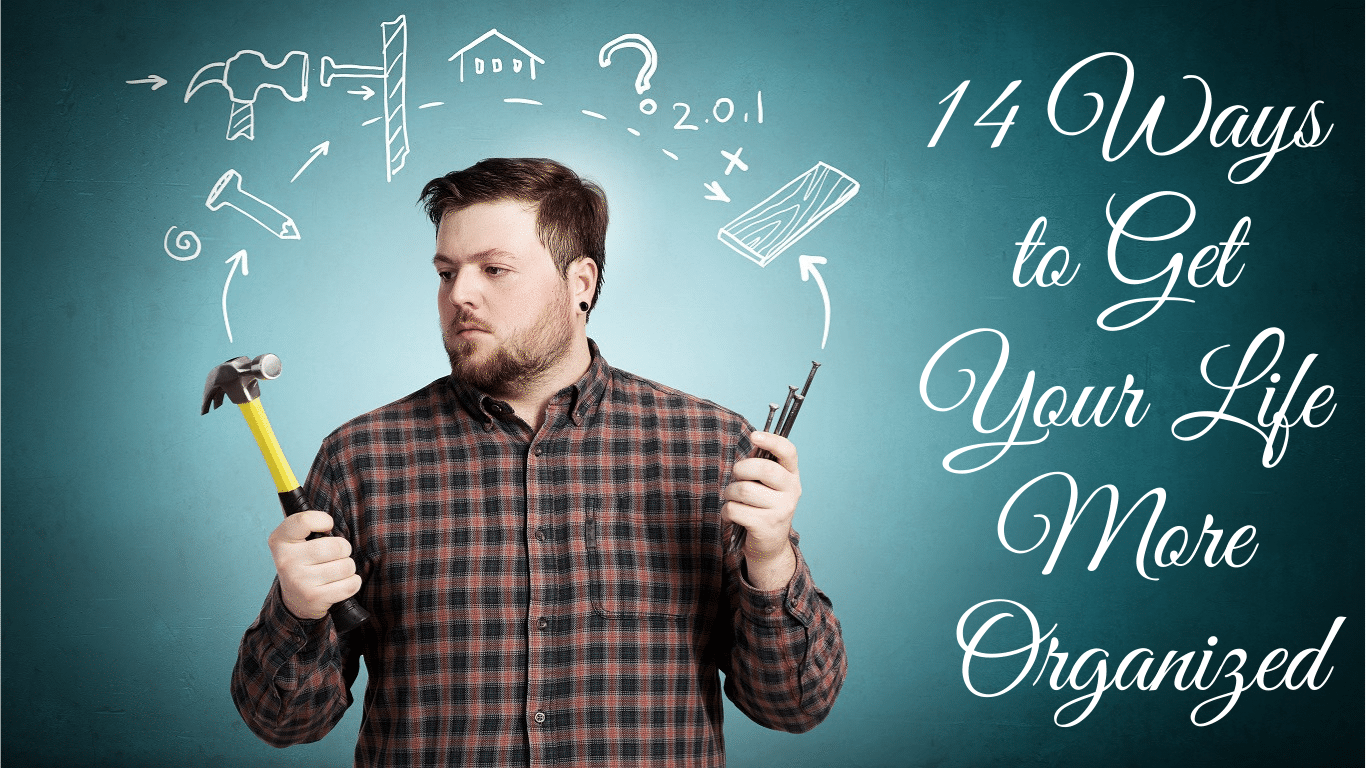 14 Ways to Get Your Life More Organized
The world is waiting out COVID-19 at home.
While you wait, you clean. You finish projects. You organize.
You probably have already started digging through closets and finishing the projects you always planned to start when you had more time on your hands.
But it's not enough to clean. If you don't organize the areas you're cleaning, you will soon wind up with just as much mess as you started with!
To clean and then keep things clean, you need to have a strategy. Everything needs a place to call home, and that is the crux of organization – making a logical space for everything you need.
That way, you can easily put things away again instead of stacking them, stashing them or losing them in piles of clutter.
So how do you get organized? But buying the right gear to make it happen. Here are some of the things you might need.
Large plastic drawer bins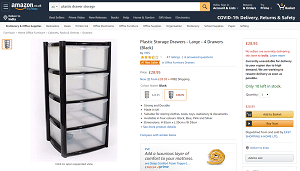 If you have lots of things that you use only occasionally, there is no reason to stash them in the back of a cabinet where you can never find them again. Buy a few plastic drawer units and stash like items together. You can even pop the lid off one drawer unit and attach another right on top, making it easy to fit an entire stack of drawers in the back of a closet that are carefully sorted and labeled.
Clear shoe boxes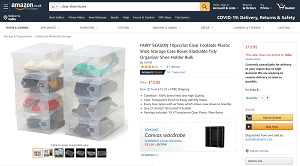 Smaller items might get lost in a large storage drawer, but you can keep them close and easily recognizable in clear shoe boxes.
Be sure to buy several of the same kind so that when you're ready to stack them up and out of the way, they all sit nicely together for both easy stacking and visual appeal.
Hooks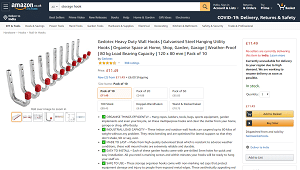 Have a garage or closet where you have things leaning against all the walls? Get things out of the way by hanging them from the top of the wall or even the ceiling. Screw some hooks into the joists or studs in your walls (they will pull right out of the drywall otherwise) and then hang ladders, bikes, backpacks and anything else that needs to move out of the way.
Labels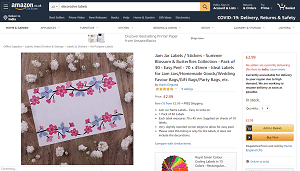 Putting things in nice boxes doesn't do any good at all if you can't figure out what's in the box.
Buy a nice packet of decorative labels and you can make your items just as attractive instorage as the rest of your décor.
It's a small thing, but it is makes it so much easier to grab what you need and being large and easy to read is certainly not a bad thing.
storage as the rest of your décor. It's a small thing, but it is makes it so much easier to grab what you need and being large and easy to read is certainly not a bad thing.
Pocket organizer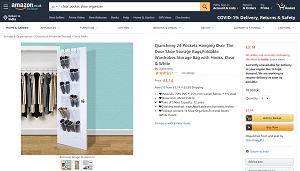 A pocket organizer is usually used for shoes, but that is certainly not the only thing it can be used for. A pocket organizer can also be used to sort things like cables and cords, bottles of hair products and beauty items and other small things you want to keep sorted and easy to grab like lip balm, sunglasses or gloves. Grab a clear organizer so that the items you need are easy to spot.
Shelves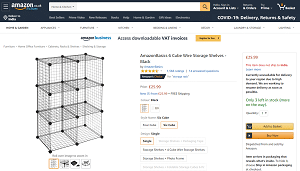 We often disregard vertical storage, and it's a shame.
There is so much space available if you simply buy shelves to either install on your walls or to use inside closets.
You can even stack lightweight shelves on built in shelves to gain additional storage room.
Fabric bins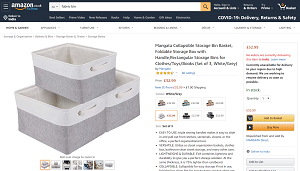 Want to store things where they are easy to grab, but don't want others to see your clutter? Simply stash the clutter inside pretty fabric bins. They are ultra-lightweight, which means they store easily on shelves, and they can hold a wide range of things from throw blankets to remotes to the random assortment of pens and scissors you like to have on hand.
Lazy Susan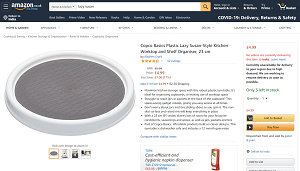 Get the most out of your closet spaces by installing lazy susans.
A lazy susan is a round tray that spins, so that you can load it up on all sides with food items, hair items, beauty items, medicine bottles and more.
Then, using only a small footprint inside a cabinet, you can spin the tray and grab what you need easily.
Drawer organizers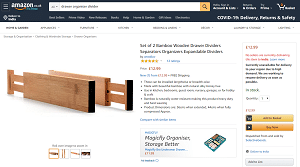 You can buy a drawer organizer system or a molded organizer to use in your space. Whatever you decide to do, keeping your drawers organized makes it so much easier to find what you need and be sure you can keep desk and kitchen items easily sorted. In some cases, you don't even have to buy a full sorting system – just a single drawer separator can be added to split your drawers in half for twice the organized storage.
Shelf paper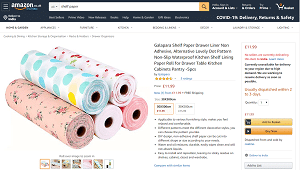 Shelf paper does double duty. On one hand it makes a space look more interesting and attractive.
On the other, shelf liner also provides easy cleaning and protects the bases of your cabinets and drawers.
If you're clearing out rooms for reorganization, strongly consider putting down some contact paper as shelf liner to make cleaning up a breeze and to add interest to your spaces.
Peg board and accessories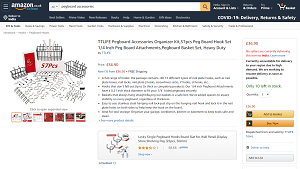 If you have an impressive collection of hand tools or crafting tools, you will probably enjoy the organization that a peg board provides. Buy a length of pegboard from your local hardware store and mount it in the garage or in your craft room. Then, buy a nice assortment of pegboard hooks and bins to simply clip into place to store everything you need.
Small drawer collections
While large plastic drawers keep larger items clean and tucked out of the way, small plastic drawers do the same thing for the smaller items we need to keep on hand. A small plastic drawer unit can help you organize your office supplies, your small camping supplies, your art supplies, your technology cords and plugs and so much more. Just sort, label and tuck onto a shelf for easy access.
Trunk coffee table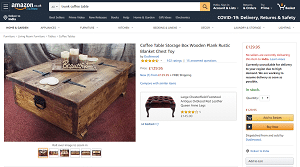 A more expensive, but infinitely more attractive storage solution for throw blankets and pillows is a large trunk or chest as a coffee table. A steamer type trunk or a large wooden chest makes a perfect coffee table with a fun aesthetic. But open it up and you have a deep area perfect for stashing kids' toys, extra blankets or just about anything else.
The best way to organize your entire home is by tackling all the items at the same time. Don't just organize the toiletries in one bathroom if you have a bunch more in a cluttered mess in a second bathroom. Organize items a full category at a time to find everything a permanent storage spot in your new system and you'll always be able to clean and put everything back quickly and easily and find things when you need them.