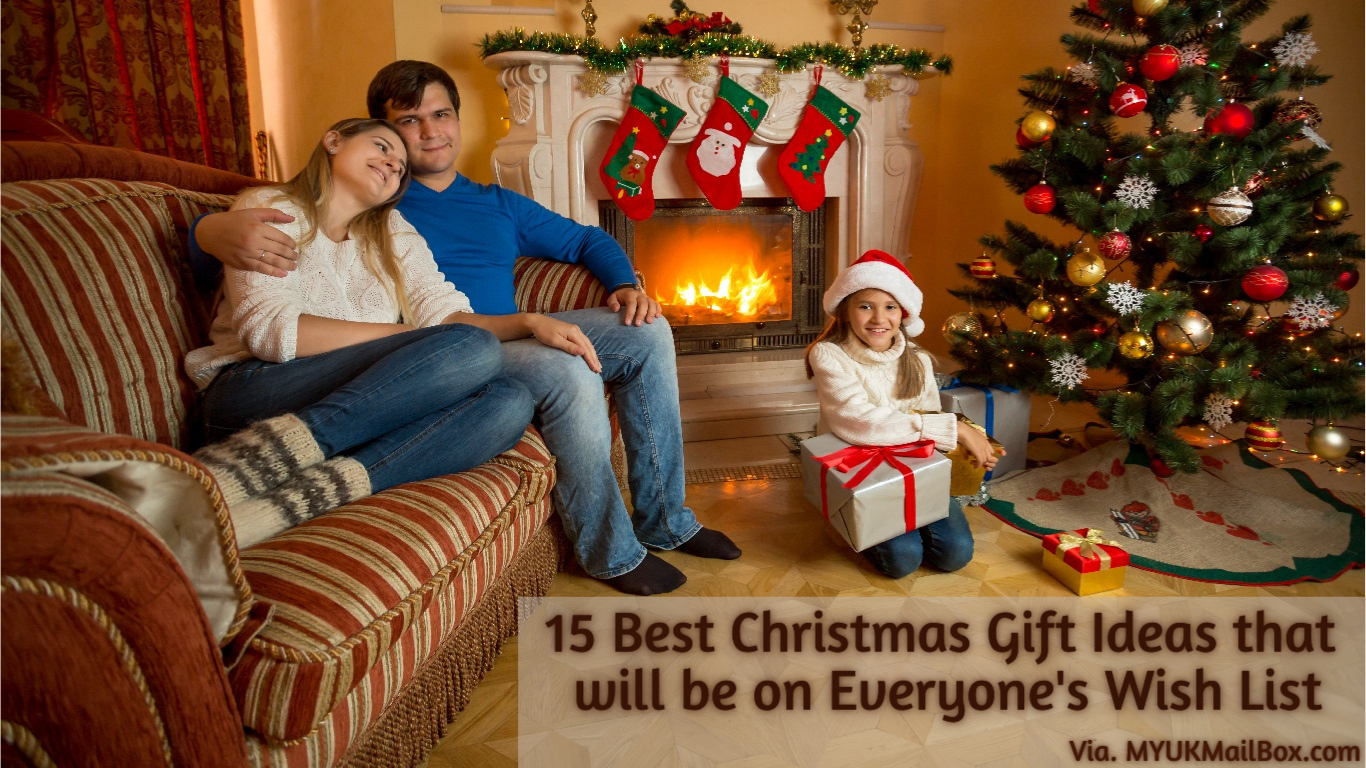 15 Best Christmas Gift Ideas that will be on Everyone's Wish List
The holiday season is just around the corner.
As the fall kicks into high gear many of us turn our eyes on the fun Christmas season that is just around the corner.
That means trees and lights and best of all – gifts.
This year for Christmas, focus on the items that you know others will want.
Those items that will make someone on your list excited about the holidays.
Something that will make them feel like a kid again as they rip off the paper and uncover what is inside.
Some gifts are just a step above.
Those are the ones you want, and the best time to get them for your loved ones is now.
Shop before the holiday rush and you can skip the dramatic wait for shipping or risk items going out of stock when you need it the most.
Worried about someone getting a peek at the gifts you're buying? We'll even help you store them with our free storage options and keep them well out of sight.
AirPods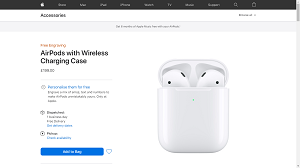 This year, give someone you love the gift of better sound. AirPods are the leader in Bluetooth headphones with good reason – they work, and they work well. Whether you're shopping for a teen, an adult who commutes regularly, or an athlete who is always on the go, AirPods make the perfect gift. They are small, portable, easy to ship from the UK to Australia or any other country, and they make a perfect stocking stuffer. If your loved one already has an iPhone, complete the set with a new case of AirPods.
AirPods Max
Earbuds aren't for everyone, however. Some listeners prefer a more noise-cancelling experience with their music, and AirPods Max makes this possible. With AirPods Max, you can enjoy music through traditional headphones that fit comfortable and smoothly over the ears to give you rich sound and help block out background noises. AirPods Max are a perfect gift for someone who seems to have everything, but might be able to benefit from better sound, no matter where they listen to their favorite music, podcast or audiobook.
Massage Gun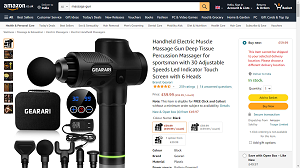 It's perfect for athletes who routinely need to loosen stiff or sore muscles as well as anyone who works hard or plays hard. A massage gun is easy to ship to the USA from the UK, and you'll be able to loosen up those sore muscles and release the muscle knots in your neck and back in no time. A percussive massage gun uses fast repetitive motion to sooth sore muscles and help release lactic acid and tension. With various attachments for all sorts of muscle recovery, a massage gun makes a great gift for the workaholic and the athlete alike.
Enameled Dutch Oven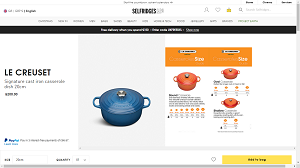 Have a chef in the family? Get them the perfect gift this holiday season with a le Creuset enameled Dutch oven. Perfect for stews and roasts, a Dutch oven transfers easily from the stovetop to the oven and then to the table, where it's shiny beauty is the perfect addition to any festive holiday meal. Can't find the brand name Dutch oven you want to gift this holiday season? Have it shipped to Aussie from the UK without any hassles at all.
Fitbit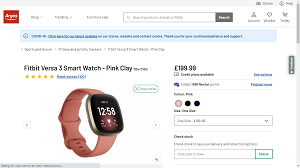 Good health is on everyone's mind these days. With a Fitbit, you can easily track more than just your steps. Keep track of how many steps you walk, how many beats your heart makes per minute, and even your blood pressure and stress level. Your Fitbit can track your sleep patterns and overall movement throughout the day, making it a great life companion to easily and simply boost your fitness and overall health. Want to give someone you love a Fitbit this year? Check out the latest styles and designs and have it easily shipped to Africa from the UK.
Electric Wine Opener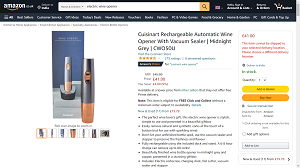 For those who enjoy a good glass of wine in the evening or with a special meal, you shouldn't have to struggle to get the bottle open. An electric wine opener is the perfect gift for the family who enjoys a good wine, and also enjoys a gift that can be put to good use. An electric wine opener fits neatly into a drawer or cabinet and make the job of opening a stubborn bottle of wine simple and easy. Easy to ship, easy to wrap, and even easier to gift, an electric wine opener is the perfect gift for a wide range of family and friends.
Single Serve Coffee Maker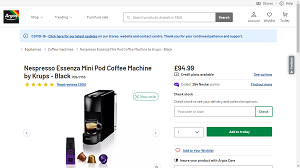 Who doesn't enjoy a hot cup of coffee on a whim? A single serve coffee maker allows you to brew up a hot cup of coffee any time you feel the urge to enjoy something steaming and delicious. A single service coffee maker is great to keep on your desk at work, in the back of a classroom, in the kitchen, or in a dorm room. Any coffee drinker on your list this Christmas season can put the coffee maker to good use, which makes it a simple and versatile item to add to your holiday shopping list.
Instant Pot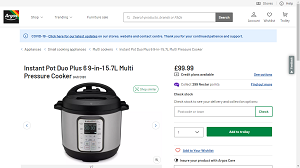 Want to cook delicious meals more quickly? The Instant Pot makes it easy to enjoy meals without spending extra time in the kitchen waiting for food to warm up and cook in a much-slower oven. The Instant Pot can also double as a slow cooker if you find the right model, giving a busy family chef more versatility in the kitchen to prepare meals any way that suits them and have them ready to go for lunch or dinner without adding any extra fuss or muss to meal prep. Want an Instant Pot but can't find the one you want locally? Have one shipped from the UK to you quickly and easily.
Smart Plugs
Life is so much simpler when you can just tell the lights to come on. Or turn the fan off with a simple voice command. Smart Plugs make it easy to turn just about anything off and on with your voice and the assistance of Amazon's Echo. Alexa will turn on or off anything plugged into a Smart Plug, and that means you can now control a lamp with your voice or through the app on your phone. Leave a light on for the dog? Turn it on remotely. Want to make it appear that you're home while you travel? Turn a light on and off randomly in your home so that it appears occupied. Amazon Smart Plugs make the perfect stocking stuffer for anyone.
Ugg Slippers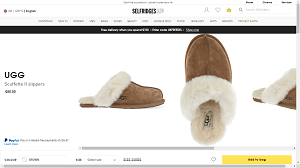 Winter can be hard on your feet. Boots and galoshes keep feet trapped and hard at work all day long as you move through wet and often miserable conditions. When you get home, don't you want to let your feet relax? Put them up in style inside some Ugg slippers. Wrap your feet in comfortable softness while you move around the house preparing for the holiday season. Buy yourself a pair of Ugg Slippers this Christmas or buy a few pairs for the friends and family members in your life and have them shipped from the UK to India for everyone there to enjoy this holiday season.
Yeti Backpack Cooler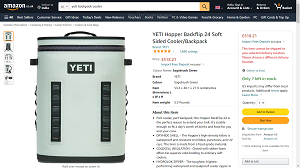 Want to take adventure on the road? Now you can without much fuss or muss. A Yeti backpack cooler is a great addition for a family or individual who likes to live a bit of life on the road. Hike in a big picnic with family to a beautiful spot. Or pack up a bit of fun for a tailgate or festival. Carrying cold items in a cooler by hand isn't always convenient. A backpack cooler like the Yeti makes sense in so many ways, and it's not just functional for the day. Yeti coolers keep ice for days at a time, making the item you're carrying in cold for the duration of the trip. Yeti Backpack Coolers or any Yeti makes a great holiday gift.
Chef Knife
Anyone who enjoys the kitchen needs a good chef knife. If you have someone who loves to cook, barbeque, smoke meat or prepare other cooked items, he or she will love a high-quality chef knife. A chef's knives are among their most valuable possessions, so give a gift that truly makes a difference to a budding or experienced cook or chef. Knives also come in sturdy boxes in most cases, making them easy to ship from the UK to America and then even easier to wrap for someone special this holiday season.
Crocs
Crocs are coming back into fashion in a big way among the younger sets. If you're following fashion trends, you know that the young people in your life probably would love a pair of Crocs to stay fashionable and comfortable. They may be unusual, but Crocs clogs are functional and fun, especially when you start adding Jibbitz or charms to the shoes, making them personalized and fun for any event or outfit. Know someone on your list who would enjoy a pair of Crocs? Order them up from England and have them shipped to Australia or anywhere in the world this Christmas season.
Indoor Spin Bike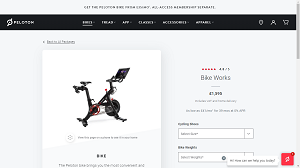 During the COVID quarantine and lockdowns, indoor fitness became a big deal. Peloton bikes sold out and families were out waiting lists to get an indoor spin bike that would allow you to take spin classes from anywhere at any time without ever leaving home. The lockdowns may have eased, but the love of Peloton bikes is still going strong, and that makes them the perfect gift to consider for your loved ones this holiday season. Peloton isn't available in every corner of the globe, so it makes sense to order one from the UK now and have it shipped to your door so it's ready and waiting this Christmas.
Nintendo Switch Lite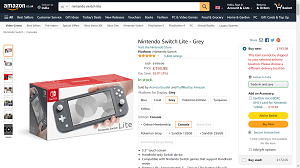 Handheld game systems are fun, and Nintendo Switch Lite goes from easy to use on a long road trip to enjoyable for the whole family when plugged into the hotel or family television. Nintendo Switch moves between handheld gaming and console gaming, making it easy to choose a game, take it on the go, or set up a bit of a family game night at home. It's not just kids who enjoy a Nintendo Switch. They make a great gift for gamers of all ages and are especially popular with college students and young adults as well as children.
The holidays are fun. They are one of the best opportunities to show loved ones how much you care, and a chance to make friends and family members smile. This Christmas season, buy the gifts your family needs and wants. Focus on finding the best deals, and we'll help you get them straight to your door. Curious about how parcel forwarding works? Click here to learn more.