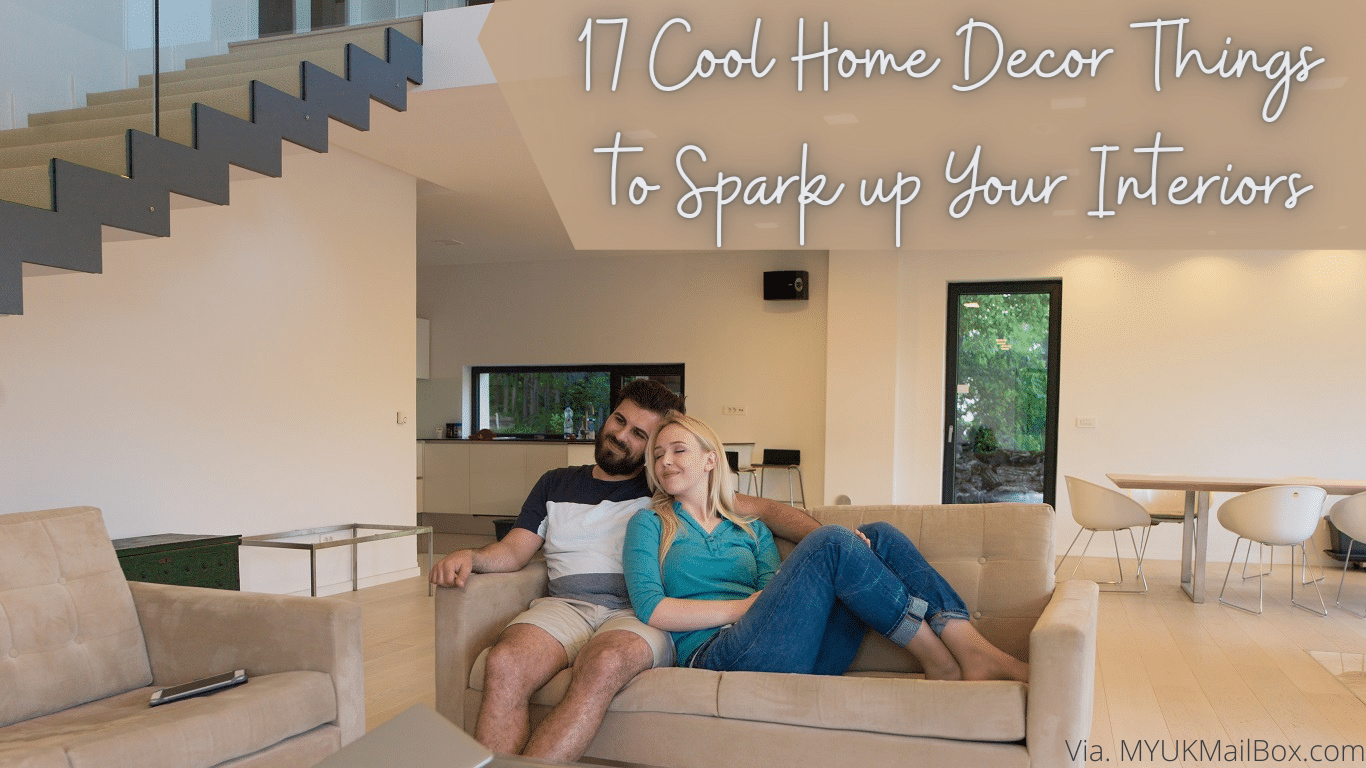 17 Cool Home Decor Things to Spark up Your Interiors
Sometimes we need change.
Something fresh. Something new and interesting.
Home decorations create opportunities to bring your personality and flair into your home.
Add color. Add a bit of sparkle. Add a bit of whimsy.
Whatever style of fun you enjoy in your home, your home décor will portray that style to others.
Like the trendy farmhouse look? Or perhaps you're into something sleek and ultra.
Whatever your style, there are items out there that will make your house feel more like a home – the perfect home for your personality and lifestyle.
Want to be sure the items you ordered look exactly right? Let us help! We can snap a quick picture of your items as they arrive so that you can be sure the style and color is exactly right for your space. Learn more about our photo service.
Throw pillows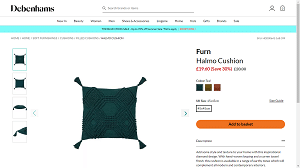 Update the look of your space quickly and easily by simply updating your throw pillows. You can add color and style to your living room or bedroom with bright colors or subtle patterns on your new pillows. Worried about the bulk of buying full pillows? Many places ship pillow covers that you can just slip right over existing throw pillows to brighten and freshen up the look. Swap out throw pillows by season or just whim, and it's easy to transform your room for every holiday and design inspiration.
Scented candles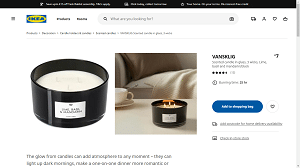 There is something about scent that really makes us feel at home in a space. Update the fragrance of your home with some new scented candles. Opt for a bold scent in the cooler months and enjoy a lighter, fresher scent in the warmer months to help round out the seasonal experience. A candle burning not only provides a fresh scent for your home, but it also creates a bit of ambiance and even a fun glow in the evening if you have the lights down low.
Picture frames
Our pictures are our best memories, so showcase those memories with carefully selected picture frames. Use smaller frames on shelves or the mantle and choose larger wall frames to enjoy the special events that are worthy of becoming a large piece of home décor. Buy picture frame sets and fill them with special memories and you'll be able to build a collage wall in your home with minimal measuring or stress.
Storage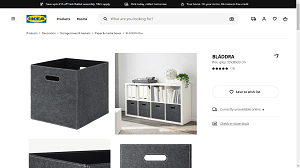 Tasteful storage is a must in most homes. You need somewhere to put things, and you want to choose storage that looks more like décor than just a boring basket or box. Choose attractive pieces as the basis of your storage in your home and you'll be able to easily arrange your items, find what you need in a flash, and – perhaps best of all – be able to keep your home neat and clutter free with minimal effort on a daily basis. A clean, clutter-free home is always beautiful!
Desk lamps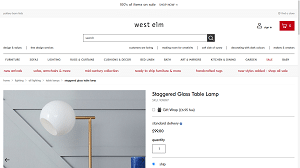 What could be better and more beautiful than light in your home? Desk lamps often make their home just on a small home desk, but they can be used in many other places in your home to add a bit of polish and illumination. Place desk lamps in your command center in the kitchen. On the back of a piano. On shelves in the living room. Desk lamps make beautiful side lamps in bedrooms and task lighting by your favorite chair. Add a bit of attractive lighting and you'll be adding a conversation piece as well.
Wall hangings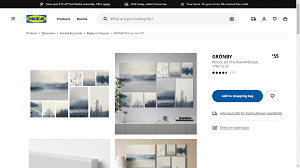 A blank wall is the perfect backdrop for something striking, and that's just what wall hangings are – something attractive to catch the eye. You can use almost anything as a pretty wall hanging. Tapestries, family heirloom quilts, or large paintings or pictures. Sculptural elements and soft textures all make great wall hangings, and you can find plenty of creative options for pictures, fabrics and more across any number of home décor shops.
Book ends
Have books? Then you need a nice way to arrange them on the shelves. Book ends make it possible to store your book neatly while adding a bit of fun flair to the shelves. This is a great way to add some whimsy and fun to your bookcase or décor shelves in the living room. Find book ends that "speak" to you or that you find clever and amusing. Add them to your shelf and you'll smile every time you walk by.
Mirror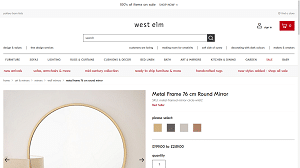 Want your space to feel open and bright? A mirror is the perfect way to make that happen. Hanging a large wall mirror in a darker corner of your home can reflect the light and open the space up. Want to refresh a powder room? Replace the mirror with something more fun or updated. From trendy modern designs to more classic elements, there are mirrors that will enhance and enrich your décor while adding a feeling of openness and flow to your spaces.
Throw blanket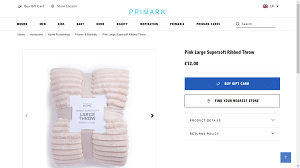 There is something about textiles that make us feel soft and comfortable. A throw blanket is a great way to add a pop of color or a bit of soft texture to a space. Add a throw blanket in a complementary color for a tone-on-tonetextural statement. Or add a bold throw as a bit of color in otherwise monochromatic space. Either way, you'll be freshening up your space and giving yourself plenty of comfortable places to snuggle in at the end of a busy and exhausting day.
Succulents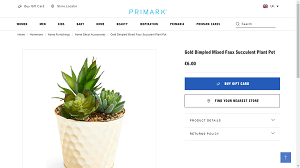 Succulents have emerged as one of the best houseplants for a number of reasons. They are small enough to fit into many locations. They are bright pops of color and freshness in a space with their bright green shades. They are also extremely hardy which makes them very attractive for homeowners who are looking to add a bit of life to their rooms but aren't sure how well they can manage to care for a houseplant on a regular basis. Want the beauty of succulents with absolutely none of the stress? There are beautiful artificial succulents to choose from as well.
Globe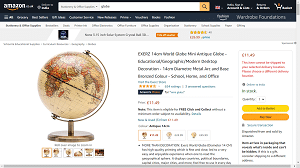 Love to travel or wish you did a bit more of it? See the world any time by adding a globe to your desk, home office or perhaps your bookshelves. A small globe will let you plan your future trips, add a bit of sophistication to your décor, and it might even help you out in a game of trivia or time or two. Best of all, a new globe at home will channel that wonder and fun of the globe you might have played with in the school library all those years ago.
Hourglass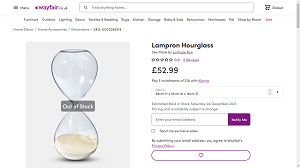 You may not need it to help you tell time, but a beautiful hourglass will do more than let you watch time passing. The flowing times and attractive shape of an hourglass are subtle and modern while also drawing from classic and timeless roots. A large hourglass is a statement piece on your shelves or on your desk. It's soothing and by choosing the color of the sand inside, you can match an hourglass to any personal décor preferences.
Accent table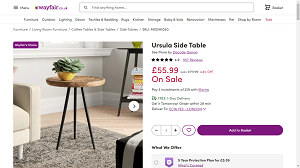 How often have you started to set your cup down only to realize that you need more table space? Have empty corner of a room that need a little something? An accent table is a great way to add spaces in your living room or bedroom for books, teacups, décor, lamps and more. There are accent tables of virtually every size, so you can easily find a little table to fit into the niche by the door or perhaps an accent table that will serve as a side table for your new comfortable chair.
Floor lamp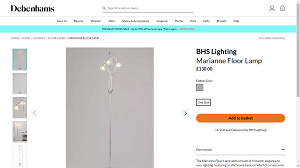 Is there an area in your home that needs just a bit more light? A floor lamp is a dramatic piece that makes a statement and offers a bit of illumination to a space. Stage a floor light in the darker corner of your living room to brighten the space up. Arrange a lamp behind the sofa corner to help you read or work. A floor lamp can even be a great option for a small side table as many come with tiny tables built in just perfect for a drink or a spot to place your bookmark.
Area rug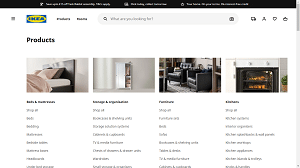 Area rugs allow you to add softness to your space both visually and underfoot. Area rugs range tremendously in price and styles, but they can anchor your entire room. Invest in a quality area rug that ties into your color palette and design. Then you'll have a visual anchor for the space and a bright pop of color and style. Use area rugs in every room of the house to soften the edges and add a color or elegance to every space.
Curtains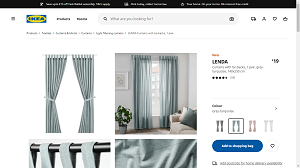 Finally, bare windows are just begging for a bit of softening. Curtains do more than help block extra sun on a hot afternoon or provide privacy at the end of the day when it's dark outside. Curtains can add texture and color to a room by bringing fabric up the walls. Look for curtains that complement your space without overwhelming it. Add pops of color and design that bring your entire new look together.
Your home is your castle. It's your spot to relax and enjoy time to yourself or with your family at the end of the day. You want your home to look and feel a certain way, and your home décor makes that possible.
No matter which style you like, you can find what you need online, and we can help you get it shipped easily to your door, even if you like thousands of miles away. When you work with us we have several shipping options to accommodate every size of home good. Wondering if we can ship it to you? We probably can, but click here to learn more.