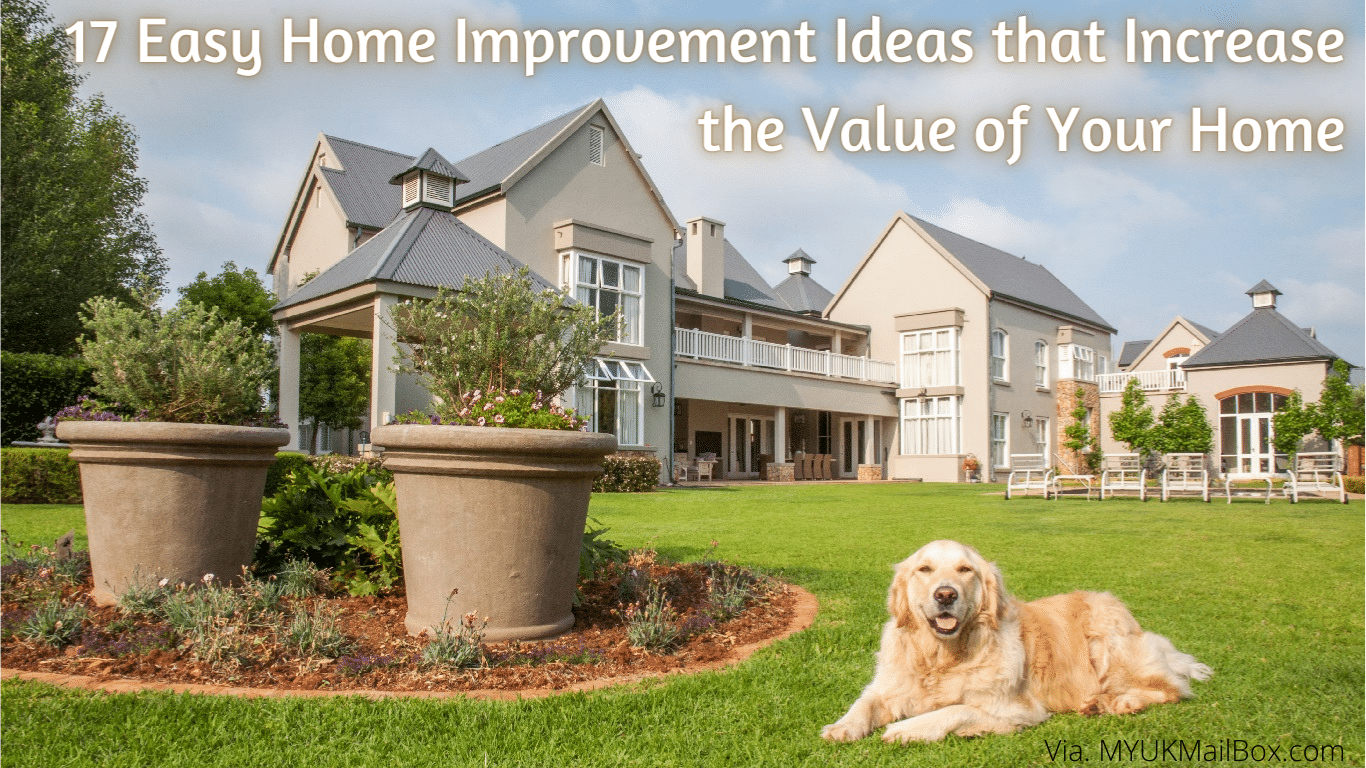 17 Easy Home Improvement Ideas that Increase the Value of Your Home
Q. How can you increase the value of your home?
A. By making it more attractive to buyers.
Q. Show houses sell very quickly – Why?
A. Because every show house is perfect. Buyers don't need to do anything. A show house is ready to go, inside and out. It is immaculate. The floors are new, bathrooms and kitchens gleam, and electrical fittings are modern.
Even the garden of a show house is perfect – turfed with a few shrubs or small trees. No digging, levelling, or raking. All the new owner has to do is run over it with a lawnmower once a week.
You could spend £10-20,000 on a new kitchen, and the same again renovating your bathrooms. You could spend £15,000 on a new block-paved driveway, and another £25,000 replacing all your windows. Any of these improvements would make your house easier to sell. But you would be unlikely to get your money back.
You CAN still improve the value of your house. Just keep the projects small. Give yourself a few months to get everything done, and this series of projects could make a big difference to the value of your house.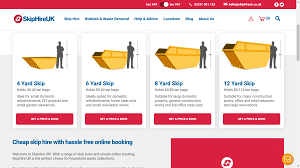 Any garden viewers can see from the road must be immaculate. Better still if your back garden is tidy, de-cluttered, and obviously easy to manage.
You will need a skip to take away all your rubbish. Once you get started you will have a lot of rubbish – Think bigger and it might be big enough. You could always collect all your junk in one corner, see how much you have, and then decide what size skip to get. But that means picking everything up twice.
Some skip hire services offer a'man & van' service as an alternative to a skip.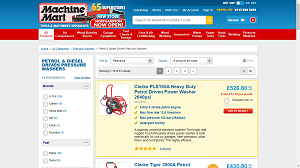 All driveways get dirty over time, and a soot-blackened or oil-stained driveway looks bad to a prospective buyer. It looks like you don't care about the property.
You can buy an electric power washer for around £100, but don't waste your money. A petrol power washer costs around £300, but has three times the power and will last you a lifetime. Why pay someone to do it once, when you can buy a power washer for the same outlay?
Whether your drive is concrete, tarmac, block paving, or paving slabs, it will look a hundred times better when you spend a day cleaning it.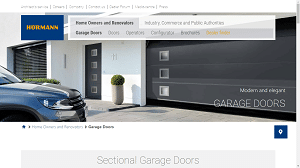 Tired up-and-over doors look dreadful and lowerthe value of yourproperty.
Your old garage door is an eyesore, a massive blot on your property landscape that no buyer can ignore.
You have many options for replacement garage doors: side-hinged, roller shutters, round the corner vertical shuttering, and many more. Add a remote control for extra luxury and no more wrestling to close it in the rain.
Choose from treated timber, PVC, aluminium, and steel doors – No more jams and never have to paint it again.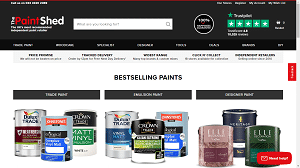 Did your teenager insist on a goth-style all-black bedroom? Not to many people's taste!
Even if you don't have lime green and purple décor, your choices of colours are very personal and will distract viewers who may be unable to see past your colour scheme.
Buy 20 litres of good quality matt white or magnolia paint and go all through the house. Anybody can live with white walls until they get around to painting them to their own taste.
Even if your rooms are all white or magnolia, there will be scuffs on the walls and skirting boards that need painting over.
5. Solar Panels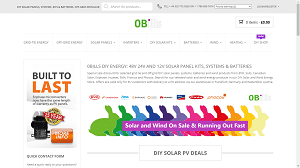 Solar panels will soon be a necessity for every home.
The sooner you buy solar panels, the sooner you start saving. Lower fuel bills are just the start. You can feed your excess electricity into the National Grid and get paid. With gas becoming more expensive year by year, an all-electric home becomes more attractive, especially if you can generate your own.
Solar panels appeal to anyone who cares about global warming. But they have awider appeal –to anyone who wants lower electricity bills.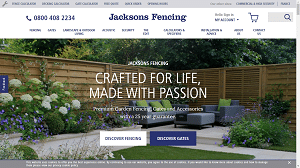 Fences are a pain. If you have one it must be in good repair or any time you put into tidying your garden will be wasted. First impressions count and nothing looks worse than a broken Waney lap fence panel
Check every fence panel for damage and replace any that are broken. If you have a close-board fence, you might be able to repair it, but lap fencing panels are so cheap, it's not worth the hassle.
Buy a couple of cans of a dark fence treatment. Dark because it will make your new panels look the same as your old ones.
7. New Curtains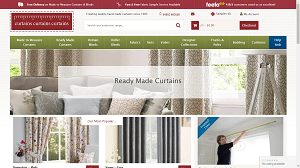 Window treatments make a huge impact on a room.
It is a simple job to replace loud or faded curtains with modern drapes that any viewer will admire. Choose curtains in a plain, muted colour that will complement and contrast with your room décor. Ready-made curtains are inexpensive and are easy to fit. Curtain linings may seem like a waste of money, but they make all the difference to the way your curtains hang – Unlined curtains look cheap and give the wrong impression.
Add new curtain poles and tie-backs to complete the effect.
8. Blinds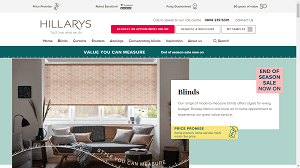 Blinds work better than curtains in kitchens and bathrooms where space is limited. Check out all the modern style options before making your choice. Steer clear of venetian blinds because they are difficult to clean and look like office furnishings.
Roller blinds work well in most homes because you can display your good taste by unrolling the blind a foot or so.
You can buy ready-made blinds, but to fit inside a window alcove made-to-measure blinds give a better fit and look better.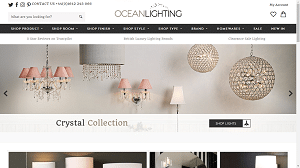 Light fittings serve two purposes; to look good and to provide light. It is worth replacing any dated fittings you have and purchasing contemporary light fittings that are designed primarily to look good.
Ideally, your fittings should be designed to take LED bulbs. Some fittings boast that they take "energy-saving" halogen bulbs. Halogen bulbs use almost as much energy as an old-fashioned filament bulb. Having halogen bulbs will adversely affect your BER rating.
If you have CFL bulbs in any fittings, replace them with LED bulbs to improve your BER rating.
10. Replace Kitchen Cupboard Doors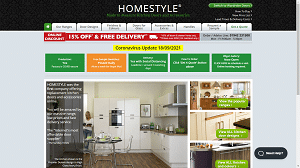 Fitting a new kitchen is an expensive and disruptive project. Replacing your cupboard doors and drawer fronts could achieve much of the same impression as new units at a fraction of the cost.
Kitchen fashions change, and if your kitchen was fitted more than a few years ago, the chances are that it will look dated. Get advice from a company that specialises in supplying and fitting new kitchen cupboard doors. The same companies will replace doors on your bathroom units, too.
11. Replace Electrical Sockets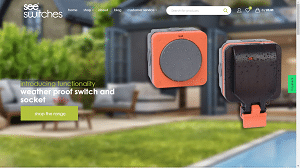 Sockets and light switches can be decorative as well as functional. Your electrical sockets may still do the job, but replacing them with new ones in a metallic finish will greatly enhance your home.
Consider sockets that include one or more USB sockets and surge protection for electronic devices.Light switches with LED indicators are best if the switch is outside the room where the light is.
Making single sockets into doubles will also add value to your home and it is a simple job for an electrician.
Get rid of trailing multi-block sockets – They are evidence your home is short of sockets.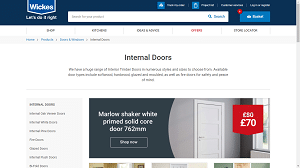 Internal doors that are scratched by pets, dented by kids or just plain old-fashioned detract from the value of your house.
Greasy finger marks on unvarnished doors look dreadful. Wonky hinges, doors that jam shut or rattle in their frames are all turn-offs for people visiting your home.
Yes, you can buy doors and fit them yourself. It might take you a weekend to fit one door. Better to hire a specialist who can fit a new door better than you can in less than an hour, complete with handles and locks.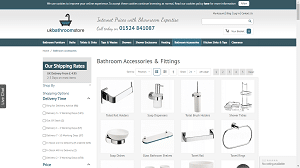 You don't have to go the whole hog and replace your bathroom suite – Unless it's avocado green.
Just replacing sink and bath taps with contemporary ones will make a big difference. Adding modern matching towel holders, towel rails and a toilet roll holder will really make your bathroom pop.
Go the whole hog by changing the toilet seat, adding glass shelves, new mirrors, and of course, a new toilet brush and holder.
Set it all off with new lighting and everyone who sees it will be ecstatic.
14. Replace Cloudy Window Units
Nobody tells you when you buy double glazing that the units won't last for life. PVC frames will, but the double-glazed units themselves fail. The seal corrodes and moisture gets between the two panes of glass, causing cloudiness.
Replacing the whole window is unnecessary and expensive. Replacing just the glass won't damage your décor, is cheaper, and less wasteful. The work can be done from the inside and is quicker than fitting entire new window frames. If you have one cloudy window and they are all the same age, there will be more that need replacing once you start looking.
15. Replace Carpets with Laminate Flooring
Carpets are totally unhygienic, everywhere. Even if you have them cleaned, anyone buying your house will feel the need to rip them up because they can never be certain that all your dirt has gone.
Rip them up and replace them with low-cost laminate flooring.
Laminate is easy to clean and looks clean. It is quick to install and looks and wears better than vinyl. There are hundreds of different styles to choose from but go for one that is bland and that no-one can take offence at, and get the same colour all through the house.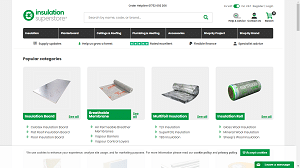 BER values are an important contributor to your house value. You probably already have some loft insulation, but almost certainly less than the currently recommended 270mm (27cm or nearly 11 inches).
You need to do this.
It's an easy but uncomfortable job to do yourself, so it might make sense to get a professional in. A professional installer will explain all your alternatives and the advantages and disadvantages of each.
You will also get to sort out all the years of junk that you have thrown through the loft access door.
17. Hire Professional Cleaners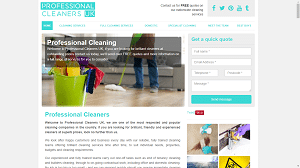 You've seen the reality shows on TV where people delight in finding imperfections in B&B bedrooms, well, if you are selling your house, you are on the receiving end of that level of attention.
Nobody wants to live with someone else's dirt. If you are selling your home, invest in a professional cleaning service to get the job done right. A pro comes to your home with fresh eyes and sees things you don't.
Leave this job until you have finished getting workmen in to make any other necessary improvements.
Where Do You Start?
Your home is the largest investment you will ever make. But living is a messy business. There will always be repairs and improvements to do to maximise its value.
Some jobs cost less than others, so do those first while you get funds together for the bigger jobs.
Get the outside jobs done first. Potential buyers will only look inside if they like the look of the outside.
Think DIY where you can. No need to engage a pro designer. Just keep things simple.
Only get an estate agent in once you have the house and garden ready for viewing,