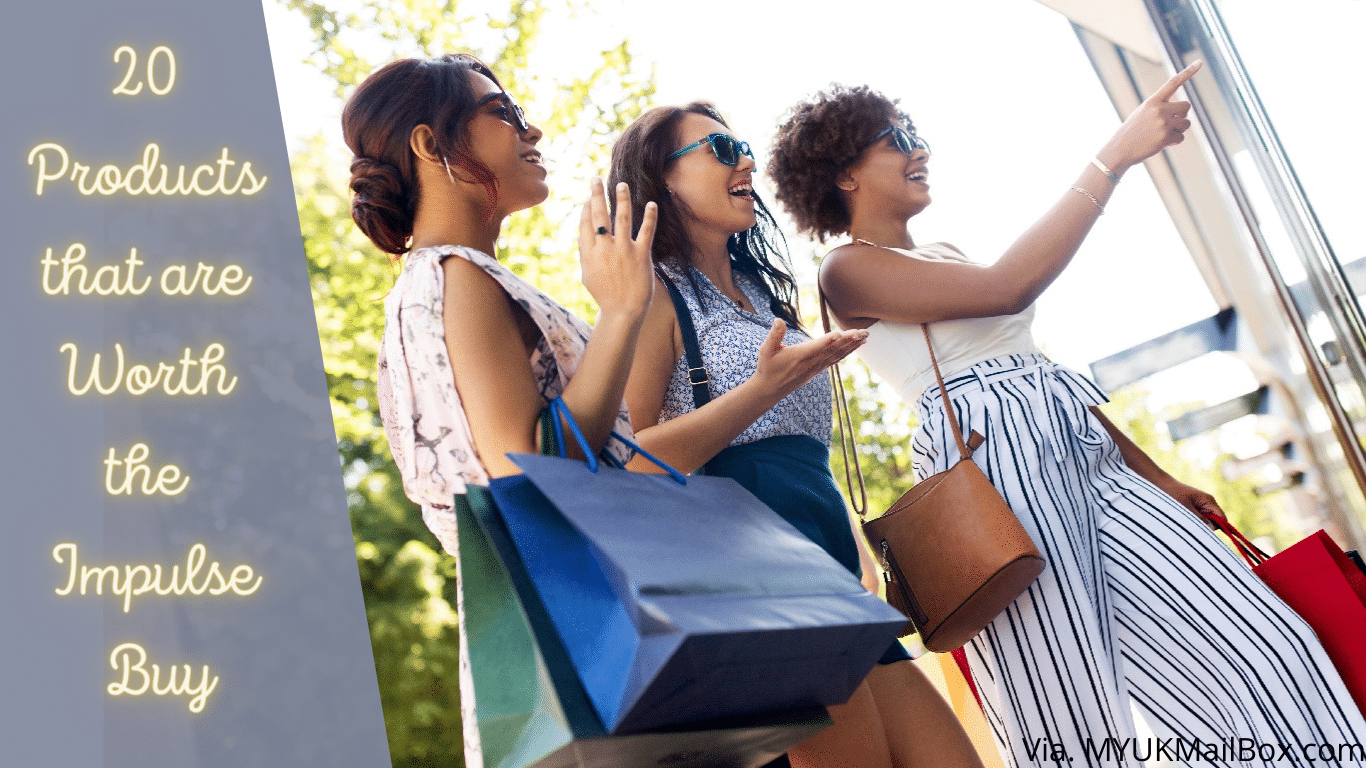 20 Products that are Worth the Impulse Buy
Every purchase you make comes down to need vs. desire. Sometimes it's both. Your weekly food shop is mostly about needs, except the packet of chocolate biscuits you throw in when nobody is looking.
Non-food purchases are usually desires rather than needs.
We all buy on impulse sometimes. It might be a packet of sweets at the supermarket checkout. It might be a packet of crisps at the garage.
Impulse purchases are ones where you make an instant decision. You don't bother weighing up the pros and cons of the purchase. In that moment it is just something you NEED. And you are going to get it.
Sorry, the chewing gum you pick up in the checkout queue doesn't count as a worthwhile impulse buy. Neither does the lottery scratch card you buy because you are feeling lucky. These are the kind of impulse buys that give all unplanned purchase decisions a bad name.
You might regret the occasional impulse buy. However, most items you buy on the spur of the moment are things you have been thinking about for a while. You have done your research, explored the logic, and you think, "Decision time. I'm buying this NOW."
Here are 20 impulse buys you won't regret afterwards.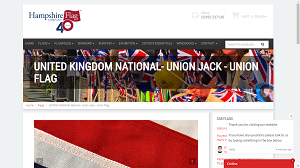 No matter whether you are a rugby, football, or cricket fan, you need a flag to show your loyalty. Flags come in all shapes and sizes designed to hang on vertical flagpoles, 450 poles sticking out from your wall, or tucked into a bedroom window. You can buy England, Scotland, Wales and Northern Ireland flags. If you are a French, German, or Irish ex-pat living here, show your own flag. To celebrate a big occasion or a club commemoration, you can even have your own flag custom printed.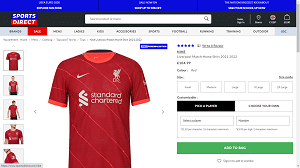 You know you need one. Or more than one . . . local team shirts for most matches and national team shirts for internationals.
Everyone has one, even if it's just to watch their team on the TV.
Sitting with the family all dressed in your team's colours, drinking Coke, and eating crisps on a Saturday afternoon is an essential part of British culture.
What else would you wear on match day, even if you are just going shopping or going for a walk in the park?
Fact – You can't have too many t-shirts. How many times have you seen the PERFECT shirt when you weren't thinking of buying one? Buy it – you know you will get the wear out of it.
There is no other garment you can wear everywhere. Wear a t-shirt to work, to bed, or to laze around the garden. Wear it when exercising, and wear it to watch TV.
Even if you have drawers full of t-shirts, you can always use another one.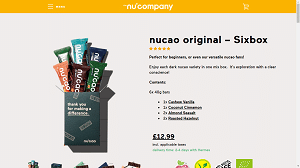 Chocolate is as essential as potatoes in your diet, so never hesitate. When you see chocolate that tempts you, that sets your mouth watering just thinking about it, buy it.
When you can imagine the smell of chocolate complemented by vanilla, mint, or caramel, why resist? Splash out. You know you will feel better after a taste or two of your dream confectionery.
Speciality chocolate gifts are perfect for everyone, male or female. That's why you need to stockup when you see it.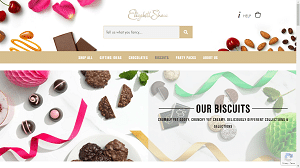 What's crunchy, sweet, and addictive? Biscuits.Preferably the chocolate kind.
It's time to move on from supermarket brands, time to discover what you have been missing waiting for someone to pick up on your subtle hints.
You don't have to wait for Christmas. Grownups can have luxury biscuits any time. Don't wait for someone else to buy them for you. Just get them yourself.
Whether you share them or hide your specialty biscuits away for secret treats, this is going to be an impulse purchase you make again and again.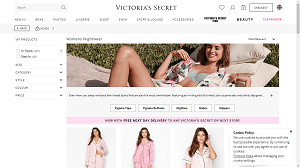 You spend a third of your life in bed, and probably more than that in casual sleepwear. You always need more choices; for warm or cool evenings, for family or intimate occasions, and just to feel good in.
Sleepwear is another perfect gift idea for anyone, as long as you know their size. If you are buying for your partner, remember that comfort is infinitely more important than looking sexy. Some sleepwear does manage to achieve both, but this is far from universal.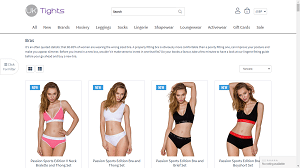 Bras wear out, the elastic components stretch and no longer give you the support you need. You almost certainly NEED new underwear, so this is an impulse buy that makes sense. When buying online, you do need to measure yourself carefully using the website's guidance to ensure a good fit.
Lingerie is something a woman needs to buy herself. Well-meaning gifts from men may look good in their eyes, but will often be too uncomfortable to wear, even if they are the right size.
The only way to get the bra you want is to buy it yourself when you see it.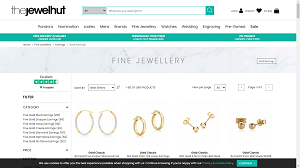 How many sets of earrings does a woman need? Lots.
Studs, hoops, and stones all have their place in your ears at different times. Silver is often mixed with nickel to make a silver alloy, but many people have a nickel allergy, so it is best to look for earrings that state they are nickel-free.
Choose gold or silver. Both look good on pale skin, but gold does enhance darker skin better than silver does.
If you are buying earrings as a gift, pay a bit more for quality. It does show.
You know you NEED that pair of shoes you've seen online. They will go perfectly with your handbag and that dress.
The heels are perfect, the colour divine, AND they have them in your size. Men don't understand shoes, so if you see a pair you need, so don't bother hinting or consulting your man, just get your card out and treat yourself. You don't have a pair anything like them and they will fill that space in your shoe storage area.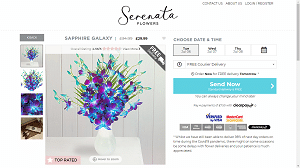 Anyone can buy flowers for themselves. Men never get given flowers. Women don't get flowers often enough.
What's the answer? Buy flowers for yourself. You get to choose your favourite blooms. You get to choose an arrangement, rather than just a bunch of supermarket flowers stuck in a vase. High-quality flowers are fresher, so they will last longer.
If you want flowers, stop waiting for someone else to buy them for you. Buy the flowers you want, whenever you want them. Make yourself feel good.
Do you need a break away? Silly question. Everyone does. And now hotels are opening up again, it's time to treat yourself.
Splash the cash to treat yourself to a weekend away. Even if you stay at a hotel that's only 20 miles away it will give you and your partner a chance to reboot and enjoy each other's company without household chores always being there in the background.
There are some great bargains to be had. Definitely, an impulse buy you will remember for a long time.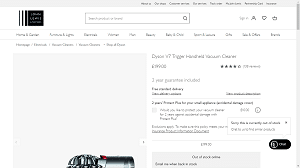 Remember the last time you took the household vacuum cleaner out to do the car? Wouldn't a rechargeable car vacuum cleaner be a lot easier? Even garage vacuums are awkward to use in tight spaces.
Perfect for yourself or as a gift for someone who seemingly has everything. Do you know anyone who lives in a house with no driveway or in an apartment without a garage? A car vacuum cleaner would make the ideal gift. However, you should be wary of low-powered, low-cost vacuums that won't do the job properly.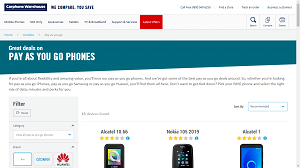 Do you have a first-aid kit in your car? What about a pump to put air into a punctured tyre? An emergency phone is just as essential.
Nobody needs a £300 emergency phone to dial the AA once a year. A Pay As You Go £10 phone is more than adequate. Keep it charged up at home and just pick it up with your car keys when you go out to the car. A cheap PAYG phone makes the perfect accessory for a teenaged son or daughter whose smartphone battery is always dead.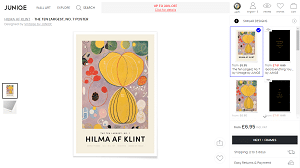 What do you do when you come across the PERFECT art print for your living room wall? You buy it.
You will have the picture forever, and you might never see it again. That's why you need to get it when you see it.
Fine art prints make wonderful gifts for anyone. The choice is massive; photos of city skylines to prints of classic Picasso or Van Gogh painting. Everyone has space on their walls for a picture or two.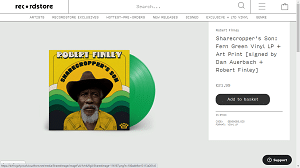 Vinyl LPs last forever, so you will never regret any impulse buys in a record shop.
When you see a record you want, never hesitate; buy it now while it is available. It could be years before you see it again, and the price will have doubled by then too.
If you want a gift for someone who loves 60s, 70s, or 80s music, check out second-hand record stores for used LPs. This way you might get a bargain that someone always wished they had bought when it first came out.
Kitchen appliances fall into two categories; ones you use most days, and ones that take up cupboard space and come out once a year. A halogen oven is something you will use as often as your microwave. It is perfect for cooking frozen burgers, pizza, or oven chips. Use it to cook a chicken or bake cakes. You will soon wonder how you ever managed without one.
It saves money too because it only uses 1.3KW instead of the 6KW your cooker oven uses.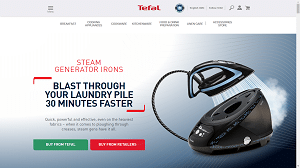 You know you have wanted one for years. You NEED one. What better time to buy it than now?
Steam generator irons really do iron better and faster. Surely anything that can help you get through that pile of ironing in less time has to be an essential purchase. Just think how you would use your time if you weren't tied to the ironing board for so long.
A steam-generating iron even lets you smooth the wrinkles out of your curtains while they are still hanging. What could be better than that?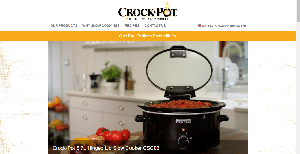 Are you too busy to cook? You need a slow cooker.
Crockpot is one of the original slow cookers.
Slow cookers let you prepare your dinner quickly. Usually, you just throw everything in it and switch it on for 6-12 hours. Typical slow cookers use only 60-100 watts, so your electricity bill will be lower than using your 6,000-watt oven for an hour.
If it fits in, you can cook it. Chicken, roasts, chilli, curry, casseroles,and stews can all be cooked in your crockpot.
Home-made bread! There's nothing like it. Just saying the words lets you smell it cooking.
Bread makers give you the best homemade bread without all that kneading, proving, kneading, and proving again. You just add your flour, sugar, salt, and yeast. Switch on and come back when it pings that your bread is ready. If you want REALLY fast just add a bread-mix and water. Experiment – Add seeds, fruits, and oats. You want sourdough bread? No problem, just add your starter to your recipe ingredients and let your home bread maker do all the work.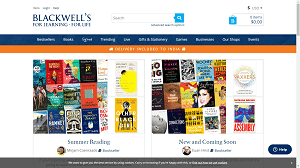 When was the last time you treated yourself to a book by an author you love?
Nobody plans to buy a book. You don't see the perfect read every day, sowhen you see it, buy it.
Nobody knows anyone else's favourite authors, so nobody is ever going to buy you that book. If you want it, buy it. What other impulse buy gives you hours of entertainment? How else can you immerse yourself in another world? What else exercises your brain the same way as a good book?
Never Regret any Impulse Buy
Nobody ever buys something they don't need. Yes, sometimes you will make purchases without hours or days of deliberation. That's fine.
Buying products like the ones listed above gives you memories and pleasure. Sometimes you don't need to do hours of research. It's not a new car or house you are buying after all.
When you see the perfect gift for yourself or someone else – Buy it. It won't be there at the same price if you come back next week after seven days of research and comparison shopping. Sometimes the best solution is to make a quick decision.