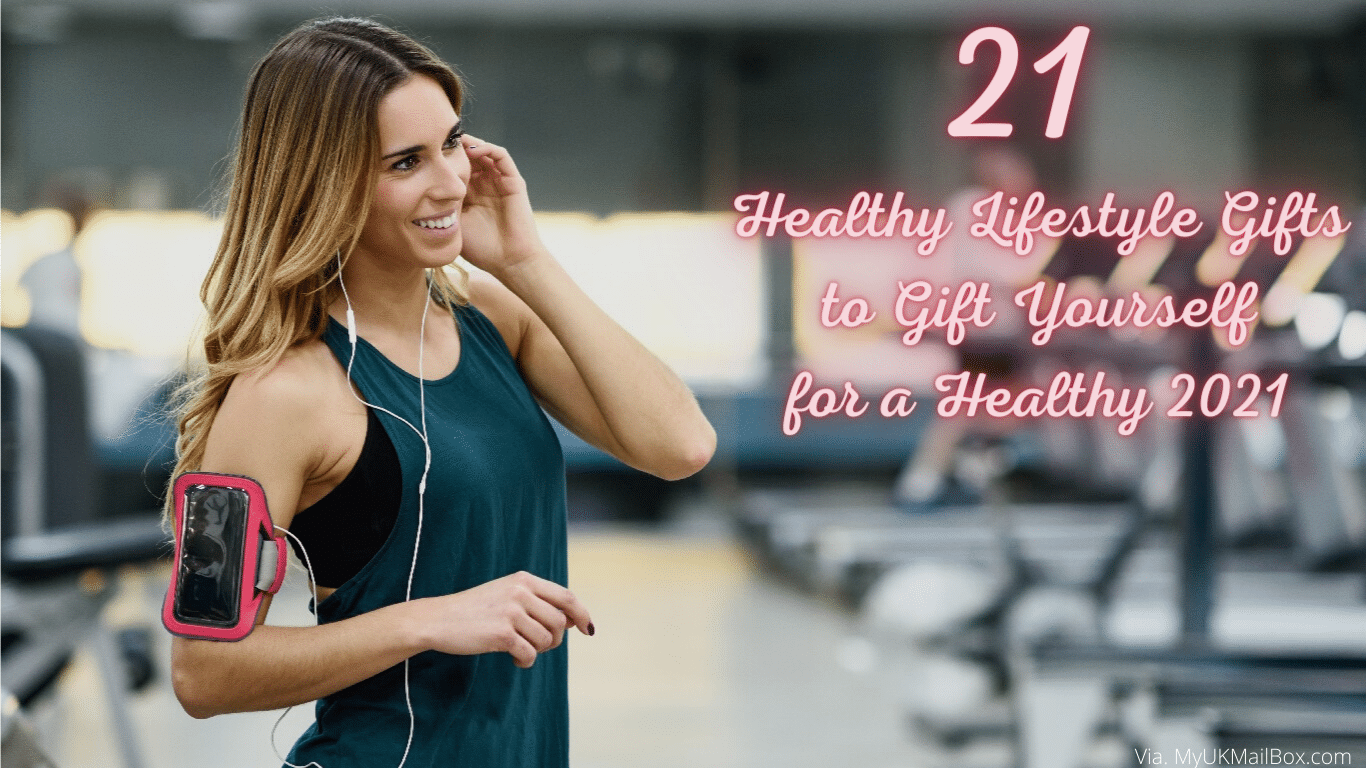 21 Healthy Lifestyle Gifts to Gift Yourself for a Healthy 2021
It's a new year.
Time for a new you!
Or perhaps just a new focus on the best parts of being you.
This year, why not take some time to give yourself what you need to look and feel your best?
We know that selfcare is important. It's been a stressful year, and we aren't out of the woods yet.
Let's use 2021 as a springboard for great thing – starting with some serious great health.
Here are our suggestions for ways to get started with your new focus on you.
Planner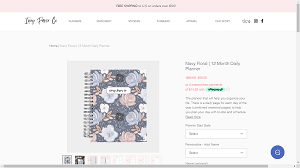 Take control of your life when you organize your new planner.
Jot down your goals and ideas for each month.
Schedule the appointments you need.
Commit to the tasks and routines that you need to make you feel great again.
Personal blender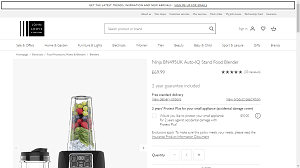 Want to eat healthier?
Try adding some smoothies and juices to your typical routine.
Just add some fruit, some milk and a bit of ice and you have everything you need for a healthy meal on the go.
Personal blenders are easy to clean as well.
Journal
There is something powerful about recording your thoughts and dreams in a personal place.
Journaling is one of the best things for your mental health – a chance to sort through thoughts and concerns to organize your thinking and purge some of the negative emotions. Enjoy starting a new routine with a pretty new journal.
Neck massager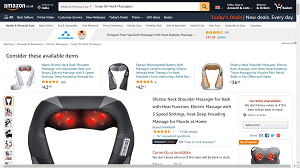 Have tension?
Don't we all.
A neck massager is a wonderful way to knead away the stress of the day with heat and pressure.
Be sure to invest in one that will get the job done and keep doing it for the rest of the year.
Water bottle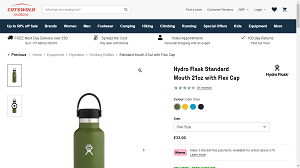 Are you drinking enough water?
Probably not.
Now you can, though, with a new water bottle.
Carry with you throughout the day and refill it often to be sure you're drinking the water you need and enjoying all the benefits of good hydration.
Sleep Mask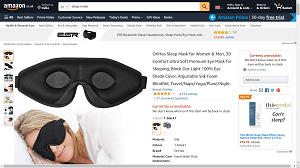 Sleep is important.
If you aren't getting the right amount or the best quality sleep, you're leaving your healthiest self behind.
Get better sleep by blocking light with a sleep mask and adjusting to your body's natural circadian rhythms.
Crochet set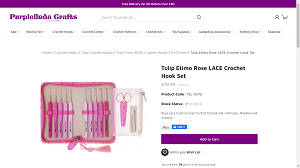 Sometimes your mind does its best work when your hands are busy.
Invest in a beginner's crochet set and learn to make small handicrafts.
Not only will you have the pride of the job well done, but you'll have a peaceful way to fill the gaps in your day when your brain needs rest.
Embroidery kit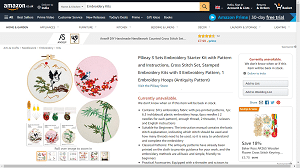 If crochet is not your thing.
Consider embroidery.
Be silly or have fun with designs in embroidery as you make pillows, frameable keep-sakes and more.
Handicrafts like an embroidery kit again help to make you feel accomplished and bring you peace through quality down-time.
Waist pack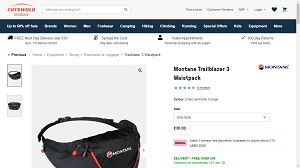 Going for a walk or trying to take up running?
A waistpack makes it easy to bring along what you need without worrying about items falling out of pockets or a sweaty back.
A waistpack is just large enough for keys, phones, and a bottle of water. What else do you need on a brisk walk on a pretty day?
FitBit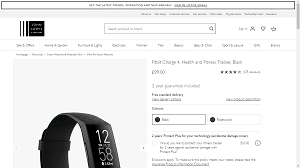 Want to monitor your newfound healthy habits?
A Fit Bit is a great way to do exactly that.
You can program your Fit Bit to monitor whatever you like.
Then easily keep up with your steps, your water, your activity levels, your sleep and more. 
Bluetooth headphones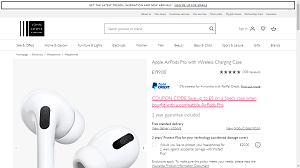 Music has tremendous properties in our lives.
What better way to enjoy it than without any wires?
Bluetooth headphones and ear buds make it simple for you.
Take your music on the go as you walk, jog, bike or even meditate on a regular basis.
Facial skincare set
Your face is the first thing the world sees. Take care of it with the right beauty routines.
Perform facials at home on a regular basis with a facial skincare set to keep your skin exfoliated, hydrated and refreshed.
The best way to show the world how healthy you are is through your healthy face.
Silk pillowcase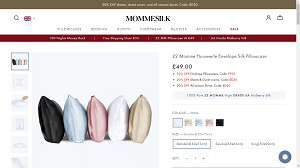 Rest and relax at night free from worries about break-outs.
Silk is a natural fiber that is smooth and sleek under your skin as you fall asleep at night.
Stay cool and comfortable with a silk pillowcase and avoid the build up of oils and gunk that can happen with synthetic cases.
Smart wool Socks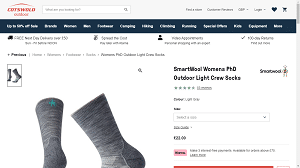 If you're going to start hiking or jogging, you want to do right by your feet.
To do that, start with some excellent socks.
Smart Wool socks are designed to be used all day.
It is build for the tough adventures you put your feet through.
Knife Set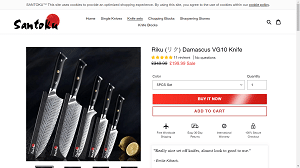 Want to improve your healthy lifestyle in the kitchen?
Now you can use a brand new knife set to slice and dice your way through the many new fruits and vegetables and proteins you'll include in your diet.
Nothing makes you want to cook more than new kitchen tools.
Sound machine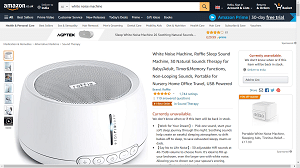 Relax and fall asleep more quickly with a sound machine.
Fill the empty space around you with soothing noises as you lay in your bed at night waiting to fall asleep.
A sound machine can help to cover distracting outside noises as well for a better night's sleep.
Stretching strap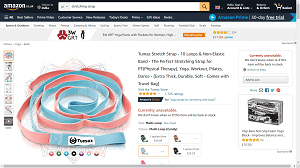 We think of cardio and muscle-building as the most important parts of fitness.
But stretching is just as important.
Improve your limber muscles and help to release stress and tension with a healthy stretching routine.
A stretching strap can make this easier to do.
Yoga mat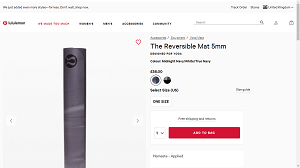 Feel like yoga is going to be the key to more balance and flexibility?
You may be right.
A new yoga mat is just the thing to help you feel comfortable in any yoga class or in your living room taking advantage of the many online yoga programs.
Foam roller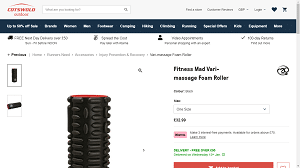 All of that exercise can lead to tight muscles and build up of lactic acid.
Help loosen the muscles and relieve sore muscles with a foam roller.
Roll away.
Massage tired muscles to reduce cramps and aches after workouts.
Resistance bands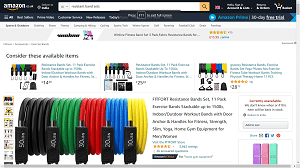 Want to do more weight training at home?
Don't want to mess with a large set of free weights?
Resistance bands can help you build up muscles without taking up much space.
Work on building up your muscles and improving your tone easily from your living or bedroom.
Facial Massager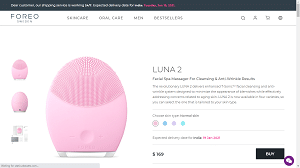 Want your skin to look and feel tight and youthful?
A facial massager will help to disperse swelling and soothe your facial muscles from home just as if you were actually in a day spa.
The best way to make changes to your health and lifestyle is to start small. Make small additions or subtractions to your daily routines. Add some stretching or massage. Take a few extra minutes to do a bit of moisturizing at home. A culmination of many small habits eventually creates a beautifully updated, and healthy lifestyle.