21 Ideas for What to Wear on a First Date
Nervous anticipation.
Jitters and excitement.
It's a first date and you want to make a great first impression.
But the biggest question: what do you wear?
You want to look your best, but more importantly you want to feel great.
The confidence that comes from wearing comfortable, well-fitting clothing is important. Especially when you're trying to dazzle your date.
If your closet isn't offering up many good options, it may be time to do a bit of updating.
Add fun new items to your wardrobe and you'll always have just the right thing to wear, no matter where the date takes you.
Worried about how things look paired together? No need! Our photo service allows you to shop online from different retailers, we'll take pictures of the items as they arrive at your UK mailbox, and we'll send those photos on so that you can be sure you have exactly the look you're going for.
First Date Suggestions for Him:
Watch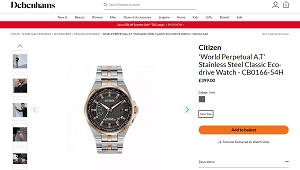 There is just something to be said about a classic statement piece, and that is exactly what a watch is for men. Your watch doesn't have to be an expensive piece of jewelry, but it should be an accessory that reflects who you are and your attention to detail. This is an opportunity to showcase your best watch, not the foggy or ratty one you sweat in every day on your morning run, mind you. You can never go wrong with a clean, classic design.
Dark jeans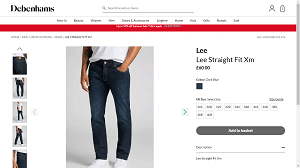 Classic denim has become our best neutral, but on a date, you want to be sure you're showing up in your best pair of dark jeans. Darker denim is considered more formal and more appropriate for dinner or late afternoon coffee. Light colored denim, especially jeans with many rips or acid washing, is considered very casual and not up to the caliber you're looking for to impress your date on a nice evening out. If you don't already own a pair of well-fitted, classic dark jeans, invest in some.
Neutral shirt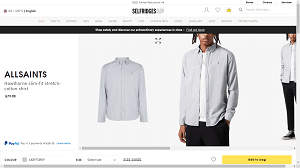 Pair your dark denim with a neutral button-down shirt. This strikes the perfect balance between dressy and casual, especially if you skip the tie and perhaps roll up the sleeves a notch or two for a more casual drinks date. Choose a well-tailored shirt in a neutral color so that the first thing your date notices is how pulled together you are without overwhelming her with bold prints or distracting her with blinding colors.
Underwear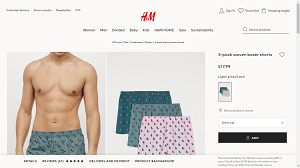 If your date goes well, you might wind up showing your underwear to someone other than yourself in the mirror. This is not the time for your torn, comfortable pair of overstretched undies. You want new underwear that fits well, is comfortable, and – even if nobody else sees it but you – gives you the comfort and confidence to take that sunset stroll through the park holding her hand if all goes well after dinner.
Cologne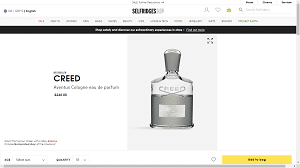 Show up for your date feeling and looking clean and fresh. Cologne helps showcase your personality and it doesn't hurt when it comes to your date's attention. Choose a cologne that is fresh and light. Your goal is to smell clean and approachable, not like your great uncle and not like a teenage boy's locker room body spray. Once you find a cologne that works for you, spray just enough that it is noticeable within a few feet – not a room's distance.
Stylish shoes
You pair a great pair of jeans with a great neutral shirt. Throw on your watch and spritz on a bit of cologne. But then you pull on your old sneakers? Or perhaps the dress shoes you wore to your cousin's wedding? Too often men skip footwear as they build their closet and the outfits they have pulled together. If you already wear stylish casual dress shoes to work, you're all set. But if you don't, invest in a pair of sharp-looking shoes that can transition from jeans to chinos to suits easily.
Neutral socks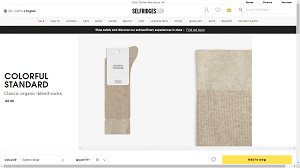 Don't forget your socks! Your socks are an important part of your outfit and a great chance to showcase your clever wit if you enjoy patterned socks, or a more subtle way of simply covering your ankles. Imagine sitting at a table having drinks and chatting. You stretch out your leg or throw your foot across your knee. Suddenly the world can see your socks. Are they up to snuff? If not, invest in some good neutral dress socks that will always be appropriate.
First Date Suggestions for Her:
Shoulder-baring dress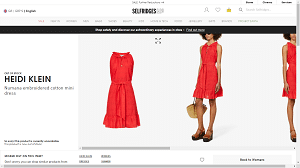 There is a temptation to go a bit too sexy on a first date. Skip the dresses that bare significant amounts of cleavage or that are very short. You look great in those, but they might send a message more about a hook-up and seduction than a long-term relationship. A dress that is stylish and bares the shoulders or collarbones, however, creates a tantalizing image for your date with just a peek rather than a full look at your physique. Plus, you don't have to worry about wardrobe malfunctions or a strong breeze on a first date in a longer dress with a higher neckline.
Sandals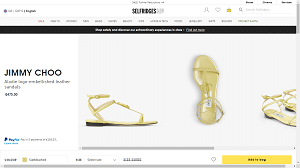 What do you pair a classic dress with for a first date? If it's warm outside, you can't go wrong with a pair of dressy sandals. Find wedges or flats or kitten heels that make it easy to walk and are comfortable to wear. You want to look classy and feel confident on your date, not worry about breaking an ankle or having to say no if he suggests a romantic stroll after dinner (in a well-populated, safe location, of course!)
Jeans
Not into dresses for a first date or worried that the weather might not make a dress a good choice? A tailored pair of jeans in a dark wash is always a good choice. Look for jeans that are well-fitted and flattering. Skinny jeans or a jeans with a straight leg are excellent choices as they are tailored and not too casual. Light-colored jeans, oversized boy-friend jeans, and jeans with rips or tears are very casual and might be great for grabbing coffee with your friends, but perhaps not the look you're going for on a first date with someone you're looking to impress.
Denim skirt
If you're looking to find the sweet spot between full jeans and a dress, a denim skirt can offer a flirty, feminine alternative. Look for a denim skirt that is long enough to wear comfortably when you climb in and out of cars, sit at tables with coffee or walk. Unless you're going to a night club on your first date, you want to opt for clothes suitable for chatting and strolling, not dancing the night away. A denim skirt stands in for jeans or any other neutral skirt in your wardrobe. Just be sure to opt for a darker wash.
Red or black blouse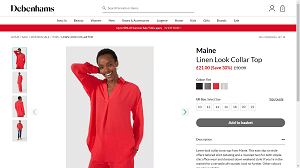 There is a psychology to color and dating. Where men are best wearing a neutral shirt on a first date that isn't distracting or bold, women do well to wear red or black. Both red and black send a message of confidence when a woman wears them, especially in a well-tailored style. Pair a red blouse with skinny jeans and boots for a classic look that gets his attention, makes you stand out, and subtly tells him that you are confident yet approachable.
White t-shirt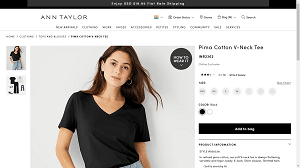 Not feeling bold enough for a bright red or perhaps red and black just aren't that flattering for you? A crisp white t-shirt can get the job done as well. A white t-shirt is the perfect neutral to pair with a fun jacket, a chunky sweater, or as a layering piece under a fun scarf or cardigan. Be sure to get a white t-shirt that fits well and is flattering. Also consider where you're going on your first date. A bright white shirt doesn't pair well with water parks or Italian meals that include lots of red sauce.
Wedges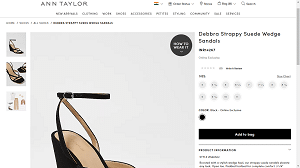 Wedge sandals or shoes are a perfect blend of high heels and casual function. A good pair of wedges is comfortable and can be dressed up or dressed down a bit, and they are still very walkable. Wear a pair of neutral wedges with your jeans or denim skirt and you have the appeal and height of high heels, but you also have a flat surface that makes it easier to walk across any surface you might encounter on your date – especially if you stroll a bit to get to know each other a bit better.
Boots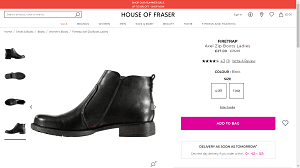 If you're trying to pull together an outfit when it's a bit cooler outside, sandals or wedges might not be your first choice. Fall and winter date outfits require a bit of comfort along with seasonal choices. Boots make this possible. Ankle boots or booties are cute and comfortable to wear with jeans or dresses. Be sure to pair your boots with comfortable socks and keep them clean and fresh so that they area always ready to slip on and look great for a date and slip off again if you wind up relaxing back at his place.
Neutral jacket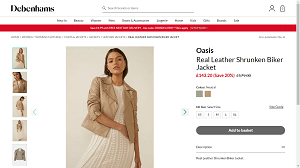 Seasons can wreak havoc on your stylish wardrobe. Is it going to drizzle? Is it warm in the evening but cold when the sun goes down? Address all weather concerns with a neutral jacket that will help keep you warm and dry should the need arise, but also keep you looking stylish and help your outfit stay on point. A tailored jacket can be thrown on with jeans or over a dress if it's in a neutral color and fun, casual style. Pair it with anything and know that you'll be comfortable and easily dressed for the weather.
Casual cardigan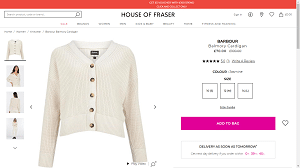 Not quite cold enough for a jacket? You can add another quick layer by throwing on a casual cardigan instead. Look for a cardigan that is a bit chunky and stylish, not the one you wear over your pajamas when you open the door to get your take-out meals. You are going for a pulled together classic look that has a bit of a cozy, warm vibe that is perfect for the fall or the early spring when temperatures can be just a bit unpredictable.
Dropearrings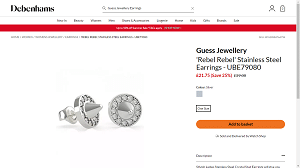 You've got the basics of the outfit pulled together, so what do you wear as your accessories? Drop earrings of just about any kind are flattering and attractive. They can be delicate drops that sparkle and add a bit of polish, or bold designs that showcase your fun personality and sense of style. Keep your earrings as a great way to showcase your personality in a small way, but don't let them overpower the rest of your carefully pulled together wardrobe. A bit of fun is one thing, earrings so distracting that he can't look away is another thing entirely.
Small bag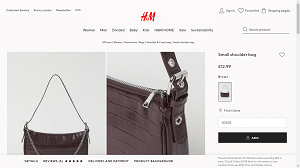 Your outfit is complete when you have somewhere to stash your keys and your phone. Remember to bring your wallet as well on that first date so that you can pay for your own coffee or drinks if the evening calls for it. Keep all your personal items close and safe in an attractive small bag. A small bag is easy to keep at hand or you can wear it as a cross body bag to keep your hands free. The perfect bag is big enough to hold what you need, but small enough that it doesn't require you to lug it around or need a seat of its own at the table.
Perfume
The final step before you walk out the door is a bit of perfume. You want to smell great on your date, so find a scent that appeals to you and that makes you feel confident as you walk out the door. Remember, of course, that a bit of perfume goes a long way. Dab a bit on your pulse points on your wrist or walk through a small spritz before you leave. You certainly don't need to bathe in your perfume or you risk triggering an asthma attack for your date or the surrounding patrons in the restaurant. Clean, classy and understated should be your goals with your signature scent.
Looking your best is fun, but feeling your best is critical. You want to know that you look great, your clothing fits well, and you're doing your best to show yourself off in the best way possible. Items arrived and they weren't what you were looking for? Don't worry – we can help. Once your items arrive at your UK mailbox, we can send along images of the items you've ordered. If it doesn't look right, we can even help you return the items you don't want or need. Learn more about our return services.
Pull together the best possible outfit and then remember – the whole point of your date is to simply have fun and enjoy someone else's company!