21 UK Stores For Buying Car Parts Online
Shopping online is a convenient and easy way to buy car parts because you do not have to leave the house, and there are no salespeople pressuring you into buying something you don't want.
Whether you are looking to buy car parts or accessories, there are a number of online stores that offer great deals on both new and used car parts.
That said, here's a look at 21 UK stores for buying car parts online and what they offer in terms of shipping and product selection.
Buy Car Parts UK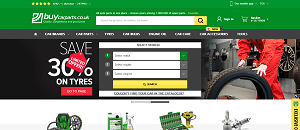 If you are looking to buy car parts online then check out Buy Car Parts UK. The site offers a large collection of car parts and accessories at affordable prices. Some of the car parts and accessories that you can find on the site include air filters, brake pads, radiators, floor mats, seat covers, and steering wheel covers. The company also offers free shipping for orders over £140 and flexible payment options.
Euro Car Parts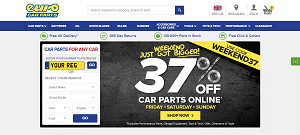 Euro Car Parts is a company that specializes in all things automotive. They have a wide selection of parts for all types of cars, and they offer affordable shipping to any location in the world. They also have coupon codes on their website that can save you even more money on your order.
Online Car Parts UK

Online Car Parts UK is one of the leading online suppliers of car parts and accessories in the United Kingdom. With over 1 million products in stock, they offer a wide range of parts for all makes and models of cars. They offer free delivery on orders over £140 and have a team of experts on hand to help with any enquiries.
Car Parts 4 Less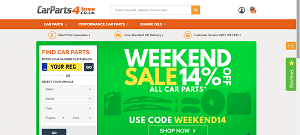 Car Parts For Less is a website that sells cheap parts for cars online. They offer a wide variety of parts for all makes and models of cars, trucks, and SUVs. You can find everything from engine parts to body panels to interior accessories on their website. They also offer coupon codes that will help you save more money on your purchase. They offer free shipping on orders over £30 and a 30-day return policy so you can shop with confidence.
Auto Parts UK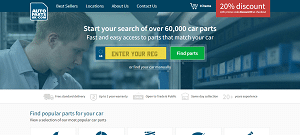 Auto Parts UK is another great site where you can get parts for cars online. With their vast selection of auto parts, it's easy to find one that fits your vehicle. They also have a handy search tool that allows you to narrow down your options by make, model and type of part.
They offer fast shipping options so that your part arrives as soon as possible and they offer free shipping on orders over £35.
Amazon UK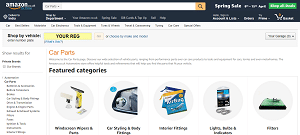 You can also buy car parts online from Amazon UK. The site has everything from oil filters to car batteries to performance parts. If you want to save money on shipping, you can do that through Amazon Prime, which offers free shipping services. You would need to sign up for the service to enjoy its benefits. Also, be sure to keep an eye out for Amazon UK coupon codes; they really come in handy when ordering in bulk.
Best Part Store

Best Part Store offers an extensive selection of auto parts and accessories for your vehicle. They have parts for all makes and models, including domestic, foreign, and European vehicles. They offer free shipping within the UK for orders over £140 and a small shipping fee for shipments outside of Great Britain. Items are typically sent within 1-2 days after the order is placed.
Spare Part Store 24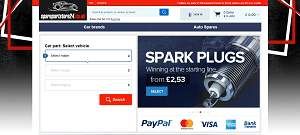 Spare Part Store 24 is one of the best online auto parts store in the UK. It sells a wide range of car parts and accessories, including engine parts, exhausts, brakes and clutches, transmissions, wheels, tyres, you name it. Everything you need to keep your car running and in top condition can be found on the website.
They also offer free shipping for orders over £140; if your order is below that, they charge only £8.45 for delivery, which is still a low price to pay. While some parts and accessories cost more than others, their website offers handy filtering options so you can browse through their products according to car model, make or engine. Payment options are also flexible: You can pay via PayPal or credit card, which can be done securely online.
Caar Parts
Caar Parts is a great place to get cheap parts for cars online. They boast a wide selection of auto parts from tires, to brakes, from spark plugs to oil filters for different car brands. Moreover, the site offers a great opportunity to search for specific parts according to the make, model and year of your car.
Caar Parts only ships within the UK. You can visit their website to learn more about their shipping policy.
Buy Car Spares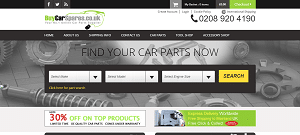 Buy Care Spares has some great deals on genuine car parts and accessories. And if you sign up for their email list, you will stay updated on exclusive offers, discounts, new product releases and more. The site also offers free shipping within the UK, flexible payment options, and a no-hassle return policy.
Halfords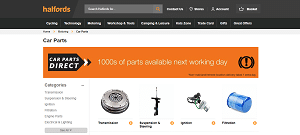 Halfords offers numerous products across motoring, cycling and leisure categories in the UK. It has over 300 stores across the country selling products for motorists and cyclists. The company also offers motoring services such as car maintenance, repairs and MOTs through its chain of Autocentres.So if you are looking to buy quality parts for car online, check out their website. They offer free next-day delivery on orders over £20 and can be made to either a Halfords store or your home address. You can also click and collect your order from a Halfords store for free.
ASM Auto Recycling
ASM Auto Recycling supplies quality recycled car parts for different makes and models of vehicles. The used car parts are thoroughly tested before making their way into the inventory, ensuring that customers get quality products. The company also offers a warranty on all parts, and it ships the parts to customers anywhere in the world.
GSF Car Parts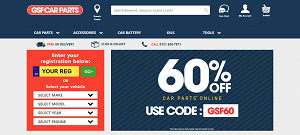 GSF Car Parts has a wide selection of car parts for any make and model vehicle. They sell everything from car batteries, wipers and bulbs to brake pads, fuel filters, suspension parts, and more.
On top of that, you can find coupon codes on their website for even bigger savings. They also provide free shipping within the UK and a free Click and Collect service for those who want to pick up their car parts in store.
They even have a robust knowledge hub section that provides plenty of information on how to maintain your car and where you can find everything you need.
Micks Garage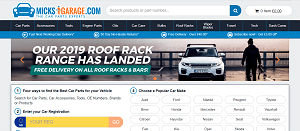 Micks Garage Micks Garage has a diverse range of car parts and accessories for every car, SUV and 4×4. They offer affordable prices on all their products, including tyres, batteries, brakes, oil and more. They also provide discount vouchers, which you can find on their website and flexible delivery options.
Ebay UK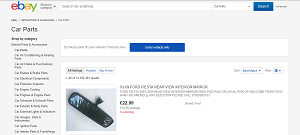 You can find just about anything on eBay UK including car parts and accessories. It's a great place to find those hard to find parts or get a good deal on a part. But you have to be careful about buying used car parts on Ebay. It's easy to get ripped off with fake items or sellers who don't ship. So check things like customer feedback, seller reputation, and shipping costs before you buy.
Hills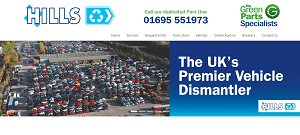 Hills is another recycled car part option for those looking to save a bit of money. They are a well-established brand with a great reputation in the industry. Their prices are usually pretty on par with everybody else, as well.
They also have an auction site that is definitely worth checking out if you are looking for a good deal on parts, and an eBay store if you want to buy new or used parts.
Mister Auto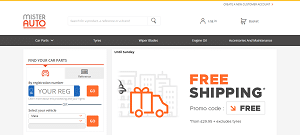 Mister Auto is a popular online retailer of auto parts and accessories in the UK. They focus on high quality and low prices and boast over 500,000 products in stock. Their service is fast and reliable, with a 24-hour delivery for many orders.
They also have over 100 car experts available to answer any queries you may have, and a clearance section with massive discounts.
Parts Gateway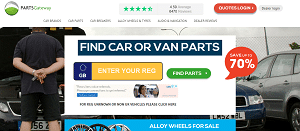 Parts Gateway is a part finder website, where you can find used car parts from a variety of different suppliers. With just a few clicks, you can find the part you need and have it shipped directly to your door. And unlike other part finder sites, they don't charge you for their service. You only pay for the part itself, without any extra fees or charges.
Livingston Auto Parts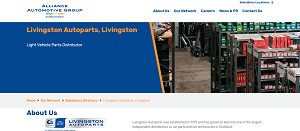 Livingston Auto Parts Livingstone auto parts has a wide variety of car parts available for purchase. You can find anything from engines to transmissions to rims and tires. They offer competitive prices on all of their products and they have a knowledgeable staff that is always willing to help you find the right part for your car.
Nyanza
Nyanza is a great place to shop for auto parts. They offer affordable prices on a huge selection of domestic and import car parts and accessories. They also have a convenient online ordering system and fast shipping. This makes them an excellent choice for anyone who needs auto parts.
My Tyres
If it is just tyres you are looking for, My Tyres is the place to shop. You can purchase tyres by make and model, meaning that you will always find the right product for your car. On top of that, My Tyres also offers a wide range of services to go with your new tyres.
You can have them fitted at one of over 2,000 tyre-fitting stations across the UK or take advantage of mobile fitting if you would rather have someone come to you. They also have an offers page with some great deals on tyres, so be sure to check that out before you make your purchase.
Wrapping Up
We hope that you found this guide to UK stores for buying car parts useful. There is no single store that will offer everything, but all of these reviewed in our blog are reputable and trustworthy. We hope the information provided will help you to easily find the car parts you need, at the price you want.If you live outside the UK and are looking to buy car parts from a UK store, take advantage of our affordable forwarding service to help you save money on shipping and get your parts faster.