25 Amazing Wellness Products for Health-Conscious People
Want to feel better?
Want to look better?
Your health is your most precious resource.
Our bodies may be machines in many ways, but if we don't treat them well, they will break down over time.
Staying healthy and promoting good health takes a bit of focus in our world of fast-food and streaming services.
Fortunately, there are many resources and products available to help.
If you're trying to stay in a healthy frame of mind and being, take advantage of the many products on the market that can make that job just a little bit easier.
Not entirely sure what you're ordering? Let us help! We can snap a quick picture of your products as they arrive so that you know exactly what to expect. A picture of your purchase gives you confidence in what you've ordered and assurance that your items are on their way!
Vitamin C Serum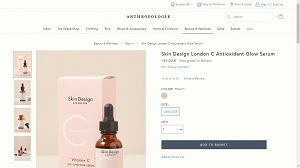 Everyone's skin needs a bit of extra love and polish from time to time. Vitamin C serum is a great way to infuse new life and energy into your skin for renewed smoothness and glow.
Apply vitamin C serum directly to your skin and help smooth out dark spots, blend away discoloration, and restore your natural beauty.
Sleeping Beauty Crème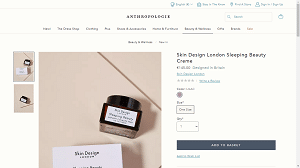 Your body heals when it rests, so why not help speed the process along with a powerful beauty crème? A night or sleeping beauty crème will help your skin absorb moisture, smoothing away fine lines and repairing the damage that sun and wind can do over the course of the day. Rehydrate and rest at night knowing that you'll wake with refreshed skin, ready to start the day.
Lip Ointment
You protect your skin every day with sunscreen and lotions, but what about the fragile skin of your lips? Help keep your lips looking plump and healthy by protecting them from sun and wind damage. Lip ointment keeps your lips hydrated and adds an extra level of protection against nature's fiercest elements, especially when you're looking to enhance your natural features in a healthy way.
Lanolin Cream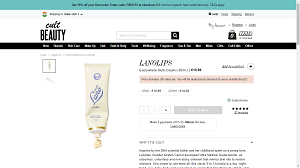 One of the most powerful moisturizers out there, lanolin cream is rich with natural moisture and a barrier against water to keep that moisture locked in where it can help broken skin and protect hands or other sensitive skin from water and dry air. Lanolin is a natural, effective barrier against forces that try to dry and age your skin. Repair cracked heels, dry cuticles, and sore knuckles with the richest lotion available – lanolin.
Matcha Brain Buzz Tea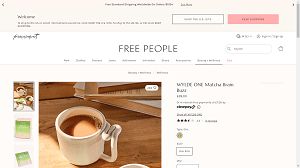 If you find yourself drifting a bit in the afternoon or losing focus, perhaps it's time to wake up your brain the healthy way with a bit of energizing tea. Matcha Brain Buzz Tea will give you the boost your brain needs to kick back into gear to finish up the work of the afternoon and reach a state of maximum productivity. Skip the sugar and bypass the unhealthy energy drinks. The natural caffeine and energy boosters found in tea is just what you need to get the job done.
Blue light glasses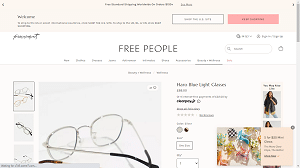 Stare at a screen all day? Staring at screens all day – especially in a dark room – can cause eye strain and fatigue. This leads to squinting and fine lines as well as headaches and lack of energy. Blue light glasses can help protect your eyes and your mind from the strain of screens by blocking the most harmful blue lights that cause the most harm. Invest in a fun pair of blue light glasses and you'll look stylish and know that you're protecting your eyes and staying safe while working at home or the office.
Destress hydration packs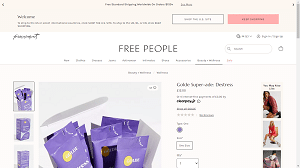 There is nothing worse for your skin than the ravages of stress and dehydration over time. Feed your skin the moisture it needs while also helping to smooth away the lines and wrinkles caused by stress. Let your face be open, smooth, and glowing through careful hydration throughout the day. Your skin need a boost in the afternoon? Give it one by smoothing on a bit of extra moisture as you take a brain break to rest, rehydrate and destress.
Crystal Love Triangle
Want more love in your life? Arrange some in your home with a beautiful love triangle. This crystal enhances the love that is already in your home and channels the possibilities of the future through good faith and the natural wonders of the earth. The perfect gift for someone who has everything or the perfect gift for yourself when you're feeling a bit alone in the world. Remind yourself how much you love yourself with a beautiful crystal love triangle.
Amethyst and Magnesium Bath Soak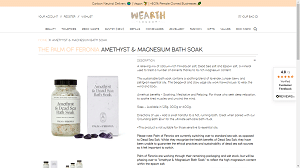 Soak your cares away – and help balance your body's natural minerals – with a healthy bath soak. Enjoy the rich warmth of an amethyst and magnesium bath soak at the end of a busy day and you can feel your spirit and your mind relax and recover. Give yourself the gift of relaxation and replenishment at the end of the day and you can start every new day in the right frame of mind to go out and take on the world.
Essential Oils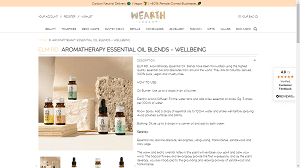 The power of essential oils is well-known among the health and beauty industry. Open your sinuses and your mind through the power of scents in a rich collection of essential oils in an aromatherapy blend. Relax into the scent of eucalyptus. Soothe away troubles with the richness of lavender. Invigorate your energy with hints of peppermint. Scent is among one of our strongest senses, and essential oils help your life in so many ways through the power of smell.
Cork yoga mat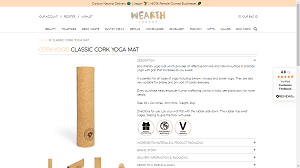 Yoga is the perfect way to stretch your body, build core strength, and release the endorphins of exercise. But why do yoga on a combination of plastic and rubber when you can use a healthier, more earth-friendly, cork yoga mat? A cork mat makes an excellent gift for the fitness enthusiast in your life, or it is an excellent way to treat yourself to something new to bring your yoga routines up to the next level in your own busy life.
Make your own lip balm kit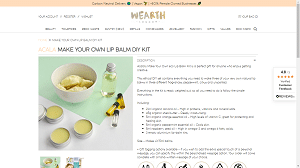 Your lips are some of the most fragile skin on your body. Protect your lips with a healthy lip balm, but have a bit of fun as you make your own lip balm with the combination of moisture and scent that feels just right for you. Lip balm is essential in the cooler months of the year to protect lips from damaging wind and cold. Make your own lip balm or give a friend the gift of creativity and you can enjoy protection from the elements all year long.
Menstrual cup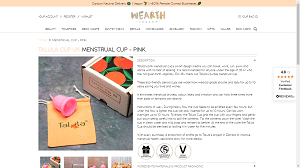 A menstrual cup is a must have for many health and earth-conscious women. A menstrual cup replaces the need for tampons or bulky pads through a simple, effective design. Easy to place and remove, a menstrual cup allows for less waste, more comfort, and an easier and less expensive solution to menstruation for women who are ready to embrace a healthy change.
Moon balance super foods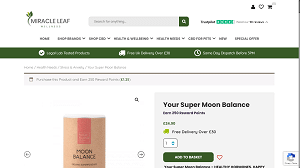 Some foods just do more. Super foods are the food items that have the richest, densest combination of nutrients the body needs for maximum health and wellness. A superfood mix takes these healthy foods and combines them into a collection that is easy to snack on and enjoy throughout the day or easy to include in mealtime planning. Look for your favorite food items in the super food mixes and you'll be able to enjoy the benefits of healthy eating any time.
Bath bomb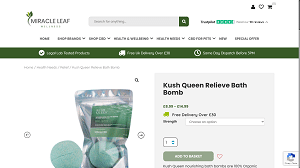 Soak your cares away at the end of the day. If your bath bomb also happens to have some extra natural ingredients like hemp products that add extra relaxation and relief, you can expect to feel that much more rested after a long soak in the tub. Embrace the fun of a bath bomb as you prepare a hot soaking bath. Then settle in with warm water and relaxation as you soak away the cares of a long and stressful day.
Omega 3 Gummies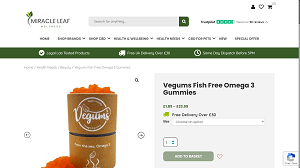 Are you getting enough of the minerals and nutrients your body needs? Omega 3 is an essential mineral that your body needs for optimum brain and skin health. But if you're not eating enough of the right type of fish or vegetables, you're likely not getting the optimum amount. Fortunately, you can boost your Omega 3 by taking a quick and easy supplement every morning on the way out the door by chewing up an Omega 3 gummy. It's quick nutrition on the go. Easy.
Calm pillow spray
Enjoy some peace at the end of the day with a calming pillow spray. Spray your pillow just before bed and as you nestle into your pillow and relax, the soothing scent envelops you as you drift away. Spritz a bit of calming spray on your pillow after a hard day or perhaps just make a bit of calming spray an important part of your everyday routines. Use aromatherapy to help you relax and sleep well every night of the week.
Protein powder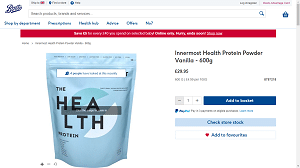 We could all use a bit more protein in our lives to help build healthy muscles. Protein gives us long-lasting energy and builds muscle mass, which is what we need to stay strong and healthy as we age. Protein powder is an easy supplement to add to your meals to boost your energy, give your body a long-lasting energy source, and make your muscles stronger and ready for action for years to come. It's simply a bonus if your protein powder also happens to taste great and makes a delicious snack.
Deep sleep pillows spray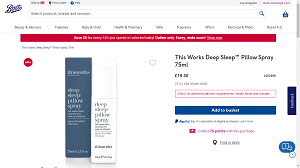 Have a hard time falling asleep or perhaps staying asleep? You can resolve your sleep troubles in a tiny way with a simple spritz on your pillow before bedtime. A deep sleep pillow spray lets you envelop yourself in a rich world of relaxing scent as you close your eyes at night and help block out the world beyond the relaxing oasis you've created for yourself. Spray your pillow every night, breathe deeply, and enjoy the type of deep, restorative sleep your body needs.
Personal massager
Physical and mental health cannot be complete without a bit of sexual health. A personal massager helps women relax and release tremendous amounts of tension through the power of orgasm. A personal massager is small and discreet, perfect to tuck away at home for private use. Easy to use alone or with a partner, keep yourself relaxed and in a great state of sexual health regardless of your location or relationship status.
CBD oil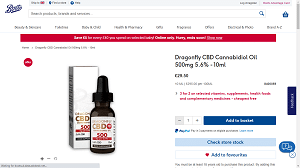 There are many who swear by the soothing powers of CBD oil. CBD oils offers the soothing parts of cannabis in a safe at-home fashion that is easy to use and legal. CBD oil helps you to relax and can relieve anxiety. It helps many people feel balanced and calm throughout the day and helps to relieve some tension and even nausea for many as they go through the more stressful parts of their typical day. Easy to keep on hand, CBD oil is a nice way to add a bit of natural soothing to your day.
Fitbit Charge 4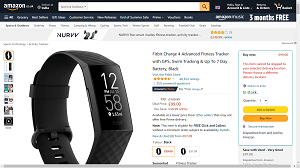 Want to keep track of your health? A Fitbit Charge 4 makes it easy to track how you're moving throughout the day, how much you've rested, and how well you've slept at night. Use a Fitbit to keep track of your pulse, your blood pressure and so much more on a daily basis and you'll know that you're doing your best to stay accountable for your health and improve everything you can during your day-to-day activities.
Hydroflask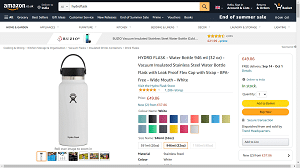 Always on the go and want your water bottle to be as stylish and sleek as you are? A Hydroflask bottle is one of the most popular styles of water bottle for good reason. It's sturdy design makes it simple to carry around on a daily basis where it might get kicked around in a backpack of yoga bag. Keep water cool or hot tea warm while you're on the way to work or fitness class every day and enjoy the benefits of hydration that keep us going all day and all year long.
Daily water bottle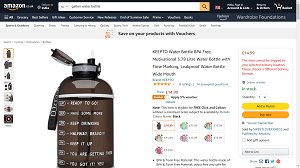 Drinking water is one of the best things you can do for your body. Invest in a high-quality water bottle and drink water constantly throughout the day. A bottle that is easy to carry and easy to drink from makes it simple to be sure you get enough hydration every day. Keep track of how much water you've had through the markings on the bottle and you'll end each day with confidence that you allowed your body to fully hydrate and replenish itself through the power of fresh water.
Acupressure mat and pillow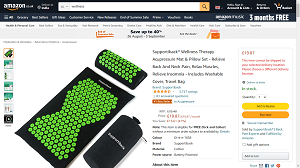 Release stress and tension through the art of acupressure. Don't have time to visit a specialist? You can still enjoy the benefits of acupressure through a well-designed mat and pillow. Enjoy pressure on the points in your body where you carry the most stress and need the most relaxing focus. Let the acupressure mat do its work to release the tension in your body and help you relax at the end of a busy day or a busy week.
You only get one body, so you need to protect it and improve it as much as possible. Take care of your inner and outer health with the latest wellness products on the market. Not only will you feel great, but you'll look great, too.
Ready to get started on your wellness journey as quickly as possible? We can help you track your shipments right to your door. Now you don't have to wait weeks without an update, and you'll be able to skip the long wait and get right into wellness. Click here to learn more.