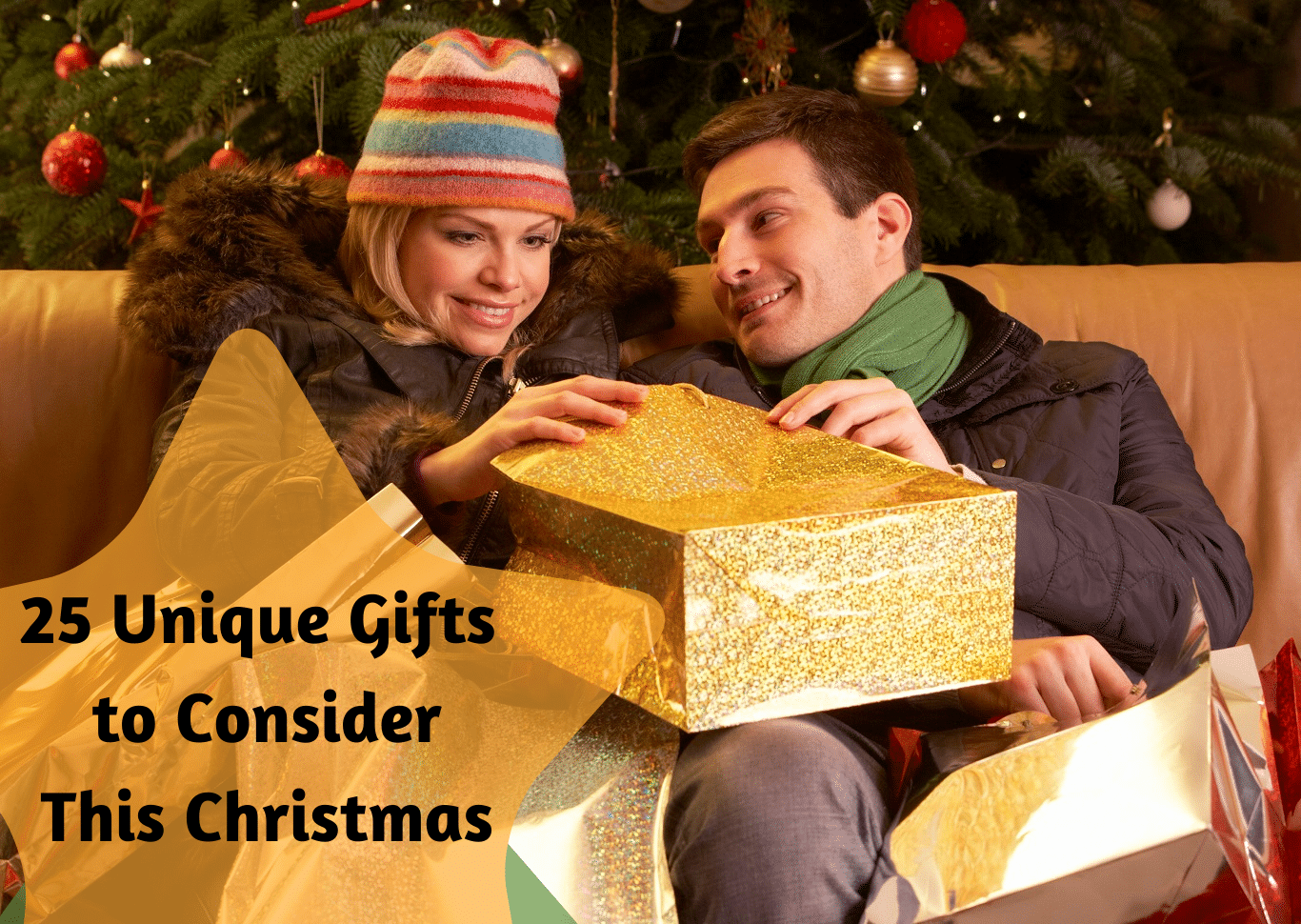 25 Unique Gifts to Consider This Christmas
Nobody wants to feel like they are stuck giving the same gift over and over again. Christmas is a time for fun and family and friends, and you want to show the people you love how much you care. It's hard to find the right gift for everyone, but buying a gift card is too impersonal. Gift giving can be challenging.
Fortunately, with so much available online and so many world cultures at our digital fingertips, we can find any number of brilliant, unique gifts for the people in our lives.
You don't have to deal with crowded stores or long lines. You can shop from home, confident that you are getting something different and fun for everyone on your list this year. Had enough of the typical gifts? Why not try on something new?
Adventure Gifts
Have a loved one who loves an adventure? Here are some perfectly unique gifts for the traveler in your life.
Concert tickets

If giving experiences is your goal, why not give the ultimate experience and gift concert tickets? Buy tickets for a favorite artist or a festival and you can count on a great reaction Christmas morning.
GPS locator

Every adventurer should have a GPS locator, especially if they travel down remote roads or hike long distances. They also wrap up nicely to become the perfect gift.
Inflatable kayak
Know someone who loves to be active but lives in a small space? An inflatable kayak is a great gift for someone who would love to be on the water, living life, but can't afford to store something larger. Inflatable kayaks travel in small vehicles as well.
Hand crank lantern

A great gift for a traveler or any family really. A hand crank lantern doesn't require batteries or charging, making it perfect for the times your loved one is off the grid or simply in a power outage.
Camp chair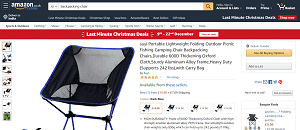 A true backpacker know that great gear weighs as little as possible. That's why so many go without chairs or seats on the trail. Fortunately you can help get them off the ground with an ultra-lightweight backpacking chair.
Comfort Items
Nobody can turn down a bit of comfort – especially when it's warm and cozy in a cold part of the year.
Two piece tea set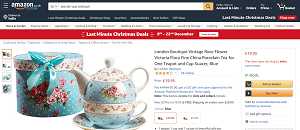 For the tea drinker in your life, gift a small tea set – the pot to keep tea warm and the cup to drink it from, all in one set. You can find a pretty set, a sophisticated set, a clever set or just about any type of tea set you'd like to find these days.
Ugg slides
They are a hot gift this year! Ugg slides are the real deal – a way to keep your feet nice and warm, but also easy to put on and wear with any outfit. Best of all, Ugg slides have a strap in the back to keep them on your feet so you can walk easily without shuffling.
Electric throw blanket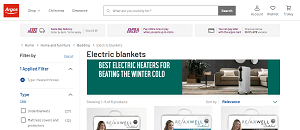 A warm blanket on a cold day is just the thing when you're feeling like staying inside. Want to make the blanket even better? You should opt for a heated blanket. Plug it in, turn it on, and warm, comfortable heat is right there day or night.
Essential oil diffuser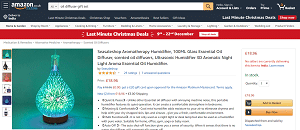 Love the smells of the season? Enjoy the power of a calming scent? Essential oils can enrich your life in many ways, and if you know someone who loves the power of scent, gift them a beautiful new diffuser this holiday season.
Weighted blanket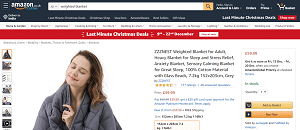 Weighted blankets have become popular gifts for many reasons. The soothing sensation of being tucked in at night can last all night long with a weighted blanket. It's like your bed is tucking you in and hugging you close all night long.
Gifts to Organize
We all know that January is when we really start cleaning out closets and digging through our clutter to try and organize our life. Why not get started just a bit earlier by gifting some great organizational items?
Label maker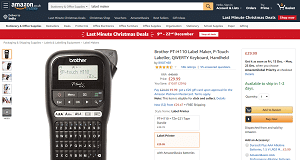 Who doesn't love a bit of technology? Especially when the technology is unique and actually useful? A label maker doesn't have to be expensive to be useful, and you will suddenly find so many different things to label in your home, your office, your closet, your car, your storage unit, and everywhere you turn.
Lazy Susan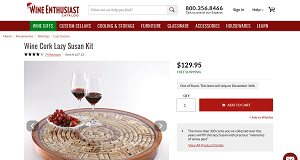 Want to help someone make the most of their space? You can do exactly that with a large lazy Susan. These turntables can be purchased in beautiful finishes to be useful at the table or on the counter. They can also be purchased in just about any size to help maximize tight corners in cabinets or pantries.
Wine rack
The idea is not unique, but the designs and clever features are only as limited as you choose to make them. Wine racks are great for holding our favorite gifts, and a countertop, fridge top or freestanding wine rack makes a beautiful gift.
Cable bites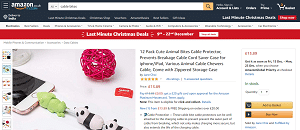 Looking for clever stocking stuffers? Cable bites are small critters who slide over your charging cables to help keep them stiff at the plug. The idea is that holding the connecting ends stiff will help prevent cords breaking or fraying.
Handheld vacuum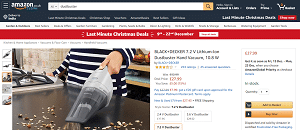 Nobody wants to pull out the big vacuum for a few crumbs. You don't have to if you give someone a clever handheld vacuum instead. Gather crumbs and other small items with a simple sweep and leave the big vacuum tucked away for deep cleans.
Sports Gifts
There are a lot of sports fans out there and lots of gifts for the home team. But if you want to get your sports fan friend something new this year, consider something a bit more unique than a new ball cap.
Stadium chair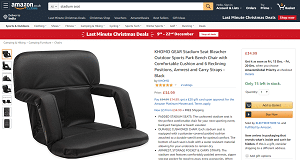 Know a parent or grandparent always on the go to watch the kid's big game? If so they might be sitting on a cold, uncomfortable bleacher. If that's the case, gift them the gift of comfort with high end stadium seating. You can easily sit all day, and many parents often do.
Boxing bell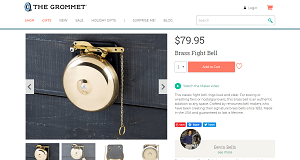 If you have a friend who enjoys a cleverly unique gift, a boxing bell can make a great one. Ring the bell and call the family down for dinner. Ring the bell and get everyone's attention. Ring the bell just to amuse yourself. It's perfect for the boxing enthusiast.
Running shoe lights
Like to walk or run at night and want to see where you're going? Try on some running shoe lights. They clip to your shoes so you can jog or walk after dark and not worry about where you're stepping or what bumps might be coming in the sidewalk.
Home plate doormat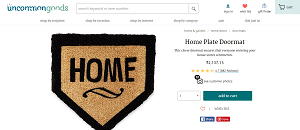 For the baseball fan in your life, enjoy stepping onto home plate every time you walk in your door. The home plate doormat looks just home plate, but is designed to welcome your loved one and their guests home.
Mounted ski resort maps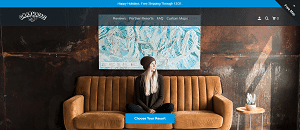 A pretty gift for a winter explorer, mounted ski maps are beautiful to hang on the wall and more than a bit functional as well as you plan trips or document the places you've been. Just be sure to buy a map that matches a loved destination!
Cooking Gear
There are a lot of chefs and bakers out there, so a gift of kitchenware is sure to please the cooking experts in your life.
Recipe card box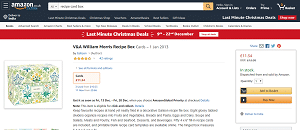 Sure we have a lot of digital recipes these days, but there is just something to be said for having classic recipes in writing as well. Your grandmother's handwritten recipes can be lovingly filed away in a recipe box for years to come.
Joined cookie cutter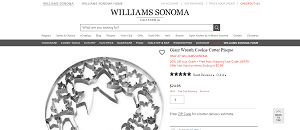 Want to make cookies as efficiently as possible? You can using a large joined cookie cutter. Press the cutter down and it makes a large assortment of cookies in a single moment – perfect for Christmas baking.
Christmas cookie stamp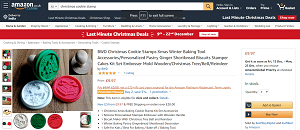 Want to make cookies with a bit more flare and polish? You can do exactly that with the Christmas cookie stamp. Make beautiful sugar cookies and decorate them with your stamp before baking. Voilà! Beautiful cookies for years to come.
Dutch oven

Enamelware is beautiful and functional. A heavy enameled Dutch oven can be expensive, but it is a beautiful way to prepare food on a cold, wintery day.
Cheeseboard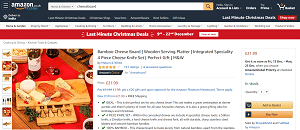 Know someone who loves to host gatherings or just enjoy the finer things in life, or at least in the kitchen? Now they can lay out a beautiful spread by simply taking advantage of a pretty cheeseboard and accessories.
The best part of the holidays is watching others open your gifts on Christmas morning. Why not enjoy the moment just a bit more knowing that you found the perfect gift? Best of all, you can wrap your gift confident that it's a gift that nobody else even considered.