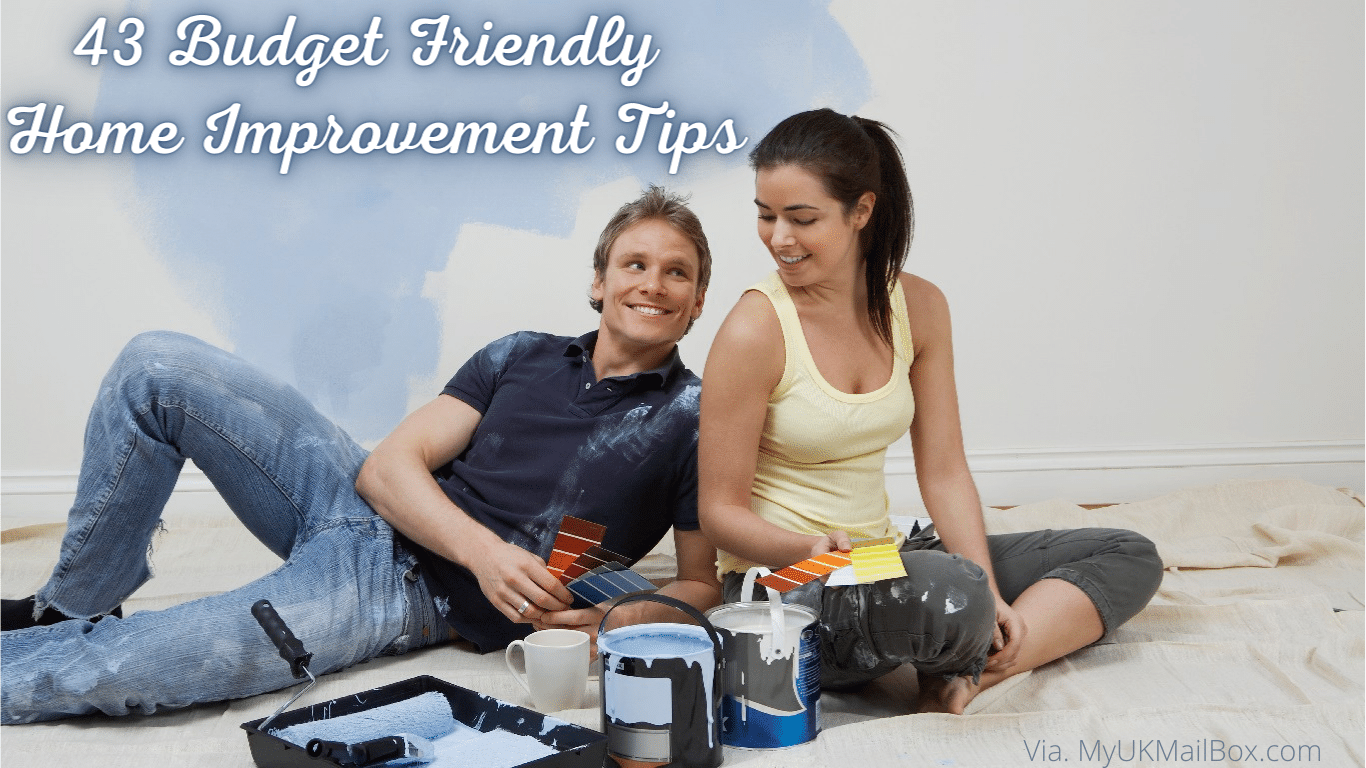 43 Budget Friendly Home Improvement Tips
It's only natural to want to be surrounded by beauty.
How you define beauty in your own home is a matter of personal interpretation, of course, but often things in our home become outdated.
Drab.
Dull.
Or even barely functional.
When that happens, your home ceases to be a place of rest and beauty, and instead one filled with stressful, never-ended maintenance tasks.
It's not calming to look at outdated fixtures.
It's not peaceful to look at ugly walls or messy cabinets.
Fortunately, you can resolve this without ripping your home down to the studs and rebuilding.
All you need are some budget-friendly home updates.
Here are some great ways to get started.
1. Peel and stick tiles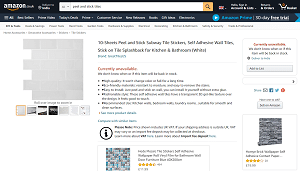 Update your kitchen or bathroom by adding new tiles.
Peel and stick tiles are lightweight and coated with a strong adhesive that can stick to just about anything.
Put them over old tiles or directly over drywall to dress up your spaces.
2. Peel and stick wallpaper
Want to add some color and texture to a space.
But not wind up with a permanent change you might have to undo later?
Peel and stick wallpaper adds beauty and run to a accent wall or small space.
Does not require paste, mess or large expenses.
3. Clear containers for the vanity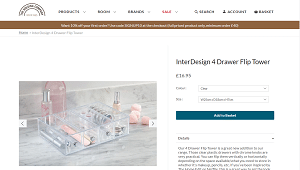 Organization, especially in your bathroom can have huge benefits for your peace of mind.
Use clear containers to organize your bathroom supplies and make up.
Being transparent, this will allow you to see what you need, but also find everything you have a good home.
4. Containers for the pantry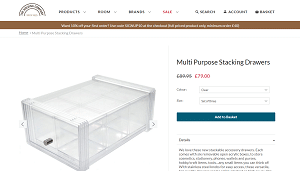 The pantry is a space in our home we need organized, but can't get it to stay that way.
Organize your pantry using containers like baskets or bins.
Group similar items together to maximize your space and function.
5. Stick-on labels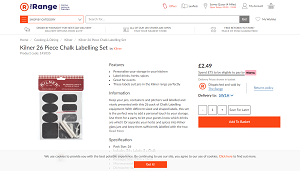 Now that you have everything organized, it's time to label them!
Peel and stick labels are just nice stickers that let you write down what's in the container with a marker or perhaps a piece of chalk to dress it up a bit.
6. White grout
It's amazing what new grout can do for a bathroom or shower.
Old, dingy grout can simply be covered with fresh grout, and it's easier than you think.
Fresh white grout can be smoothed over existing grout and make your shower look brand new.
7. Floating vinyl flooring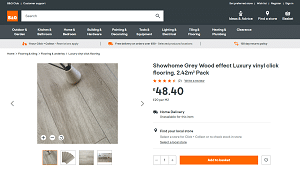 Have ugly tile or want to get rid of the carpets in your home without going through the expense of installing hardwood?
Floating vinyl flooring can be installed directly over old tiles or straight onto the subfloor after you remove icky old carpet.
All you need is a knife to cut it.
8. Curtains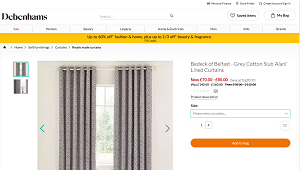 Curtains are like jewelry in a room. They add color and texture to a space and are the ultimate accessory.
If your home doesn't have curtains, why not add some?
Go neutral or go bold but enjoy the effect it has on your space.
9. Curtain rod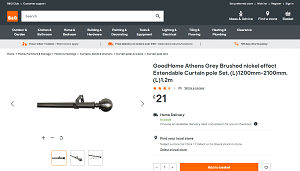 Those new curtains will need a good curtain rod, of course.
You can buy any old curtain rod, or you can spend a bit more and get one that really looks great in your space.
Curtain rods do more than just hold curtains. They are an accessory in and of themselves.
10. Throw pillowcovers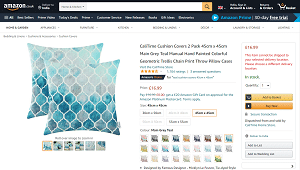 You might already have pillows on your couch or bed that you are tired of looking at.
If your pillows aren't doing it for you anymore, just pull out the insert or the stuffing and put it into new throw pillow covers.
Buying just the covers is much cheaper than buying the full pillow in most cases, and they ship easily also.
11. Blankets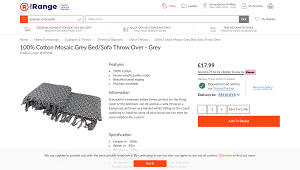 A good throw blanket is relaxing and also pretty in a space.
Find throw blankets for your sofa, your bed and your accent seating.
Then you'll always have one handy for relaxing when you are ready to bundle up and read a book or watch a show.
12. Plastic drawer system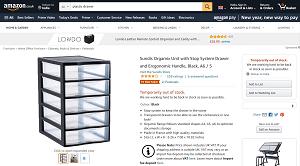 What do your drawers look like?
If they are a hot mess of clutter, you can benefit tremendously by clearing them out.
Buy a plastic drawer system and you can find a space for everything in the drawer and keep it organized by task or function.
13. Bathroom taps
Bathroom taps are easier to replace than you might think.
It's really just a matter of unscrewing one set of hoses and screwing them back into a new tap.
Update your bathrooms quickly and easily with new faucets in a matter of hours.
14. Kitchen tap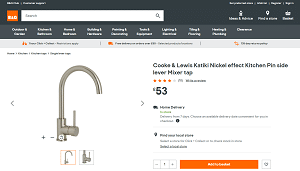 Make a big change in your kitchen with a new kitchen tap.
One of the central elements in the kitchen that stands out to the eye, a pretty new kitchen tap will update the look of the space and add more function to your space as well.
15. Showerhead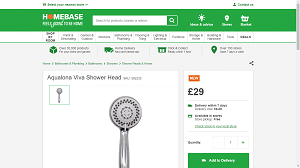 Love a good rain shower?
Why not buy your own? Showerheads are easy to replace and update and they aren't very expensive.
Just unscrew the old shower head and screw the new one right back on in its place. Quick, easy, and a big improvement for cleanliness.
16. Throw rugs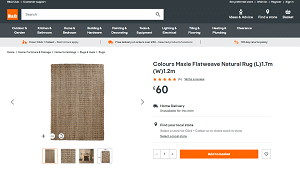 You might have carpet in your space, but you can still appreciate a good throw rug.
Add a rug to your space to centralize your living room or add some color to the bedroom.
Throw rugs warm up your floor with texture and color, even if you opt for neutrals.
17. Outdoor rugs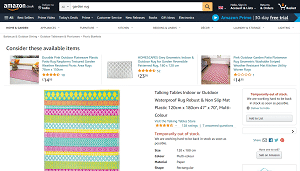 Outdoor rugs have the same appeal as the indoor variety.
Grab an outdoor rug and you will have a more comfortable outdoor space for walking on the patio or strolling out barefoot into the garden on a pretty day.
18. New patio set
Speaking of your garden, wouldn't you enjoy it more with a new patio set?
You can order a new patio set online and have it delivered right to your home.
Then, just settle back in the garden and enjoy the nice days as we have them.
19. Deck tiles
If you'd like a wooden look on a patio or porch, you can install deck tiles directly over the concrete or old cracked bricks.
No need to rip out the old patio, just install the interlocking deck tiles right over the space to give it a fresh new look.
20. Sofa cover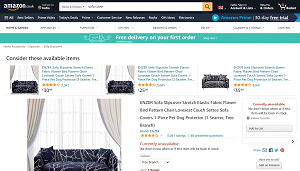 If you have an older sofa that has seen better days, or perhaps you have a newer sofa and you'd like to protect it with a pop of new color in your space, you can install an elastic sofa cover.
You'll introduce some new color and texture to the space and you can update your space at any time, easily.
21. Sideboard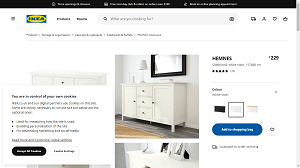 Is storage a problem in your home?
You can bring in more quickly and easily through a sideboard.
A pretty piece in the dining room, entry way, kitchen or living room, you will have new cabinets for storage and a pretty piece of furniture to dress up a space.
22. Fruit bowl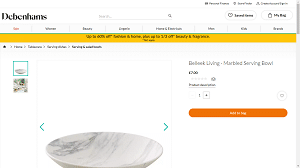 Keep your healthy snacks on full display in your home.
Buy a pretty fruit bowl and use it to corral the apples, oranges, grapes and bananas your family should be enjoying for snacks in a pretty and central location that is hard to overlook.
23. Filing system
Keep track of all of your important papers through a filing system.
A small filing cabinet can make it easy to keep the papers that you need on hand.
Along with that it will also tuck them away in a way that just makes sense.
24. Light and electrical plates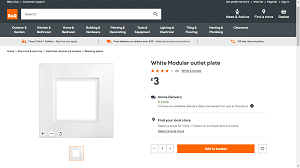 If you have broken or missing electrical plates, you can fix that problem very quickly.
One or two small screws let you swap out the ugly electrical plates for new ones in your space.
That too without even touching any electrical components.
25. Doorknobs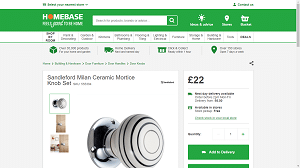 Two screws is all it takes to swap out your doorknobs as well.
If you have old, builder-grade door knobs, update them easily by simply removing the old knows and installing new ones.
It's faster and easier than you might think and makes a big difference in your home.
26. Patio lights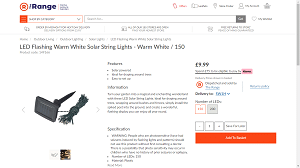 Love to sit outside as the evening comes to a close? Patio lights will let you enjoy your garden spaces for longer amounts of time in the evening and even at night.
Solar lights require nothing from you other than placement. When the sun goes down, the little lights come to life adding ambiance to your space.
27. Planters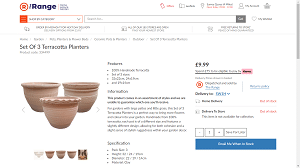 Make your patio pretty with your own collection of planters.
You don't need a big garden to enjoy growing things, so buy some attractive planters and then bring them to life with new plants and flowers to enjoy when sitting in your own space.
28. New bedding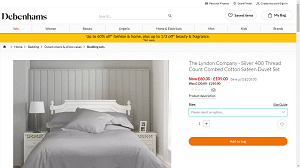 Make your bedroom feel fresh and new again with new bedding.
A new comforter or duvet set can freshen up your space and make it feel like new without straining your budget or your creativity.
It's an easy update to make.
29. Lamps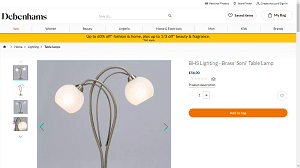 It's amazing what light can do to a space. Bring your space to life with bold lights or soft mood lighting by simply adding new lamps in the living room or the bedroom.
Not only is the light powerful in a space, but the décor of the lamp itself is meaningful in a space.
30. Wall décor
If you have bare walls in your space, you're missing an opportunity to take it up a notch and improve the beauty of your home.
Bare walls look blank and empty.
Add wall décor like pictures, artwork or other designs to dress things up a bit.
31. Cup holder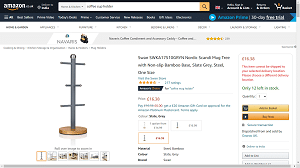 Have a cabinet cluttered with coffee mugs and other cups? You can organize them quickly and easily with a cup holder.
Simply slide the mugs onto the tree and you'll have your mugs at hand in a new, organized way, and an entire cabinet back for new things.
32. Cupboard organizer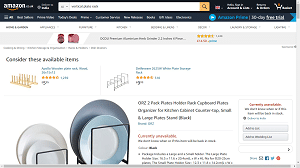 Keep your plates, bowls and other items in your cupboard organized and take advantage of all the space you have.
Cupboard organizers let you use your space more wisely and help you organize up instead of just across, really maximizing efficiency.
33. Shoe rack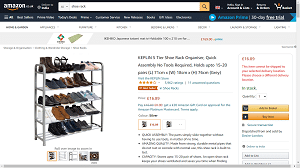 Your closet can likely use a bit of love, especially if you have shoes in a pile or shoved under racks of clothing.
Give your shoes a specific home using a shoe rack. You'll have them in front of you, easy to access and organize and simple to put away again at the end of the day.
34. Turn plates
Keep things functional with turn plates.
A lazy Susan in your pantry, cabinet or bathroom will make it easy to find what you need and simple to grab and then put items away again.
A turn plate makes it easy to see everything in a space without having to pull out things in the front to see what's in the back.
35. Bookshelf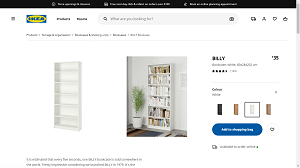 A good bookshelf can go a long way in organization and beauty in a space.
Put your books in a new home and add some decorative elements to really enhance the space.
Once things like books and magazines have a specific home, you'll notice it's much easier to keep a space clean and organized.
36. File holders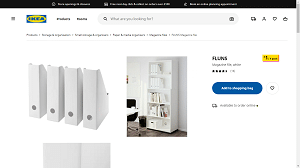 Your new bookcase can also help you organize random files, papers, instruction manuals, and more in easy file or magazine holders.
Simply label the container with what's inside and slide it onto the shelf.
Easy.
37. Pegboard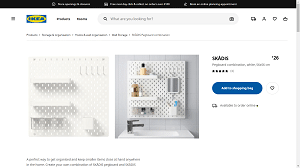 Have a bathroom or kitchen that needs updating?
Want to find a way to use vertical storage in your closet, garage or kitchen?
Pegboard makes that possible and it's easy to install when you buy it as a complete set.
38. Plaster patch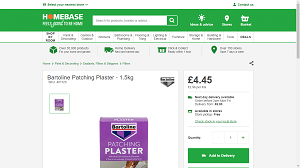 If you're thinking about painting your walls to brighten up your space, don't skip the prep work.
Holes and cracks in your plaster can easily be repaired using a plaster patch.
Fix the gaps and blemishes before you add that new layer of paint. A good repair job will be seamless under the new color and look as good as new.
39. Cabinet knobs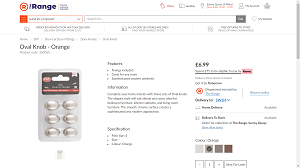 You can update your cabinets quickly and easily by simply replacing or adding new cabinet knobs.
Update the metal you're using in the kitchen with new knobs to match the new faucet, or simply add an updated version of drawer pulls and knobs to bring a space new life.
40. Light fixtures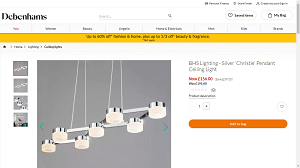 Don't be intimidated by light fixtures.
They are easier to install than you might think, and they come with instructions as well.
Update your light fixtures to remove the outdated lights with something more attractive and stylish in your space.
41. Closet organizer system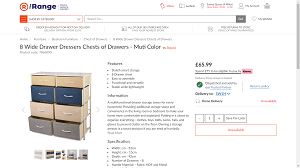 You can organize your entire closet in new and attractive ways using a closet system organizer.
Add new shelves and drawers to your space to keep things clean and organized in your closet and you may find more storage than you ever thought possible.
42. Candles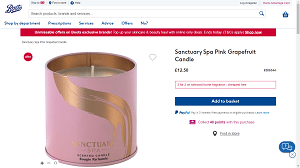 Candles not only look pretty in a space, but they can add lovely scents to your home as well.
Spa candles can be the finishing touch on a newly decorated space.
Add that last touch of home with a scented candle to bring the whole space together.
43. Donation bin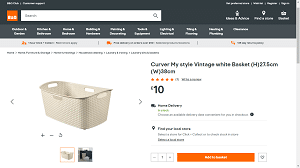 The final thing everyone needs in their home is a donation bin.
Stick it in the bottom of a closet and as you come across clothing that doesn't fit any more or an item that you don't like or need, toss it in the bin.
Then, when the bin is full, put the items in a bag and donate them to someone who can put those items to use.
Your home is your castle. Your reprieve. Your place of peace. If you are coming home to an outdated, stressful place, spend a bit of time and money updating it. It's not hard to update most fixtures in your home, and you don't need thousands to make it happen. Start with some small improvements and you'll enjoy the difference it makes almost immediately.