43 Essentials to Make Quarantining Easier
It's a stressful time.
Vacations are canceled or postponed.
Office buildings are almost empty.
Families stay together at home, waiting for good news.
Masks are required. Indoor spaces are limited. Fear and worry are high.
A global pandemic has most of the world on edge. Watching the news, monitoring hospitalizations and trying to keep the worst from happening to them or someone they love.
Staying tucked away at home, away from sources of possible contagion is more than just a necessary measure now. It has essentially become a way of life, at least for now, while the world waits for improved treatment measures and breakthroughs with vaccines.
While staying in quarantine is necessary after exposure, and simply a good idea to avoid possible contamination, it doesn't have to feel like a prison sentence.
There are ways to make quarantine feel more comfortable – like a retreat rather than a jail cell. And if you are going to be home for weeks or months yet avoiding outbreaks, don't you want to quarantine comfortably?
Electronics
Our world is now online, and that means having a good selection of electronics to make work and entertainment more reliable and more enjoyable.
Bluetooth headphones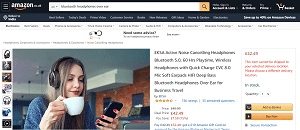 If you're going to listen to meetings and watch streaming everything, why be tethered to a computer or TV? Bluetooth headphones let you stroll around the house as needed without ever really walking away from the important things.
Smart TV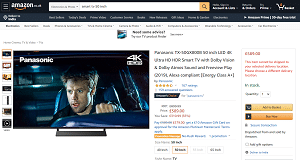 Streaming services have made quarantines and social distancing much easier for most of us. Being able to simply call up a show from your sofa without extra logins or cables is nice. A Smart TV has all of the most popular services built in, so all you have to do is sign in once, click and watch.
TV Mount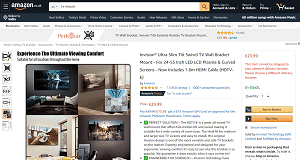 You can put your new Smart TV on a table or TV stand, but you'll make a lot more space and keep your home streamlined if you just mount it to the wall. Of course, you can also buy a swivel TV mount so that you can aim it directly at you on the sofa, in bed or at the breakfast table.
Nintendo Switch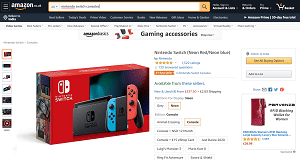 A Nintendo Switch has entertainment for the whole family. The Switch allows you to play as a single person on a handheld console, or you can plug the Switch in to the larger TV and use it as a traditional console instead. It's versatile and allows for different types of new and traditional video game entertainment.
Extra Switch controllers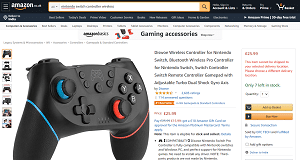 The controllers that come with a Nintendo Switch are very small to make it easy to use a handheld device. But you can buy additional Switch controllers that fit adults hands more easily and better mimic traditional controllers you may be used to. You can also buy extra Switch controllers to add players to a game – up to four different players can join.
Long charging cords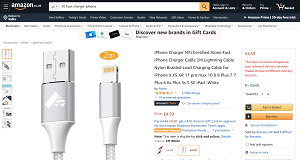 Sometimes it is the small things that make life just a bit easier when you're stuck inside. An extra long charging cord is one of those tiny things that makes a big difference. A ten foot charging cord for your iPhone lets you sit normally on the sofa or roll over to your other side in bed without ever having to unplug your phone.
iPad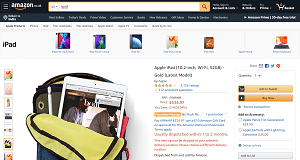 You have a phone and possibly a laptop, but an iPad helps cover a few of the areas in between. An iPad can be held more easily as an eReader if you use the Kindle app. It can be propped up easily as a small TV for streaming shows in the car for children or in any room of the house. It can be used for recipes in the kitchen and takes up less space than a laptop and is more portable.
Laptop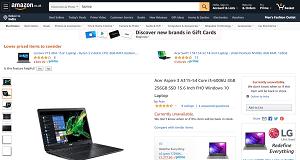 If you have been struggling to get work done and to log into meetings with your old computer, a new laptop might be ideal for making this quarantine easier. You will have easy and instant connection, a built in camera and the ability to move your workstation anywhere you'd like to break up the time you work at home a bit.
Laptop tray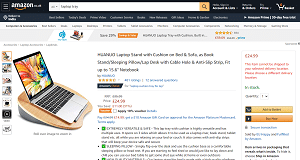 Want to relax with that new laptop? Sure you can put it on a pillow in your lap, but that can lead to overheating and doesn't give you much of a stable surface for your work. Instead buy a specific laptop tray and you can set up a full mobile workstation where you are most comfortable – lounging on the bed or sofa.
Desk chair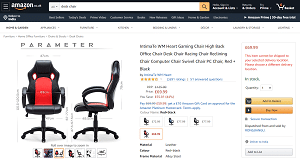 Working from home means doing a lot of sitting at your desk. While you might be able to break it up by sitting on the sofa or even reclining in bed, you are going to spend plenty of time in your desk chair. Keep it comfortable by updating your desk chair to one that is more comfortable and ergonomic.
Home Goods
If you're burrowed in at home, don't you want to be comfortable? Think of this as a time to improve your comfort at home. Turn your bedroom and living room into a retreat.
Cotton sheets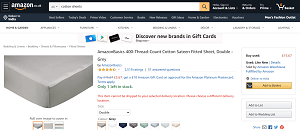 100% cotton sheets are crisp and cool at the end of a long day. They help you stay cool and comfortable while you sleep and can make you bed feel more welcoming for naps, late bedtimes and long, lazy mornings on the computer.
Scented candles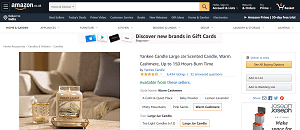 There is absolutely a science to scent and when things smell nice it makes us feel more relaxed and comfortable. Scented candles can add a layer of comforting scent to your home and the flames can make it feel just a bit calmer in a complicated time.
New duvet set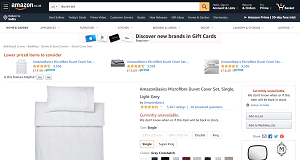 Need a bedroom refresh to make your room feel just a bit more luxurious and comfortable? A new duvet set can do the trick – just tuck your old comforter inside the duvet or buy a duvet filler of the correct weight for your needs and you have a new space instantly that can easily be washed.
Body pillow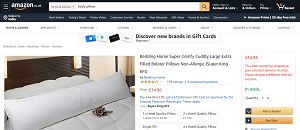 There is nothing like snuggling up into a nest of pillows to make you feel comfortable and relaxed. A body pillow gives you plenty to snuggle with, especially for side sleepers who are more comfortable with support for their knees and back.
Plush throw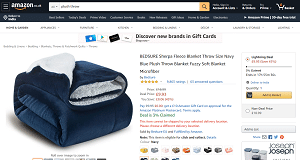 A pretty throw can brighten up a room. It can also be a comfort item when meetings are running long and you just want to feel relaxed and comfortable. Grab the plush throw off the end of the bed or back of the couch, wrap up and surround yourself with comfort for a little while at least.
New mattress
You spend a lot of time on your mattress. Don't you want one that is comfortable? If your mattress feels like less than the best, you can replace it without spending thousands. There are many very comfortable bed-in-a-box options available online. Simply purchase a new mattress, unbox, let the mattress fluff for a couple of days and you're all set!
Humidifier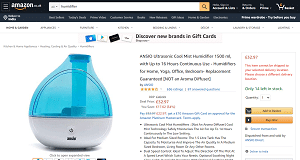 For many, summer means arid conditions. The house is dry. There is dust everywhere and you want to breathe more easily. A humidifierputs moisture back into the air along with some therapeutic scents and oils as a type of vapor. Enjoy the humidity with or without the vapor, but you'll appreciate the difference it makes at night especially.
White noise machine
Want to sleep better? Surround yourself with comfortable noises that block out of the random noises that might startle you awake. A white noise machine creates a comfortable background noise to block appliances turning on and off, car alarms outside,and traffic driving by.
Armchair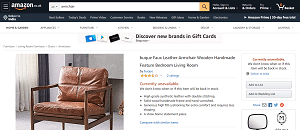 One way to make quarantining easier is to have different spots within your home as options for different tasks. Adding a comfortable armchair to your bedroom gives you a retreat to read your book, listen to your podcast or simply contemplate the state of the world.
Reading lamp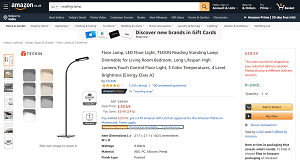 If you're going to be reading in your bed or in your new armchair, you need plenty of good light. Some lamps offer just a bit of a dim glow, but for reading, you need more direct light options. A good reading lamp will help prevent eye strain and give your space a warm glow in the evenings.
Sliding side table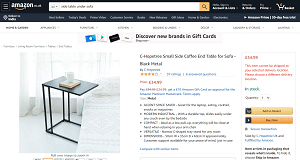 Want to have more options on how you use your laptop in the living room and the bedroom? A sliding side table moves from one spot to another and lets you set up your workspace in a moveable spot that literally slides under the chair or the sofa or bed to bring your technology to the right level at the right time. A sliding side table is also great for cups of tea and the occasional snack.
Outdoors
Sometimes you just have to get out of the house. And with so many big vacations postponed, perhaps it is time to combine long walks with fresh air and travel and try camping – the perfect way to take your quarantine on the road.
Running shoes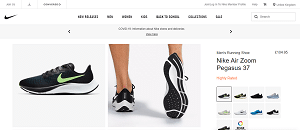 Want to get in shape, burn off some stress and feel productive in a given day? Go for a run! New running shoes will help protect your feet and possible leave you feeling a bit inspired to get out there and make some fitness progress.
Fitness tracker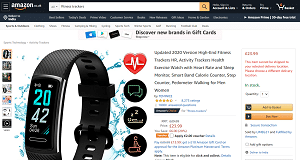 If you're going to be monitoring your health and trying to be more active despite being stationed at home all of the time, a fitness tracker will help you stay on top of your activity levels. A slim fitness tracker is easy to wear, easy to monitor and will help keep you on track.
Reflective vest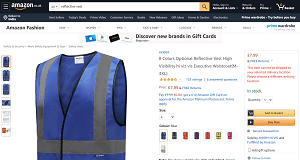 The coolest part of the day is when the sun isn't shining directly overhead. In fact, if you really want cooler air for running or walking, night or early morning is the best time to be out there. The downside is that running in the dark can be dangerous, especially near roadways. A reflective vest will help others spot you and keep you safe on the roadways.
Resistance bands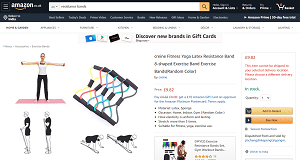 Many guys are closed, and even as they open you might not want to be in the same space with so many others. You can get a great workout at home without buying expensive machines if you buy yourself a set of resistance bands. Resistance bands help you stretch and test your muscles by simply offering resistance in simple exercises.
Hiking boots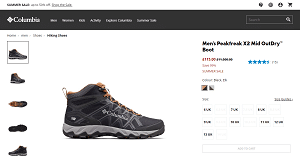 If running your neighborhood isn't enough outside adventure for you, consider a good hike. Spend the day walking up mountains, through forests or exploring deserts. There is something restorative about nature, and a good pair of hiking boots protects your feet and offers support for adventures. Just be sure to break them in first before heading out on a long hike.
Wool socks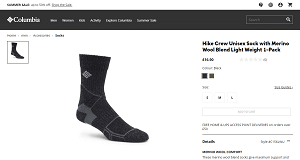 Experienced runners and hikers know that wool socks make hiking and running more comfortable for longer stretches of time. Wool wicks moisture away and keeps it away from feet. It is also thick enough to provide protection from blisters and hot spots while putting your feet to good use.
Hiking backpack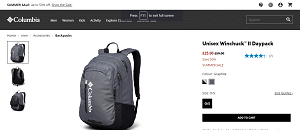 If you're heading out into the woods or fields, you need to bring some gear with you. Water bottles, maps, snacks and more all need to travel with you on a hike, and what better place to keep them than a comfortable hiking backpack?
Fanny pack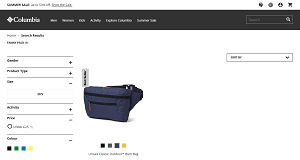 If a backpack feels like more than you want to carry on a short hike, but you still want to be sure you have your first aid kit and your phone, you might consider a fanny pack or bum bag. Carry the few essentials you need around your waist and you can avoid the sweaty back caused by a full backpack and enjoy your hike that much more.
Small tent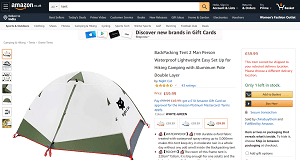 If you're going to go hiking, why not bring a tent along and try out some camping? Camping is the preferred vacation during this global pandemic because it allows families and individuals to take their social distancing and quarantine on the road. A small backpacking tent allows you to move into the backcountry, away from everyone else, to enjoy what nature has to offer.
Sleeping bag
Any camper will tell you that the tent and sleeping bag are the two most important pieces of gear. A good sleeping bag will keep you warm – or cool – when you're out enjoying nature overnight.
Air mattress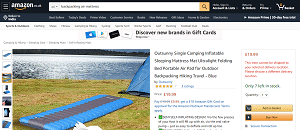 For those who like a bit of comfort when they camp, you don't have to sleep on the hard ground. You can easily bring along a blow-up air mattress to provide some much-needed comfort and even warmth at the end of a long hike.
Clothing
You want to be comfortable at home, but you also need to be presentable for online meetings and taking a walk around the neighborhood. Build a wardrobe based on comfortable style.
Soft joggers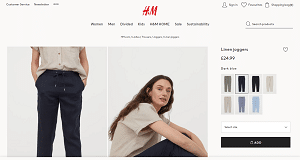 A pair of soft joggers are lighter than sweatpants so they feel more like pajama pants. Pull on some joggers and you look dressed, even if you feel like you just rolled right out of bed. Wear your joggers around the house, around the block, and on essential trips to and from grocery store and more.
Cotton t-shirts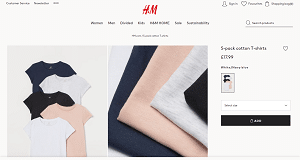 Cotton in one of the most comfortable materials to wear, and a soft cotton t-shirt makes it easy to relax and still look like you're pulled together enough for work meetings and errands as they occur. A lightweight cotton shirt can be an excellent laying piece as well as lounging item, which makes it excellent for quarantine.
Slippers
If you're shuffling around the house, you will want to keep your feet protected and comfortable. Lightweight slippers or house shoes let you move between surfaces and even into the garage or patio without having to pull on real shoes or socks for days at a time.
Lightweight sweatshirt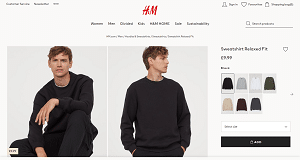 Need to throw on something to answer the door or be prepared for a pop-up meeting? A lightweight sweatshirt helps to cover a multitude of questionable wardrobe choices – or lack there of. It's loose, easy to wear and even easier to slip on over other things to pull yourself together quickly.
Tunic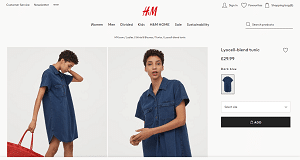 Many women have discovered that leggings and yoga pants are a comfortable way to get things done at home and during a quick trip to the store. While stretchy and comfortable, to take leggings on the road, you need a long top. Tunics make it easy to throw on a comfortable, loose top over your leggings when you need to be more presentable.
Yoga pants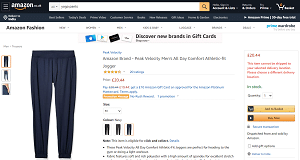 Stretchy but offering full coverage. Yoga pants are the best of both worlds for many of us. They move like we do, but are thick enough material that you don't have to worry about revealing more than you intended. Throw on some yoga pants and lounge about the house, run errands or even do some yoga!
Slides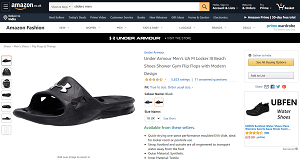 Easy to slip on and off, slidesmake the perfect shoe for quarantines. You can slip them on and off at the door without touching them, giving you protection on the streets but allowing you to keep your hands free of any germs they might have collected over the course of the day. Just keep a pair by the door for easy footwear.
Entertainment
We all seem to have time on our hands now that our commute is reduced to a trip from your couch to your dining room table. Why not find new ways to fill that time?
Books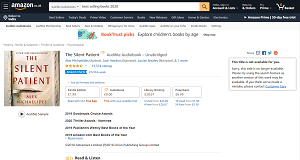 Reading books is a classic activity that will not only give your eyes a break from so many screens, but also help you keep your brain active. Read light fiction for relaxation or more complicated nonfiction to help learn new things and keep your learning avenues open. Either way, you can't go wrong with buying new books.
Video games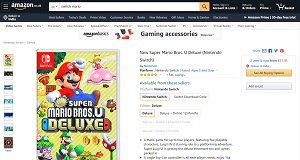 The workday has to end at some point, and when it does, you want to relax away from the computer. Video games provide opportunity to relax on the couch, use some fine motor skills and even keep up with buddies and make new friends with the many ways to interact remotely over gameplay.
Journal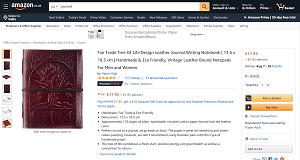 The quarantine and ongoing global pandemic have left many people with big emotions. Buying a new journal is a way to help process those emotions and clear their head. Journaling is an excellent way to find peace in what feels like chaos and it also provides an account you can read later about what life was like during the quarantine
Puzzles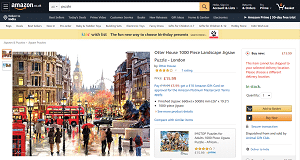 Many families have discovered how much fun it can be to work on a task together that doesn't involve any screens or even game pieces at all. A new puzzle helps to keep your mind active and gives your hands something to do with a bit of spare time. A puzzle is also a helpful medium to spend time together as a family when you just want to visit in a low stakes way.
While the world waits for solutions to a global pandemic, we wait at home. We take only necessary trips away form home and work from home when we can. It's been more than half a year since COVID-19 started spreading across the globe. And while we hope the end is in sight, you can at least be comfortable while staying safe at home.