6 Things To Do For The 2017 Spring Holiday Season
Its that time of year again! There is much to prepare for and get excited about. We love the anticipation of Spring and all that goes with it, then slowly turning into Summer.
Eating out in your garden, planting your blooms and shrubs, enjoying the lovely weather and long days, then preparing for your holidays.
All this means some Spring and Summer shopping to look forward to.
We are here to give you some great ideas and tips to make this time of year as enjoyable as it can be.
Get ready for Easter, May Day and Spring Week.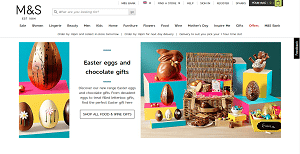 Whether it's gorgeous Easter Eggs, the perfect Easter Roast, lovely party food or spring flowers and plants Marks and Spencer has a wide selection for you to choose from.
If it's luxury chocolates and choc related items you are looking for why not indulge yourselves with purchases from Bettys of Harrogate.
Prepare your Garden and Patio for Lazy Weekends and Warm Evenings.
Make sure your garden is perfect for chilling out in this season. For all your landscaping products, aggregates and chippings, bark and slate toppings and decking products try shopping online at Wickes for all your DIY needs.
If you are looking for some new patio or garden furniture and decor Homebase have patio sets, topiary products and fence care items to suit every budget and space.
Plan for your Spring and Summer Barbecue Parties.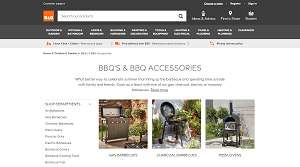 There is nothing quite like having friends and family round for a Spring or Summer barbecue for a real get-together, (weather permitting of course)!
Whether you want a traditional charcoal unit, the convenience of a gas barbecue, or for real sophistication a chic masonry model there is a wide range available at B and Q, or Amazon.
All accessories you will need are on sale at these suppliers. Buy online and let myUKmailbox ship them to you safely and securely.
Sort out your New Spring Togs.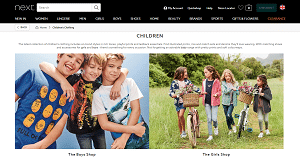 Mayday and Spring Week are a traditional time for dressing up in brand new outfits (especially the kids)! In fact some of us here at myUKmailbox can remember parading proudly round to the neighbours to show off our new Spring clothing!
So now is the time to look online for the prettiest or smartest set of clothes for the new season.
For the very latest, bang on trend outfits for kids of all ages, from toddlers to teens, try the range available at Next, sure to appeal to even the fussiest youngsters both boys and girls.
For the grown-ups take a peek at the new collections from River Island, some really jazzy looking threads to suit all tastes and pockets.
Get Trim in time for the Summer Hols.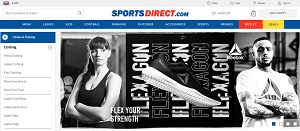 Ready to hit the gym? Try the latest fitness equipment, clothing, footwear and accessories to get yourself in shape for the holidays. Try what's on offer at Sports Direct to work on those Abs, Pecs and Deltoids, or just run yourself slim and fit to look your best on the beach this Summer.
Bag a Bargain in the Spring Sales.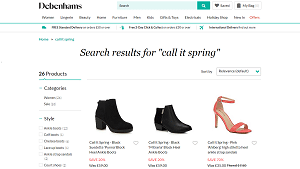 Looking for that last minute bargain deal? For the ladies, try Debenhams 'Call it Spring' range, with up to 50% off handbags and purses and up to a massive 70% off shoes and boots.
If its household items, electricals, toys and many other items, Debenhams also have some fantastic deals in their 'All home sale'. Give them a try.
So, get yourself online this season, flex your plastic and buy to your hearts delight.
Then leave it in the hands of the guys at myUKmailbox.
We will forward your Spring and Summer purchases to you Quickly, Safely and Securely.
No Worries 🙂