The Best Candies You Can Only Get in the UK
There are some great treats only available in the UK, and we bet you can remember a time you asked a friend or relative to buy some of those famous English sweets for you. Doing so is either a hassle or straight out awkward. Luckily, here at MyUKMailbox, we offer services like parcel redirection, so you can satisfy your cravings any time!
After all, getting a taste of UK-only candies is one way to experience the local culture.
Although, which candy should you order? Whether you're traveling for a holiday or simply ordering from us, this list of the best candies you can only get in the UK are all worth trying out. They're also worth the calories.
Rock Candy
This classic treat is for you if you love mint-flavored, hard rock candies. Fair warning, though – breaking a tooth is a possibility. Still, its bright colors and the lovely variety of flavors are enough for the pier goers to choose to chew on it throughout the day.
You'll usually find these rock candies in seaside holiday towns. Some even call it "Brighton Rock," but the name switches depending on which town you bought them from.
Also, you can treat yourself to watching your candies created by candy makers in many confectionery stores.
Liquorice Allsorts
Perfect for adults who are kids-at-heart, Liquorice Allsorts is an iconic candy that's more common during Christmas. With its bizarre designs and shapes, as well as how it smells, lovers of bitter-sweet treats should give this a go. Bertie Bassett is the mascot of this brand, and no, he isn't a dog but a man that is made out of Liquorice Allsorts!
Maltesers
Others say that chocolates can be too sweet or similar, but Maltesers contradict that. Its secret – balls of biscuits coated in milky, silky chocolate. It became such a universal favorite that it started variations of how it can be consumed, like adding it into hot chocolate or letting each one melt in your mouth. After all, it even has a slogan that says "the lighter way to enjoy chocolate."
Jelly Babies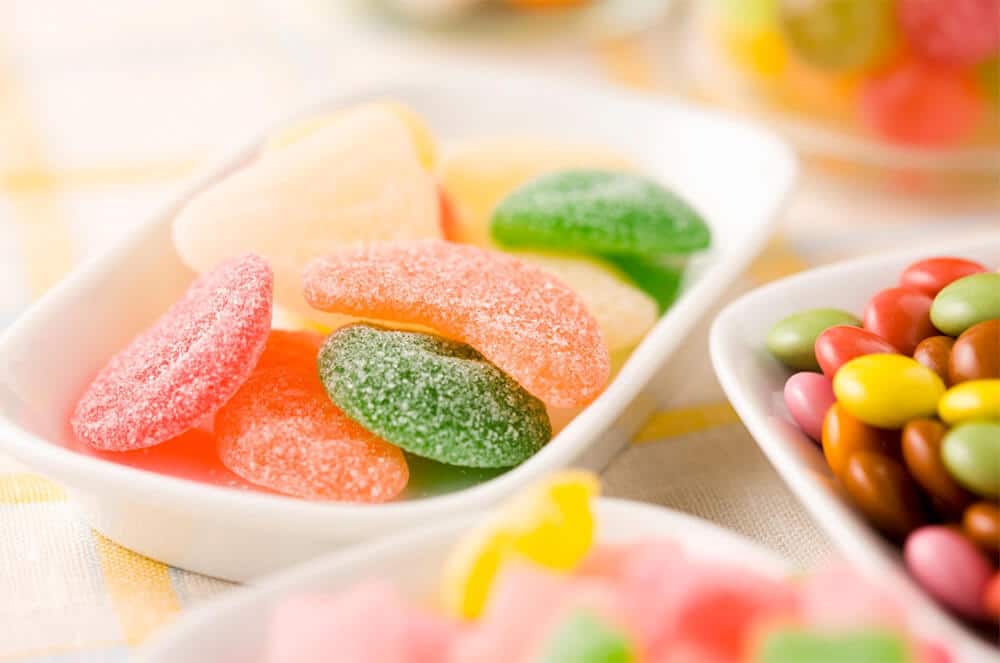 If you've had Sour Patch Kids and gummy bears, don't settle and try Jelly Babies. Fans of Dr. Who are familiar with these because many Doctors have been eating it from a white paper bag. These candy babies are known for their condensed jelly texture and different flavors.
Curly Wurly
A much-loved candy bar, this one is filled with intertwined strings of thick, golden caramel and covered in milk chocolate. The artful and inventive ways simple ingredients can be mixed make this candy truly great. Watch out! This DNA-shaped chewy candy bar might be a bit hard to bite and may get stuck in your teeth, but it's worth it.
Wine Gums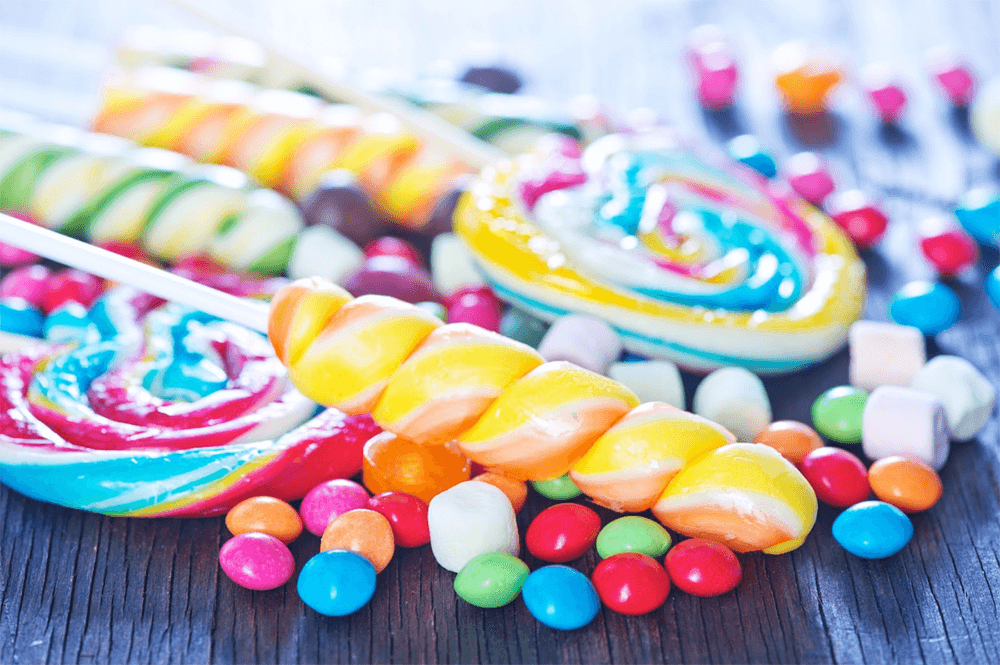 Get yourself another pack of delightful sweets with these chewy, flavourful, and brightly colored gummies. Traditionally, each piece of Wine Gum is made with the name of a particular alcoholic beverage, such as gin, claret, champagne, sherry, and port.
People of all ages can enjoy these candies because, even if they're based on wine flavors, they don't contain any alcohol.
Rhubarb & Custard
Have you heard of Suckie Sweet from your Brit-buddy? This is what these UK candies are also called in the country. Based on the name, the Custard is the yellow side that's sweet and creamy-tasting, while Rhubarb is the red half that has a slightly sour taste. It's definitely one of the must-try traditional British candies.
Double Decker
Another favorite that we recommend you try is this marshmallow-y, chewy, and crunchy candy bar. It's made of nougatine, crispy cereal, and milk chocolate coating that gets consistent praise from taste tests. We may consider this an English national treasure since it's also based on London's famous double-decker buses.
Drumstick Squashies
Hoping you can combine marshmallows and gummy bears? Say no more because these British candies will make your dream come true. Available in many flavors, such as apple, sour cherry, bubblegum, and its original two-tone flavor – raspberry and milk.
You'll enjoy its addicting texture and fruity, sweet taste that doesn't stick to your teeth. You can even get a lollipop Drumstick.
Fruit Pastilles
These English sweets from Rowntree's have no artificial flavors and colors and are made with fruit juice if you prefer gumdrops. You can't help but chew these small, coin-shaped gumdrops that are sugar-coated and come in five fruity flavors:
Orange (Orange)
Blackcurrant (Purple)
Strawberry (Red)
Lime (Green)
Lemon (Yellow)
Fun fact: There used to be an advertisement encouraging people to eat the fruit pastilles without chewing.
Smarties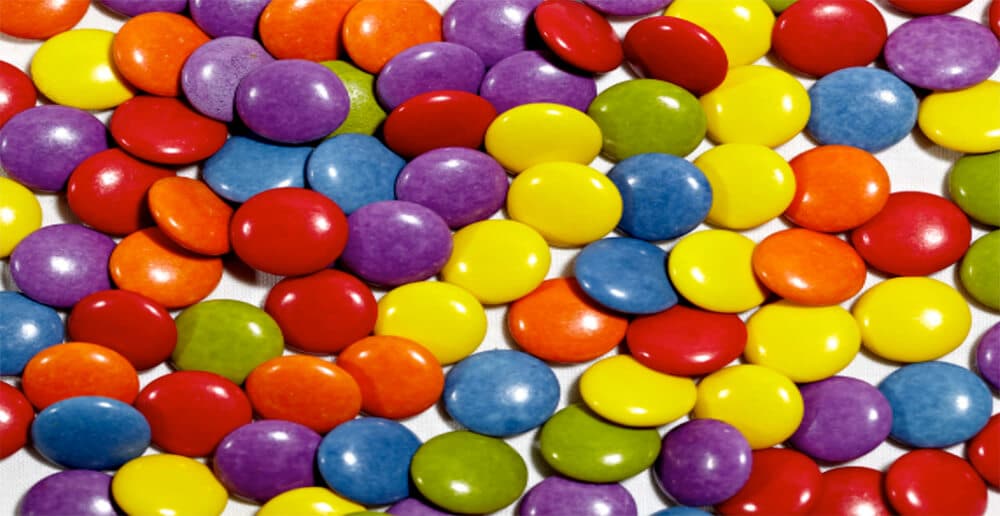 You may have seen these round, brightly colored chocolates with hard shells, but the ones you find in the US are nothing like the UK version.
First called "Chocolate Beans," A box of Smarties will give you different-colored candies with different flavors, and you can choose to get the small or big ones, such as the singles, buttons, and sharing bags. Some chocolate bars are filled with Smarties, and you can even bake cakes or other treats by mixing them in, too.
Aero
Are you looking for another unique candy bar? This one seems like bumpy chocolate because it's filled with air bubbles. It has a unique taste and simply melts in your mouth. There's the traditional chocolate-flavored Aero, the mint and orange versions, and quite a few more flavors that you can try when you stop by in many UK shops.
Shrimps and Bananas
These retro sweets by Barratt aren't what you think they are. It may sound like a weird combination, but these gummy candies actually taste like bananas and raspberries. Both flavors have a melt-in-the-mouth consistency. They're also soy-free, gluten-free, dairy-free, and have no artificial flavors and colors.
Candy Kittens
Created by Jamie Laing, star of the television series Made in Chelsea, this gummy candy isn't just tasty. It's also healthy because it's gluten-free and is made from ingredients such as spirulina, safflower, and apple with natural colorings and flavorings. Try the Eton Mess flavor if you're looking for a taste of Britain that's true to the heart.
Polos
Originally known as 'the mint with the hole in,' you can now buy these iconic sweets in a variety of flavors, including strawberry, raspberry, and orange. These days you can also buy sugar-free and gummy versions as well.
Love Hearts
These heart-shaped candies come with various fun sayings, and they're a popular choice for Valentine's Day. Originally the phrases on the candies were mainly love-related, such as 'date me,' 'new love,' and 'kiss me.' They later introduced emojis and more up-to-date phrases like 'Luv U 24/7′ and 'email me' to keep up with the times!
Sherbet Lemons
These tangy candies are made with lemon flavor sherbet and a hard candy shell. They're delicious, and they also have a fun fizzy sensation. They've been a British favorite since the 1800s.
Mighty Fine Honeycomb Bar
Last but not least is this salted caramel honeycomb bar. Sponge candies are very difficult to come by, and Brits are very lucky that this is available to them 24/7.
The salty inside of this candy bar pairs so well with the chocolate coating that makes it an irresistible sweet-salty combo treat. If you want a taste of Britain, don't forget this crunchy treat.
The Difference Between American and UK Sweets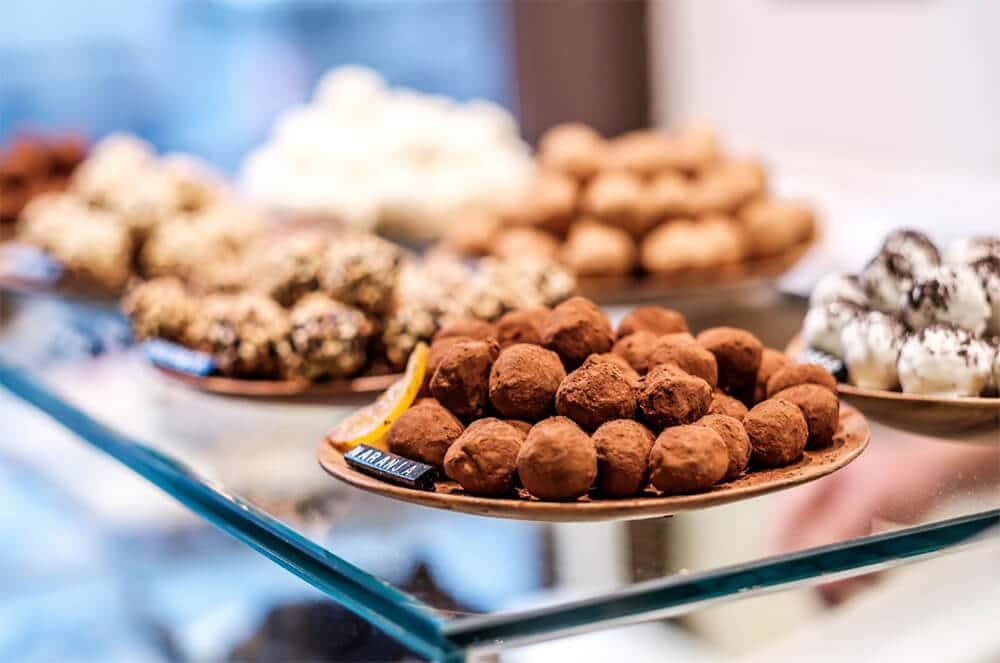 When it comes to anything with chocolate, English candies tend to have more cocoa and fat content. It's also usually creamier, which is a better texture. American chocolate has more sugar.
Everything has its pros and cons, which applies to US and UK candies. Both offer plenty of sweets treats, but each of their products tastes different, even if they have the same name.
It's difficult to choose, but it's undeniable that the beloved favorites and the retro and traditional sweets of the UK will have us coming back for more.
The Bottom Line
Anyone traveling to the UK will find the places, weather, and even the accents intriguing. But you might be surprised to get a culture shock from experiencing or tasting the amazing world of English candies.
Some of these UK-only sweets may seem odd, but they give you plenty of choices when it comes to the type of candy and flavor. And those that we included in the list are solid options for young and old candy lovers.
Ready to try these new candies that you can only get in the UK? All you have to do is try our service so you can enjoy these English sweets. You can get them between 2 to 6 working days!
Not only is it an excellent idea to satisfy your sweet tooth, but it can also be a unique gift for a friend, family member, or someone special. Whether they love the UK or are eager to discover new and interesting tastes, our forwarding service will help you make it happen.