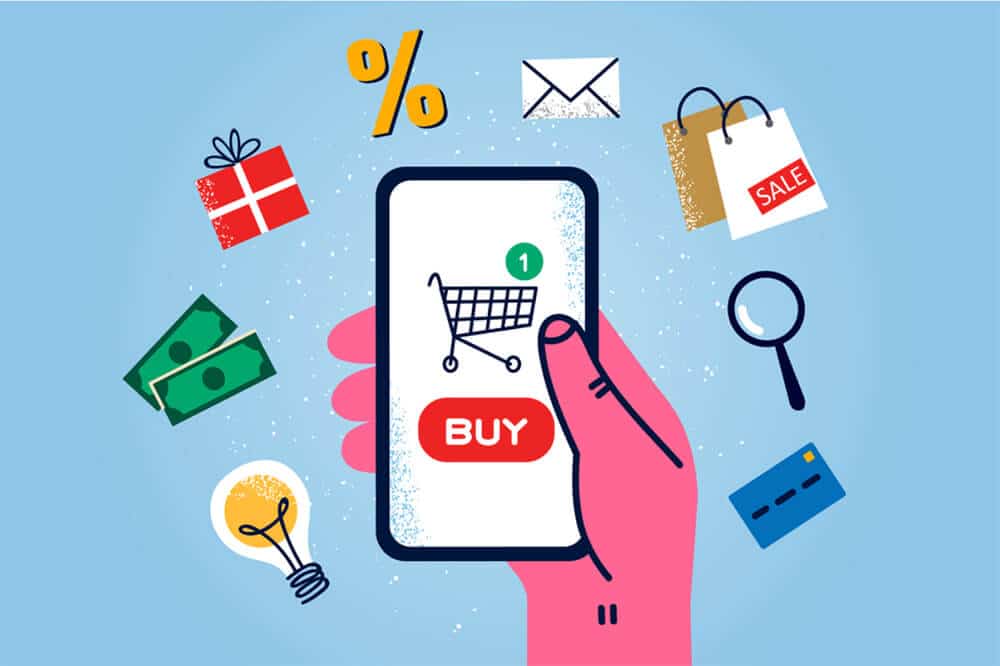 Best Online Shopping Apps
If you love to shop online, you'll definitely want to check out these best shopping apps. Whether you're looking for great deals or just want a convenient way to shop, these apps will make your life easier. From fashion to groceries, there's an app for everything.
Whether you're a bargain hunter or a sucker for convenience, grab your phone and get ready to shop 'til you drop!
The Benefits of Shopping Apps
There are many reasons to download a shopping app. One of the main reasons is convenience. With a shopping app, you can shop anytime, anywhere. You don't have to worry about being near a computer or finding time to go to the store.
Many shopping apps offer deals that you can't find anywhere else. You can see how much different items cost at different stores with just a few taps.
Shopping apps can also help speed up your shopping trips so you can get what you need and check out faster.
What Makes a Good Shopping App?
When looking for a good shopping app, there are a few things to keep in mind. One of the most important factors is the ease of use. The app should be easy to navigate and search for items.
The app should also offer a good selection of products with items from a variety of brands and stores.
It's also important to consider the payment options. The app should have a secure payment system that is easy to use.
Typically, you will find the apps are available for Android and iOS devices, and you'll be able to download them from the Google Play Store or the App Store.
Finally, make sure the app offers customer support in case you have any problems.
Top Shopping Apps List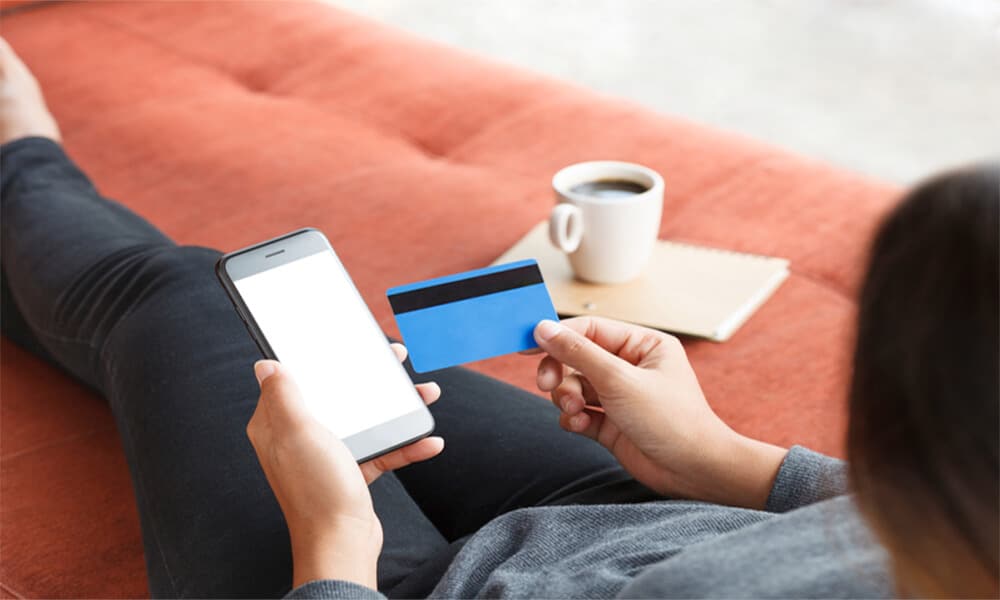 There are dozens of shopping apps out there, but not all of them are worth your time. Here are some of the best shopping apps that you should consider downloading.
Amazon
As you can guess, the Amazon App is the granddaddy (or grandmamma, depending on how you see it) of online shopping apps. It's been around the longest and has the most extensive selection by far. You can find anything and everything on Amazon, making it the perfect place to shop for just about anything. Amazon also offers great deals, especially during Prime Day, Black Friday, and Cyber Monday.
Some of the great features you'll find in the Amazon App include one-click orders, voice search, barcode scanner, and Alexa support. You can also access your Amazon account and view your order history and Prime benefits.If you're looking for a one-stop-shop for all your online shopping needs, look no further than the Amazon shopping app. Fast shipping and great service, what more could you ask for.
eBay
eBay is another popular online shopping destination. It offers a wide selection of products, including new and used items.
The eBay app has many of the same features as the Amazon App. You can search for items by keyword, browse by category, and view seller ratings. Also, like Amazon, they have a similar barcode scanning feature. In addition, they have an image search feature where you take a photo or upload an image to your phone, and eBay will find the product for you. The split-screen option allows you to multitask while using the app. For example, you can view an auction while simultaneously researching the product.
One of the best features of the eBay shopping app is its advanced search option. This allows you to narrow down your search results by price, condition, location, etc. What makes eBay stand out from other shopping apps is its auction system. If you're looking for a unique item or want to bid on a good deal, eBay is the place to go.
Walmart
Walmart is one of the biggest retail stores in the world. They also have a very popular online shopping website and app.
The Walmart app offers many of the same features like other shopping apps. You can browse products, search for items, view your cart, and checkout. You can also order groceries through the app and pick them up in-store. You can also use the app instore to check out contact-free.
What sets Walmart apart from other shopping apps is its focus on discounts. Walmart is known for offering low prices, and you can often find even better deals through the app. They also offer a price match guarantee, so you can be sure you're getting the best possible deal.
Groupon
Groupon is a bit different from other shopping apps. It's more focused on deals and coupons than anything else. With Groupon, you can find deals on local restaurants, shops, and businesses. You can also find deals on travel, events, and more. The app is perfect for anyone who likes to save money.
You can instantly receive coupon codes and special savings notifications for local deals on your mobile device using the Groupon app. In addition, you save the time and hassle of clipping coupons or printing vouchers as you can redeem deals right from your phone. With savings of up to 70% off, it pays to download the Groupon app to your smartphone.
Etsy
Etsy is the ideal place to find unique and handmade items. It's a marketplace for artists, crafters, and more to sell their products. If you're looking for something special or want to support small businesses, Etsy is the shopping destination of choice.
The Etsy app makes it effortless to browse and purchase gifts for special occasions or quirky handcrafted products to brighten up your home.
What's unique about the Etsy app is that it offers a direct connection to the seller. This allows you to ask questions about the product and better understand the item before you make your purchase.
One thing to keep in mind with Etsy is that some of the items are made to order. This means it may take longer to receive your purchase. But it's worth the wait if you're looking for something unique.
IKEA Place
IKEA is a popular Swedish furniture store. They sell everything from couches to coffee tables. The IKEA Place app must be the most innovative of the listed apps.
You can browse through the IKEA catalog and find the perfect piece of furniture for your home. When you find something you like, you can use the app to place the item in your room to see how it would look. This is a great way to try out new furniture without committing to buying it.
The IKEA Place app also allows you to share your creations with friends and family. So if you're not sure about a piece of furniture, you can get their opinion before making your final purchase.
Chewy
If you're looking for pet supplies, Chewy is the place to go. They offer a wide selection of pet food, toys, and treats, with over 1,000 brands on offer. You can also find veterinary supplies and medications. The Chewy app has all the features you need to shop for your furry friend. If you have any questions relating to your favorite pooch, feline or other pet, the Chewy experts are available to help 24/7.
You can set up regular orders and have your supplies delivered right to your door with the app. You also get free shipping when you spend more than $49.
AliExpress
AliExpress is a popular online shopping site that's owned by Alibaba. They offer a wide selection of products, including clothes, electronics, and more. Keep in mind with AliExpress, most of the items are shipped from China. This means they may take longer to arrive than other shopping apps.
They also have a built-in currency converter so you can see how much everything costs in your local currency.
Newegg
Newegg is a popular electronics retailer. They offer a wide selection of electronics, including computers, TVs, and more. With the Newegg app, you can track orders, receive notifications on deals, chat to live chat support, and they even have a PC Builder with a compatibility filter to make building your PC super easy!
One thing to keep in mind with Newegg is that their inventory changes quickly.
Zappos
Zappos is a popular online shoe retailer acquired by Amazon in 2009. However, Zappos' still operates as its own separate entity and is an excellent app for anyone who loves to shop for shoes. You can browse through their catalog, search for specific items, read customer reviews, and more. One thing to keep in mind with Zappos is that they offer free shipping and returns. This means you can order multiple pairs of shoes and only pay for what you keep.
It pays to use the Zappos app as you'll get a slew of extra features that aren't available on the Zappos website, such as order updates, improved filtering, and free expedited delivery. You can also get alerts regarding refund statuses, items that are low in stock, special sales, point multipliers, and other ways to save money!
Home Depot
If you're looking for the best app for all your home improvement needs, Home Depot is the place to go. They sell everything from appliances to power tools. The Home Depot app is worth downloading if you regularly shop for home improvement products.
One of the exciting features of using your mobile with Home Depot is the augmented reality app exclusive to iOS devices. With this feature, you can see what certain products would look like in your home before buying them. This is a great solution for painting, wallpaper, furniture, etc. Another great feature of the Home Depot app is the ability to track your order. You can view the status of your order, set up delivery or pick-up times, and more.
SHEIN
SHEIN is a popular online retailer specializing in women's fashion, though men's and children's clothes are also available.
They offer a wide selection of clothes, shoes, and accessories. The SHEIN app is currently the number one shopping app in the Google Play Store, attesting to its popularity. Using the SHEIN app, You'll get the first chance to know about sales and special discounts.
The great thing about SHEIN is that they offer free shipping on orders over $49, and their prices are very affordable. You can also return items for free within 60 days of purchase.
Instacart
Instacart is a grocery delivery service that operates in over 150 U.S. cities. You can order groceries and alcohol from local stores.
The Instacart app is perfect if you want to save time by having your groceries delivered straight to your door. If you want to collect your shopping, you can use their contact-less pick-up service. You can also use the app to track your order, see the status of your delivery, and get exclusive deals.
Poshmark
Poshmark is a popular online consignment store. You can buy and sell gently used clothes, shoes, and accessories. You can find everything from high-end brands to everyday basics, and it's a great way to clear out your closet and make some extra cash. You can find popular brands such as Lululemon, Anthropologie, and Forever 21 at discount prices.
The Poshmark app is easy to use, and you can filter your search by size, brand, color, category, and more. You can also follow other users to see what they're selling.
Wish
Wish is a San Francisco-based ecommerce marketplace with sellers from all over the world.
The app lets you shop for millions of items at deep discounts. It's easy to find what you're looking for with Wish's powerful search engine, and you can save even more cash by using the coupons and promo codes available.
Browsing the app can be a lot of fun, but be aware that many items are low quality, and shipping times can be very long. Despite this, Wish is a great option if you're looking for a bargain.
Target
Target is a popular American retail chain in the same vein as Walmart. Target's app is great for moms on the go. You can shop for everything from diapers to clothing to home decor, and Target offers same-day delivery in certain areas. The app can help you streamline and save on your shopping run. It allows you to scan barcodes of store items to check for deals and reviews, and you find aisle locations and store maps on the app.
Wanelo
Wanelo is short for 'Want Need Love' and is yet another San Francisco-based company. What is it with San Francisco start-ups and shopping? Wanelo is a social shopping platform where you can buy products from a variety of different stores. It's a great place to find unique and hard-to-find items. It has some similarities to Pinterest but with the added functionality of being able to purchase the items you see. One of the big timesavers with the Wanelo app is that you can check out from several stores at once with just one click.
Wayfair
This app is home to some of the best prices on furniture, home decor, and more. You can also shop by room or category, making it easy to find what you're looking for. And if you're not sure what you want, the app's personalized recommendations are a great place to start.
Best Buy
This app is a must-have for anyone who loves tech. You can shop for everything from laptops to cell phones to appliances, and Best Buy always has great deals. Best Buy is an excellent choice if you want an alternative to Newegg or another site to compare it against. If you are in the market for a new TV, you can use the augmented reality feature in the app to test it for size.
ModCloth
If you love fashion, you'll love this app. ModCloth has a vast selection of vintage and retro-inspired clothes, shoes, and accessories, and you can shop by category or size. The app offers special deals and discounts that you won't find on the website. ModCloth has a really friendly user interface that makes shopping a breeze.
Rakuten
Rakuten is a popular cash-back site. You can earn cashback on your online purchases from over 3,500 stores that they are partnered with. Some of the stores they offer cashback with are Walmart, Nike, eBay, Lowes, Adidas, and Apple, to name but a few. You also get a $10 welcome bonus when you sign up for the app.
There are a few different ways to earn cashback with Rakuten, but the easiest is to shop through their app. When you find a store you want to shop at, Rakuten will direct you to the store's website, where you can complete your purchase as usual. Once the store confirms your purchase, cashback will be added to your Rakuten account. You can then withdraw your earnings via PayPal or receive a check in the mail.
AmazonFresh
You can use the AmazonFresh app to order groceries for delivery if you're an Amazon Prime member. You can choose from a wide selection of items, including fresh produce, meat, and dairy. The AmazonFresh app is perfect for busy individuals who want to save time by having their groceries delivered right to their door.
Raise
Raise is a popular online marketplace for buying and selling gift cards. You can use the app to find great deals on gift cards from your favorite stores, or you can sell unwanted gift cards for cash. Thousands of discounted gift cards are available on their platform, with discounts as much as 30% off.
Vinted
Vinted is a popular online marketplace for buying and selling secondhand clothes. You can find everything from dresses to jeans to coats.
Vinted also offers a unique feature called 'bundles.' Bundles are groups of items that are sold together at a discount. This is a great option if you're looking to save money on your purchase.
Nike SNKRS
The Nike SNKRS app is perfect for Nike fans and sneakerheads. You can shop for the latest Nike shoes, apparel, and accessories. Plus, you can get exclusive access to certain products, and you can even enter to win limited edition sneakers.
Sam's Club
The Sam's Club app will save you time and money, and you can take advantage of Sam's Club's low prices and membership discounts. Sam's Club Scan & Go Checkout feature will save you time at the gas pump, and the contact-free scan and pay allow you to skip the checkout queue.
Walgreens
The Walgreens app is for busy shoppers who want to save time and money. If you've ever been to Walgreens, you know how convenient it is to be able to pick up your prescriptions and other items all in one stop. Well, the Walgreens app makes it even easier. You can manage your prescriptions, view your balance and transaction history, and find coupons from your mobile device.
GoodGuide
The GoodGuide app is for anyone who wants to make responsible purchases – the app rates products based on their health, environmental, and social impact. You can use the app to find products that are safe and sustainable. Just scan the barcode of any product, and the app will tell you how safe it is.
Shopping Apps vs. Websites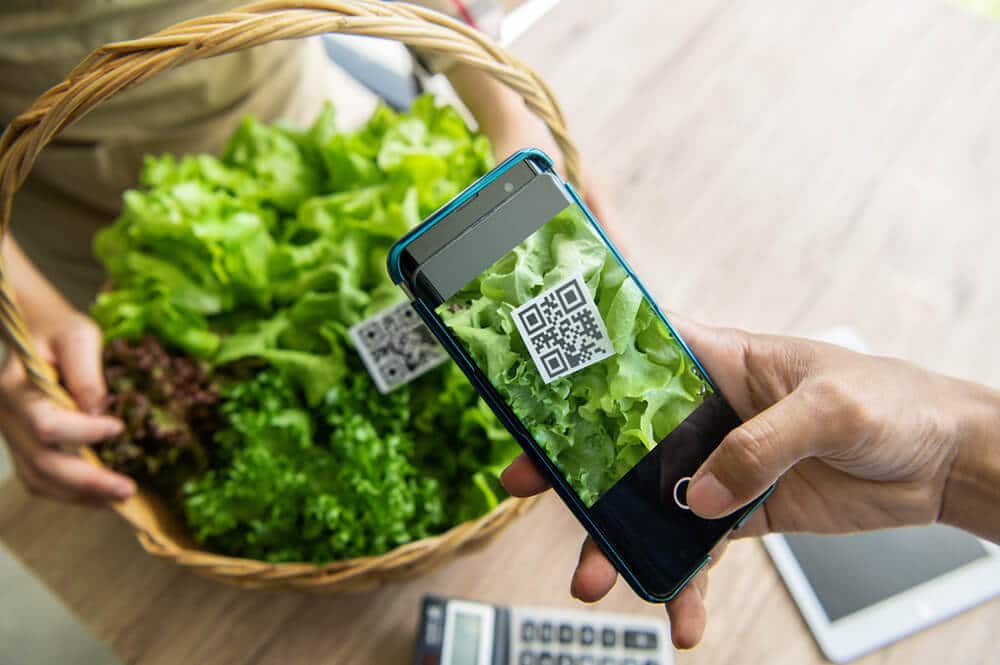 There are pros and cons to shopping on apps versus websites.
While apps can be more convenient, websites often have a more comprehensive selection of items. However, some apps offer exclusive deals and discounts that you won't find on the website. Ultimately, it's up to you to decide which option is best for your needs.
There are a few things to keep in mind when it comes to online shopping. First, always compare prices between different stores before making a purchase. Second, be aware of shipping times and costs. And finally, be sure to read the reviews before buying anything. With these tips in mind, you're sure to have a great online shopping experience.
In Summary
Mobile shopping has opened up a whole new world of possibilities for online shoppers. With so many excellent shopping apps to choose from, you probably won't want to download them all!
But with this list, you are on the right path to start your mobile shopping journey. Whether you are shopping for a brand new dress, the latest cool gadgets, or anything in between, there is an app out there that will be a fit for you.