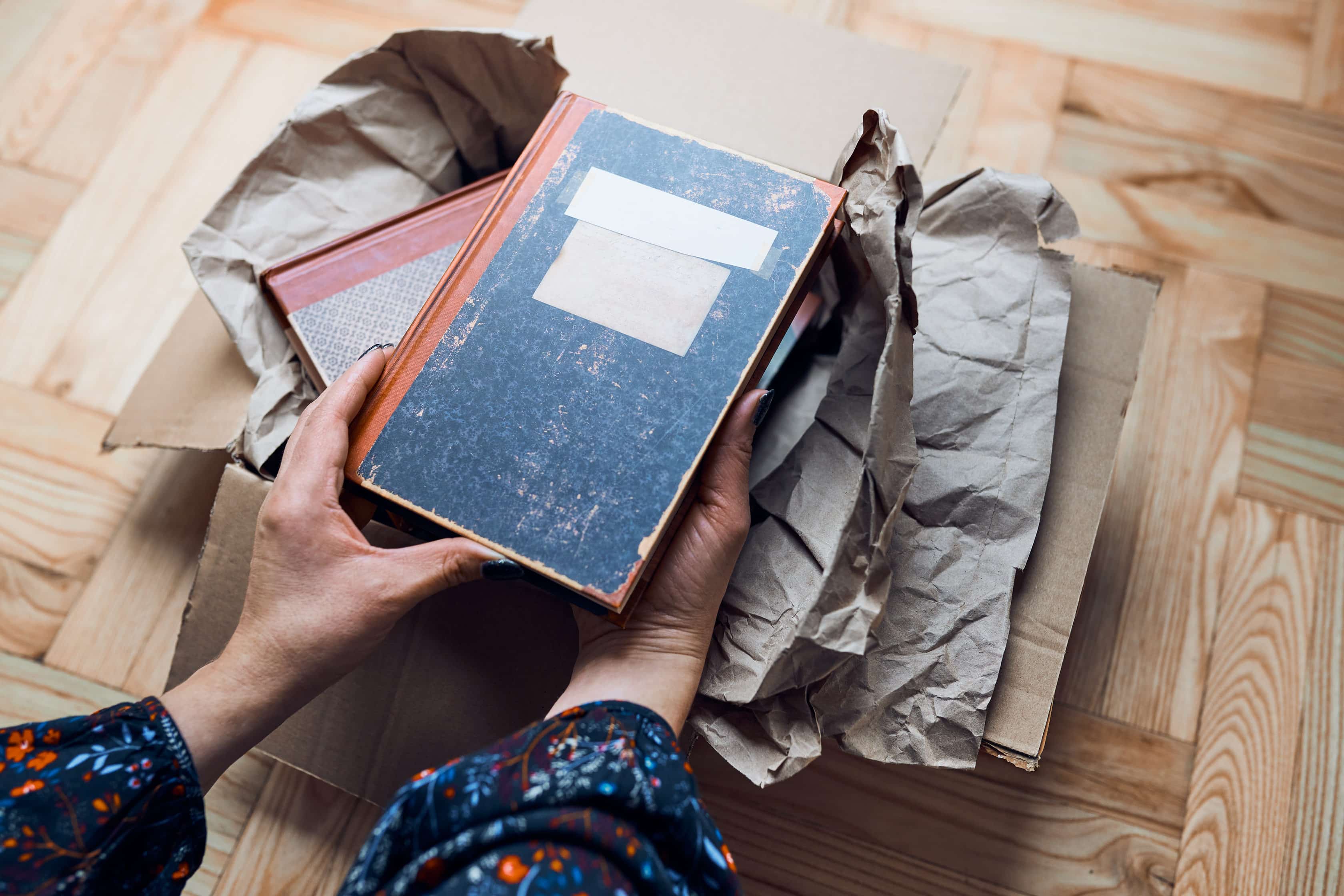 Dog-eared Deals: The Best Second-Hand Bookshops in the UK
There's no better feeling than opening the fresh pages of an unread book and inhaling that new book smell. Well, actually, that's not true. The real joy of books is finding a dog-eared, well-thumbed classic.
Love nothing more than curling up with a paperback that's got more yellow pages than a telephone directory?
Then you'll love our list of the eight best second-hand bookshops in the UK.
Browse the 8 best second-hand bookshops in the UK.
Nothing says 'must-read' like a book with a broken spine. And nothing says 'must-buy' like cheap second-hand books:
1. Scrivener's Books & Bookbinding
Based in the glorious market town of Buxton, Derbyshire, Scrivener's is a second-hand bookshop with over 40,000 pre-loved books set over five floors. And while you view every book on their actual website, you can search for what they have at Abebooks.co.uk, which lists their entire stock.
But don't race there just yet.
Click on their website link below to see how gorgeous the shop is.
It's like a fairytale you'll want to get lost in (and worth the plane ticket price alone to visit it in person!).
2.  Potterton Books
Potterton Books is based in a gorgeous 18th Century house in North Yorkshire, England, and specialises in new titles and out-of-print books. With over 15,000 books in stock, you can view their catalogue on their website or get the latest news by signing up for their newsletter.
They specialise in more 'up market' specialist books than a dog-eared copy of War of the Worlds, but that's the beauty of second-hand bookshops.
There's a place for every type of book lover.
3. Barter Books
Based in Alnwick, Northumberland, Barter Books is a quirky second-hand bookshop with gorgeous open fires, comfy armchairs, model trains and a cosy café. But if you can't jet into the UK to see it in person, not to worry.
It's all about the books anyway.
Known as the British Library of used books, you can view their catalogue of books on their website, view their incoming books or pick up a little treat from their Gift Shop.
4. Oxfam
Oxfam is a world-famous high-street charity shop, so you wouldn't expect it to be on a list of the best second-hand bookshops in the UK.
Think again.
It's the home of cheap used books, so you'll find lots of bargains on their website.
And the best part?
The money goes to charity, so for every book you buy, the proceeds go to a good cause.
5. World of Books
World of Books is one of the most popular second-hand bookshop websites in the UK, without thousands of used paperbacks and hardbacks to choose from. They also have a do-good ethos, which means they support charities and are big believers in reusing, recycling and sustainability.
Pick up something special from World of Books and do your bit for the environment.
6. Awesome Books
Another online bookshop that takes sustainability seriously is Awesome Books. There's a huge selection of Used Books to choose from, and for every book sold, they donate one to global literacy projects.
They've paid over £ 5 million to UK charities and saved over 132 million books from going to landfill.
Awesome company.
Awesome books.
7. musicMagpie
Don't be fooled by the name, musicMagpie isn't just about music; it sells used books too. So, whether you're looking after children's books or an adult rom-com or thriller, you'll find it here.
But what's dead cool about musicMagpie is that they'll send you your next read FREE, whether it's a paperback or hardback.
That's pretty great, and it's why it deserves its place on our list of the best second-hand bookshops in the UK.
8. Baggins Book Bazaar
Our list wouldn't be complete without the UK's largest used book store, Baggins Book Bazaar.
It's an absolute treasure trove of books, with thousands of paperbacks and hardbacks covering pretty much any subject you can think of, from science-fiction, fantasy and crime to travel, gardening and foreign travel.
And with classic kid's comic annuals, like Beano, Dandy, Beezer and Topper, in stock, there's something for everyone – including Lord of the Rings and The Hobbit (of course).
So, get lost down a hobbit hole of goodies and bag(gins) a bargain.
Want more cheap second-hand bookshops?
If the best second-hand bookshops above aren't enough, then check these out:
– eBayUK: you might have an eBay where you are, but there are even more goodies on eBayUK. Chances are, it'll be one of the first places you'll check, but if not, make sure you have a look today.
– AmazonUK: like, eBay, you'll have an Amazon where you are, but you'll find some hidden gems on AmazonUK you'll struggle to find anywhere else – and finding a hidden gem is what finding your next read is all about.
– Monster Books: this beast of a bookstore has everything you need, whether it's fiction, non-fiction, children's or rare books you're after. Heck, buy a book about a monster so you can say you've purchased a monster from Monster!
Buy from second-hand bookshops and ship them with myUKmailbox.
Love cheap second-hand books but live in a country our listed stores don't ship to?
Then you'll need a package consolidation service – like us.
At myUKmailbox, we provide international shipping from vendors who won't deliver outside the UK. With our parcel forwarding service, you can buy all the books you need and receive them all in one go, wherever you are in the world.
Sign up for myUKmailbox for FREE today and take advantage of the reliable and cost-effective UK parcel forwarding and consolidation service.