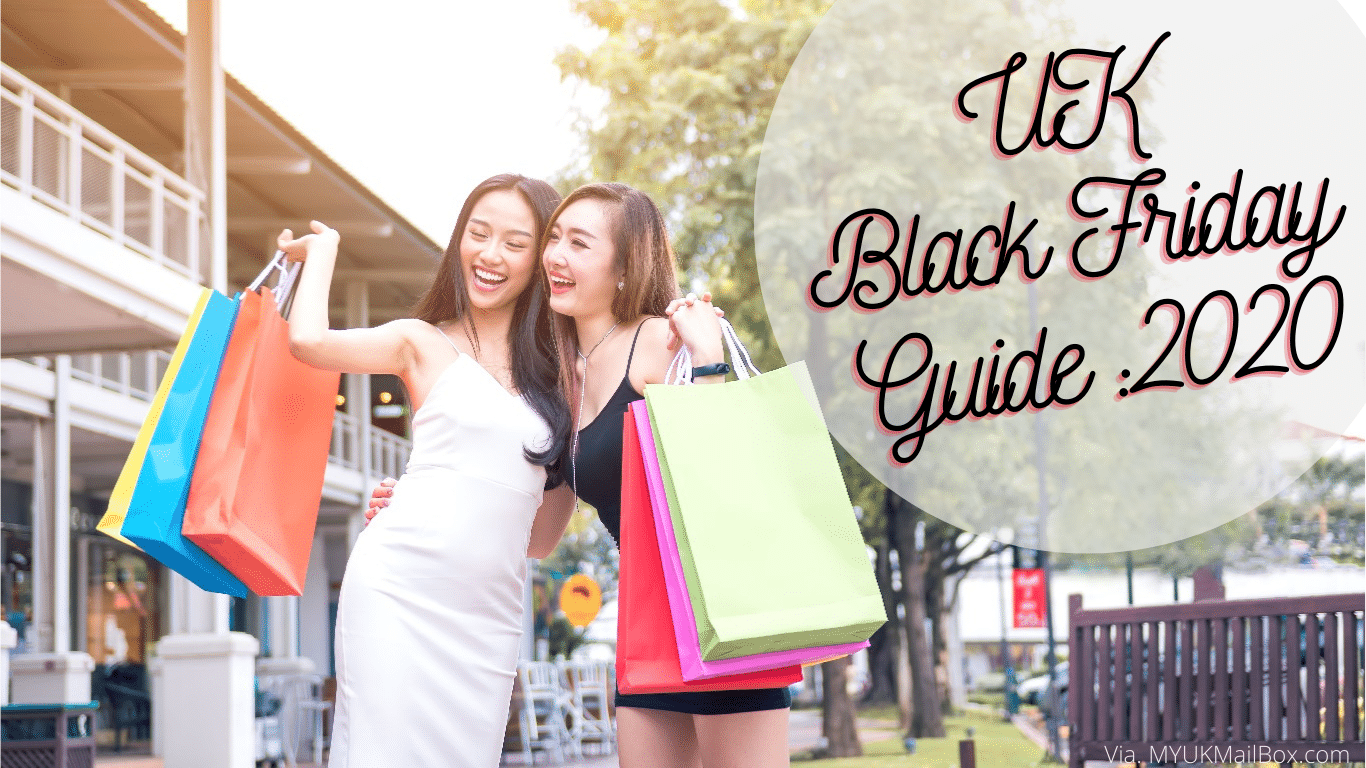 UK Black Friday Guide: 2020
It's hard to believe, but it's almost Christmas.
That means one of the biggest shopping days of the year is just around the corner – Black Friday.
In recent years, the UK has started offering special Black Friday discounts as well to kick off the holiday shopping season.
Black Friday is often the best time of the year to enjoy tremendous savings on the things you'd buy for the holidays or simply because you want or need them.
Retailers offer huge discounts. Customers snap up tremendous bargains. Everyone benefits by paying less and making large profits to end the year.
With the ongoing COVID pandemic, we are expecting even more great online deals this year than we've seen in previous years.
Shoppers aren't interested in large crowds at shopping malls or standing in long lines in enclosed environments. They want to stay inside, where it's warm and safe, and enjoy the seasonal savings.
It's been a long year thanks to a global epidemic, and we are all looking forward to a bit of holiday cheer. Why not kick start your holiday spirit by finding the best Black Friday deal of 2020?
Fashion
Athleisure wear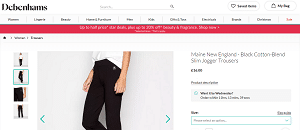 Everyone wants to be comfortable. Especially this year when we are in at home more than we are gone. It's a year of casual comfort, and fashion makers are responding in kind. This year a lot of the comfortable athletic and athleisure apparel is on sale, especially during Black Friday.
Leather jackets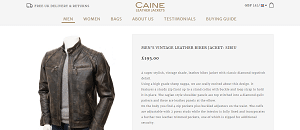 Leather jackets are timeless in a lot of ways. The leather is tough and will offer protection from almost anything the weather can deliver, but leather jackets are also warm and help to break the wind and cold. This year, buy a classic leather jacket that you can enjoy for years to come.
Athletic shoes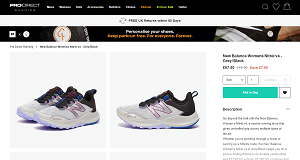 For many of us, the only break we really get from working online is to get outside for a jog or walk. Athletic shoes will wear out and break down over time, so it's important to buy new shoes periodically. Many Black Friday retailers will have athletic shoes on sale, and what better time to pick up new shoes for now and to save for warmer days ahead.
Technology
iPhone 12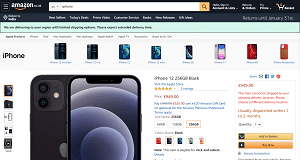 The latest iPhone has just been released, and it's sure to be a big hit this holiday season. This year, you may not see a huge discount on the new iPhone 12, but there might be special promotions or extra offers with the new phone. Expect many retailers to showcase the iPhone 12 in their Black Friday promotions this year.
Portable speakers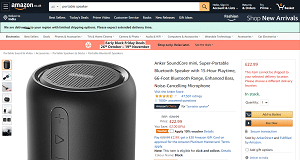 Portable speakers are a popular gift with teens and young adults. A portable speaker works just as well in your own room as it does in a dorm room or while you're on the beach or by the lakeside with friends. Small, portable, and perfect to wrap up under the tree, expect to see plenty of portable speakers on sale in the near future.
Smart TVs
We are all watching way too much television these days. But with so little outside entertainment, television helps to fill the gaps in the days. Find new and interesting shows as they are released without any extra hardware or wires. A Smart TV is ready to go immediately – simply plug, log-in, and play!
FIFA 21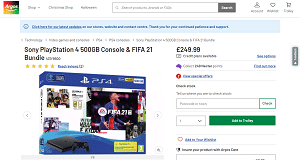 Love soccer? FIFA 21 is expected to be one of the most popular games of the 2020 holiday season. Pick up a copy of FIFA 21 for all of the gamers on your list, and you might even be able to find special promotional offers or perhaps a bundled deal that works well under a Christmas tree.
Apple Watch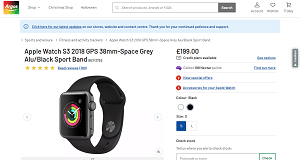 The Apple Watch is the kind of gadget that has become a perfect gift. Pair your Apple Watch with your phone to help you stay connected discreetly while at work or while you're on the go. Want to track your fitness? Apple Watch. Want to check your emails during a meeting? Apple Watch. It's small enough and affordable enough to be easily gifted and you can expect excellent sales over Black Friday.
Amazon Echo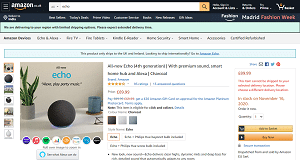 We love anything that makes life a bit easier, and the Amazon Echo is a great way to do exactly that. With the Echo you can easily turn on music, check the weather, do a quick fact check and more. The Amazon Echo is always on sale over Black Friday and this year doesn't look to be an exception.
Mario Kart Live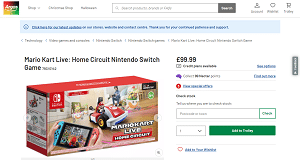 Mario Kart Live has already made quite a splash and is sold out in many areas. It's going to be one of the hottest gifts this Christmas, and many retailers know that offering special bundles or discounts will help bring in customers. Look for savings in many different areas on Mario Kart Live.
Home Goods
Instant Pot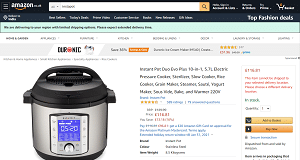 The Instant Pot has become a household name. Families pressed for time or even those who simply don't want to wait hours for something to cook can now speed the process along with pressure. The Instant Pot might also come with special features like air fryers or warmers to make it even more of a great kitchen accessory.
Robotic Vacuum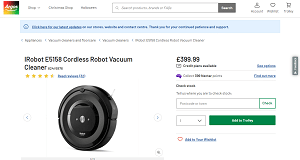 Many of us are always home now. And when you have a family at home all the time, the home gets messy. A robotic vacuum makes it easier to keep clean in your home and to keep your carpet or hardwoods spic and span. Plus, a robotic vacuum doesn't require much from you besides remembering to pick up your shoes at the end of the day.
Scented Candles
Scents are soothing, and scented candles seem especially soothing in the winter months when daylight hours are short and we spend more time indoors. Enjoy great deals on scented candles for your own home or enjoy giving them as gifts to others. Either way, you'll enjoy big savings on Black Friday.
Bath Items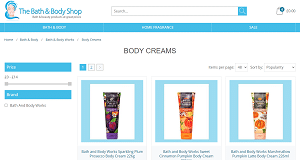 Again, we are living in a stressful time. The idea of stretching out in a bath is soothing and so very appealing for many of us. Bath items make it possible to relax and enjoy your evenings at the end of a long and stressful day. They also make excellent stocking stuffers and small gifts for the holiday season.
Cook wear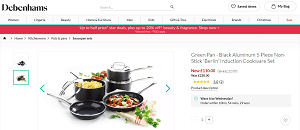 Spending more time at home cooking meals? This may be the year to upgrade your kitchen pots and pans. Find a cook set you really love and treat yourself this holiday season. Or buy a new set of cook wear for a loved one who is long overdue for an upgrade.
Sports and Outdoors
Hammocks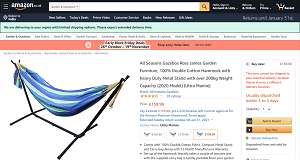 Who doesn't love the idea of swaying in the breeze while resting in a portable hammock? Portable hammocks are lightweight and they travel very easily – just ball them up and throw them into a backpack. Take them down by the lake or river. Take one to enjoy after a hike. But be sure to get the very best deal possible thanks to Black Friday sales!
Kayaks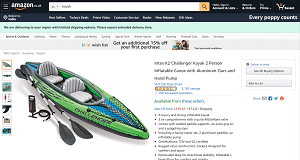 For a long stretch during the first wave of COVID, kayaks were sold out everywhere. People wanted to get outside and portable kayaks were one of the best ways to travel and see new things on the water. Plus they roll up and are compact enough to store in a closet or garage. Now that stocks have been replenished, portable kayaks make a great gift this holiday season as you start making outdoor plans for next year.
Backpacks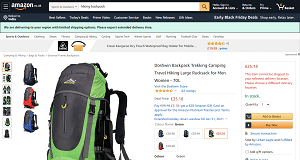 Trying to enjoy the outdoors? Hiking is a hugely popular sport, and no real hiker would be caught without a day pack for basic supplies – including lunch. If you have a student traveling across campus daily or outdoors person in your family, a new backpack makes an excellent choice for this Black Friday shopping marathon.
Hoverboard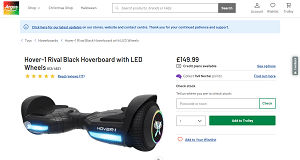 Kids love hoverboards, and many teens and young adults enjoy the freedom of floating along the ground, propelled by your simple movements. If you have an adventuresome child on your list this year – or you're just feeling a bit bold yourself – try adding a hoverboard to your list of must-haves in your Black Friday sales.
Clothing
Shearling Coats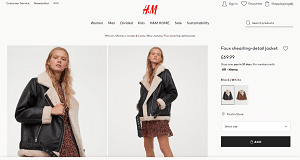 A new coat makes a beautiful and practical gift this holiday season. Shearling coats – those trimmed with wool or synthetic fluff – are warm and stylish. Surprise your fashionable fashion members with a beautiful swing coat trimmed with warm softness. They will enjoy the comfort all winter long and well into the spring as well. Plus the classic style will be enjoyable for years to come.
Athletic Brands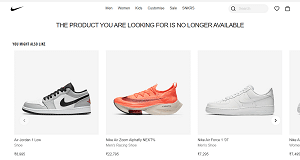 Comfort is king, for the moment anyhow. And what is more comfortable than an athletic sweatshirt and a pair of sweatpants or joggers. Athletic brands are perfect for relaxing at home, traveling to school, or sitting down in front of the computer when it's time to get back to work in the morning. Brands like Nike, Champion, and Adidas are going to be big this Black Friday.
Pastels
It may be cold outside, but soft colors are making the season bright. This year focus on clothing gifts like gloves, scarves, and sweaters in pretty pastels. Buttery yellows and light lilacs are the most interesting hues from the fall and they are carrying through into the winter and eventually the spring. Snag some great deals on pasteljumpers or cardigans this holiday season and enjoy something bright through the rest of the year.
Fuzzy Jackets and Sweatshirts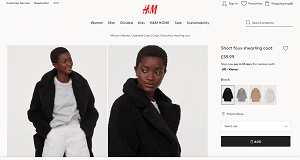 The fuzzy look became a big deal last winter and the trend is continuing this winter. The goal is to be as soft and plushy as possible. Plush coats and sweatshirts are 100% in style and they are super comfortable to wear as well. Warm and soft, they make a great layering piece for hanging out at home or running errands around town.
Puffers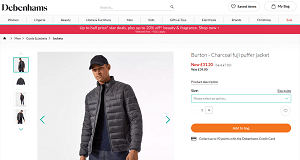 A puffy vest is warm and easy to wear. Likewise, a puffer jacket is easily compressible into your bag when you're on the go or at the office. Puffers have been popular for years, and they will continue to be a style you'll see at outdoor social gatherings and just around town as we work to stay warm and comfortable throughout and after the holiday season.
Small gifts and stocking stuffers
Bluetooth earphones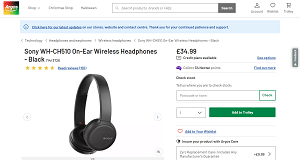 Bluetooth earphones have been a required part of the teenage wardrobe for quite some time. Likewise, many adults rely on Bluetooth earphones on the bus, at the gym and countless other places when you want the beauty of music or podcasts without the mess of wires. Retailers know this and Bluetooth earphones are on sale in a big way this Black Friday.
Wireless mouse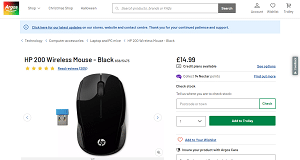 Everything is digital these days. Tablets or laptops accompany us to work, to school, on trips and back again. We are always connected, and a wireless mouse makes it even easier to stay connected with comfort. A wireless mouse is an excellent stocking stuffer and you can often find excellent deals on mice, making schoolwork or regular work just a bit simpler.
Scarves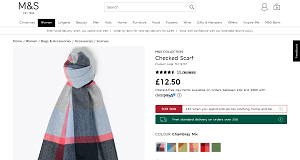 Comfort items are big this year, and nothing is more comfortable that feeling warm and snug on a cold day. Scarves make a beautiful statement in your wardrobe, and they can also help keep you warm and comfortable on the go or just on a walk around the neighborhood. They wrap nicely, they ship well, and they often go on sale during Black Friday sales every year.
Gloves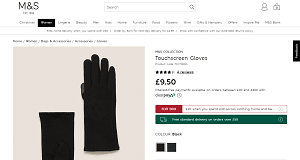 Nobody likes cold hands or cold fingers. And those of us who wear gloves frequently in the winter know just how hard we can be on them. Gloves go missing, get dirty or simply need refreshing and updating. Gloves make a great accessory for anyone and they are small enough to be excellent stocking stuffers as well.
Books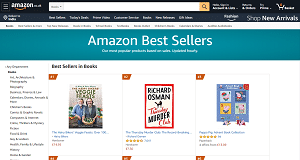 Books are always in fashion for the holidays. Curl up by the fire with a good book. Bring a good book to read after family events. Read beside the Christmas tree. New books make for excellent gifts and also they are an excellent addition to your own home library. Catch a great sale and you can enjoy them all year long.
LEGOs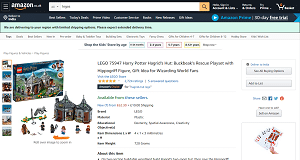 There is something soothing about working with tiny blocks to make fun or creative designs. LEGO toys are perfect for the young and the young at heart. Create masteries of design and style using tiny blocks by yourself or with family. LEGOs usually go on sale over Black Friday and you can enjoy them as gifts or simply buy some to enjoy yourself.
Jewelry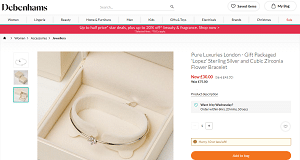 Everyone loves something pretty, and jewelry is a perfect gift for anyone this holiday season. Watches, necklaces, pretty earrings or bracelets make the perfect stocking stuffer and a fun holiday gift at any price range. Costume jewelry is affordable and might be included in some promotional offers. Fine jewelry is also offered with substantial discounts during Black Friday sales.
Black Friday is hailed as one of the best shopping days of the year. Black Friday 2020 is likely to be even more impressive in terms of sales and offers than the years before. We have had almost a full year inside our homes to discover what we need around the house and what we want to make our lives just a bit easier or more comfortable. Expect retailers to offer those wants and needs with terrific savings this year.