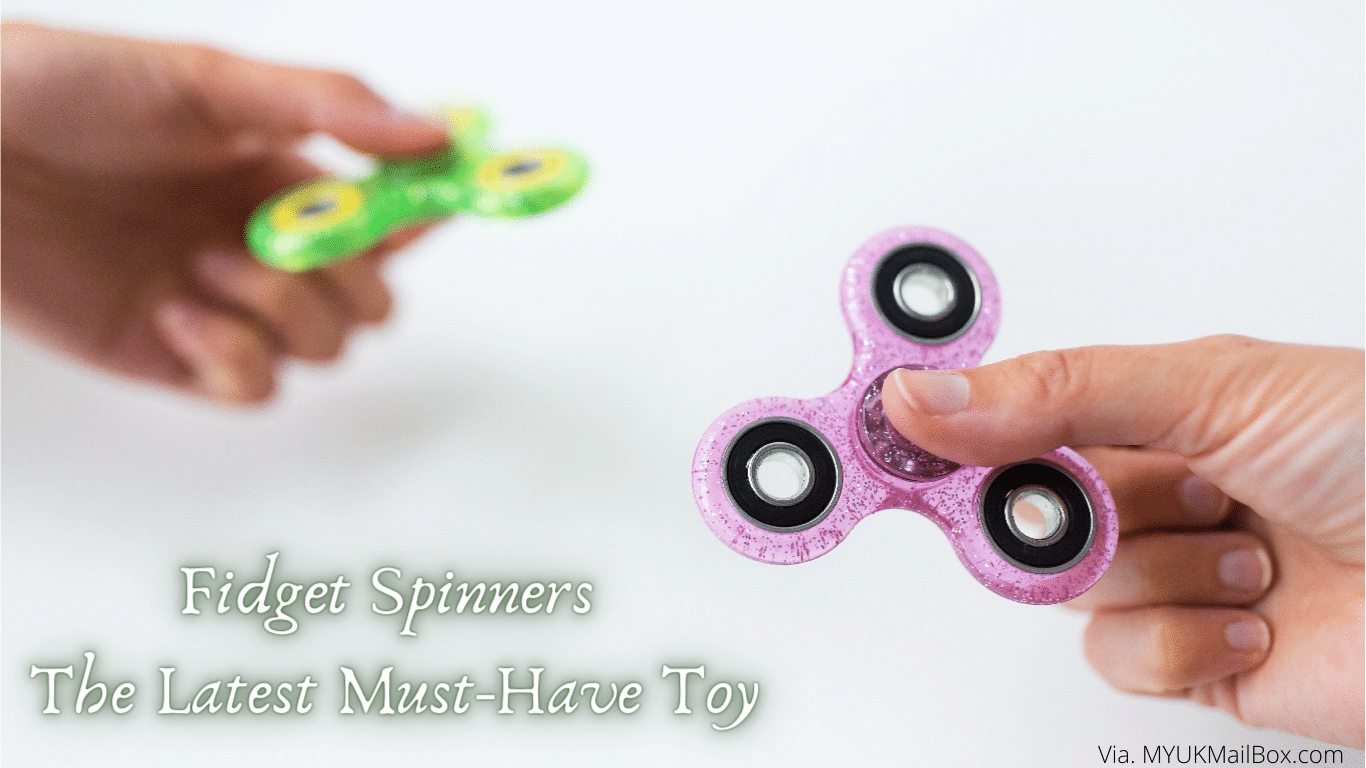 Fidget Spinners The Latest Must-Have Toy: What They Are and Where To Get One.
Fidget spinners are all the rage at the moment with schoolkids but what exactly are they and what can you do with them?
Well, following on from yo-yos in the 60s, clackers in the 70s, yo-yos (again) in the 80s and tamagotchi in the 90s, fidget spinners are a toy that everyone wants and follow the same basic idea as the other things just mentioned. Fidget Spinners are small toys that can be held in the hand or carried in the pocket, played with in short bursts and used to practice tricks on.
They consist of a central bearing made from either ceramic or metal,which can be gripped between finger and thumb, and usually two or three outer spokes or legs that can be spun at high speed around the centre.
Similar in some ways to the gyroscope toys of the 50s the high rate of spin means that they can be balanced on a digit or point.
Let's be clear here, they are not a 'fad' just ask a ball-pen clicker or stress ball user.
Said to be of benefit to kids with ADHD or Autism (although this has not been scientifically tested) they are certainly an aid to stress relief or fidgety fingers.
The toys are relatively inexpensive to buy, costing just a few Pounds, Euros or Dollars and depending how much you want to spend, come with a range of types of bearing.
The better the bearing the longer and faster the fidget spinner will spin for and therefore the easier it will be to do tricks with and the more fun it will be.
Here are a few to look at, a wide range are available online at the usual suppliers such as Amazon and Ebay and also other toy sellers.
Prime Fidget Spinner with 4 Bearings
This spinner has a hybrid ceramic central bearing and 3 steel counterweight bearings in the spokes.
Said to spin for 1 to 2 minutes this toy is at the upper end of the quality range and will give lots of fun for hours while you practice your thumb- spins.
It also comes with an ebook 'Keep Calm And Don't Stress', LOL
Two-Spoke Fidget Spinner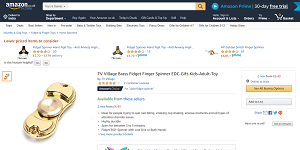 Try this double spoked fidget spinner, available in a wide range of colours but the one we have featured here is brass fidget spinner.
The smaller design of this spinner makes it easy to be flicked and is ideal to keep kids idle hands occupied.
Tri Fidget Spinner and Fidget Cube Bundle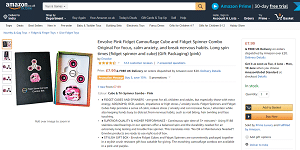 Here is a top quality piece of kit with higher performance, Fidget Spinner and Fidget Cubes are perfect to reduce stress, anxiety and increase focus and attention.
The toy gives up to 3 minutes of spin time for a perfect relaxing experience..
It comes in a stylish gift box which also houses a Fidget Cube so you have the choice of click, roll, slide or simply spin to relieve your stress.
Pure Copper Fidget Spinner Hand Spinners Stress Anxiety Relief Toy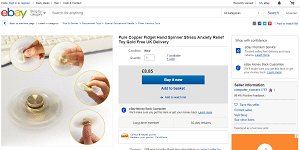 If you are in the market for something really high end in the fidget spinner world then this is for you.
Not 3D printed like most spinners available, this is precision machined on a CNC machine to extremely fine tolerances and is the perfect gift choice.
It reduces stress and anxiety. It is small, simple and easy to carry. Made with material like pure copper and ceramic.
For the real professionals.
LED Light up Fidget Spinner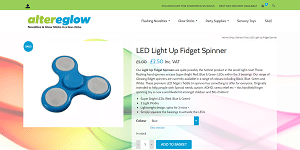 Here is a great fun spinner. Featuring motion activated LED lights and a ceramic bearing this is great for the young ones.
Comes in three colours, red, blue or green it will give hours of mesmerising fun and encourage some real attempts at a few fancy tricks!
Highline Fidget Cube
For something slightly different as a stress relieving toy try this fidget cube.
These cubes are inspired by traditional worry tools which are designed to help reduce anxiety.
For all you ball pen clickers you can flip, glide, roll, spin, breathe and of course click.
Relax and ease your worries with this inexpensive, charming desk-top toy.
So we have given you just a few ideas for your stress and anxiety relieving toys.
We at myUKmailbox have tried a few of these toys and they are addictively simple to use and really do relax you, trust us.
Available from the sellers we have noted here, but widely for sale across the online world, and suitable for kids from 8 to 80 !
Get yours now while stocks last and leave it in our hands for your delivery.