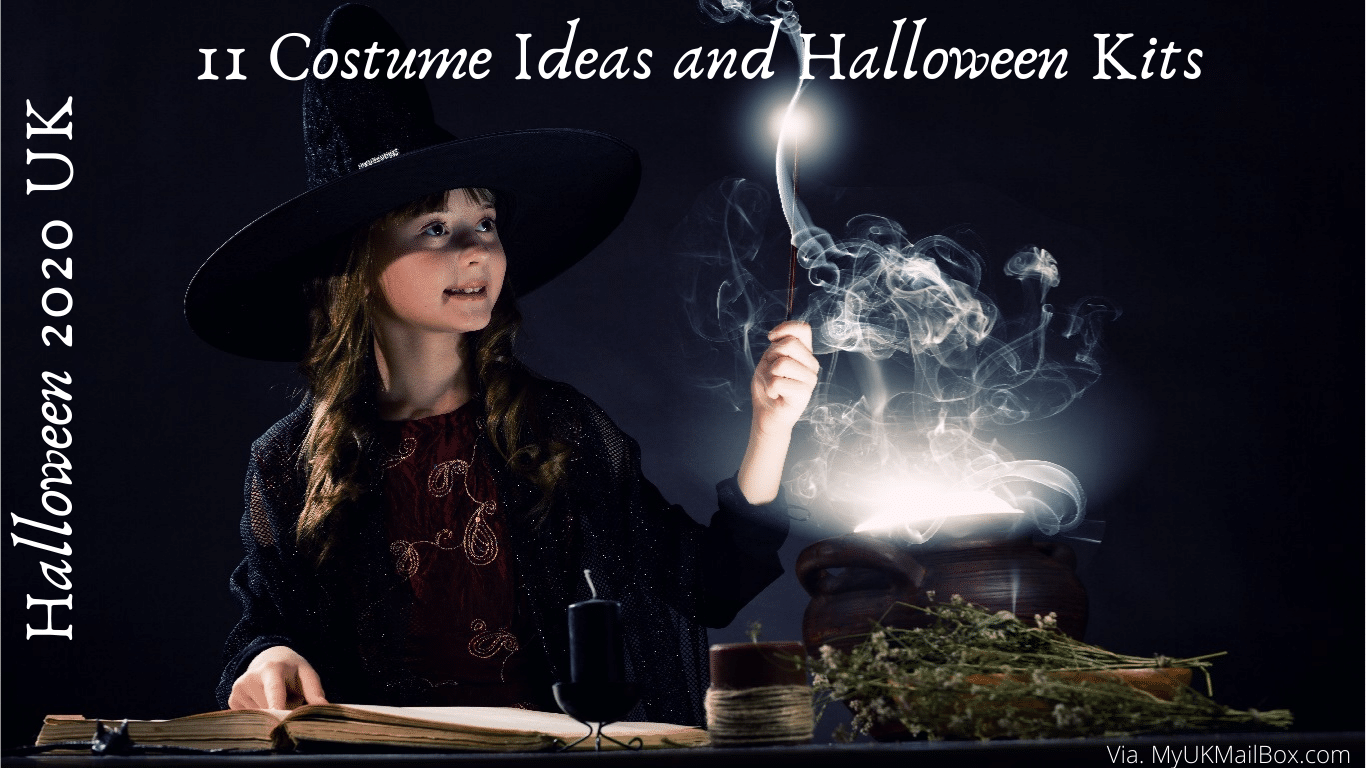 Halloween 2020 UK – 11 Costume Ideas and Halloween Kits
It's been almost a year since the COVID pandemic broke in the news.
It's been more than six months since the entire world seemed to hit the pause button and our modern lives ground to a halt.
As we slowly bring back the routines and traditions that we enjoy, we are doing it with discretion.
What feels safe? What feels like too much too soon?
Halloween, for the most part, seems to be falling on the safe side of things.
Kids love dressing up, and this is a holiday that includes costumes, masks and social distancing already.
That makes Halloween 2020 the perfect opportunity to feel "normal" again.
Families can dress up. They can go trick or treating.
Halloween masks make it easy to stay protected, and since the whole thing takes place outside, there is a feeling of much lower risk at Halloween.
So, Halloween is back and perhaps better than ever.
That makes it more fun than ever to find the perfect Halloween costume idea. Whether you're looking for the family or just for the youngest trick or treaters in your home, there is plenty to enjoy about dressing up this Halloween.
Halloween will be here faster than you'd expect, and it's important to have costumes in hand well before their big reveal on the 31st. Fortunately you can order today and then track your package easily through our tracking service.
Princess Anna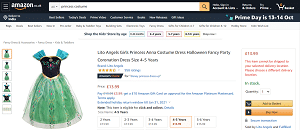 Little girls (and plenty of adult ones) love the fiery spirit and fierce determination of Princess Anna. The hero of Disney's Frozen is smart and pretty and everything that a girl would want to be this Halloween. Why not try out a Princess Anna costume this Halloween?
Killer Clown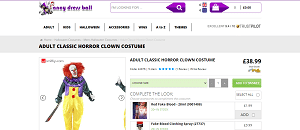 If you're looking for something a bit more fierce and even frightening this Halloween, opt for a horror costume. A killer clown costume is a classic from horror books and films, and is a staple of every Halloween adventure.
Harley Quinn
The fun and spirited villain, Harley Quinn is a bit of an anti-hero and that may be why girls and women love her. Dress up as Harley Quinn this year and enjoy feeling a bit like a good girl with a very dark and sinister side.
Mama Mia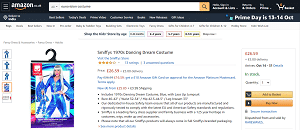 It's light and fun and based on the hit movie and stage show – the Mama Mia costumes are fun to wear and might even be something you wear multiple times – if you happen to be hosting a fun stage performance of ABBA's greatest hits
Beetlejuice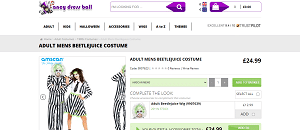 Throw it back to the early 1990s with a hit costume that is still timeless and fun. Beetlejuice is a show that everyone loved, and the Beetlejuice costume gives you a chance to take on a different persona for the night – one that is a bit fun, a bit gross, and more than a bit dangerous.
Paw Patrol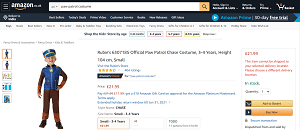 Have a little one who loves the puppies in Paw Patrol? You can make his dreams come true by ordering him a Paw Patrol costume this year. Have several young kids at home? You can have the entire Patrol!
Friar Tuck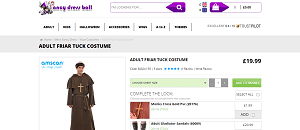 A classic character in the old Robin Hood stories, Friar Tuck is the friendly priest who loves to drink just as much as he loves to help rob the rich to feed the poor. Friar Tuck makes a great costume for men who want to be just a bit silly and irreverent this year.
Cruella De Ville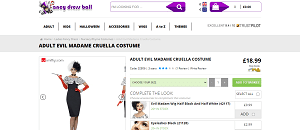 Cruella De Ville may be an enemy in the Disney movie, 101 Dalmatians, but she is certainly a stylish villain! Make your own bit of stylish fun this Halloween by choosing to dress up in a evil Cruella costume.
Day of the Dead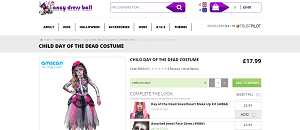 Throw it back to the roots of Halloween with a Day of the Dead costume kit similar to what you might find in Disney's Coco. Day of the Dead is less about being scary and trying to frighten others, and more about celebrating those who have gone before. This may look a bit scary, but it's a friendly fright.
Gomez and Morticia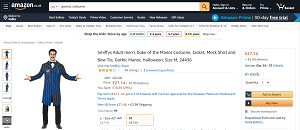 Want a couple's Halloween costume kit? Go as the ultimate romantic pair – Gomez and Morticia. Of Addams Family fame, Gomez and Morticia never once lost their dark passion or allowed the romance to die, even when everything else around them certainly did.
Mario and Luigi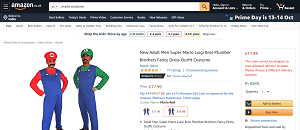 Famous now across multiple generations, Mario and Luigi are two brothers running a plumbing shop that must constantly rescue a captured princess. Have a buddy? You can both dress up in a power-packing duo as Nintendo's Mario and Luigi.
It's been a long six months, and Halloween feels like the perfect opportunity to get outside, enjoy the cool weather and have a bit of family fun. Add to the fun by ordering a great costume so that you have something to actively embrace and enjoy over the coming months.
Want to know just how long it will take for that costume to arrive? Start tracking it almost immediately after ordering through our tracking service. Click here to learn more.