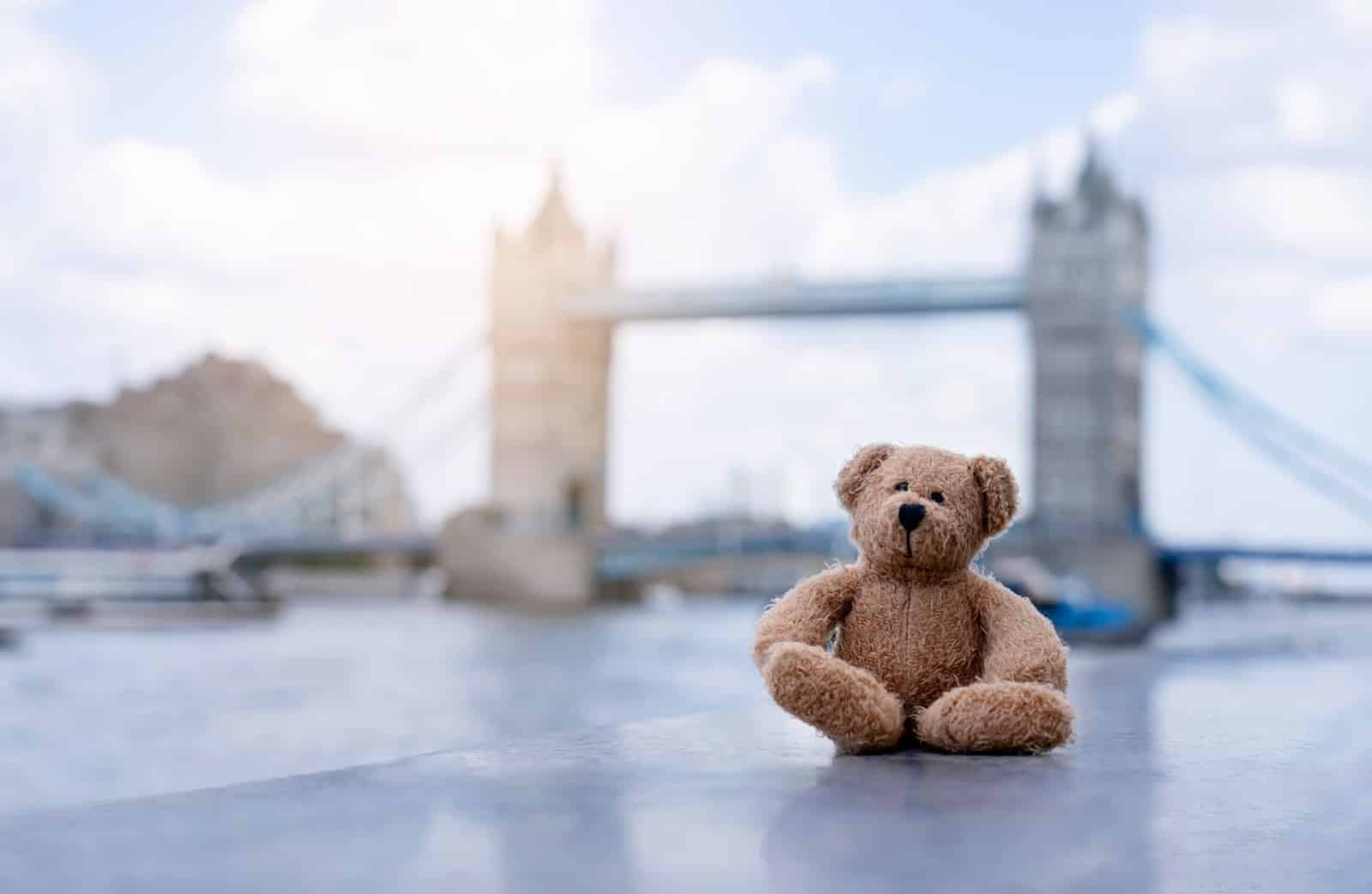 Top 10 Most Popular Toy Brands You Can Only Get in the UK
Nothing quite beats the sensory assault of a toy store, does it? Instantly we're transported back to our younger years, with a lovely nostalgic feel all around us. British toy stores seem to have this atmosphere baked into every square inch of them. You almost feel like you're in a safe little bubble while wandering around.
Obviously, it's impossible to replicate this atmosphere with an online shopping experience. Still, for those of you on far-away shores and in need of uniquely British toys, we've put together a handy list of essential retailers to check out.
Some of these are tiny family-run stores nestled on cobbled streets in back-alleys with dim lighting. Others are centuries-old gigantic mega-brands, but they all share the same trait; unique toys with often very traditional values.
We even have one or two suggestions for possible family heirlooms for you.
None of these stores offer direct international shipping, but we've got you covered through our hassle-free, budget-friendly forwarding service, which you check out here. But let's not worry ourselves just yet. For now, just enjoy the suggestions, and if you see something adorable, let us know, and we'll handle the shipping for you, and provide you with your very own UK address for shopping in the UK.
So without further ado, let's get into it.
Airfix
Let's begin with something really quite magnificent and about as British as it gets—the Spitfire. A true hero of World War Two over England's skies and likely the main reason the Brits won The Battle of Britain many years ago. This agile and extremely fast fighter plane is much treasured by Brits and thought of with great affection.
Soon after the war, a model plane enthusiast created a company that provided Spitfires and other model planes in small kit form, enabling youngsters all over the country to create model replicas from scratch and display them with pride. Airfix was born and, over the years, has grown into one of the most popular toy brands in the UK.
A typical Airfix kit comprises stripped-down versions of historical and modern airplanes, tanks, and jeeps, along with more quirky kits such as an exact replica of Thunderbirds. This is a great way for your kids to learn about focus, patience, and craftsmanship. It takes a delicate, steady hand to paint on the enamel paint with such a small brush, so possibly not ideal for kids younger than seven or eight.
Hamleys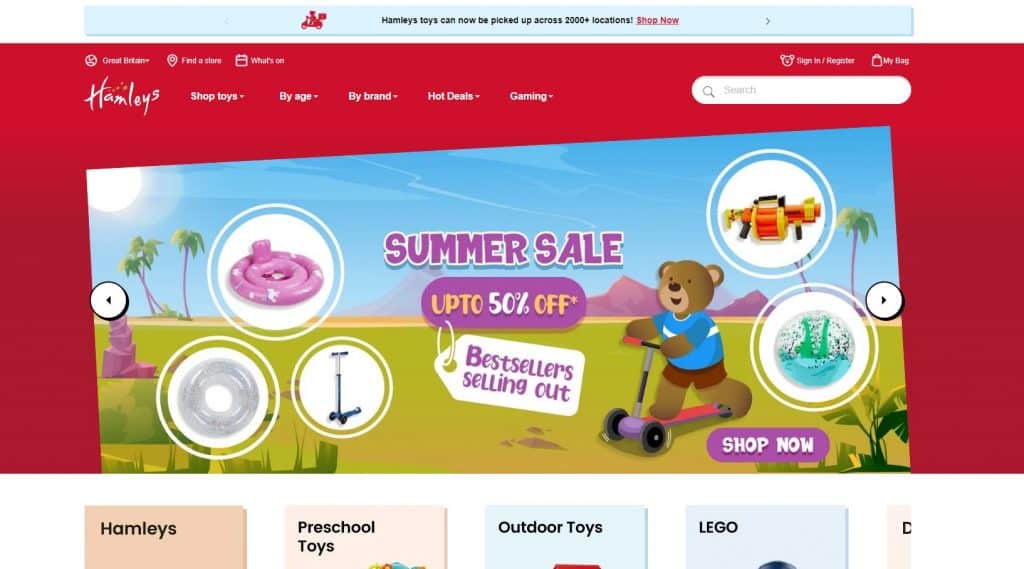 It would be unfair to describe Hamleys as a toy store. That would be akin to describing Elvis as a pop star or a fine wine as booze. A more accurate designation would be magical kingdom. That's probably quite an appropriate way of describing the world's oldest toy retailer, occupying a huge regent property in London's West End.
Venture into this much-loved London establishment – founded an incredible 260 years ago – and you might feel an overwhelming sense of wonder. You could be unfamiliar with Hamleys, but the chances are you have probably seen it without realising it, having now been featured in countless Christmas movies over the years.
This store sells everything toy-related, from old-fashioned hand-painted tin soldiers to the latest virtual reality tech. With a distinct and very cosy labyrinth feel to it, there's thousands of categories available – some of which are really quite quirky in that uniquely British way—a great choice for a top-quality, traditional Christmas gift for your kids.
Benjamin Pollocks Toy Shop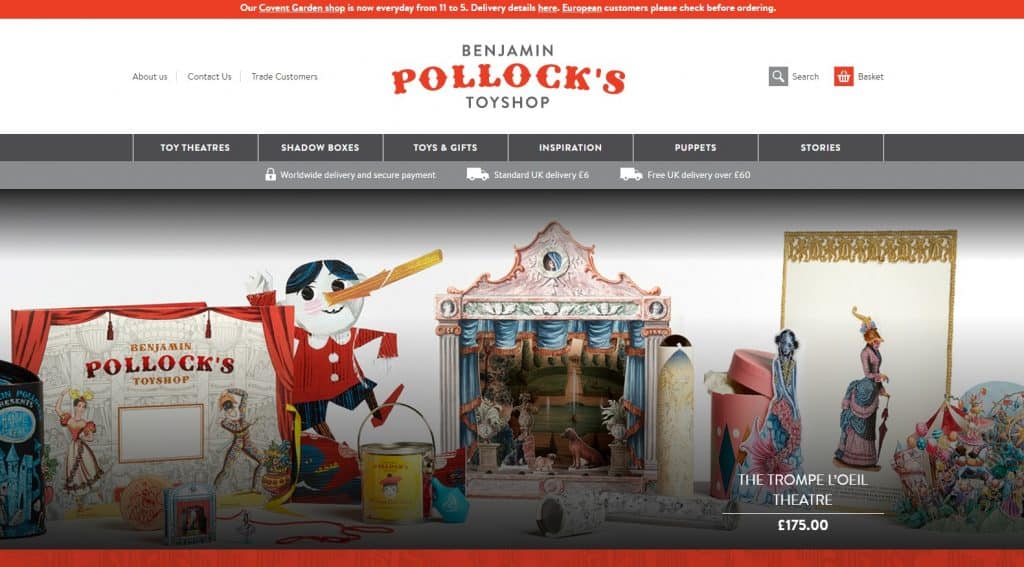 What a name. It's probably not possible to sound more British than Benjamin Pollocks, is it? Aside from tripping off the tongue quite nicely, this long-established Covent Garden store has been a mainstay for theatrical toys since 1856.
With humble beginnings as a simple puppet maker, the store grew in popularity over the years as a purveyor of high-quality, handmade toys of a certain niche; think shadow puppets, toy theatres, and beautifully ornate miniature horse carousels.
Charlie Chaplin was a frequent customer, and even the respected author Robert Louis Stevenson once said of the shop, "if you love art, folly, or the bright eyes of children, speed to Pollocks." Buying a child something from this store is a gift for life, something to treasure forever. Consider purchasing something like a harlequin court jester, painted in a dizzying array of vibrant colors. Or a miniature Mad Hatters Tea Party set – you'll be remembered eternally as the most thoughtful Aunt, uncle, or Grandparent the world has ever known.
The Rocking Sheep Company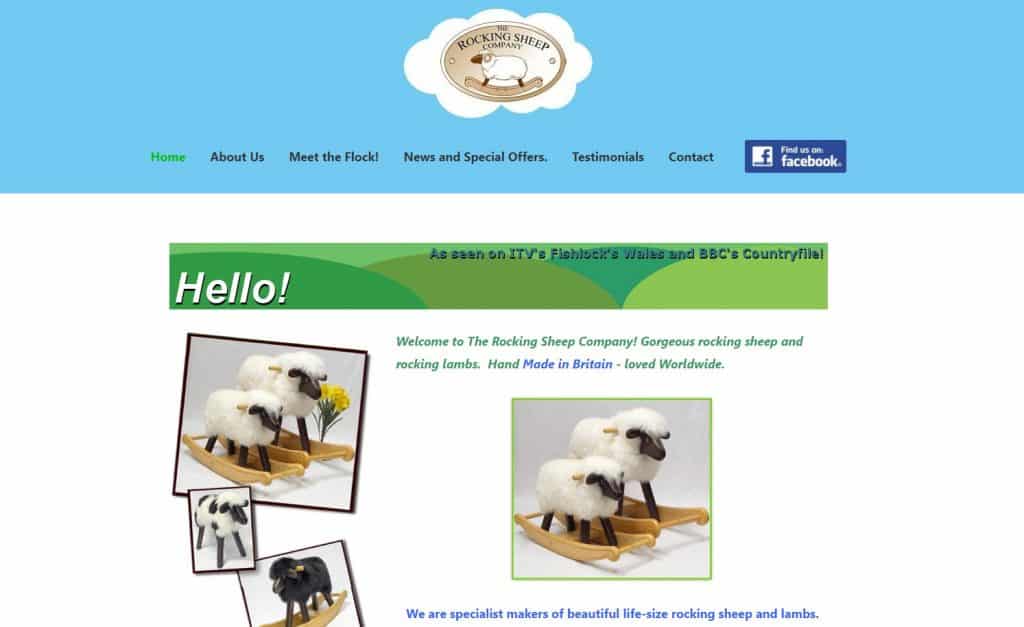 Rocking horses were, at one point in time, one of the most common items sold in toy stores across the world but have lost their place, and that's an unfortunate thing. Gifting a rocking horse to a child is less of a gift, and more of a family heirloom, to be passed down through generations.
Not just any old rocking horse will do the trick, though. It needs to be quite a special one, from a special store.
And this place isn't just any old store, and they don't actually sell rocking horses. They sell rocking sheep – and lots of them! ach one hand-made to order from their workshop in North Wales, which is, probably uncoincidentally, surrounded by sheep! Nothing here is mass-produced, and there's a distinct feeling of joyful pride amongst the owners and staff at this wonderful little business.
They're not cheap though, you'll pay around $500 per sheep, but when did family heirlooms come with a budget? And they're worth every dime, being handmade from locally sourced Welsh timber and the finest fleece, presumably from the local sheep.
Harrods Teddy Bears
Our final heirloom suggestion is the famed Harrods teddy bear. You've probably seen some of these bears for sale at various airport souvenir shops alongside giant Toblerones and last-minute travel essentials! Although in truth, as one of the popular toy brands, they're admittedly more mass-produced, and each one is identical.
Great little souvenirs, but not very special in the grand scheme of things. The "bear essentials", if you will.
However, you'll find an entirely different prospect at the London Harrods store, with a full range of bears made out of Scottish cashmere and Italian silk. Many previous bears are considered valuable collectors' items, and each year, a new bear is added to the collection of existing bears, including Maxwell, Archie, Chester, and Freddie, amongst others.
Selfridges
Recently voted the best department store in the world, Selfridges is one of the UK's leading high-end department stores known for quality and prestige. People are known to visit the store simply to appreciate the architecture of this beautiful building, commanding a gigantic retail footprint in the heart of London's shopping district.
The relaunched toy store here has been created to compete with the likes of Hamleys and Harrods and has a similar magical kingdom feel to both of those. Combining a broad range of traditional old-world toys with modern creations and tech, offering a great selection for all age groups.
Selfridges also have a knack for recognizing talent in giving shelf space to lesser know, smaller suppliers, stocking products from indie baby toy brands right up to more well-known popular toy brands.
Trunki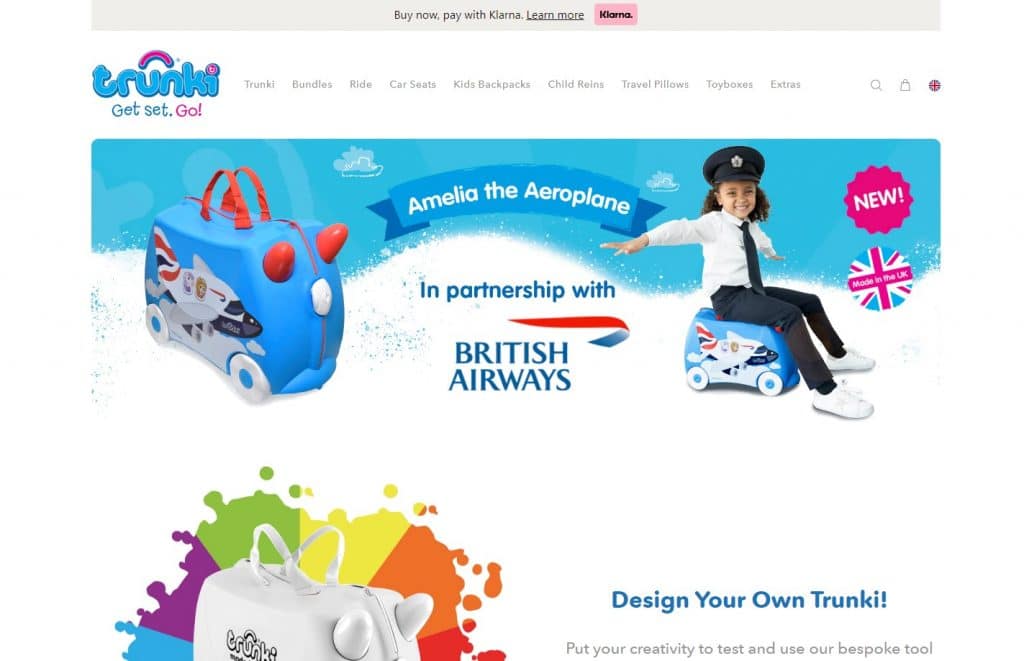 It might be a stretch to include this in the toy category but stay with us, because this is so much more than a child's wheely suitcase and travel bag company. Yes, they're miniature suitcases, and you would be forgiven for thinking of only one use for such a thing – but you'd be wrong.
These are unique, incredibly joyful creations with fun designs, delivering practical day-to-day use, whether that be a day trip to the zoo or a round-the-world adventure. They've taken off in a huge way in Britain, and are a common fixture in kids' rooms all over the country.
And fun fact for you, the company also appeared on the much-loved UK business reality television series "Dragons' Den", which is the UK's equivalent of "Shark Tank" hosted in the USA and Australia.
My Small World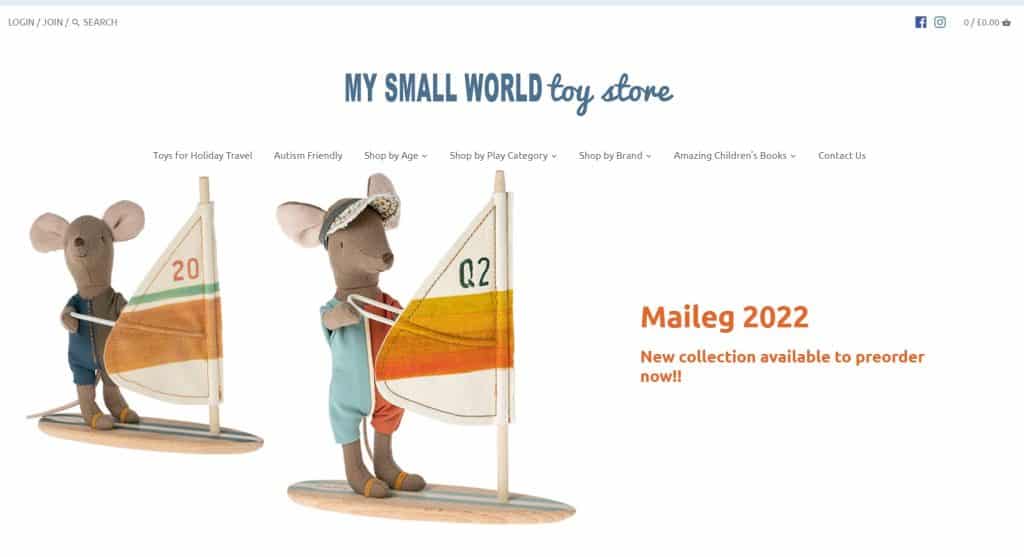 The staff in this lovely store, deep in the heart of historical Bath, are hilarious, fun, and knowledgable – qualities that resonate through the unique selection of unique toys available here. You get a distinct impression that all toy stores should look this way, with a charm and presence rarely captured elsewhere.The store is owned by some of the nicest people you could ever meet, but more than that is the obvious passion they have for toys, and spend months each year travelling the length and breadth of the UK looking for special, imaginative, baby toy brands.
You won't find anything electric here, just good old-fashioned British toys, many of which are handmade. You'll not find these hidden gems in a normal toy store. Thankfully, they have a website and are worth checking out if you're after something more quirky, off-beat, and traditional.
Toyville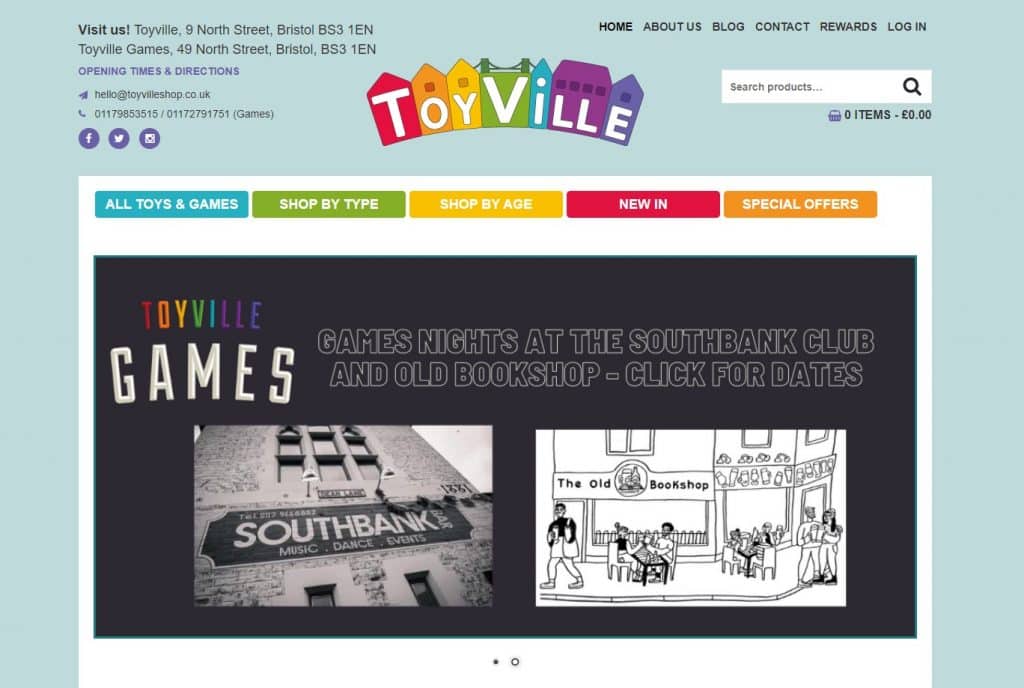 One of the more educational toy brands in this compilation, this Bristol store has an extremely British feel with less emphasis placed on tech, and more focus on learning through interesting, quite special, mostly wooden toys. Shop here if you're looking for a way to surprise your kids with something unusual and quite different from the norm.
They have a beautiful range of Moulin Rotty and Grimms (one of the most popular toys 2022), and we especially like the Christmas stocking filler section with a choice of pixie and fairies. This is an absolute must-visit store if you're looking for a way to feed your kid's imagination and have them thinking through fun.
Crocodile Toy Shop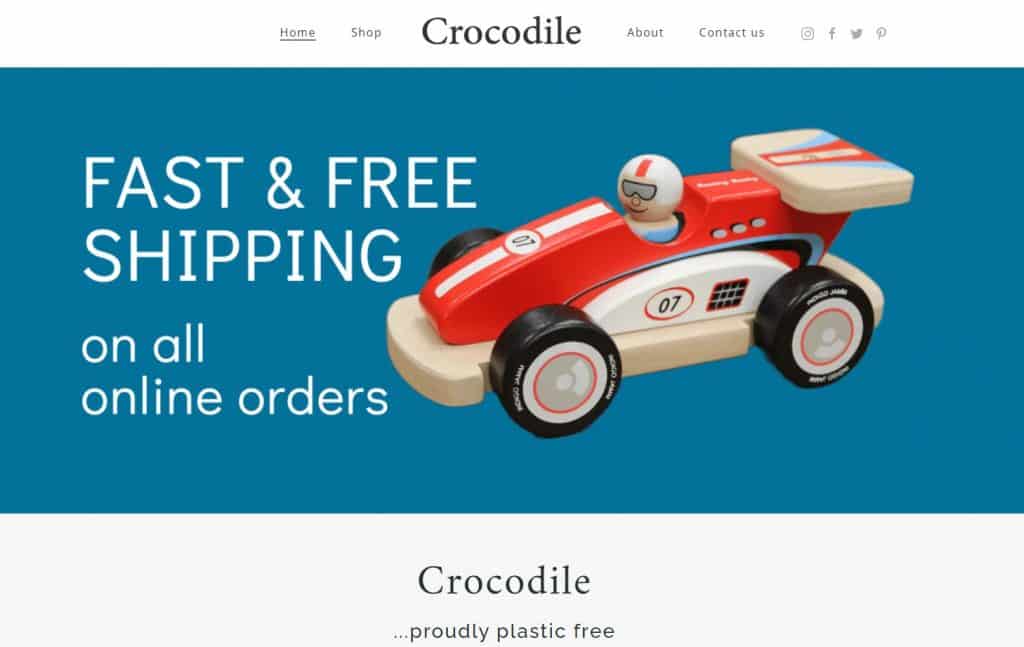 A problem sometimes faced with online shopping is the inability to interact with staff and provide feedback with suggestions, guidance, and help. Crocodile makes this easier by asking all online shoppers to fill out a brief online questionnaire (although this isn't , compulsory). But if you decide to partake,the staff will get back to you with bespoke ideas for special toys.
That's not quite as cumbersome as it sounds and, in our view, might just be worth that extra effort – they know what they're talking about and will almost certainly enhance your shopping experience if you're willing to interact with them just a little.
This small-tucked-away and proudly plastic-free store, is also driven by child development, focusing on traditional toys with a more modern twist. Aimed at parent interaction, a popular product available is the wooden toy garage, which is quite cleverly designed to require both an adult and child to construct.
Final Thoughts
We hope you have enjoyed our whistle-stop tour of some of the best toy brands in Britain. Don't forget if you need toys or any other purchases forwarded from the UK, MyUKMailbox can help. We have a wide range of services to suit your requirements. Our UK address provides a convenient way for you to shop online and have your purchases delivered.. Which we'll then forward to you – anywhere in the world. For a hassle-free solution that takes the stress out of international shopping, so why not get in touch today to see how we can help.