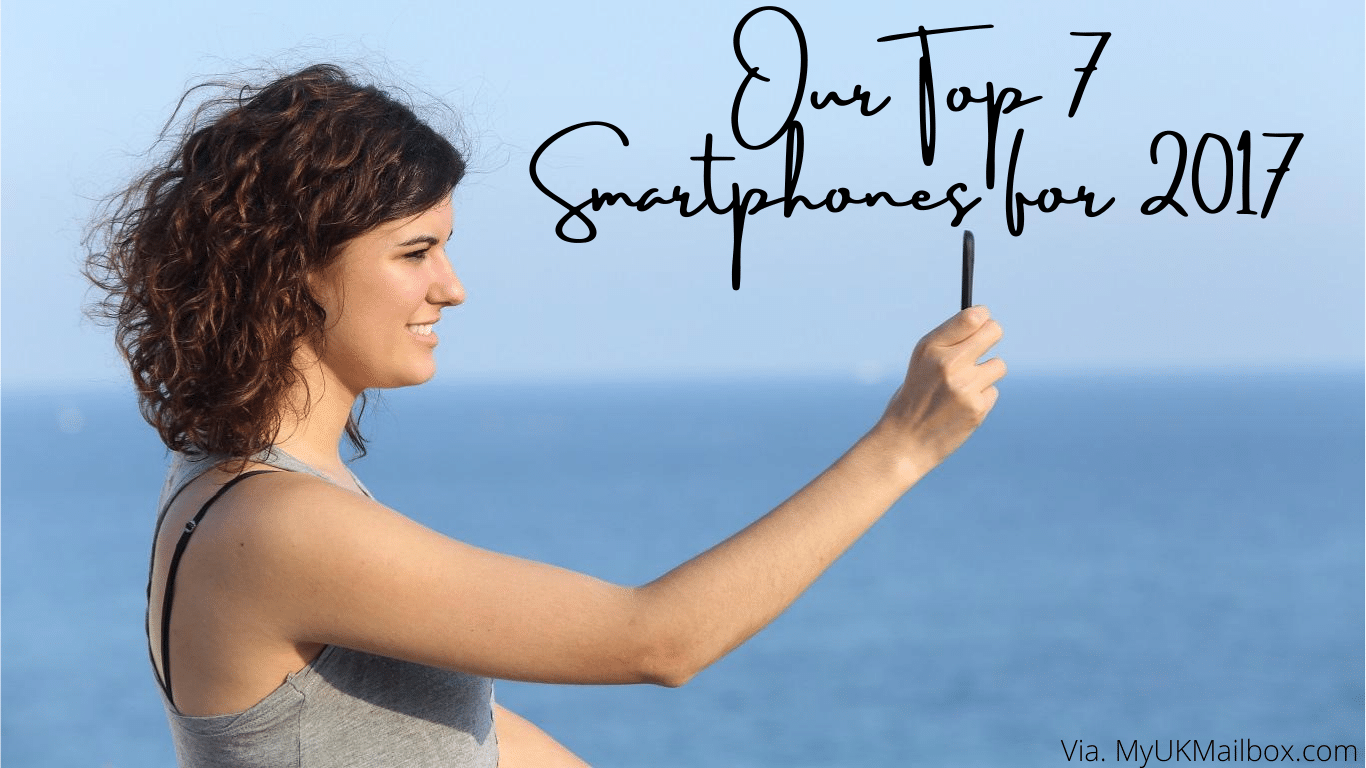 Our Top 7 Smartphones for 2017
Smartphones have become the must-have accessory for most of us these days, taking photos and videos, listening to our favourite tunes, using online services, playing games, and of course making and receiving calls! With a whole new crop of the latest and coolest state of the art smartphones recently released onto an eager market just in time for the holidays we at MyUKmailbox wanted to give you a few tips on the a few of the phones we think you will love, so read on and see what you think of our picks.
Best For: Early adopters of latest technology.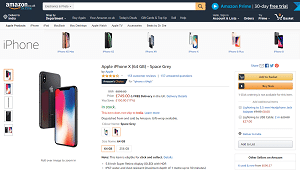 The much trailed and long anticipated new offering from Apple is finally here. With a super large 8.5 inch screen, face recognition software, wireless charging, plus all the usual goodies you expect from one of the world's leading innovators over at Apple HQ, your wait is over at long last. If you love your IOS smartphones, and large screens this is one for you, Read more here.
Pros: Bezel free, automatic setup, OLED display, plus-size screen, wireless charging, face ID.
Cons: High initial cost >£1000, the infamous notch at the top of the screen (although Apple have introduced a 'remove notch' app).
Cost: From £999.
Best For: Photos, videos and display.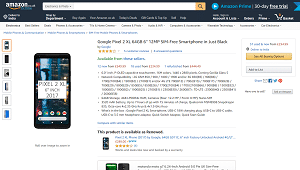 If you are a fan of Android phones, love the bezel-free look and use your smartphone for pictures and videos then this plus-size beauty or its slightly smaller sister could be just what you might be looking for. With fingerprint recognition technology, a really hard wearing Aluminium back, (no easy to break glass here), and excellent IP67 water resistant qualities, an 18:9 aspect ratio screen and superb quality camera these phones are well worth a look. Read more here
Pros: Great photos and videos, excellent water resist, competitive price, clever side squeeze to launch Google Assist.
Cons: Large bezels, no 3.5 mm jack point, slightly dated look.
Cost: From £629.
Best For: Lovers of tall phones and cool looks.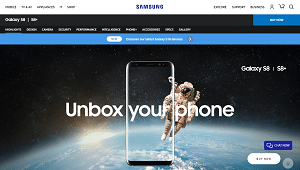 All you Samsung devotees and Android enthusiasts should give this phone a once over. It has the usuals great looks you expect from a Samsung phone, with your favourite bottom of screen widgets for quick launch of well thumbed apps. Featuring some great software, a super camera that is reliable in any light conditions, and with a big screen on an acceptably sized phone you should give this phone serious consideration, Read more here
Pros: Superb design, best AMOLED screen on any phone, fab software experience, high performance camera in any light.
Cons: Poor fingerprint scanner, Still has unremarkable Bixby talk-to system, quite high price.
Price: From £779.
Best For: Music lovers and side-squeeze enthusiasts.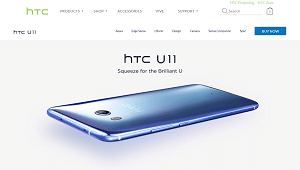 This is the latest offer from this Taiwanese giant of the tech world and it will come as no surprise to lovers of the HTC marque that this phone has the same top notch audio experience as previous models. It also comes with the very latest in 'squeeze' technology, which HTC call 'Edge Sense'. This will allow you to interact with apps in a unique, user friendly way and some will love it. It is also IP67 which means it can stand immersion in a metre of water for up to half an hour (handy if you often drop your phone in the bath!) It will also be compatible with both Google Assistant and Amazon Alexa, great for voice search and such. Read more here
Pros: Great camera, amazing sound performance, great range of colours, Edge Sense technology.
Cons: Not the best looking on the market, no 3.5mm jack.
Price: From £649.
Best For: Android lovers on a budget.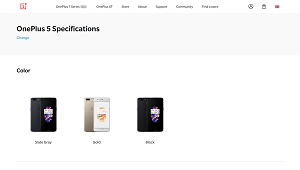 This is the current offering from the Chinese manufacturer and it has been designed to compete with more expensive smartphones on the market.  With an excellent AMOLED full HD screen, dual lens camera, fingerprint recognition and great looks it certainly makes a good fist of the job.  The rear camera has both 16Mp and 20Mp lenses for superb pictures and videos great looks and a great feel this is an ideal buy if you are looking for a top performing smartphone that will match more expensive competitors without breaking the bank. See more here
Pros: Fantastic battery life, really fast performance, superb design.
Cons: More expensive than previous models, large bezels.
Price: From£449.
Best For: Android lovers who prefer Apple design.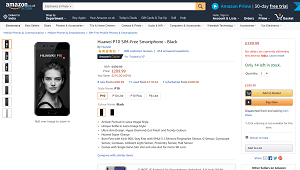 Here is another Chinese made new arrival from this well known manufacturer and it certainly won't disappoint. If your preference is for the Android operating system, but you love the design features of Apple devices then this could be just the smartphone for you. It has expandable storage, a great feature by the way, a super dual lens camera, really cool looks and a great array of colours. How do you like the sound of Dazzling Blue, Mystic Silver, Prestige Gold or Ceramic White for example? This is a phone that comes at an attractive price and is well packed with goodies. Well worth a look. See more here
Pros: Great Apple style design, decent battery life, good performance.
Con:- Camera aperture could be too low, may not be the coolest of marques.
Price: From £550.
Best For: Gamers.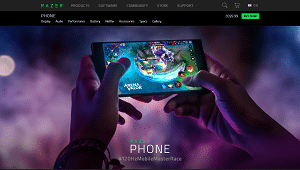 Our last choice is from the gaming stable company, Razer and is our pick if you are a keen game playing enthusiast. This phone comes with a fantastic screen that can be set to up to 120Hz refresh rate to give an amazing total immersion gaming experience, and has probably the best sound system of any current smartphone We have to say that this phone is not packed with some of the latest goodies you can find on other phones here but if you are a keen gamer and use your smartphone for this then it is more than capable for all the other functions and is an ideal 'phone for gamers. Read more here
Pros: 120Hz display for super-smooth operation, best speakers ever, high powered (8Gb Ram).
Cons: A little bit 'brickish in appearance, not the best battery, camera is a bit slow, only on 'Three'.
Price: From £699.
We here at MyUKmailbox will always endeavour to give you the best advice we can on all the latest stuff, whether it be technology or other things and we hope that our look at some of the latest smartphones available is helpful to you if you are in the market for an upgrade. So we wish you a pleasurable shopping experience and hope that our guide has been useful. Look out for our next blog where we aim to give you tips on Smart Watches that you can sync to your precious phone. Happy shopping!