Top 10 Best Gifts for Men in 2017
Even though the Christmas holidays have come and gone, there are still many gift-giving occasions that will arise throughout the year. Birthdays, Valentine's Day, anniversaries, graduations and other special moments are all times when you may want to surprise a special guy in your life with a nice gift.So, to make shopping for that special guy a little easier for you, we have compiled a list of the top 10 best gifts for men in 2017.Here they are – in no particular order.
Parrot Bebop 2 Drone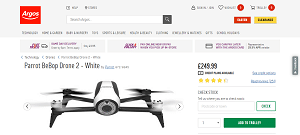 This amazing drone from Argos features 25 minutes of flight time and a first-person bird's eye view. The Parrot's maximum speed is 6mph and is equipped with an impressive 14MP camera and 8G of internal memory. This drone also has several sensors to ensure a smooth flight and optimum user control-ability.
Vuzix iWear Video Headphones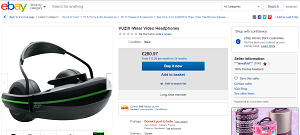 These futuristic video headphones from ebay provide an immersive experience in gaming, movies, music and more. They come with plug and play compatibility for all devices – like Blu-ray, tablets and consoles and feature a 55 degree field of vision. Various sensors in and on the headphones allow the user a virtual reality experience that is second to none.
Texas Hold 'Em Poker Set
The poker fan in your life will love this official Texas Hold 'Em Poker Set from Amazon UK. It features a complete set of chips in varying denominations, two decks of cards, Dealer button and a sturdy tray and storage box. This would be a great addition to game night with friends.
Excursion Gifts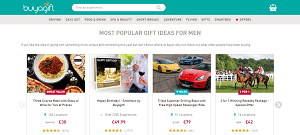 Buy A Gift offers one of a kind experience gifts from a wide range of categories. You can choose from VIP passes to sporting events, race car passenger rides, hot air balloon rides, exclusive tours and gourmet food tastings – just to name a few! These types of gifts are truly unique and provide the recipient with memories that will last a lifetime.
Whiskey Stones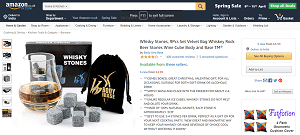 Wouldn't it be great of you could give the whiskey (or other drink) fan the gift of never having their ice melt and water down their drink again? You can, with these nifty whiskey stone ice cubes from Amazon. They are made of granite and, after cooling off in the freezer, can keep a drink just as cold as ice can.
Hexagon Levitate 2.0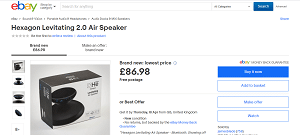 Bluetooth speakers are a popular thing, but you've never seen one like the Hexagon Levitate 2.0 from ebay. It floats in mid-air over the rechargeable base while playing your favorite tunes. You can also use it for hands free calls, too. A super cool gift for the techy in your life.
Night Vision Binoculars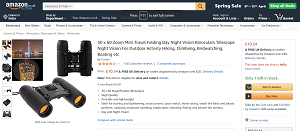 These night vision binoculars from Amazon UK would make a cool gift for that outdoor enthusiast in your life. They have long range viewing, lightweight and portable, making it a great choice for hunting excursions, hiking and more.
Engraved Zippo Lighters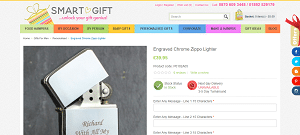 Zippo lighters are always fashionable and never go out of style. Smart Gift Solutions offers a beautiful chromed version that can be customized with up to four lines of text. This lighter also includes a free personalized message, free photo card and can be gift wrapped for just £2.99.
Personalized Metal Wallet Card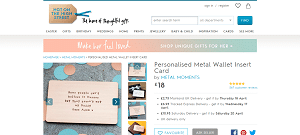 This personalized metal wallet card from Not On The High Street is a meaningful gift that can be carried with the recipient at all times. It is the size of a standard credit card and can be customized with with a personal message of your choosing, of up to eight lines. Choose between aluminum or copper finish and a standard or luxury gift box for the perfect presentation.
Mr Natty Bring Me Sunshine Beard Elixir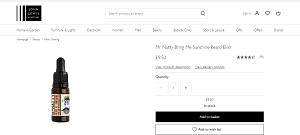 Mr Natty Beard Elixer from John Lewis makes a great gift for the bearded guy in your life. It is a special blend of fragrances and conditioners to leave their beard soft, manageable and smelling great. This particular product has citrus undertones and leaves the skin below fresh and rejuvinated!