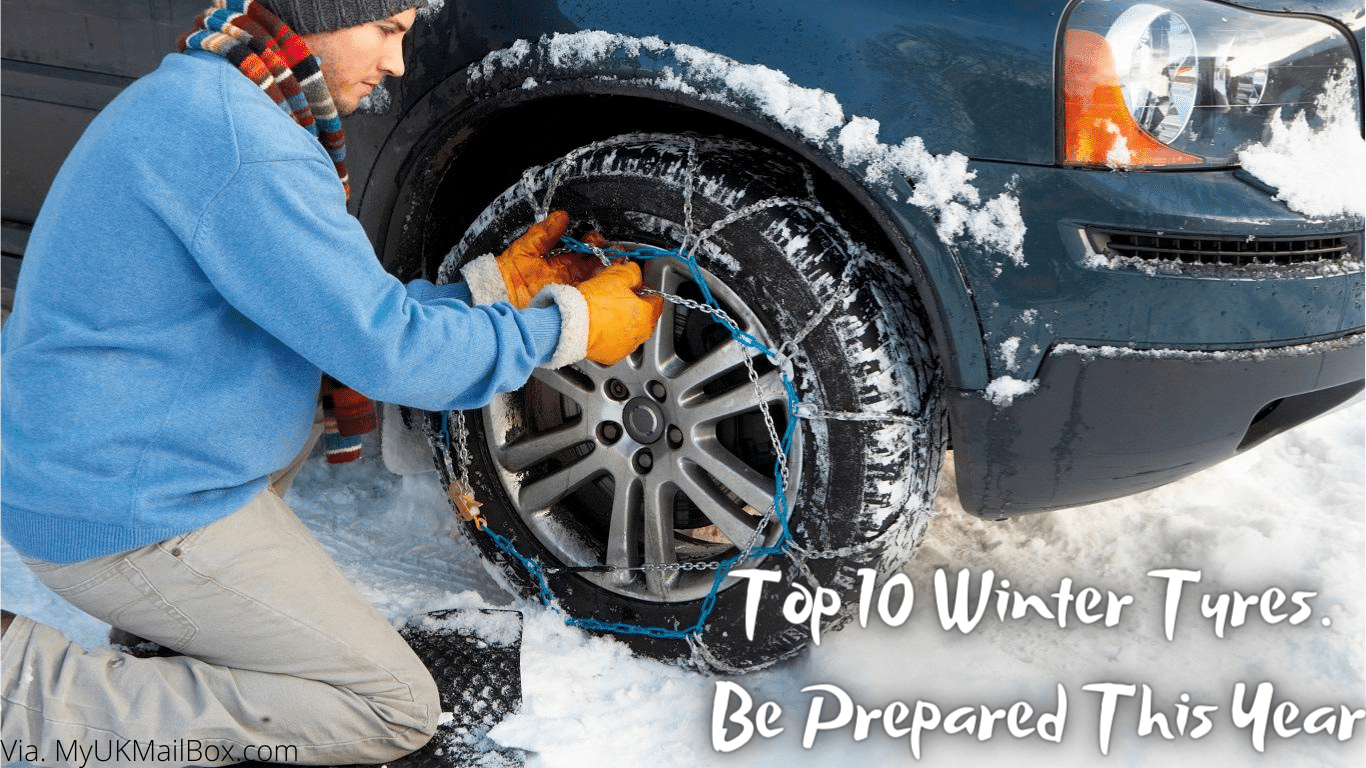 Top 10 Winter Tyres. Be Prepared This Year
Now that we are well into Autumn, and the nights are getting longer, we at MyUKmailbox are starting to think about Winter driving conditions. So with that in mind we thought we would give you some tips on the best tyres on the market. The Scandinavians are well used to challenging driving conditions in the winter months and they choose to opt for top quality tyres on their cars to get around. In fact they have a saying 'Winter tyres first, 4 wheel drive second', in other words it is better to have good winter tyres on a front wheel drive car than to have ordinary tyres on an all terrain vehicle. Well they should know, so here are our choices for you to browse.
Michelin Alpin A5 XL £124.82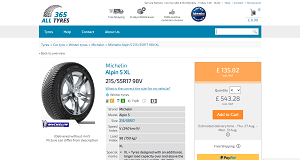 This tyre has great looks and performs very well in all conditions that you can throw at it. It is equally good in dry, wet, and snow covered roads with a fantastic all round feel at the steering wheel end. The tyre gives excellent grip and great stability, a quality all-rounder and certainly one to pick if your commute or trip is prone to a variety of road conditions.
Continental ContiWinterContact TS850P £53.00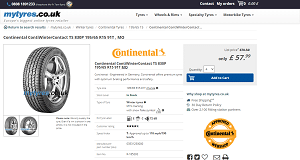 Here is a reasonably priced ultra high performance winter tyre, from one of the top manufactures, which comes with outstanding test results and customer feedback. On test all parameters returned well over 90%, for example the road to steering wheel feedback scored 95% and the contact levels returned 93%. Customers rated the tyre as highly recommended, and almost all of those asked said they would purchase the tyre again. A great tyre to put on your motor for the season.
Hankook i' cept RS2 £48.72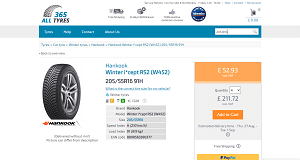 This Korean made winter tyre has impressed in various tests and comes in at a very attractive price point, sub £50, not bad at all for a 195/65 high performance poor weather tyre.
Top motoring publication Auto Express rated the tyre 2nd overall out of the 8 winter tyres they tested, in arduous conditions in Finland, so they will cope with anything winter road conditions can throw at them. Scoring 100% in all snow test conditions, with great braking, handling and balance ratings it would be a superb choice for this winter.
Nokian WR D3 £73.50
This tyre replaces the previously proven D3 and is Finnish made, say no more, the Finns know all about winter driving! It is the first tyre listed to be rated Class A for wet grip and will perform very reliably on wet and slushy roads, with excellent aquaplaning prevention technology.
The tyre also features a slush and deep snow blower tread and delivers great driving comfort with minimal noise and vibration from the road surface. All told, the perfect tyre for our usual UK winter road conditions but also suitable for wherever you want to put them through their paces.
Pirelli Snowcontrol Series 3 W210 £81.40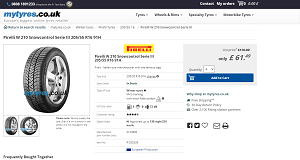 A top brand tyre, this has a great record of traction and handling in both wet and snow driving conditions. Fuel consumption tests and driver reviews report that this tyre is as economic on fuel as any summer tyre, which is not always the case, and also drivers say that the steering feedback is remarkably good in all driving conditions. All in all this is a superb all round choice of winter tyre, very versatile in every situation.
Bridgestone Blizzak LM-32 £47.04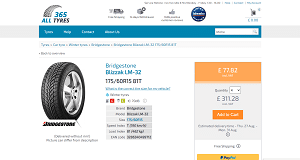 A very reasonably priced 165/60 winter tyre, ideally suited for the small to medium sized car or van. The tyre offers superior cornering and braking on ice as well as snow with great grip on dry winter roads and a steady performance in the wet. Described on a leading tyre review website as giving an exemplary performance overall, this is an all round sturdy product which also comes in an optional run-flat version as well.
Semperit Speed Grip 2 £81.00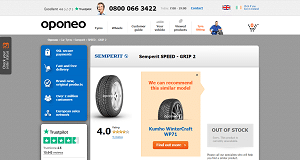 Ideal for saloons and family cars ,this tyre has high-density siping which are going to ensure superior traction in whatever conditions winter can throw at you. For added safety it gives really short braking distances, a definite plus for winter driving. One reviewer gives the tyre a 5 star performance in snow conditions, with very little rolling resistance. Some drivers report that the steering wheel feels even lighter than when they are on summer tyres, resulting in lower fuel consumption as a result, an unusual result for a winter tyre and certainly to be considered.
Fulda Kristall Control HP £51.40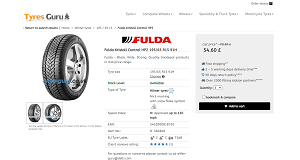 This is a very highly rated winter tyre across all parameters, with many reviewers. All the usual features you come to expect from a winter tyre score very highly with reviewers here. Dry and wet grip come out at 100% and 90% respectively, with road feedback and handling also coming out extremely well. Customer feedback suggests that the tyre will handle very well on heavily snow-bound roads, a great get-me-home-safe feature. All told, this is a well fancied, high performing mid-priced winter tyre, packed with technological excellence.
Goodyear Ultragrip 8 £67.81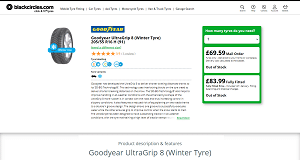 This is a tyre that has featured high up in the performance test tables of all reviewers every year since its introduction, its best score on the Auto Express snow handling category being an amazing 100%, even its lowest mark, in the aquaplaning section being 95.5%. These are very impressive results, matching all its nearest competitors and it represents a great buy if you are in the market for a quality winter tyre for a competitive price. We would recommend this tyre.
Dunlop Winter Sport 5 £75.26
A high end 17 inch winter tyre with a great pedigree from the world leading tyre maker. With a 100% snow handling score on test, and offering superb stability, great protection from aquaplaning thanks to deeper grooves, and safe performance on freezing roads this is a great choice for larger cars and will come up to expectations whatever you throw at it.
We at MyUKmailbox value our customers and we like to give you our best advice on all your purchases. We have therefore included in our list here a wide range of winter tyres to suit all pockets, be compatible with as wide a range of vehicles as possible, and perform as well as possible on different winter road conditions, to give you the best possible choice we can.
Happy shopping!