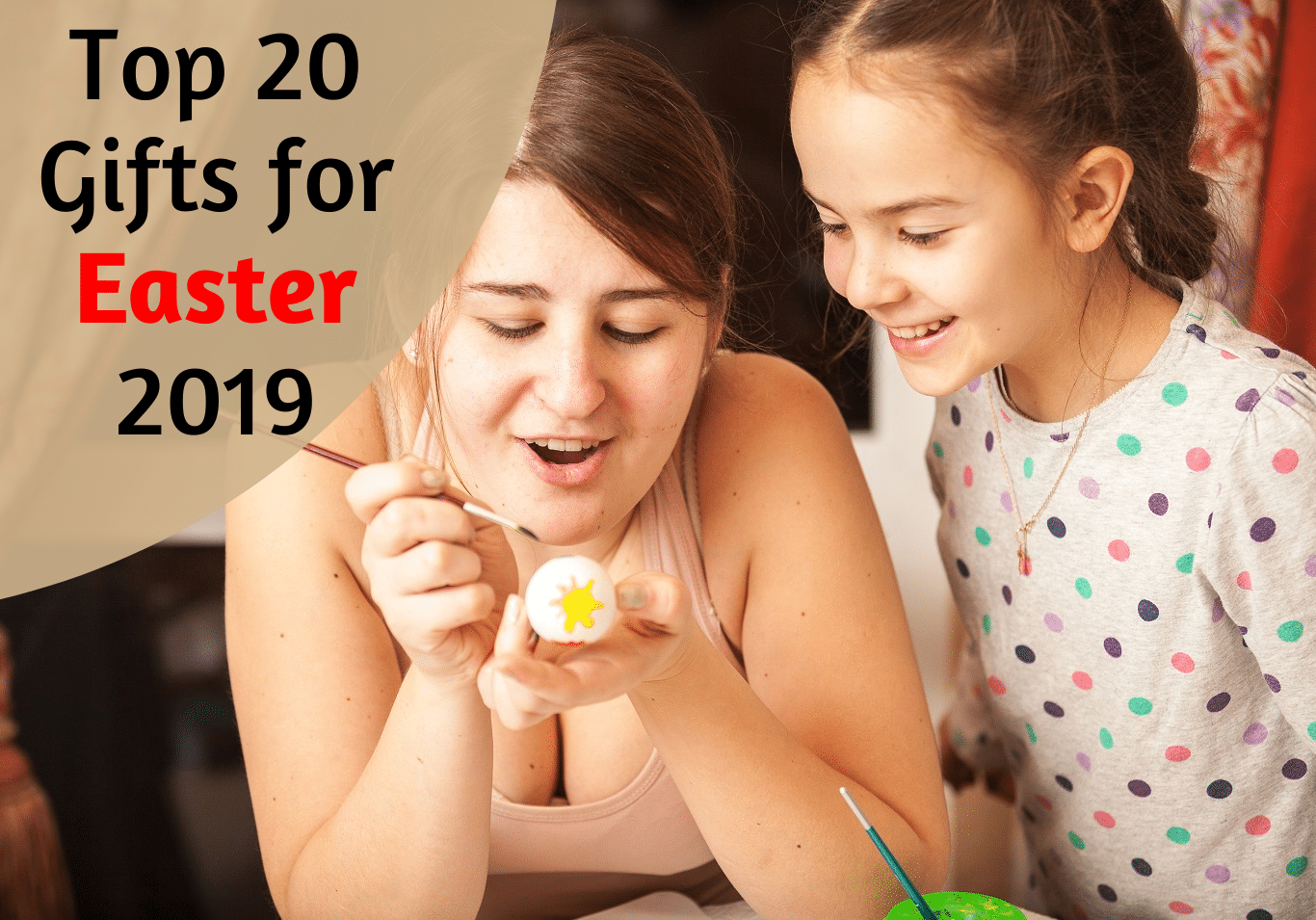 Top 20 Gifts for Easter 2019
Easter is just around the corner.
It brings to mind bunnies and adorable little chicks, eggs and baskets, chocolate and church clothes.
Easter gives parents a great opportunity to do a bit of spring shopping for their children. It's the first family friendly shopping even since Christmas.
Of course finding the perfect Easter gift for those Easter baskets this year can be a challenge – especially if you are looking for something beyond the typical chocolate bunny and stuffed animal. You want something different. Something unique.
Finding the perfect basket items can vary with the age of your children of course, as well as your own family's traditions for the holiday. Whether you're looking for one big gift or perhaps a few smaller ones to round up a fun Easter stash, we have some great suggestions for the kids in your life.
Ordering specialty items from one country and having them send to another can be complicated. We try to take the complication out of the transaction with our parcel forwarding services. Simply order online, send your deliveries to us and we will send them on their way!
Chocolate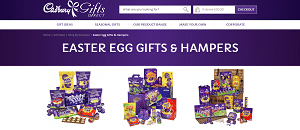 It's an Easter classic with good reason. A chocolate bunny might be the standard for Easter baskets, but there is no rule saying the chocolate has to stop with the kids. Buy some delicious high quality chocolates and share with adults this Easter as well.
Candles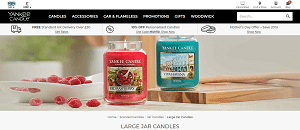 Candles make great gifts and the scents of spring are especially fun as the cold weather of winter finally comes to a stop. Buy candles that not only are pleasing to the nose, but pleasing to the eye as well with pretty tops and holders.
Soap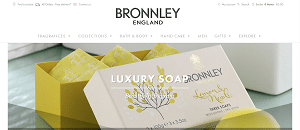 There is standard bath soap, and then there are the specialty soaps that can enrich your life with suds, scents and a full sensory experience. Of course there are also fun soaps, gels and Easter basket goodies designed to make bath time more fun for the youngest bathers.
Bubble Bath
Give your partner a bit of relaxation this Easter with a high end bubble bath. Let the rich suds carry stresses away. Or buy children their own fun, scented bubble baths to make their bathing experiences more like a playtime and less like a scrubbing time.
Rock Painting Kit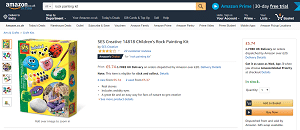 Embrace the bright colors and the fun of the spring season with a rock painting kit. A great item to fill and Easter basket, a rock painting kit can provide hours of entertainment, a way to flex the creative muscle and an opportunity to leave the pretty rocks out for others to enjoy as well.
Lost Kitties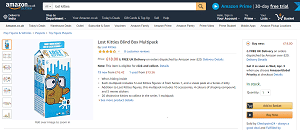 A fun toy for cat lovers, a Lost Kitty blind box hides your children's latest toys from view. Buy a large container with multiple kitties inside or buy a single blind box for a little bit of extra fun, and your child will not only enjoy opening the box, but playing with the kitty inside as well.
Ring or Jewelry Holder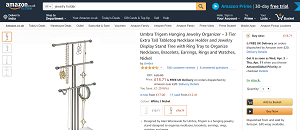 A perfect Easter gift that spans generations, a ring or jewelry holder makes it possible to see the special accessories that you wear on a regular basis and store them safely at the end of every day. A small ring holder by the sink makes it easy to slip rings off to wash your hands or take a shower. A larger holder stores bracelets and necklaces in a pretty display.
Make-Up Palette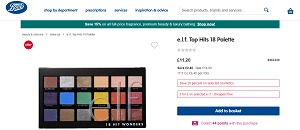 For a teenager or young adult, shopping for Easter gifts can be a challenge. If your recipient enjoys make-up and fashions, however, a new make-up palette might be exactly what you need to bring a smile – and a bit of eye make-up – to her face.
Calico Critters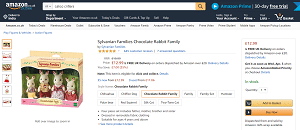 Loaded with simple charm, Calico Critters are a perfect gift for the holidays. Buy critters that reflect the holiday season to add to an existing collection, or buy a starter pack of critters and perhaps some accessories to start a brand new collection for a young child.
Stuffed Animal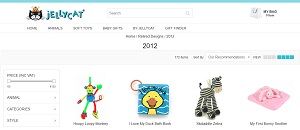 Young or old, most children love stuffed animals. Easter is a perfect time to buy an adorable stuffed animal that reflects the mood of the season. A stuffed rabbit or adorable duckling makes a great basket-filler, and it's far better to offer your child a stuffed animal than a real one that might be more work than your family expected.
Polly Pocket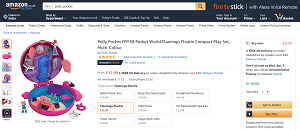 Another classic toy, Polly Pocket is small enough to fit easily inside an Easter basket and the small toys might make great egg fillers as well. You can expand a Polly Pocket collection easily and know that you're not going to overflow a basket or a toy chest.
Paw Patrol
A favorite cartoon translates into excellent toy selections. For a Paw Patrol fan, almost any item from the show is going to be a new favorite. Paw Patrol toys, books, movies, pajamas and more are available and a great gift to make a child's Easter morning.
Movies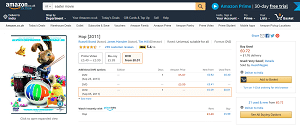 Movies are always a great idea for Easter gifts. You can give the gift of Easter movies starring your child's favorite cartoon character or look for Easter classics for older audiences. And if you want to make your older kids happy, just stock up on some of the latest comedies and action films for them to enjoy.
Hatchimals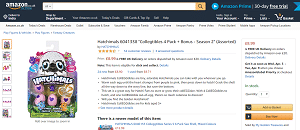 Children love Hatchimals because they are more than just action figures – they are toys with a twist. You won't know which characters you have to play with until you open the package and let the eggs inside "hatch" to reveal the newest toys in your collection. Hatchimals fit nicely into Easter baskets and possibly into Easter eggs as well.
Video Games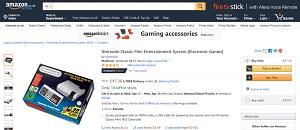 Filing an Easter basket for a child who has outgrown traditional toys can be tough. Fortunately there are other interests you can explore like video games and video game accessories. Buy a classic console with games or pick up the latest release for your current gaming system.
Lego Easter Kit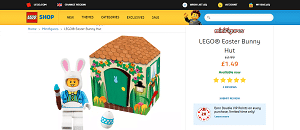 Have a kid (or adult) who loves Legos? You can indulge their constructive whim with the Easter Lego set. Let them create something that is just right for the season and you can fill good about giving a perfect Easter gift and giving them something creative as well.
Pomsies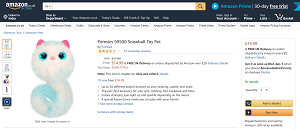 Kitties are cute, and when you cross a kitten stuffed animal with a toy that can easily attach to just about anything, you're going to make some children very happy indeed. Pomsies can be wrapped around backpacks, purses, headboards and just about anything else to bring a little friend along.
Sphero Mini
Have a child who likes robots and remote controls? He'll love a Sphero Mini. The little robotic ball rolls along with your instructions via the remote control app and can be hours of fun as you find new ways to make him move and new games to play.
Easter Cookies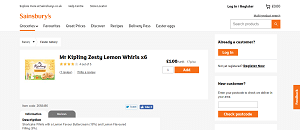 There are very talented bakers and then there are simply some classics from home that you want to enjoy anywhere you go. Order yourself some Easter cookies and you can enjoy the familiarity of delicious shortbread or chocolate chips anywhere you are in the world.
Easter Mug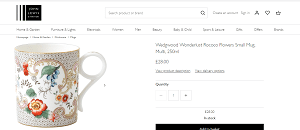 The perfect gift for the coffee or tea drinker in your home, an Easter mug makes it easy to find a gift that travels and packs well. Get a classic mug or one that has a bit of attitude and fun to make this Easter a memorable one.
Easter is a fun, family holiday. Searching for eggs, dressing up for dinner and nibbling on chocolate and candy are all part of the joys of this spring time holiday. This Easter, get creative with the goodies you stash in everyone's basket. Maybe even grab a few for yourself!
Worried about other people opening your packages? Don't be. We follow all of the laws in the UK in order to keep your items safe and secure before we send them on their way. Click here to learn more.