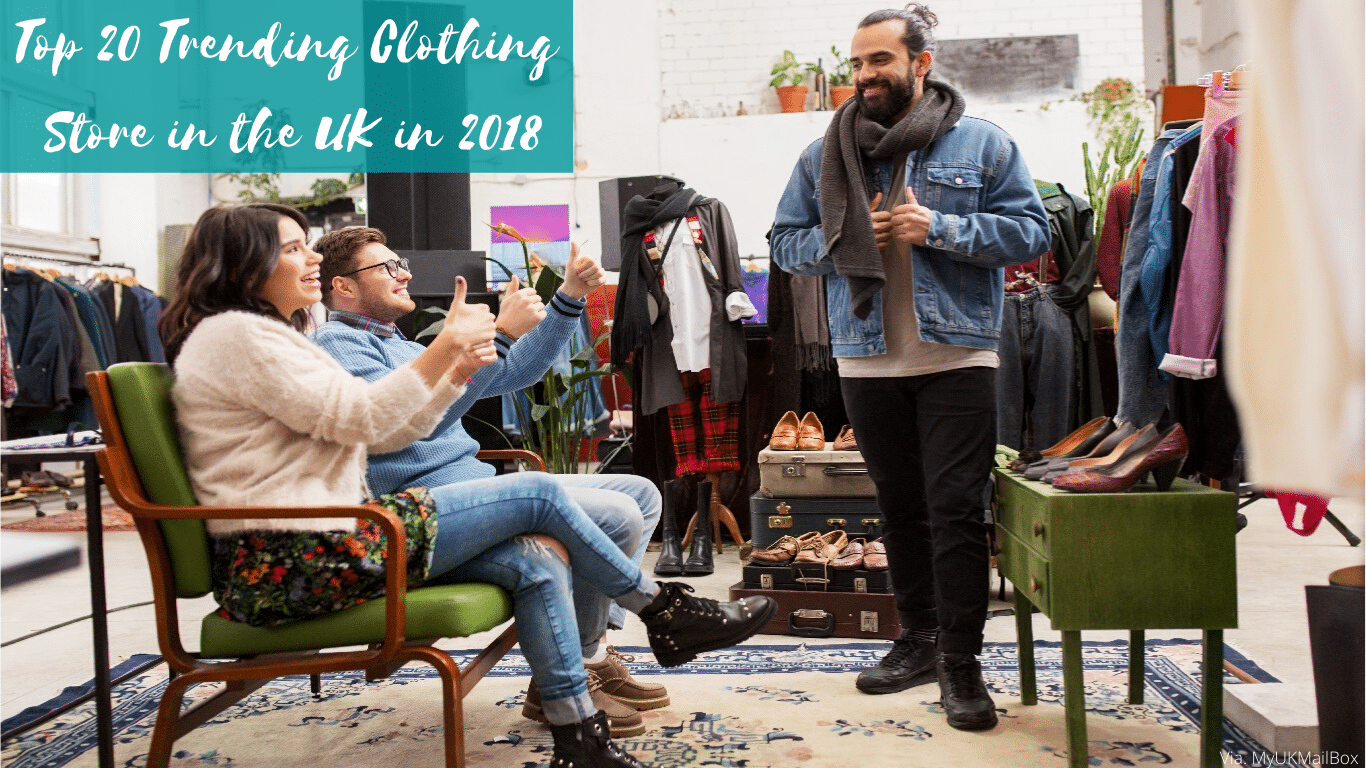 Top 20 Trending Clothing Store in the UK in 2018
Fashion can be tricky, especially when shopping online.
Does the quality justify the price?
Is the color a perfect match?
How do you properly accessorize your new items?
Fortunately, there are some UK stores that are always worthy of your trust. These trending clothing stores are popular with good reason. Ordering from one of these top stores is a great way to shop with confidence and be sure you're buying the top fashions from a quality establishment.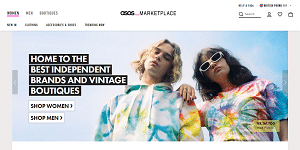 The ASOS Marketplace is a brainchild of the online giant ASOS. The Marketplace is a collection of smaller boutiques that feature indie labels and clothing that may not be in the public's eye just yet. It's an eclectic assortment of fashion items for those who enjoy a unique fashion sense.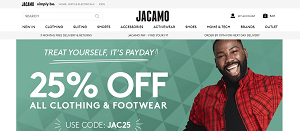 Men who are looking for affordable fashion need look no further than Jacamo. With extended sizes running from Small through 5XL, Jacamo offers a variety of items from well-known brands like French Connection, Adidas, Firetrap, and Nike.
3. The Idle Man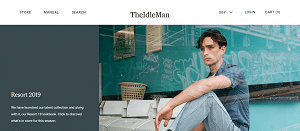 Another store that sprung from the ASOS empire, The Idle Man focuses on designs for discerning, fashion-forward men. The Idle Man sells its own label and other new designers, looking for clothing that is flattering and stylish.
4. In The Style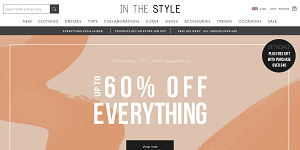 With less than five years in the marketplace, In The Style is holding its own with women who love fashion. In The Style is for women who love being in the spotlight and the store often collaborates with celebrities to create new lines. Sarah Ashcroft, Billie Faiers and Charlotte Crosby have all worked with the store to create fashionable looks.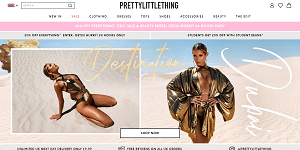 Pretty Little Thing drops new clothing and accessories on a daily basis, making it a fun place to check out new styles and find deals. Pretty Little Thing has a range of fashion items ranging from sleepwear and loungewear through formal evening dresses and make-up and other beauty items.
6. Beyond Retro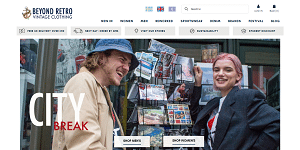 This shop originated in East London, but has since opened ten different storefronts in the last thirteen years. The website is just as eclectic as the store and is full of interesting items that are collected and curated by vintage fashion experts. This is a store where you can find truly unique vintage items you can't find anywhere else.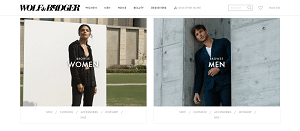 Looking for something new and interesting? Wolf & Badger has a collection of pieces from well-known designers alongside emerging brands. The store features fashion-forward designs for the home as well as clothing styles for children, women and men.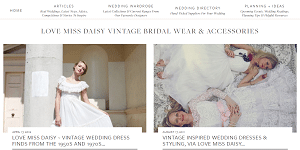 Love vintage clothing, but not sure how to order it online? features carefully selected items from the 1940s through the 1980s that span not only the decades, but a wide range of styles and sizes as well. This is also a great spot to find a truly unique, vintage wedding dress – all ordered easily online.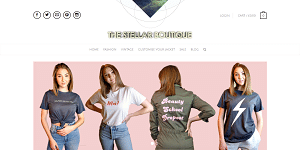 The founder of the Stellar Boutique, Stella, worked with top fashion brands for more than a decade before taking off on her own to create a boutique that features single offers from a variety of designers. The website sells jewelry, accessories and clothing items, usually featuring one-off creations from designers across the globe.
10. Boohoo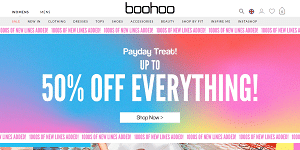 If you love fashion, but don't have a big budget, Boohoo is a well-known online retailer that has trendy fashion that mimics celebrity style. In addition to being popular with online shoppers, Boohoo has also won numerous awards for the excellent combination of price and style.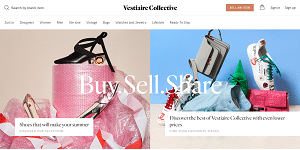 This is a high-fashion collective where the online community comes together to exchange clothing items and buy and sell. The added benefit of Vestiaire is that there is an online team who works as intermediaries to check the quality of items as they are bought and sold.
12. Selfridges
Selfridges has created a chain of high end department stores. These stores sell luxury fashion items for men, women and children. Selfridges has been voted as the top retailer in the world and sells many different high-end designers including Gucci and Burberry.
13. Stylebop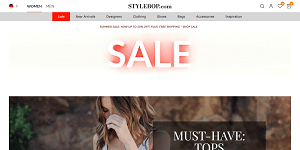 It sounds like a fashionable teen endeavor, but in actuality, Stylebop is a top name for luxury labels. More than two million online shoppers go through Stylebop on a monthly basis to see what new items have been released from both established and new designers.
14. Far Fetch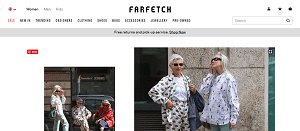 Far Fetch brings many of the world's top boutique shops together in a single online storefront. Far Fetch curates the boutiques and their offerings to find diverse and interesting, as well as luxurious, items to offer customers.
15. Monki
A quirky shop, Monki is related to the denim shop, Cheap Monday. The collections at Monki are fun and exciting with bold designs and bright colors. The brand is playful and the clothing and accessories sold are designed for young adults and teens who enjoy making a bold presence in the fashion world.
16. Matches Fashion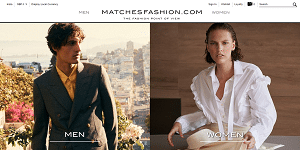 Matches Fashion offers more than 400 designers in a single location as well as fashion advice. They offer fashion help around the clock through the MyStylist online system. With your personalized style advice and top end designers, Matches Fashion is large presence in the online shopping community.
17. Missguided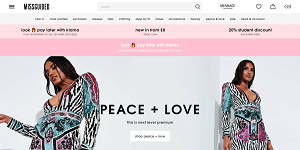 If you consider yourself fashionable, then Missguided is the place to be for on-trend fashions. Not only does Missguided offer a wide range of new and exciting clothing and accessories to browse and buy, but you can also learn and explore ideas with a fashion blog and an updated trend area on the website.
18. COS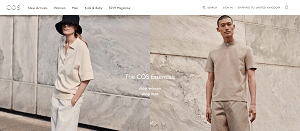 If your aesthetic is more streamlined and simplified, COS provides modern and functional designs of high quality construction. COS offers timeless essentials that will last for years and build a high-end wardrobe of truly quality pieces.
19. Percival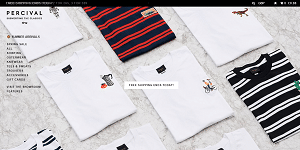 Another high end fashions tore for men, Percival features classic menswear, but with a modern and refined twist. The classics available through Percival create a high-end wardrobe that will last through many seasons and create a truly dapper British style.
20. Coggles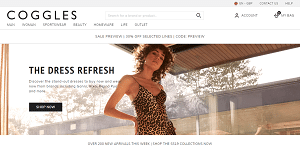 Coggles may be more than thirty years old, but it has become a master of its trade during that time. This is more than an online clothing store – it's a collection of carefully selected home and recreational items as well. At Coggles you can find beautiful fashions as well as new books and even vintage homeware.
There's nothing we love more than shopping for the latest in fashionable finds. But when you're able to shop from home without the stress of drama of lines and crowds, the experience is even better. Shop online for the best that the UK has to offer, and lose yourself in the world of fashion, the hunt for bargains and the thrill of the buy.