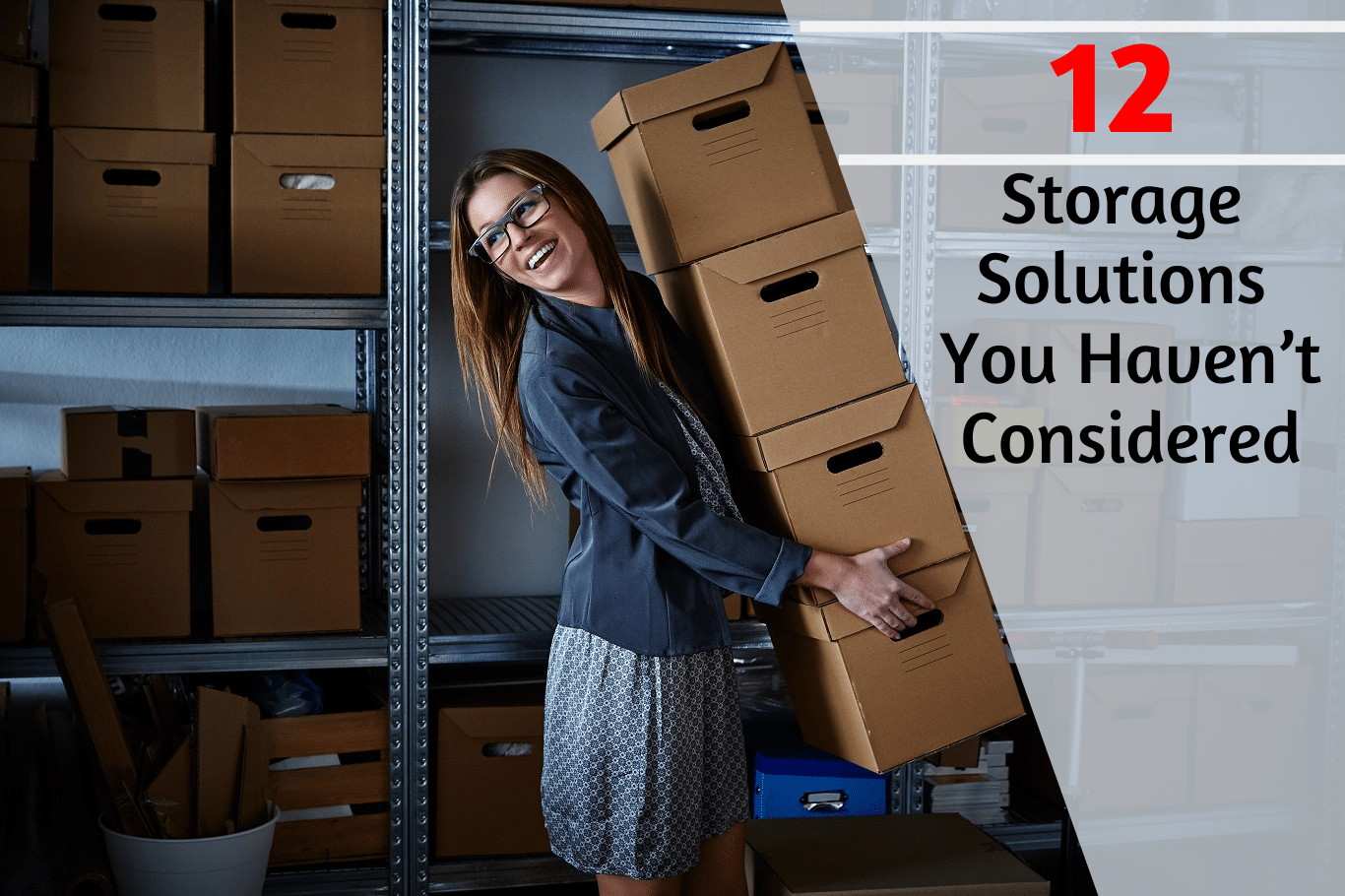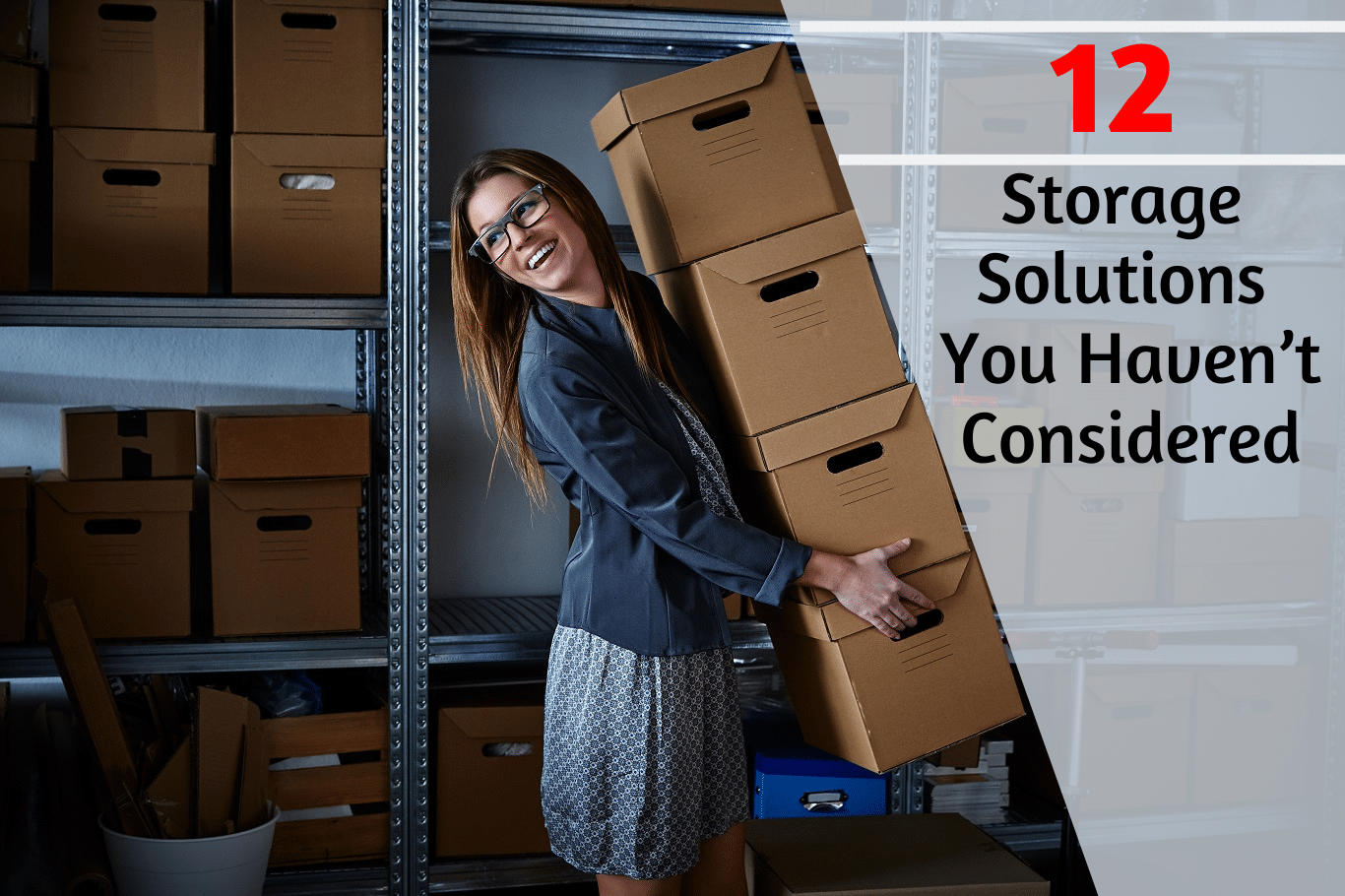 12 Storage Solutions You Haven't Considered
Clutter in cabinets and closets.
Piles or papers and books in every corner.
Stacks of things in chairs or on the floor.
Living in a home that is disorganized can drain your metal energy. Nobody wants to come home to a mess every day. If you choose this year as the year to dig into your mess and finally get organized, we have some storage solutions for you!
Of course, organizing your mess is only one step to solving your storage problem. The first step is to go through the things you own and find the ones you use, love and want to keep. Have things you haven't touched in years? Sell them or give them away! Then, use our creative storage solutions to find the perfect way to display or contain the items that are most special to you.
Medium storage bins
Storing all of the odds and ends of life doesn't have to be unattractive or even mess. A collection of pretty storage bins can be used just about anywhere to contain and group items. You can use storage bins in your closet for socks and underclothes. In the laundry room for cleaning supplies. In the mud room for gloves, scarves and hats. Everything will have an attractive home which is the key to organizing.
Hanging shoe pockets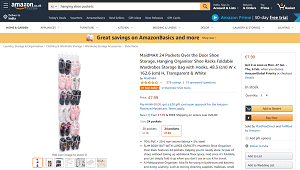 Hanging shoe pockets fit nicely over a closet door for storage. They are great for shoes, of course, but hanging shoe pouches are a great storage solution for other things as well including wires, cables, plugs, technology equipment and even snack foods and drinks. Arrange your various chargers and electrical cables in the shoe pouch, label each pouch and you'll always be able to find an HDMI cord or lightning charger with a quick grab.
Rolling cabinet bins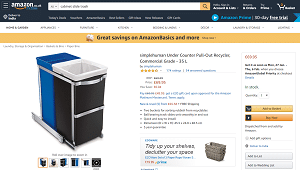 There is a lot of space under counters that goes unused. Rolling cabinet bins allow you to reach the back of the cabinets when you need to maximize all of that space and it makes things like trash and recycling easier than ever. Load up a rolling cabinet bin with a trashcan and recycling can and you can pull it out and push it back without any hassles.
Wall mounted coffee cup rack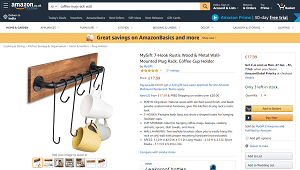 If you are always in need of a coffee cup, you can grab one easily if they are directly in your face. Hang a wall mounted coffee cup rack and you can store your clean cups on the wall, grab one easily when you need it and avoid the awkward stack of mugs and handles that takes up a ton of space inside a cabinet.
Skillet and lid shelf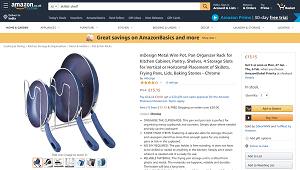 Pots and pans are necessary in the kitchen, but they are complicated and bulky to store. Some people hang pots from a pot rack, but that still doesn't solve the problem of what to do with all of the various lids. The most efficient way to store your skillets and pot lids is vertically. Line them up in a skillet and lid shelf and they will take up considerably less space and make it easy to grab what you need, when you need it.
Collapsible laundry baskets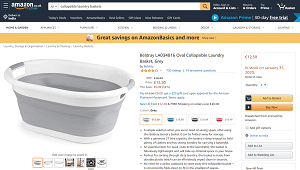 Laundry baskets are a necessity in a busy household, and they are put to use on laundry day, but take up a lot of space on the days when you're not moving dirty and clean laundry around your house. To make the most of space in your home and make the baskets easier to store, you can use collapsible laundry baskets. They store flat, but are still rugged enough to haul up and down stairs, stay upright and then collapse again countless times.
Door hanging spice rack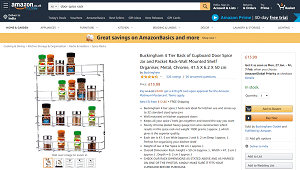 Spices always seem to require a cabinet of their very own. There are so many bottles and tins of spices and you need to be able to see them when you need them. A door hanging spice rack may be just the right thing to make it easier to see the spices, store them neatly and keep them out of the way of the many other things that also need cabinet space.
Vertical plate storage system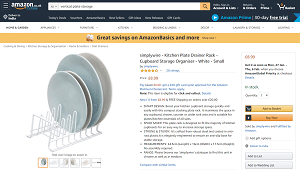 A big stack of plates isn't the best way to store items. If you want to maximize your cabinet space, organize your kitchen and still keep things as accessible as possible, consider a vertical plate storage system. Store your plates in the designated slots to keep them sorted and upright in your cabinet and free up space for other items you need to store.
Undershelf basket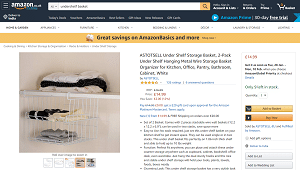 You can effectively double your cabinet space or shelf space by using an undershelf basket. The basket simply slides over the shelf and hangs there to hold any number of items. Use the baskets to hold produce like potatoes and onions, or boxes of tinfoil and sandwich bags. The baskets can hold bows over your wrapping paper or tissue paper and gift tags over the gift bags.
Plastic bag dispenser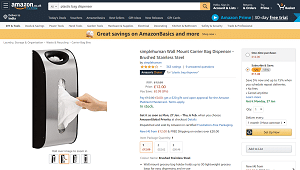 Do you have a giant collection of plastic bags under your sink or in a cabinet somewhere? If you're storing bags full of bags, you can streamline the process by getting a plastic bag dispenser. Store the bags in the dispenser. Grab one and pull when you need it and you'll have the reusable bags you need easily managed in your kitchen or mud room.
Slim rolling cart
There are narrow spots of potential storage all over your home. You probably have space beside the washing machine. In the corner of your closet. Next to the refrigerator. In the bathroom. If you're working with narrow bits of space, you can maximize that space by using a slim rolling cart. Store items on the cart like toilet paper or laundry detergent. Roll it into place. Done.
Plastic drawer system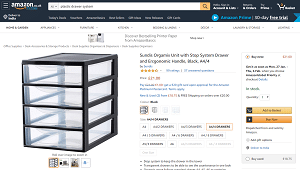 Sometimes there are simply never enough drawers. If you have found that you are severely limited on drawer space, you can fix that problem easily enough by investing in some supplemental plastic drawers. These drawers can often be stacked on top of each other and fit nicely under shelves, on top of shelves, in closets and under sinks or in the garage. Fill them up with the small things that tend to get lost or disorganized and suddenly you can always find the things you never could before.
Think of how peaceful you'll feel when you come home and everything is in the right place. All of your things are stored just so and you can clean your home with ease without working around clutter and junk. An organized house is a relaxing house, so why not give all of your things somewhere to go?