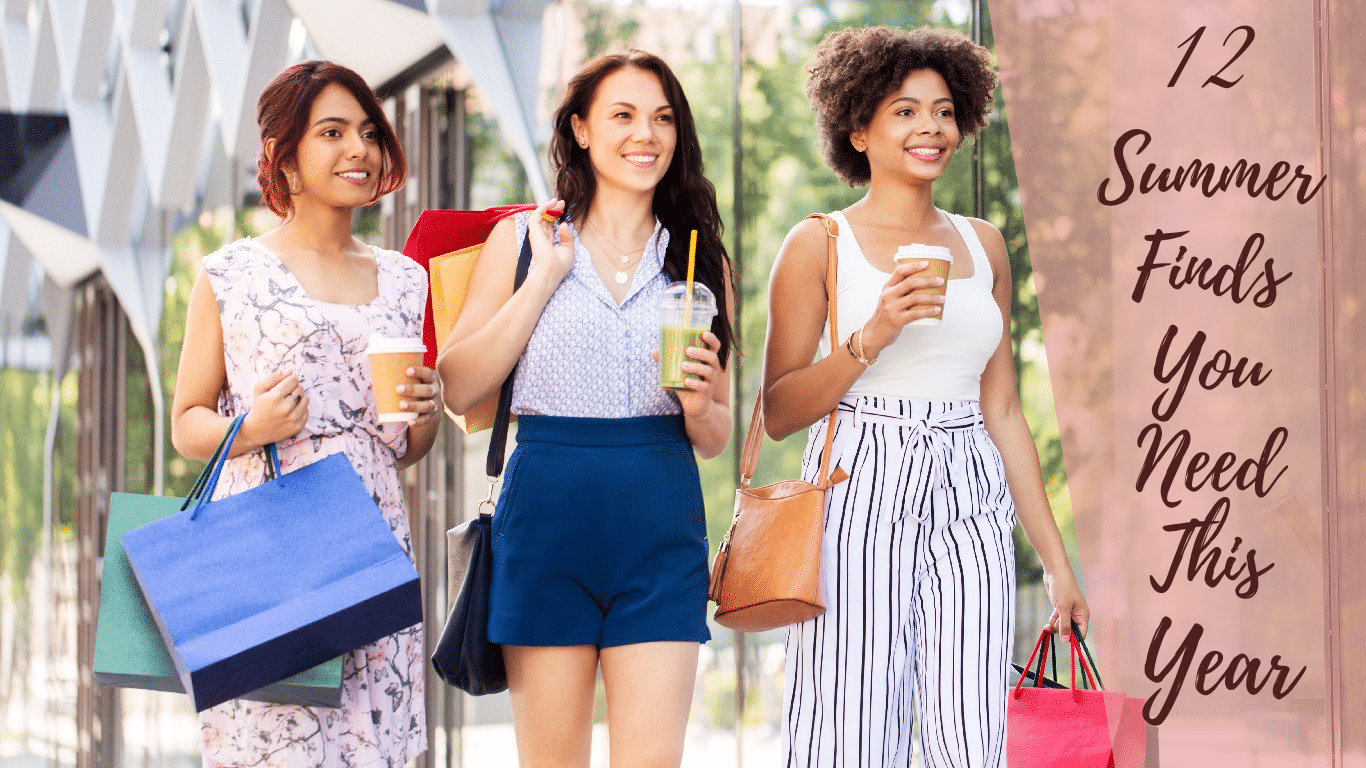 12 Summer Finds You Need This Year
The weather is warming up and days are getting longer.
It's almost summertime and that means terrific shopping deals.
Not only is this the best time of year to find all of the great deals on warm weather clothes, accessories and household goods, but it is also an amazing time to stock up on the off-season items you know you'll need again when the weather cools down.
From swimsuits and beach gear to new home accessories and electronics, let this summer be one that you not only make terrific memories, but also one where you score terrific deals. Spend those hours by the pool browsing for great finds and then order them easily online where they will be shipped directly to you – all without having to get more ice in your drink.
Looking for some great buying ideas for this summer? Consider these!
1. Earrings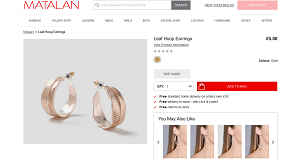 When days are hot and humidity is high, you won't want to wear a lot of jewelry – especially things like necklaces and bracelets that can feel uncomfortable on your skin. Earrings, however, are always fashionable and look great when you're dressed up for dinner or when you're dressed down for a day by the pool.
2. Ice Cream Maker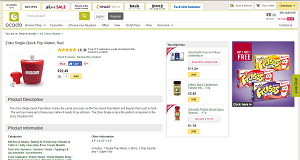 What could be more fun that spending time outside making your own sweet treats? An Ice Cream Maker uses just a few key ingredients to create homemade ice cream that you can enjoy as it or improve by adding your favorite flavors. That same ice cream maker can also make sherbets and sorbets as well to make summer even sweeter.
3. Espadrilles and Sandals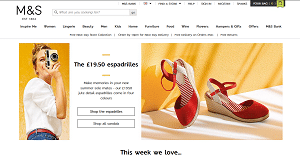 Flip flops are comfortable, but not always especially stylish. Boost your summer style quotient this year by buying a pair of great espadrilles or decorated sandals. Not only will you be able to keep your feet cool and comfortable, but you'll be able to show off your stylish pedicure in a completed outfit.
4. Summer Make-Up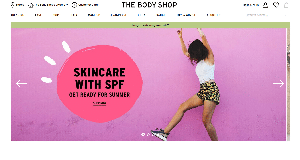 Warm temperatures can wreak havoc on your make-up. Heavy make-up applications look great in cooler weather, but the sun and a bit of sweat can make your carefully arranged face literally melt off at times. Invest in lighter summer make-ups that are designed to withstand the heat and that look great under the bright sun. The summer months may mean in a change in foundation colors as well as you pick up a bit of sun.
5. Sunglasses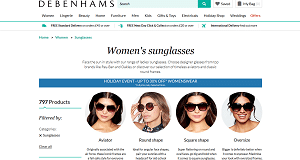 Speaking of sun, a great pair of SunGlasses are the killer accessory for summer. Look for glasses that not only protect your eyes, but suit your personal sense of style as well. Not only can you find fashionable glasses, but you can find the perfect ones for your summer sports as well – polarized for fishing and water sports, unbreakable googles for swimming and snorkeling, or mirrored shades for serious people watching at the beach.
6. Beach Gear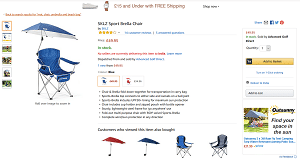 The beach is on everyone's list for the summer months, and finding the right combination of gear is essential. Too much and you're slogging through sand trying to carry it all. Too little and you won't be comfortable for hours in the sun. Find a comfortable mat, chair, umbrella and beach bag and you'll be all set. Best of all, you can find them all in coordinating prints and colors so you look extra stylish as well.
7. Camping Gear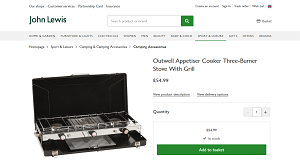 The warm summer months are the prelude to camping seasons for many people as well. If your camping items needs a tune-up, this is the perfect time to see what's new and what new gear and gadgets you might night. There is always something new and interesting in terms of outdoor gear. Improve your campsite or make your nights on the trail simpler by finding the items you need and grabbing them while they are in summer sales.
8. Sundresses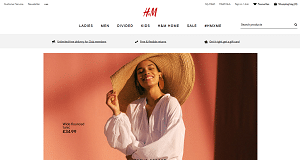 Bright sun, warm temperatures and plenty of outdoor time makes sundresses the perfect outfit for many summer occasions. Sun dresses are simple and easy to wear, and fun colors and interesting patterns makes them easy to buy as well. Look for ones that flatter your shape and work for both being out and about during the day and being a bit more adventuresome in the evening.
9. Pool Floats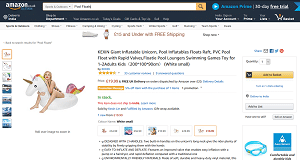 Manufacturers are having a terrific time designing pool floats and we are absolutely benefiting. Before you hop in the pool this season look for a high quality mat with cup holders. Or skip the mat and opt for the giant inflatable donut, unicorn or flamingo. You'll look great and have a great time on any of them.
10. Tote Bags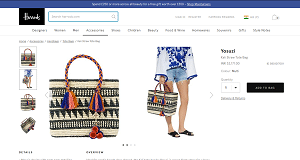 Summer requires a lot of gear, but there's no reason to haul that gear around in an ugly or cheap bag. Find a summer tote bag that compliments all of those great sun dresses but is strong enough and flexible enough to move from theme parks to hotels to beaches and back to work again all summer long.
11. Sunscreen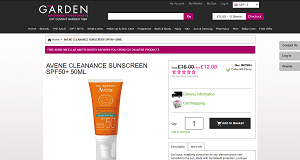 Even if you look great with a natural sun-kissed bronzed tan, you are damaging your skin every time you go out in the sun without sunscreen. Look for sunscreens that not only protect your fragile skin, but also sunscreen that protects the ocean and lakes that you might be swimming in. Increasingly popular snorkeling and swimming locations are banning some sunscreens that damage coral and aquatic habitats. Find a sunscreen that doesn't contain oxybenzone to do your part to protect the reefs.
12. Off-season Steals
Finally, if you have time this summer, it is the perfect time to dig through retail sites looking for the items that you couldn't bring yourself to buy at full price last season. Off season items can be had on sale or clearance for tremendous discounts if you don't mind buying wool socks, heavy sweaters and beautiful leather boots when it feels rather tropical outside.
The summer is a time for relaxation and adventure. Take a trip. Relax at home. Enjoy the air conditioning or spend time in the sunshine. Whatever you do with your summer months, you can enjoy the knowledge that you've scored some terrific deals and you're ready to truly enjoy the warmest months of the year.