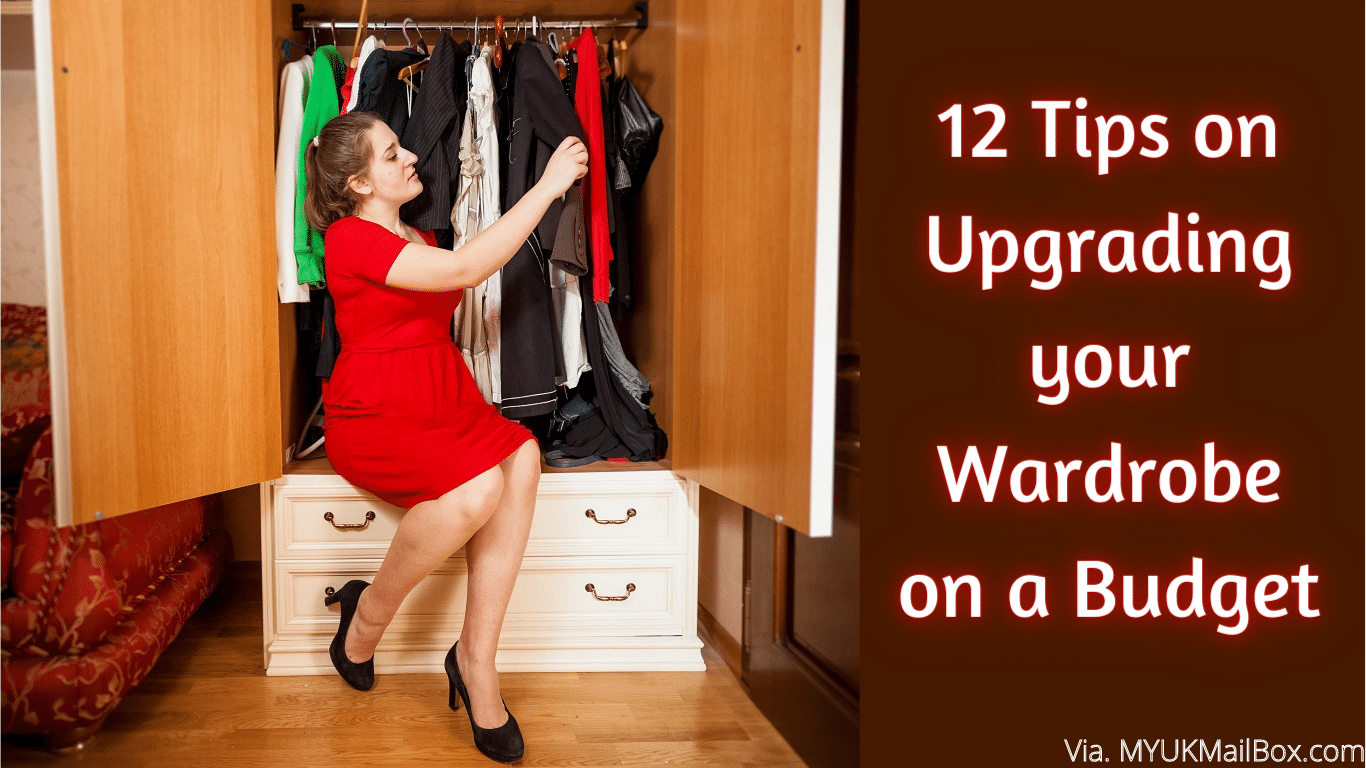 12 Tips on Upgrading your Wardrobe on a Budget
Are you bored with wearing the same old, same old every day? Are you looking for a new look? Can you do that in a sustainable way? Yes!
Isn't that going to be wasteful? Will you have to dump bin bags full of clothes? No.
Isn't that going to be expensive? No!
Can you do that without replacing every item in your wardrobe? You certainly can!
Do you have problems fitting into old tee shirts or jeans? You can pick up new ones for a song at your local charity shop. No need to spend £100 on a pair of designer jeans when you can find the same item for £10 with a bit of searching.
There are a couple of secrets to revamping your look on a budget.
Go to the back of your wardrobe. Find things you haven't worn in years.
Get together with a friend and swap clothes.
Mix and match different tops and bottoms.
Buy a few key items – maybe a jacket, leggings.
Add a few new accessories.
Buy a couple of dyes – Give new life to old leggings and tops.
Bingo – New look. Just like that.
Here are 12 buys that won't break the bank and that will turn any old outfit into a new one.
1. Earrings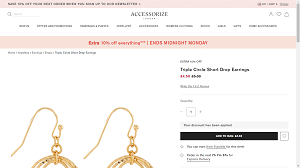 Have you restyled your hair? New earrings will complete your new look.
I know you have earrings aplenty. But maybe try something different, perhaps more striking. If you normally wear inconspicuous studs, go for hoops.
Nothing makes a bigger difference to your face than a pair of earrings that complement your hair and face shape. Gold looks good on anyone, but is especially striking if your skin is darker. Ceramics and natural stones offer more ways to intrigue anyone you are talking with.
2. Brooches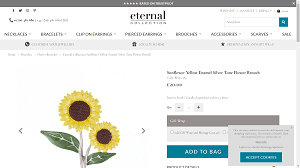 A brooch sets off any outfit you choose. Modern enamel brooches are reasonably priced and come in a fantastic range of designs.
Workwear, casual wear, or party outfit, the right brooch will complete your new look. Wear a brooch on your jacket lapel, dress, or handbag strap. Use it to fasten a scarf, or just as decoration on a shoulder strap.
You should have a brooch to go with every outfit and every occasion. Check out festive brooches and find the perfect finishing touch to your Christmas ensemble.
3. Necklaces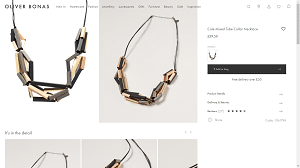 Make the most of your neck.
No new look is complete without a new necklace or three.
Wear a modern chunky necklace for maximum impact in casual settings. The range is massive and choosing one or two will be difficult. If you love the retro look, you will be spoilt for choice
Your choice of a single gold or silver chain with a birthstone or religious pendant is perfect for hanging out with friends.
For more formal settings wear two or three delicate necklaces that complement each other and have different lengths.
4. Scarves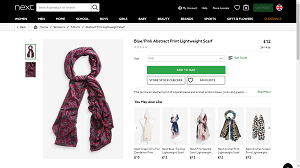 A scarf is never out of place and the right scarf will always complete your ensemble.
Add a scarf to any of your usual tops and you have a totally new look. Scarves are cheap and come in an almost infinite number of designs.
Wear your scarf as a cravat, or tied loosely around your neck. Wear it on chilly days when you want to avoid looking like the abominable snowman in multiple layers.
Choose a scarf in a colour that contrasts with your top for maximum impact.
5. Jacket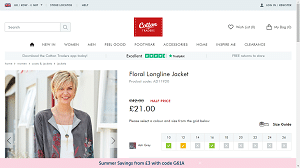 Every woman needs a jacket or two. A casual, loose jacket looks great over any top or dress. It will even dress up your tee shirt and jeans look.
Choose a longer, loose jacket to smooth out your profile, and a shorter fitted one to emphasise your curves. Blazer works best in a smart casual setting either with a dress, or smart trousers and top.
Look for a neutral-coloured jacket that will set off any of the other clothes in your wardrobe.
6. Hats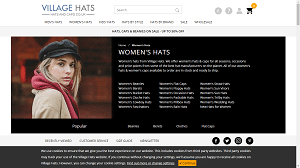 Top off your suit with a fedora. Top off your casual look with a beret.
Hats are the definition of style.There are so many hat styles from boaster to tam o'shanter, there will definitely be a few you will love.
It's probably best to buy a hat for the current seasonal weather, and then buy another one when the weather changes.
Your face is the most important part of your appearance, so frame it with the right headgear.
7. Headband
Headbands aren't just to keep your hair in place. They are a fashion item that will enhance your appearance no matter what the occasion,
For those occasions when a hat wouldn't be quite right, a hairband is the perfect hair accessory to complement your locks.
There are thousands of headband designs for you to choose from. There are stretchy fabric headbands and simple plastic headbands. There are knotted headbands and bandana headbands. Once you start looking you won't be happy with less than three or four.
8. Braces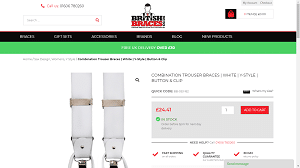 Braces aren't just for men. There are plenty of feminine styles that will demand attention when you wear them outside your top.
Choose from traditional button fastening braces or stainless steel snap fastenings. Button-type braces are more secure because snap fastenings tend to come undone if you bend over or stretch. You can sew buttons on the outside or inside the pants' waistband for different effects. Braces come in two main styles; Y-back and X-back. You can find narrow or wide braces styles in every colour from pink to navy-blue. There are also many patterned designs to choose from.
9. Leggings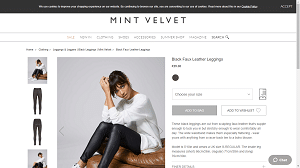 Leggings aren't just for yoga.
Can any woman have too many pairs of leggings? Probably not.
Leggings look fantastic worn under a skirt or dress. They look great on their own with a teeshirt.Plain white or black leggings work well with a skirt. Patterned or leather (or faux leather) leggings work equally well when you wear them as pants, provided they are fairly thick. If you want to show off your curves, there is no better way than wearing leggings.
10. Shoes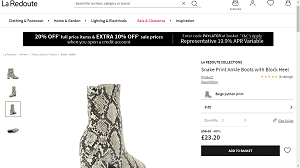 Once you start looking at shoe websites, you are certain to find more than a few pairs that would make the perfect finishing touch to any outfit in your wardrobe. And you don't have to spend £100 to get a good pair.
Boots are more obvious than shoes, so they make a bigger change in your appearance. Boots fon' have to be leather or PVC. They don't have to be thigh-high, either. Ankle boots in soft fabrics and feminine designs will enhance your
11. Belts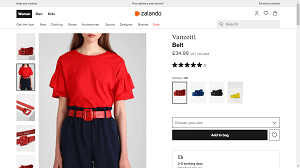 Belts aren't just for keeping your pants up. A belt can make a statement when you wear it over a jumper in a contrasting colour. Buy a few belts in different colours, different widths, and with different buckles. Then mix them up to give you a new look every day.
Wear a man's belt if you have access to one. Use a drill or bradawl to make an extra hole in the belt to fit your smaller waist. Wear the excess belt length loose or tucked into the belt loops for two totally different effects.
12. Dyes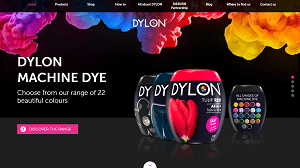 Give a new life to pale tops, pants, leggings, even socks. You can throw modern dyes into the washing machine, add your clothes, and 2 hours later, you have "new" clothes. Tie-dyeing and dip dyeing take a small bit more effort, but the results can be astounding. Dip-dyed tee-shirts and pants will get you lots of comments.
Be sure to use enough dye to give you the depth of colour you are looking for. Use multiple different dyes for the best tie-dyed effect.
Over to You
Who said you had to throw away all your favourite garments to get a new look? These tips prove the opposite, that you have the basics. All you need are a few tweaks to create a new and unique look that is the new you. The accessories and ideas listed above are all achievable on a budget.
You will love the effect that each of these tips has on your style. Taken together, you will be a new woman. Add in a visit to your hairdresser and your new look will be complete.
Where will you start on your wardrobe upgrade project?
1,389 words