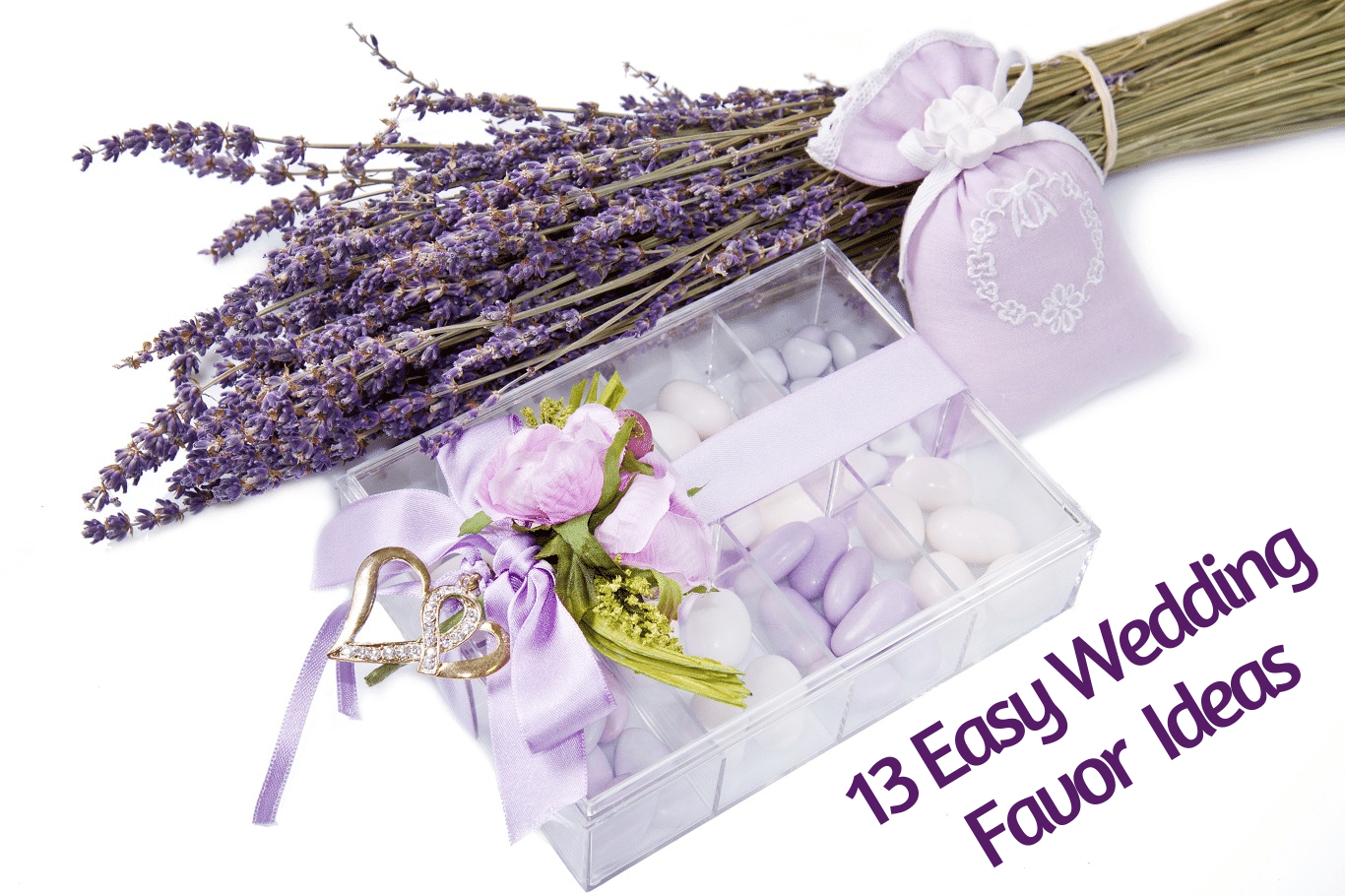 13 Easy Wedding Favor Ideas
It's a beautiful day.
Your friends and family are all around. The bride is blushing. The groom stands proudly.
Everyone is smiling and celebrating such a happy occasion.
Weddings are beautiful, but they don't come together without a bit of hard work on the part of the planner.
Fortunately you don't have to do everything on your own when you're working to get started on your big event. There are planning guides and inspiration pieces everywhere.
The big items are your first focus, but weddings include many small details to get just right as well.
Wedding favors are just one of these small details that can add a bit of fun, elegance or style to your big day. Fortunately, you can make a big statement with wedding favors without spending countless hours or countless dollars creating what you are looking for.
Tiny bottles of booze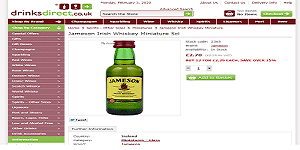 Who doesn't like a bit of drink after a big celebration?
You can buy small bottles of airplane sized booze.
Make your own using a large container of your choice poured into small, customized little jars that you can easily order online.
Honey favors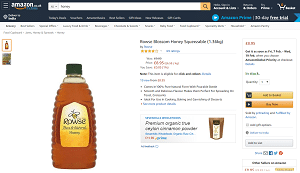 The best wedding favors are things that can you can put to good use.
What would be more fun for a summer wedding than adorable jars of honey?
Customize the jars and buy a large container to fill from and you can make adorable honey pots for every guest.
Apple butter favors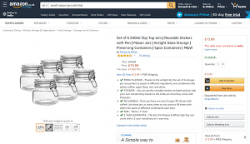 Similar to the honey, but much more appropriate for a fall wedding.
Make your own small jars of apple butter as wedding favors.
You can make your own apple butter or buy some in bulk to fill custom mason jars for guests to enjoy after your event.
Tiny salt shakers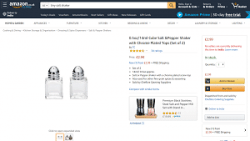 Cute and especially useful, tiny salt shakers make a fun gift for a barn type wedding.
Guests can use the salt right away, of course, but it can also be a perfect gift to take home and use for months to come.
And every time a guest uses it, they will be thinking of you!
Potted succulents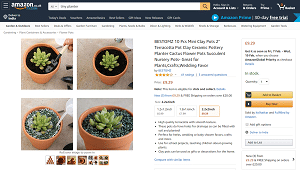 Succulents make excellent gifts for wedding guests.
They are small, hardy, easy to transplant and adorable.
Make tiny succulent jars by planting small succulents in clay pots for guests to take home after your event in the spring or summer and they can watch their new plant grow, just like your love.
Custom candy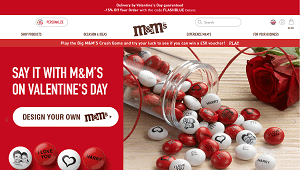 Everyone likes a sweet treat, and custom candy is perfect for weddings with many guests.
Order personalized candy pieces and arrange them into pretty bags for guests.
Leave them by plates or serve them up by the door for guests as they leave after your event.
Bottle openers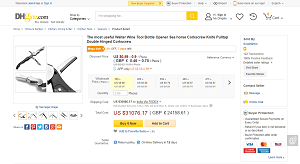 Another fun, but functional gift! Bottle openers will definitely get some use after your big event and they can be personalized with a fun expression perfect for your big day.
Buy in bulk and add your own stickers or arrange for customized bottle openers if you'd prefer.
Mini candles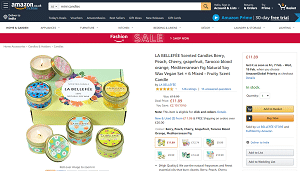 Tiny candles are a perfect gift for any time of the year.
Candles are popular because they are pretty, smell nice and help others relax at the end of a busy day.
Offer your guests tiny candle tins to enjoy when they get home. Personalize them with custom stickers or ribbon.
Bath salt jars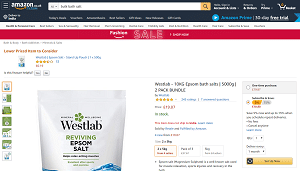 Another bulk idea that is easy to create on your own.
Order small jars and then order a bulk amount of bath salts.
Fill the individual jars using your bulk container and you will have adorable jars of bath salt perfect for guests to take back to their hotel or home after your big day.
Chocolate covered pretzels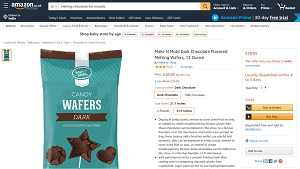 Looking for a fun DIY wedding favor?
Dip large pretzel rods into white, milk and dark chocolate.
Sprinkle on candy or drizzle on contrasting colors and the results are delicious, but display-worthy chocolate covered pretzels. Seal them in a bag, tie them up with ribbon and your favors are ready for your guests.
Flavored popcorn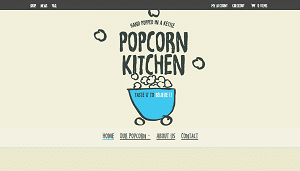 Another sweet or savory treat for guests are flavored popcorn bags.
Small bags of specialty popcorn flavors are fun for a casual wedding, easy to distribute to guests and a treat that you can be certain everyone will enjoy as soon as they are back at the hotel or home again after your event.
Mini champagne bottles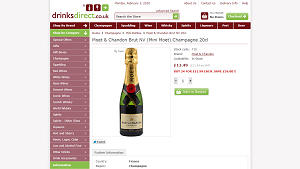 Order mini champagne bottles in bulk.
Customize them using glitter spray, customized stickers, fun bags or ribbon.
You have a wedding treat that will definitely please everyone at your event and that will certainly be put to use!
Personalized match box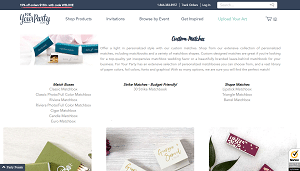 One more easily personalized item that is ideal for guests to actually use at home, personalized match boxes are pretty, easy to display, very functional and not at all expensive. Arrange them in a pretty basket by the door so that guests can grab a box or two as they go and think of you every time they light their favor candles.
You want your wedding to be memorable. You want it to be beautiful. But you don't want the tiny details to consume all of your planning time and budget. Finding a beautiful or clever wedding favor is the perfect way to give a little something back to the people you care about the most.