13 Great Buys for a Winter Vacation
Winter is a long season.
Ice, snow, short days and dark nights all combine to make the bulk of winter feel dreary and monotonous.
That's why winter vacations can be so exciting!
Something to look forward to when you're just going to and from work in the dark every day. Something to plan for as you shovel the walkway or clear your windshield every morning. Something to get you excited.
Of course, how you choose to spend your vacation time in the winter varies on your mood and your own plans. Some people love to escape the cold and spend time in a tropical destination. Others head to the mountains or the forests to enjoy the snow and winter in a more recreational way, rather than a hindrance to their typical daily lives.
However you plan on spending your winter vacation, there are some fun items that shouldn't be left behind. Best of all, buying vacation items over time as you prepare can build excitement and spread out the fun of anticipation.
You don't want any surprises when you're packing up for a vacation. Buying the items you need and making sure they are the right size, cut, color and weight is essential for your gear. Sometimes the best thing of all is a picture of what you've purchased to give you the peace of mind that you've ordered the right thing. Our photo service will snap a picture as soon as your item is delivered to us to be sure you know exactly what is on the way.
Vacation Packages
The holidays are a big time for travel. Kids are out of school and families are traveling together throughout the month of December. But now it's January and everyone is back at work. Travel destinations slash their rates during the off-season and that includes vacation packages to popular destinations.
Goggles
Already have plans for winter adventure? You're probably going to need eye protection. Ski goggles not only help your face stay warm, but they cut the glare and help provide coverage for your eyes to prevent sun damage on the icy white slopes.
GoPro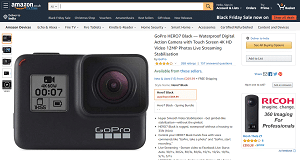 Whether you're going somewhere warm or cold, you're going to want to preserve the memories. A GoPro is perfect for filming in any conditions. You can mount the small GoPro camera to your dashboard for drives, your chest for a ski adventure or your helmet for a bike ride, rafting trip or zipline.
Snow Boots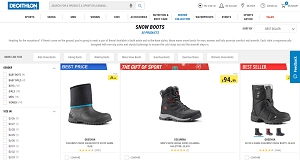 Christmas ski trips are all finished up and the winter items are all going on sale You can get a great deal on just about anything for winter outdoor fun, but the best bargains can often be found on snow boots. A good pair of waterproof, insulated boots will last for years and can be worn in three seasons.
Suitcase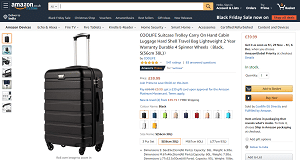 It doesn't matter if you are flying, driving or taking the train. You're going to have to pack in something and that something might as well be new and compact. A new suitcase will be useful for years to come and with new size requirements for some airlines, it makes sense to find one that is the perfect fit.
Travel Organizer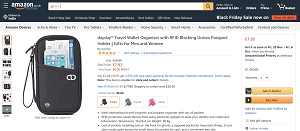 Plan ahead and stay organized. A travel organizer helps you keep your important documents, your funds, your chargers, your itinerary and other small, necessary items like ear buds and tissues close at hand as you arrive in your destination.
Running Shoes
A good pair of running shoes can travel through the airports, across beaches in sunrise runs and across cities as you explore to your heart's content while also ensuring that your feet are comfortable, supported and that you're ready for any sort of activity.
A Good Pair of Running Shoes can Travel even through the Most Difficult Path
New Bathing Suit
Even if you're headed to the snowy mountains, you can still benefit from a new bathing suit. Hot tubs, hot springs, indoor swimming pools and other sorts of water fun require a new suit that is stylish and comfortable. Enjoy shopping for a new swimsuit and then enjoy packing it for your next adventure.
Travel Water Bottles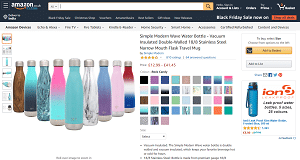 You can't bring liquids through the security checkpoint in airports, but you can certainly bring an empty bottle. Fill up your water bottle once you're through security and you can stay hydrated easily while flying across your country or across the world.
Travel Book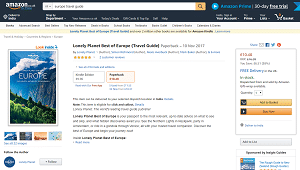 Need some tips and tricks for your vacation destination? Or perhaps you anticipate lots of adventures off the beaten path? You can find plenty of advice and suggestions in the guidebooks and travel guides available. And the best part of a travel book is that you won't ever lose directions or suggestions when you lose WiFi.
Headphones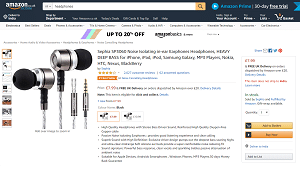 If you're spending time on a train or a plane, you'd likely appreciate some headphones or earbuds to distance yourself from your neighbors or to watch the available entertainment. Headphones can also be useful in hotels with thin walls or to listen to podcasts and travel shows as you plan your next day's fun.
Digital Organizer
When you travel, you are keeping up with more than just a passport and some cash. You need to keep up with a laptop, phone, chargers, camera, cords, earphones and any other digital items you decide to bring along. You can stash all of this easily using a digital organizer – grab it and go for any future vacation plans.
Compression Socks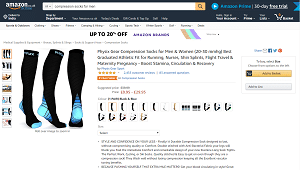 They might not be the most stylish item in your wardrobe, but a good pair of compression socks or compression leg warmers can help keep the blood moving if you're forced to sit for a long time on a flight. They can also help with circulation and swelling while you're hiking, skiing or walking for hours around your destination.
A Pair of Great Socks Makes Winter Sports Comfortably Adventurous
Whether you're taking two weeks off or heading off for a weekend somewhere, simply getting away during the winter can be hugely rewarding. Take a break, enjoy some fresh air and make the most of every season – especially the long one.