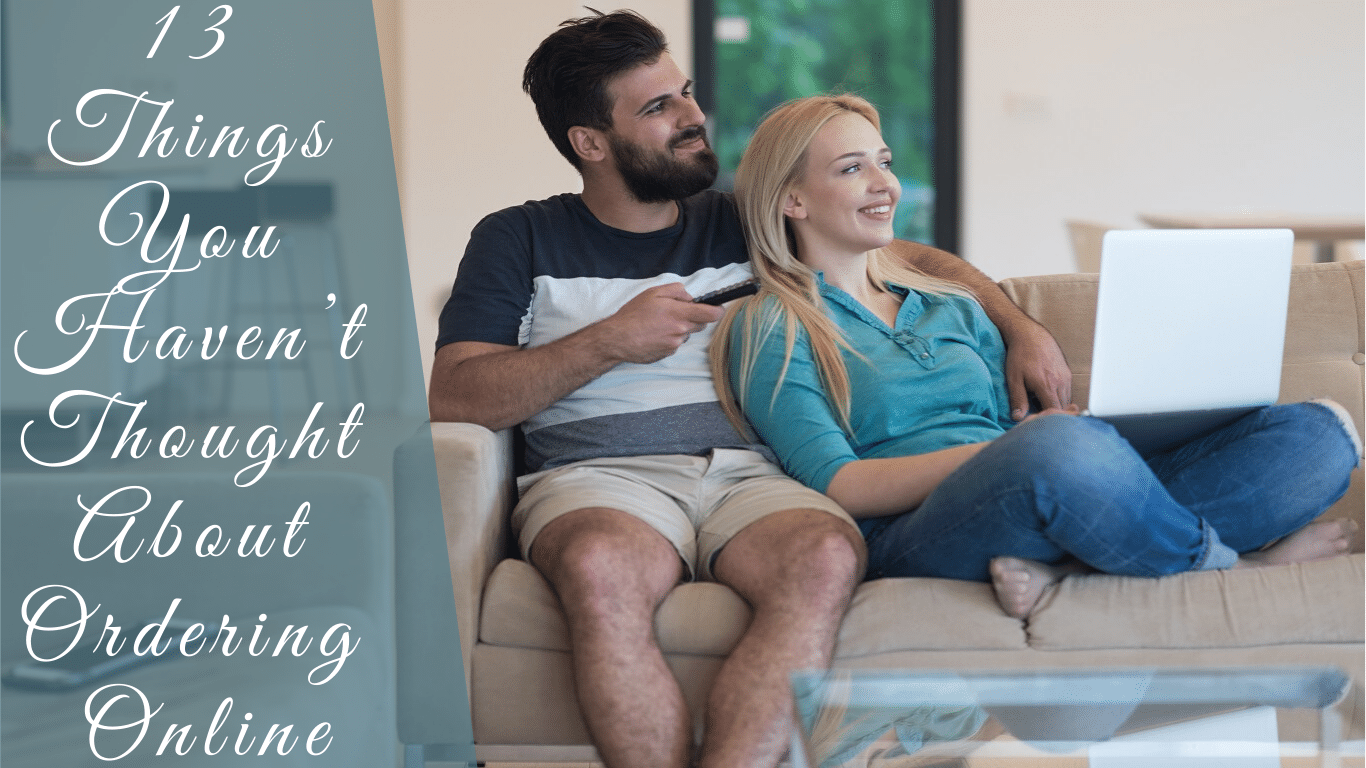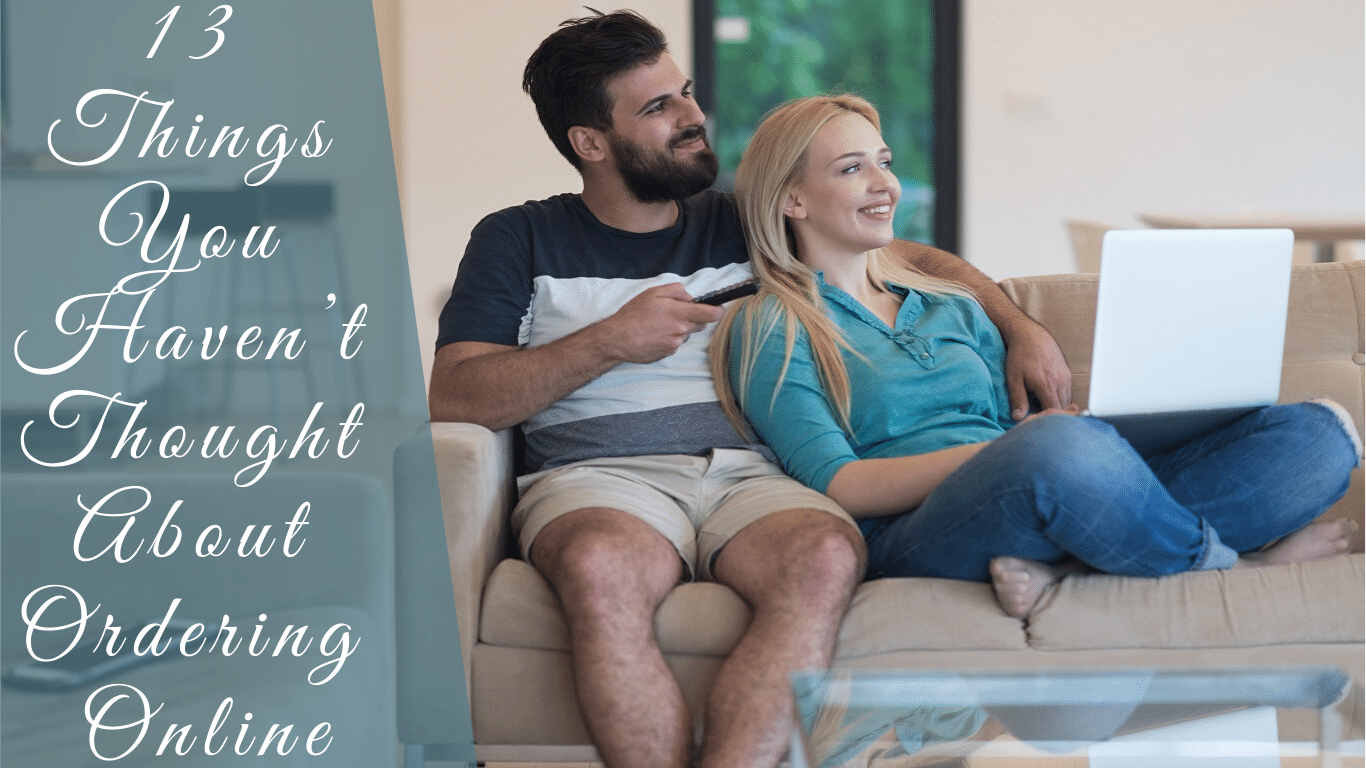 13 Things You Haven't Thought About Ordering Online
Who doesn't love to look at and then order new shoes online? You can find the right size. You can find the right width. You can even find colors online that they don't offer in the store.
The same can be said for new clothes. Many stores offer online exclusives and color options and sizing options you can't find when you're flipping through the racks.
Increasingly we are buying electronics online as well, which means a wider selection, more specific buying options and often finding the items that are hard to locate in the shrinking number of electronics stores.
There are many things we order online without a second thought. In the last decade, online shopping has escalated dramatically. We take online shopping to be simply an extension of our traditional retail experience, and that has never been truer than it is today.
There are so many things to order online besides shoes and laptops. Here are a few things you might not have previously considered ordering online, but should.
Team Apparel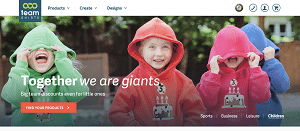 Love the sports teams from London but live thousands of miles away? That's an easy problem to solve with online shopping. Buy all the hats, jerseys, flags and posters you want to support your team and then have them shipped directly to your door.
Extended Sizes
If you're shorter, taller or wider than the typical shopper, you may have trouble finding the items you need in a store, especially if you're shopping a smaller collection of clothing items away from a flagship store. Fortunately, retailers often sell extended sizes online so that you can find petite and tall lengths and many retailers offer plus or larger sizes online as well.
Winter Clothes
Winter clothing often doesn't require the same close fit as summer bathing suits and dresses, and that makes the internet the perfect place to order new hats, gloves, sweaters and fleeces. Order your winter boots online and you'll have a much wider selection than you will in the store, and if you order for next year in the spring as merchants are clearing out their winter stores, you'll find tremendous sales and savings as well.
Performance Gear
If your hobbies require very specific types of gear, you may be relegated to shopping online if the stores near you don't carry the types of items you're looking for. The more dedicated you are to an activity, the higher level of gear you usually need, and you can't always find that in suburban shops. Fortunately, you can find every type of special footwear, backpack, carrying bag and accessory online, often for less than you'd pay in a shop.
Specialized Footwear
Some activities require footwear beyond what you can find in a shopping mall. Specialized hiking boots, winter boots, rock climbing shoes, running shoes and water sandals often are a key element to enjoying a sport safely. If the stores near you don't have them, you can always find them online, thankfully.
Furniture
It is fun to look at furniture in a store, but it's a different matter when you have to find a way to bring that new chair or table home. Paying extra for delivery isn't fun and many of us can't arrange delivery ourselves. Fortunately, you can find many of the same styles and designs you like in the stores online and many of them include discounted or even free shipping. Have that new mattress or recliner delivered straight to your door and enjoy it even faster.
Dog Food
If you buy a big bag of dog food in a grocery store, it will likely take up half of your cart and then you'll have to haul it out to the car and into your home. Dog food is absolutely necessary for the health and safety of our four legged friends, but the hassles aren't required. Simply order that fifty pound bag of dog food online and have it delivered directly to your door where you can skip all of the annoying steps in between.
Groceries
A busy lifestyle doesn't leave a lot of time for grocery shopping. Fortunately, you can skip some of the wandering up and down the aisles and leave that to others. Order your groceries online through the store itself or with a special service and you can cut hours out of your day. Even if you're not shopping for staples, you can take advantage of online ordering and bring home that special treat you've been thinking about.
Tires
It used to be you had to buy the tires the tire shop had in stock. Now you have more options on what to buy and have installed. You can now shop and buy tires online and then bring them to your tire shop and have them installed. Some stores work with their own online departments and others are open to installation with a separate fee. Either way, you'll enjoy a wider selection and potentially discounted prices.
Formal Dresses
Finding the perfect formal can be a lot of fun if you have time to shop and poke around in stores. If you're living in an area without many formal dresses, however, you'll either have to drive a long way or take advantage of online ordering. Your possibilities are endless with online ordering, but always check the return policies and leave a bit of budget for alterations. You want a formal to fit beautifully.
Custom Clothing
Some retailers will customize clothing selections for you. You order a new dress online and the retailer will contact you to ask for your measurements. The merchant then creates the dress tailored to your measurements before shipping it directly to you. In other cases, you can order specific pant lengths and tailored items online. You can have items monogrammed and shortened or lengthened online before they ever get to you as well.
Medical Testing Kits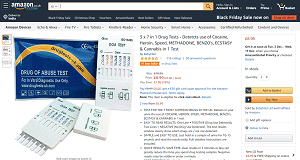 Medicine has come a long way and there are many testing kits available that you can order online and use at home without having to pay or take the time for a doctor. Drug testing kits are a commonly sold kit, but there are also kits for more personal concerns like STDs or even certain types of cancer.
Tools
Unless you have a specialized tool retailer nearby, you're going to have to drive a bit to find the particular type of tool that you need or you can simply order it online. Need a particular type of saw? Order it online. Need an oversized wrench? Buy it online. You can easily buy replacement saw blades and other small items online as well and pay less than you would in most hardware stores.
Shopping online can be a huge convenience, but only if you know how to fully take advantage of what is available. As we become more sophisticated and shipping methods improve even more (drones, anyone?) the possibilities of what we can buy and sell online will be almost boundless.