13 Things You Need for Back to School This Year
Summer is quickly drawing to a close.
Stores are displaying all of their back to school gear.
Sales are starting up and you can get great deals on the items you need for back to school.
That begs the question, of course, what do you need for back to school?
If you buy everything the store is pushing for your child, you'll wind up a large stack of supplies that nobody actually uses in class.
Of course, if you wait until the first day of school, you run into potential problems with sold out materials and items that you can't find.
It can be tricky to strike the balance between what your child will need and what you think they might want. As you start your back to school shopping, stick with the key items that every child will need this year.
Shoes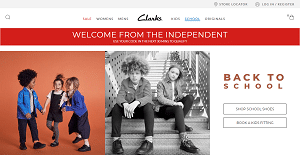 Nothing seems to grow as quickly as your child's feet. And even if your child hasn't outgrown the shoes that finished out the school year, they probably have worn them out. A new pair of shoes is pretty standard fare for back to school, and you can find plenty of sales on shoes to help you find something great.
Jacket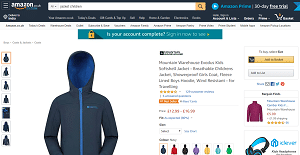 It might not be cold yet, but it will be soon. If your child doesn't have a lightweight jacket for the first cool front that comes through, it might be time to consider picking one up. You can probably find a sale on fall jackets or perhaps pick up a clearance jacket left over from spring.
Uniform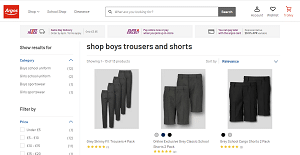 If your child has a required uniform for school, you'll need to get the updated pieces. Whether your child outgrew last year's or simply needs new pieces because you've about worn holes in the original, you can find plenty of uniform basics in multiple online stores.
Backpack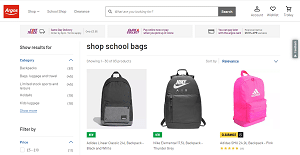 Traveling to and from school requires a bit of baggage. Help your child bring along a new shoulder bag, messenger bag or backpack this year by looking through the wide assortment of options and finding a bag that is not only the right size, but the right style as well.
Headphones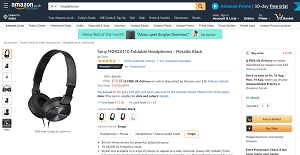 Technology is a staple in classrooms, and many programs require that students have headphones to accompany laptops and other types of media. While you may not want to spend hundreds on headphones for the classroom, you do want to grab some that get the job done and won't break on the first use.
Laptop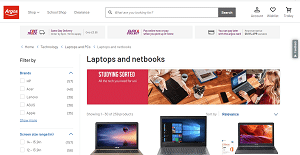 Unless your child attends a school that provides its own technology for students, a good laptop might be the largest back to school expense this year. Fortunately there are significant sales on laptops for older students and those heading to universities, so you can round up a quality machine without spending a fortune.
Composition Books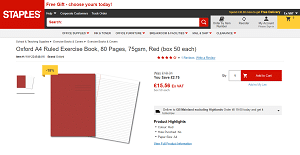 They aren't expensive, but they will definitely be put to use in your child's classroom this year. Composition books are preferred to spirals for quality reasons and your child might have a supply list that requires six or more of these notebooks for school purposes. If you don't grab them now you might have a hard time finding them later.
Writing Utensils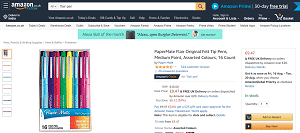 A basic pen and pencil will get the job done, but with so many better versions of writing utensils out there, it makes sense to invest a bit in something that will make schoolwork a bit easier for your child or at the very least a bit more fun.
Socks and Underwear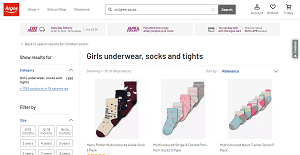 They aren't glamourous, but they do matter. If your child is stuck wearing a base layer with a few holes or that are left over from years gone by, maybe it's time for an update. Changing clothes in the locker room isn't fun for anyone, but it's especially embarrassing if your drawers are droopy or you have holes in your socks that others can see.
Sports Gear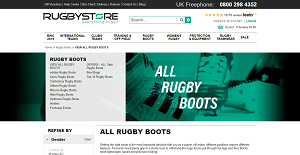 If your child is playing on a team this year, you can best he or she will have a long list of supplies needed for the activity. While you can find a lot of the materials on the list at the local sporting store, sometimes it is simply easier to buy them using the internet where you can load up on the bulky sports gear and get it delivered you with ease.
Planner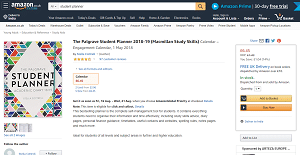 Children need help keeping up with dates and times. Many schools or classrooms require a planner, and your child may not want a new planner, but could probably benefit from having one. If your child needs a new planner, you can find a wide assortment of them in the various back to school specials at this time of the year.
Pencil Pouches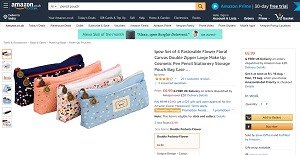 All of these new supplies need to stay organized, and what better way than with a new, shiny pencil pouch? Keep up with your pens, pencils, markers, rulers, scissors, pencil sharpeners and all of the other supplies that school children need these days in a single place. It's also a nice way to add a bit of personality to your child's back to school collection.
Lunch Kit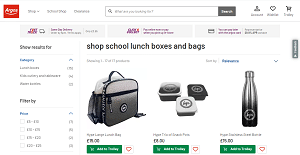 Everyone needs lunch, and your child may want or desperately need a new lunch kit for this year. Pick out a favorite character with an insulated lunch kit and your younger student will be happy every day as she opens her pack. Older students benefit from insulated lunch kits as well, especially if they are bringing their own cold items to eat later in the day.
Teachers and school lists will appear the minute your child walks through the door, of course, but in the meantime you can get the items your child will likely need while there is still a nice selection to purchase. Sales are great. Savings are great. And soon you'll have all of the things you need for your child to have a great year.