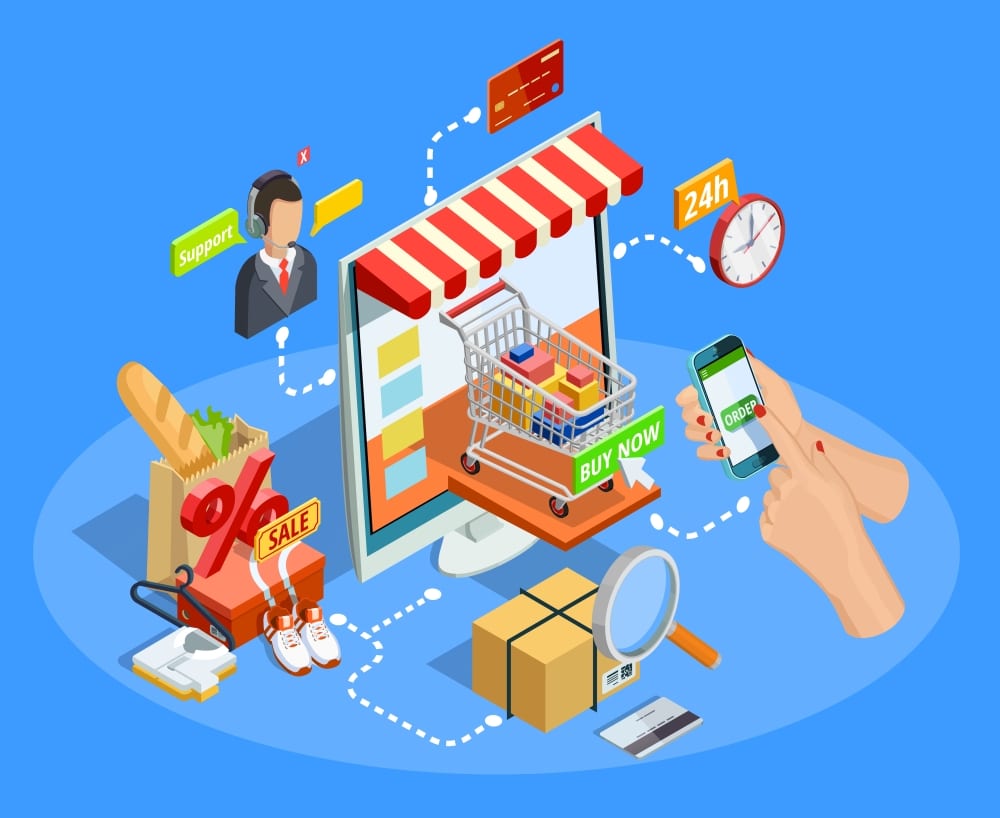 13 Tips To Stay Safe When Shopping Online
Staying safe online. What's it all about? Well, there's more to it than having a strong password and rummaging through a handful of online reviews — let me tell you.
In this article, we'll let you know about all the things you need to do if you want to fight off hackers when shopping online.
So let's get stuck in.
Use Familiar Sites / Avoid Fake Websites
Sounds obvious, doesn't it? Well you'd be surprised. It's not uncommon for search results to be rigged, especially when you get click-happy and veer away from the site you landed on.
One way to spot a fake website is by looking at the domain. Is it using .net instead of .com? Are there any spelling mistakes in the address? If so, chances are you've found yourself a fake website. So avoid it at all costs.
Even if the photographs and product listings look legit, always check the domain before you start shopping.
Look for the Padlock
Much like high street shops, websites have security, too. The tiny padlock icon in the address bar means the website has an SSL (secure sockets layer) encryption. In non-tech speak, it's set up to protect your information.
As well as the padlock, SSL websites start with 'https'. So if you see one with 'http', you won't be protected. Google Chrome lags non-SSL websites as 'not secure' — so it's easy to spot the fakes and phonies on this browser.
Choose Strong Passwords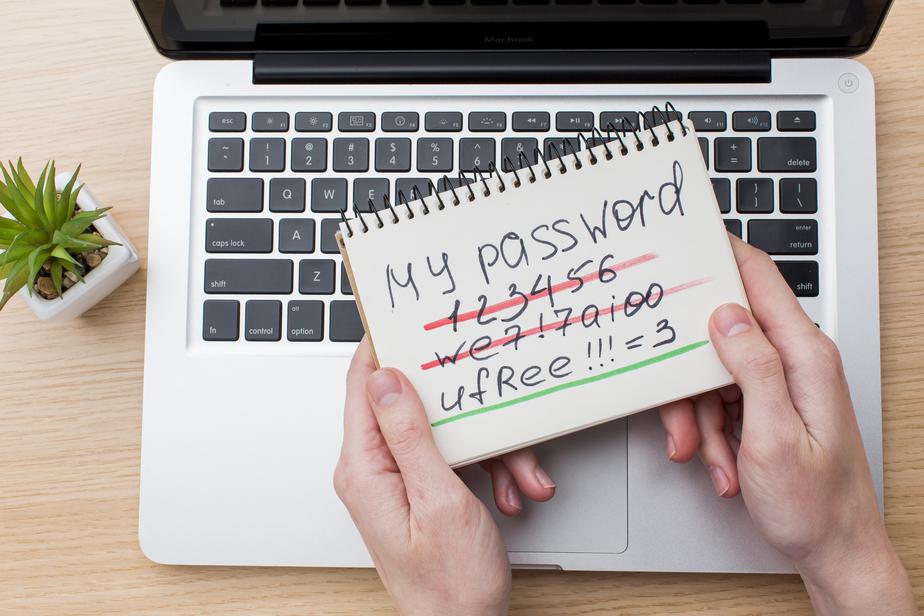 You've probably heard this 99,999 times before, but it's important. So here it is for the millionth time: make your websites strong and unique.
When I say that, I'm not talking about using your doggos name with the number one slapped at the end or your child's date of birth backwards. I'm talking about uncrackable websites, the type created by an online Passwords Generator. 
But don't think that's it once you have an uncrackable password. Most tech experts recommend changing your password every 30, 60 or 90 days — depending on what it's hiding. We also recommend using software such as Roboform to store passwords securely. 
Reviews & Forums
Online reviews give you an instant inside look at a business. You can see whether they're trustworthy and reliable in minutes. Poor product quality? You'll know. Shoddy customer support? You'll know. Delivery times that feel longer than the wait for the new FIFA. You'll know.
A quick Google search should pull up all you need in the way of reviews. For new businesses, it can take a while for Google to recognise them, so you might need to dig a little deeper.
As well as reviews, check forums, too. Some people go about complaining away from the public eye and instead use forums.
Is It Too Good to be True?
Avoid online stores that sell things with HUGE discounts. I'm talking more than 50% off the retail price. Because they're either 1) selling fakes, 2) selling illegally or 3), scammers waiting for your bank details.
Of course, things like Black Friday happen and stores do drop their prices. But be wary if stores offer huge discounts year-round, and only use familiar websites on big sale days.
Be Wary of Popups
You've seen them: the annoying things that clutter your screen advertising adult material, gambling, and money-can't-buy experiences.
What was once an effective sales tool, now screams scam or spam. Most of the time, popups are bad. As well as being annoying, they're easy to fall for — hence why scammers use them.
Much like clicking unknown links in emails, resist the urge to win £5,000 by spinning a wheel and entering your bank details on an unknown site.
Don't Overshare
You should never have to give up your personal details when shopping online. So if a store asks for your date of birth or Social Security number — move on. Also, avoid sharing your location, too.
While it might not seem a big deal, the more information scammers have, the easier it is to clone you. Give as little personal information as possible. You'd be surprised what they can do with your date of birth and bank details.
Credit Card or PayPal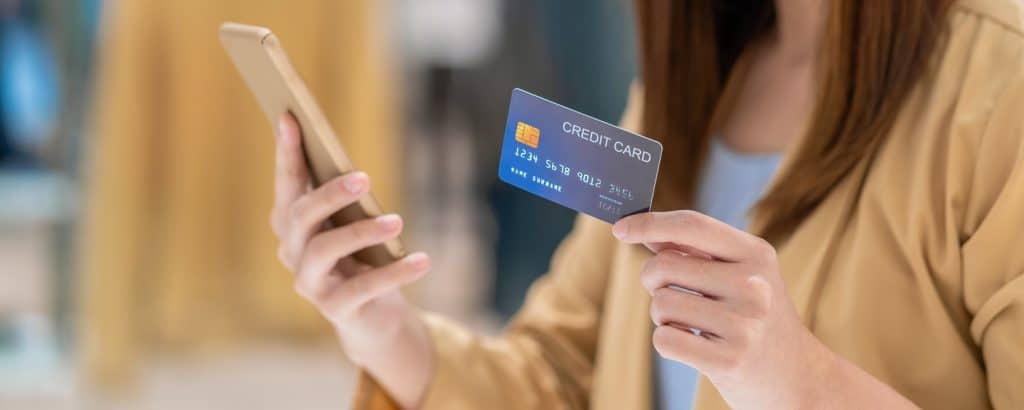 PayPal's protection is second to none when buying stuff online. And I can vouch for it, as they helped me get 100% of my money back when I was a victim of online fraud.
If you suspect a suspicious transaction within 60 days of the transaction date, PayPal will investigate immediately. Plus, you're not liable for unauthorized purchases made from your account.
If you don't have PayPal, paying with a credit card is the next safest option and one that's a lot safer than using a debit card. But as each provider's policies are different, it's best to check with your bank first.
Avoid Public WiFi Networks (When Shopping)
Free Wi-Fi is great, right? Well, it depends. Because while it costs you nothing, it's a breeding ground for hackers.
When you're next out in public, avoid using a public network to shop online or use your internet banking. That is, unless there's a trusted network available, like those you find in Costa, Starbucks and Dunkin' Donuts.
Even if you find a trusted network, always use a Virtual Private Network (VPN) to stay safe.
Use Two Way Authentication
Two-factor authentication adds another layer of security to your accounts, devices and personal information. Think of it as adding a second lock to an already secure door. As well as acting as a deterrent, it's a lot harder to break through.
But I know what you're thinking 'you told us a few points ago to use Password Generators to create uncrackable passwords!' — and you're right, I did. But the thing is, in 2022, passwords alone aren't enough.
Ever wondered why your bank texts you a code to your mobile phone to confirm it's you? It's to stop hackers. So if two-factor authentication is available, use it.
Install Ad Blocker & The Latest Firewall
Remember the annoying popups we talked about a short while ago? If you want to get rid of them completely, you'll need to install an ad blocker. As well as being annoying, popups carry viruses.
Talking about viruses. Installing the latest firewall is a great way to keep your computer clean and virus-free. While there are lots of free antivirus softwares out there, it's not really something you want to skimp on. And so we recommend spending a little bit each year to protect your computer.
Cover your webcam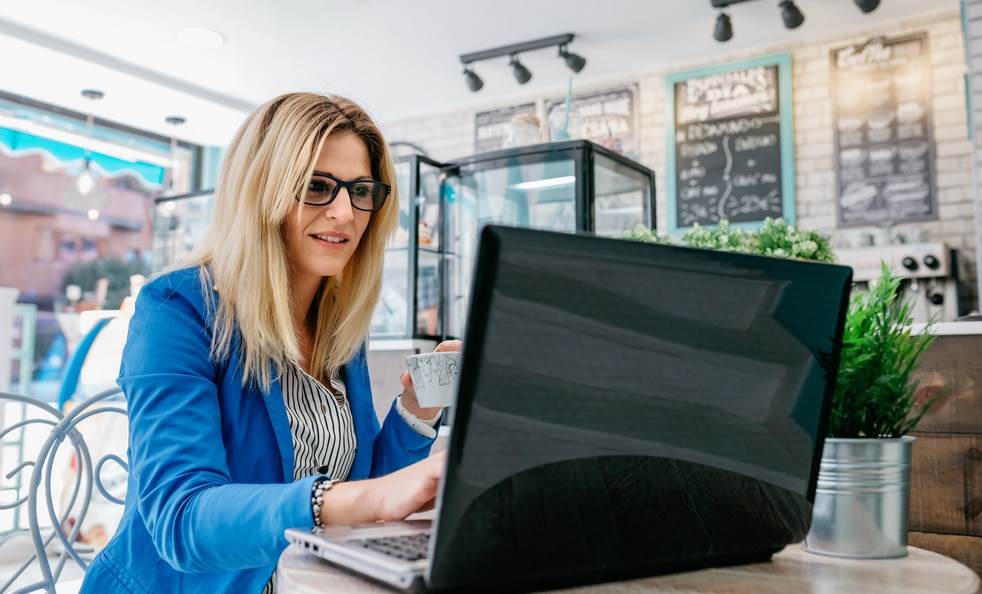 Camfecting. Ever heard of it? And no, it's not an infestation of webcams — despite what its name suggests. What it is, though, is the name given to the act of hijacking a webcam. And yes, this is a real thing.
Like actual spies, hackers can worm their way into outdated operating systems or compromise the apps you've given the camera access to. But you can prevent it.
You see, if you have a USB webcam, unplug it when you're not using it. And if you have a laptop, all you need is a camera cover, aka, a post-it note. Simple.
Backup Critical Data
All throughout school, my teacher would bang on about backing up my work. But I never learned — I'd always lose it. While I'm not here to mimic a whiny high-school teacher, I am here to echo the importance of backing up your data.
The reason why is to ensure you have a secure archive of everything important to you — whether it's business documents or personal photos. To backup files, simply add them to an external hard drive, or backup files on the cloud.t. In the event of data loss, you can restore your files and data quickly. It's as simple as that.
So that's everything you need to know about staying safe when shopping online. If you remember these tips and act on the things we've mentioned, there's no reason why you can't shop with confidence online.