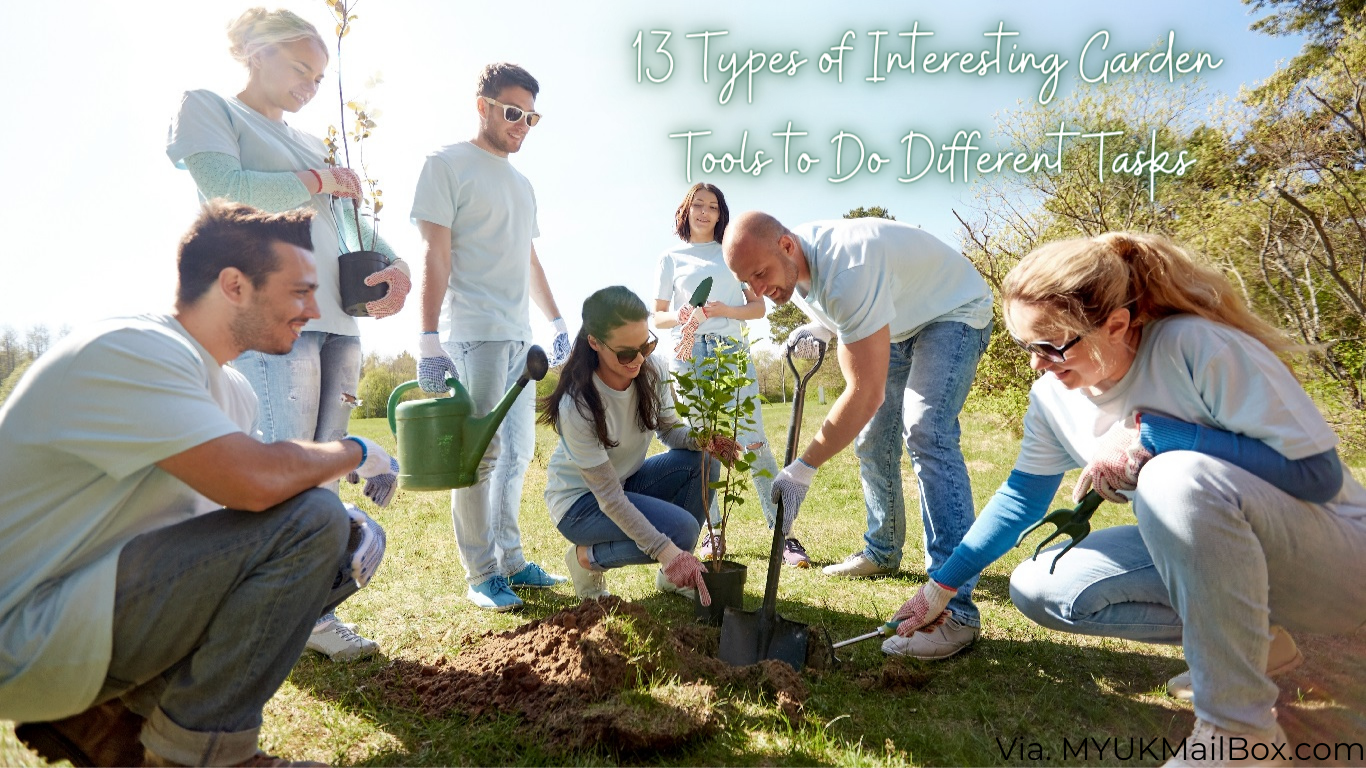 13 Types of Interesting Garden Tools to Do Different Tasks
The sun is finally shining.
Green leaves are starting to emerge. Grass is growing, and flowers are blooming.
It's time to enjoy what spring has to offer.
What better way to enjoy the magic of the season than in the garden?
Spending time in your garden is great for your physical health as well as your overall well-being.
Curating the best collection of tools for your garden is an important job. After all, why work harder when you can work smarter? Shop from multiple stores and don't worry about delivery dates. We can store your items for you until you're ready to have them arrive for that new garden project.
Watching life emerge from tiny seeds is powerful. So is digging through the dirt and feeling the earth on your hands. This year as you start your garden projects, find the best tools out there to help you do the job. Here are some ideas to get you started.
Secateurs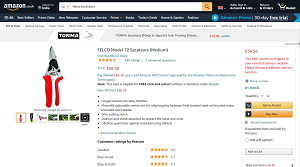 Have a shrub that's growing out of control? Or perhaps you're just carefully pruning your rose bushes or other flowering plants. A high-quality pair of secateurs are an essential item in the garden. From trimming offshoots to clipping flowers, a nice pair of one-handed secateurs are an absolute must-have for yard work. These are the scissors of the yard, and there is always something that needs cutting. The ideal set of secateurs is easy to use, fits nicely in your hand, and is easy to sharpen or maintain so that your work is easy to do.
Digging Spade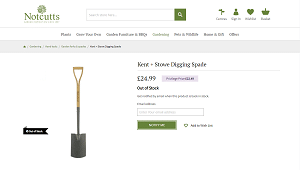 A garden staple, the digging spade does heavy work in the yard. Digging holes in the ground for new plants, digging out drainage systems, and digging out old plants when it's time to remove them or replant them are all part of maintaining the garden. You can't do even the most basic garden work without a high-quality digging spade, so invest in one that will continue to get the job done for years ahead, and one that will always make your work just a bit easier to handle.
Shears
Manicuring shrubs is a fun job. It's like giving your garden a haircut on a grand scale. A good pair of shears will let you reach across the top of the hedge so that you can clip them evenly and easily. Additionally, you want a pair of shears that are sharp and easy to keep that way. Shears with a bit of a drop will help you keep your cutting level as well as you move along the sides and the tops of your shrubs, removing the extra off-shoots and encouraging new growth to fill out your bushes.
Border Fork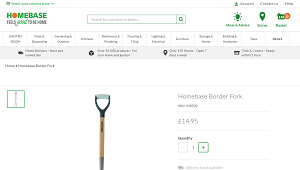 Mulching the garden is a task of maintenance, but it's also a task that requires a bit of work. Moving mulch from one area to another, breaking through tough sod, and softening up new planting beds is the work for a good border fork. Dig in, toss the soil around, move chunks of mulch from here to there easily by investing in a border fork that will get the job done easily and be a natural extension of your arms, not one more heavy tool to lug around the garden.
Weed Puller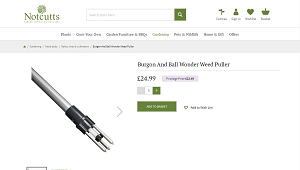 Weeds are a constant battle in the garden. No matter how much you prep and spray, you are going to get weeds in your garden, and you don't want to go to battle with them empty-handed. Make pulling weeks simpler and faster by using a weed-puller. These clever tools let you stab a weed, grab it with the tool and then easily yank it out to keep your garden weed-free and easily maintained. Why stoop down and pull weeds by hand when you can simply walk along and yank them free without adding extra work?
Pick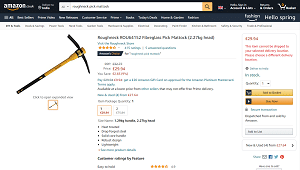 Really tough soil needs more than a shovel. The same is true when you're trying to remove a larger stump from the yard, or you need to remove the base of a bush or plant that is being a bit stubborn. A pick makes it possible to dig through the roots of a stubborn plant. You can also lift rocks, break up stubborn clay or soil, and even sort through gravel and rocks to keep your yard looking great year-round.

Trowel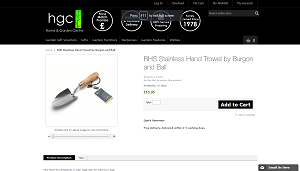 Another garden classic, the trowel is a small shovel that you use to dig out spots for individual flowers or to plant small garden plants. Your trowel can also be used to dig out weeds and to clear out dead or overcrowded plants. Use the trowel to break up clusters of plants or to split off lilies and grasses. A good trowel is a daily weapon against the weeds and tasks in the garden, and you want one that is comfortable, sharp, and easy to use every day.
Edging Knife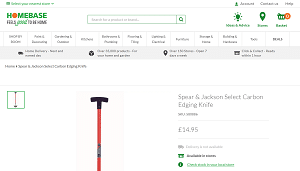 The trick to a crisp looking lawn is to take care of the edges. The sharper your edges in your lawn, the better the lawn looks. You can create sharp edges easily by using an edging knife. Simply walk the line of the yard to cut a crisp edge and then you can easily maintain that edge over time using your mower and trimmer. The edging knife works well on grass as well as to clear the edges of a path or a planting bed. The key to a clean yard is clean lines. An edging knife makes that possible.
Telescopic Hedge Shear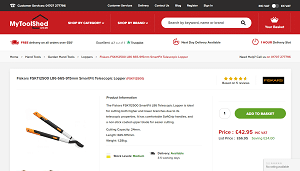 Sometimes you need to cut a bit farther than you can easily reach. This is the beauty of the telescoping hedge shear. Reach farther, make more precise cuts, and do less straining yourself as you clean up shrubs, cut back growth in the spring, and prune your bushes easily in the fall. Giving yourself extra reach in the garden lets you do more from a position of comfort rather than relying on ladders or pushing your way through the thicker shrubs to find the spots that need cutting in the back.
Trug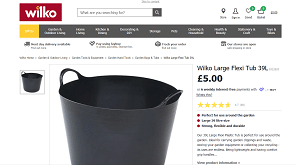 Those weeds need somewhere to go after you pull them. A basic trug is a great bucket that is perfect for hauling away dead weeds or gathering rocks for redistribution. Use your trug as a bucket to collect your harvest when you check on your garden or to store your cut flowers for arrangements in your home. With so many uses, a trug is a great tool for versatility and functionality. You can haul it anywhere in the yard for just about any purpose, and it's sturdy enough to get the job done.
Block Paving Knife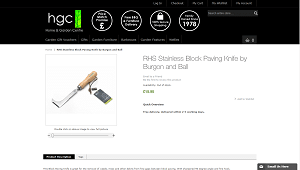 If you have pavers in your yard, a block paving knife is a must-have. With this knife you can easily dig out the weeds that occasionally take root between the pavers and remove them not from the top, but from the bottom so that they don't grow back quickly. Use the block paving knife by simply slipping it between the pavers, scooping up the offending weed and in seconds you have your pavers looking like new again. To maintain the weed-free finish, routinely brush sand between the stones to prevent weeds from taking hold.
Dutch Hoe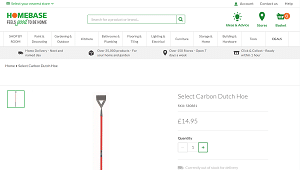 Need to turn over some soil? The Dutch hoe is easy to use and helps maintain the soil quality in your garden. Use it to turn over the soil in the garden or use it for weeding purposes. The slot in the Dutch hoe makes it simple top remove weeds, clear the soil and dig up rocks as well. To use the Dutch hoe, you simply slide it just under the top of the dirt. The hoe will slide along, displacing small rocks and weeds so that you can easily remove them from the garden space.
Onion Hoe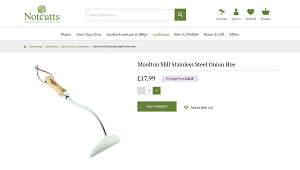 The onion hoe is a smaller hoe that can be used by hand in smaller section of the garden. It is useful for moving around plants carefully to find and easily remove the stubborn plant growth that shows up too close to tender spouts for any other, larger tool to be useful. The onion hoe extends your reach in the garden but also gives you control over your movements with a smaller blade and shorter handle than a traditional garden hoe.
For many of us, spring is the season of rebirth and fresh air. This is your time to emerge from your winter blues and get outside to enjoy the best of nature. Your garden is your happy place, so find the perfect tools to make it that much more enjoyable.
Ready to get started in the garden? Order up the items you need and let us ship them to you quickly and easily using one of our many courier options. You shop, we ship, and then you can garden to your heart's content!