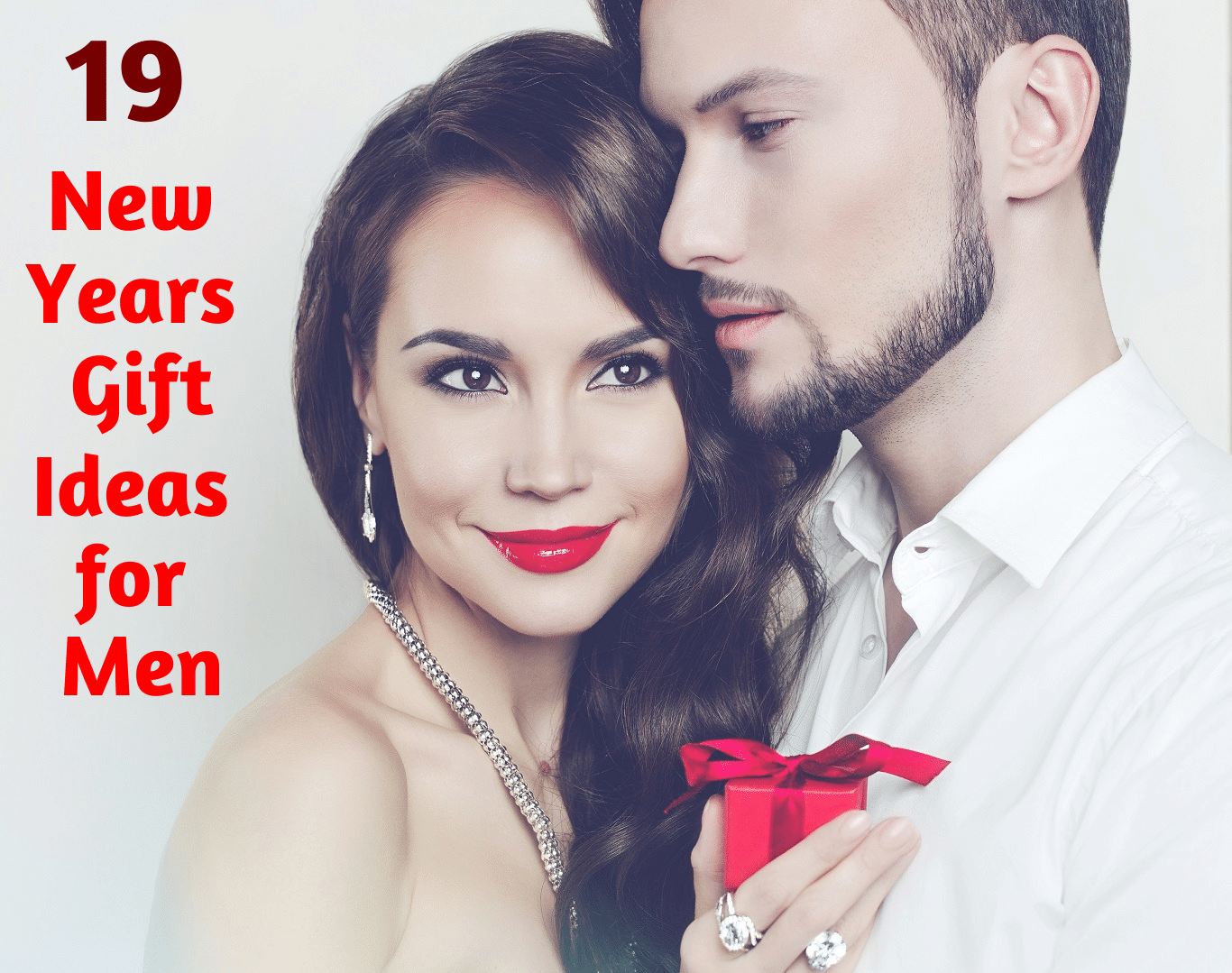 19 New Years Gift Ideas for Men
You want to be thoughtful in your gift giving. Intentional. You don't want to default to another tie, as adorable as the latest one might be.
You want the men in your life to know that you're truly thinking about them and that you have worked to find the right gifts. Something they will enjoy. Something that is useful or entertaining. Something they didn't know they needed.
But for some reason men can be very hard to shop for. Men's gifts seem to fall into the same categories every year – clever ties, new socks, car gadgets.
Not that any of those things are wrong as gifts, of course. Everyone needs socks and jumper cables, but there are only so many desk toys you can give the man in your life before it looks like you're not really even trying any more.
This holiday season you can go a different direction. Get something new. Something unexpected.
If you're ordering a few things for the men in your life, you don't have to send them separately. Buy from multiple vendors and have the goods sent to us. When they arrive, we can repackage them using our parcel consolidation and repackaging service and then them on to you as a streamlined delivery.
If you're having trouble thinking of something new and interesting on your own and the stores aren't helping you, have a look at the list below. We've gathered twenty thoughtful gifts that might just be perfect for the man in your life.
Socks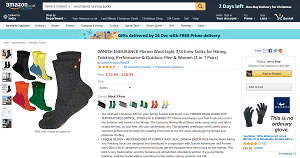 Socks might be an expected gift every year, but there is no reason to give the same old boring socks. There are some excellent patterned and clever socks out there to consider for those trendsetters in your life, and there are also some excellent, high-end socks perfect for those on the go. Wool and wool-blend socks, for example are perfect for runners, hikers and climbers.
Barware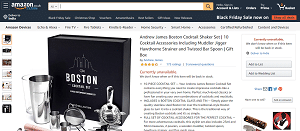 Barware is just as beautiful as it is functional. Ice buckets, martini shakers and heavy glasses are not only attractive when you're not entertaining, they look amazing when you're shaking up drinks or preparing beverages to celebrate with friends.
Grilling utensil rack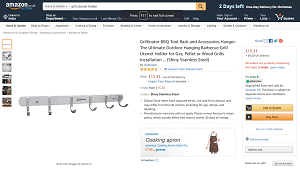 Grilling outside is almost a competitive sport in its own right, and a sport like this needs its own equipment. There are many different accessories for grilling ranging from brushes and spatulas to grill baskets and skewers. Keeping track of the tools is easier than ever with a utensil rack designed to hold them all.
Wooden watch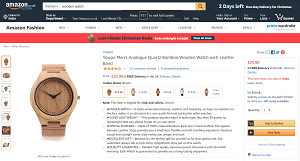 Watches are a man's jewelry and a wooden one is a unique, thoughtful piece that has a specific function as well. Wooden watches have a truly timeless beauty and come in many amazing finishes and designs. You can easily find one to suit the style of the man in your life.
All-in-one tool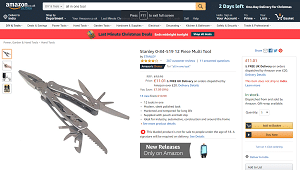 Whether you carry in a toolbox, a car or a travel kit, an all-in-one tool has solutions to just about every problem you might face on a daily basis. Pliers, screwdrivers, knives and bottle openers are just the beginning when you open up these handy tools. Get one without knife blades and it can even travel in his luggage.
Charging valet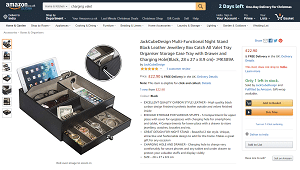 Phones, watches, tablets and more clutter our counters and nightstands. That means you have an opportunity to keep things sorted and organized for the man in your life. A charging valet will give him a place to put all of his gadgets and accessories that not only keeps them clean and safe on the counter, but also charges them nightly as well.
Watch box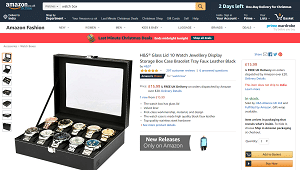 Does your man have multiple watches? Help him keep them sorted and organized in a watch box. A jewelry box for men, a watch box has separate compartments to hold each of his timepieces for display, storage or protection. It keeps watches clearly organized, making it easier for him to choose the right one every day.
USB money clip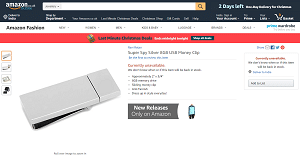 Nothing is more functional than killing two birds with one stone. A USB money clip makes it easy to keep your files safe and sound and also keep your cash clearly on hand and safe. A USB is a way of life for those who move between computers and need handy storage on a daily basis. A money clip is an easy way to keep funds organized and on hand. Why not combine the job?
Bluetooth speaker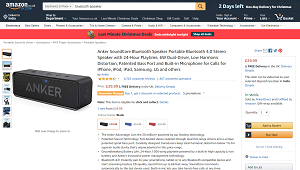 Bluetooth speakers are useful all over the home and you can never have too many. A small one in the bedroom. A larger one for gathering in the living room. There are waterproof speakers for showers and discreet ones that fit in easily in the kitchen or office. Bluetooth speakers are an easy gift that will be useful for every man.
Insulated tumbler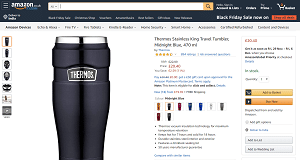 Whether he's drinking water, iced tea, soda or something a bit stronger, a cleverly decorated insulated tumbler is a great way to show team spirit, demonstrate your love of a hobby or just to keep your favorite drinks cold and delicious all day long.
Beard grooming pack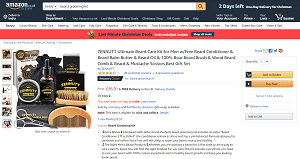 A scraggly beard does not say good things about the beard-wearer. Facial hair may definitely be in style, but it shouldn't look like a hot mess. A beard grooming pack offers your man the tools he needs to keep his beard neatly trimmed, carefully shaped and beautifully groomed.
Tour or travel bag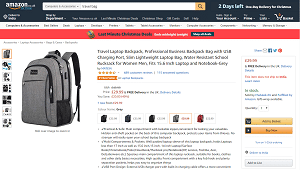 A suitcase will get you to a destination, but sometimes it's overkill or you need something smaller when you arrive. A tour or travel bag is just enough for an overnight trip or to carry necessary items around while you're on the go. Backpacks, messenger bags or a small duffle or case can all be an attractive, yet easy way to travel.
Pocketknife
Sleek, stylish, attractive and functional. A pocketknife is useful in the home for opening mail, unwrapping tricky cartons or removing splinters from the deck, but it's also useful on the go for clearing away tags, cutting cords or rope and possibly even eating if you are camping or on a real adventure. There are so many uses for a pocketknife and so many beautiful knives out there. You're sure to find the right fit.
Toiletry bag
Help your man keep his gear organized with a toiletry bag. Leather, nylon, folding or not, there are many options when it comes to keeping your bath items together and safe while traveling, and your man will appreciate the ease that packing can have when you have all the right gear to get from one place to another easily.
Travel manicure set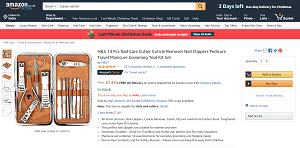 There is no worse place to get a hangnail or chip a jagged corner of your toenail than when you're away from your nail clippers. Work, travel, business trips or simply running errands can be so much more challenging when you are struggling with a painful nail situation. A travel manicure set makes it possible to keep track of a small nail clipper in your luggage or in your vehicle and he will appreciate the function and ease of the set.
Bose headphones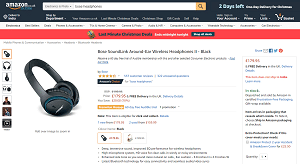 Bose is the premier name in sound, and Bose headphones will be appreciated by any audiophile. Bluetooth headphones make it possible to sit back and relax in your own world of sound while watching movies, taking in videos or listening to audiobooks. And with Bose, you now the quality of sound will be outstanding.
DNA Kit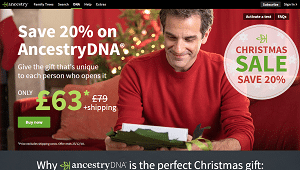 What do you get the man who has everything? You get him his own DNA kit! These kits give you a chance to send off a sample and discover your own DNA. Where are your ancestors from? Do you have Neanderthal in your bloodlines? Are there distant relatives you've never met? All of that is possible with a DNA kit – plus they are really just fascinating to learn from.
Knife set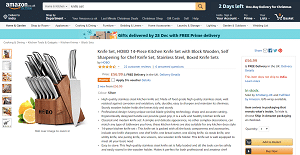 A man in the kitchen knows the power of a good knife, and there are plenty of good knives to be had. A high quality knife set will look beautiful on the counter and more than serve a purpose for those who enjoy cooking and preparing food regularly.
Xbox One X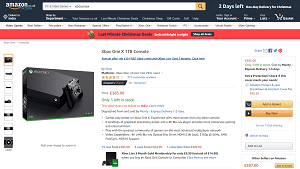 Finally, for the man who loves to game, the Xbox One X has recently been released and it's the hot gaming console for this new year. If you have a gamer in your life, consider giving him a big gift that will keep on giving all year long. Just remember to pair his new Xbox with a good set of headphones to fully immerse him in the gameplay.
A gift is about showing you care. Grabbing something off the shelf that doesn't have any special meaning or purpose isn't sending a message of caring this holiday season. That doesn't mean you have to kill yourself trying to think up something that nobody has thought of before.
There are plenty of great gifts out there waiting for you – including the ones listed above. And best of all, there is still plenty of time to get these gifts ordered and delivered to your door without paying expensive rush fees or extra international shipping rates.