20 Products You Should be Excited about for 2020
The New Year is upon us. Resolutions are made. Plans are created.
Starting a new year is exciting, and this time we are also starting an entirely new decade.
This year, retailers seem to sense our excitement. They realize that this is the year to release some excellent products to keep the enthusiasm going well into the new year.
2020 is slated to be a big year in the world of technology and innovation. There are big plans in the works like Japan's plans for a robotic moon base and commercial self-driving cars. But there are smaller products that are emerging on the market or that are proving to be major players in existing markets.
If you're looking for some of the best new products out there – or that will be out there soon – this is your year to find something exceptional.
Apple Watch Valet
If your desk or nightstand is a mess of wires and cords to charge all of your various devices, you can streamline all of those with an Apple Watch valet. Simply plug everything into a single location, place your watch in its designated spot and everything will charge easily without the mess.
Portable Smart Telescope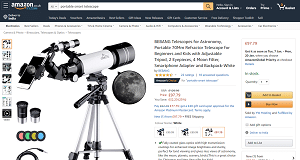 There is so much to see in the world, but sometimes finding it can be a trick without a telescope. Fortunately you can bring your own telescope with you when you travel by using a portable smart telescope. It's easy to use and carry and has a special spot for your phone so you can reference your star or bird charts while you look.
Echobeat earbuds
Echobeat earphones are primed to give Airpods a run for their money. Less expensive but excellent for listening to Bluetooth music, Echobeat earbuds are the perfect gift for someone else this year, or perhaps the perfect gift to give yourself.
FIXD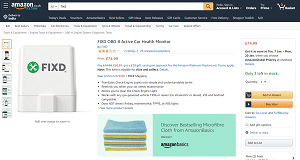 You don't have to be an auto tech wizard to figure out what's wrong with your car when the check engine light comes on. You just need to have the right tools in your hand. FIXD is an automotive tool that will save you potentially thousands of dollars. Just plug it in and you'll know exactly what's wrong in seconds.
DroneX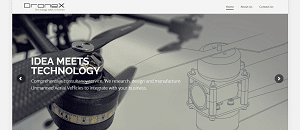 Love drone footage, but hesitant to invest the big bucks in a powerful drone? DroneX is a mini drone strong enough to fly and take footage for you, but small enough to be easy to transport and affordable. You can think of DroneX as you own personal photographer.
Xtra-PC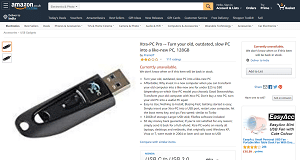 If you are trying to extend the life of your old laptops or PCs, you can replace the old, sluggish operating system on the computer with a new, Linux based one. Simply plug in the Xtra-PC flash drive and the new operating system will install automatically and you will have brought your old laptop back to life.
Estrong Bug Killer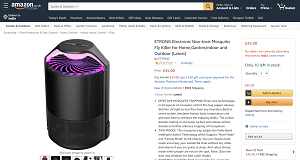 Hate the smell of bug spray and citronella? Rather than trying to keep pests away, you can attract them to a special trap and kill them. Estrong and other similar bug killers uses UV light to draw in mosquitos before it sucks them into the device and kills them. No fuss, no smells, no chemicals.
Laguna HUD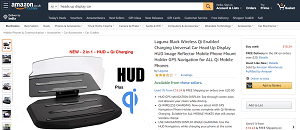 Like the sophistication of a Head's Up Display? You can create your own HUD using just your smartphone and the Laguna HUD system. This handy tool allows you to project your screen vertically to make it easier to watch shows, follow directions or see messages.
iTrack
Do you ever worry about your car traveling away without you? You don't have to worry about car theft or even misplaced vehicles after a wild weekend when you have iTrack. Simply plug the device into your diagnostics port and you can track your vehicle's position at any time in real time.
Amazon Echo Show 5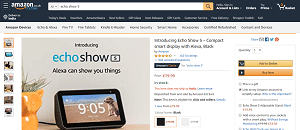 If you want a visual virtual assistant, Amazon is releasing the latest one in 2020. You can enjoy the latest VA technology with a handy screen in an easily portable or placeable size. Amazon Echo Show 5 is one of the most anticipated gadgets of 2020.
Bose Audio Sunglasses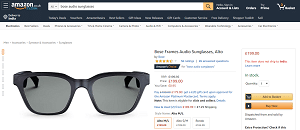 Why wear headphones when you're already wearing sunglasses? Bose audio sunglasses have Bluetooth capabilities for enhanced use. Wear the glasses, enjoy your favorite music, make handsfree phone calls and take care of business all while dressed for relaxation.
Skyroam Solis X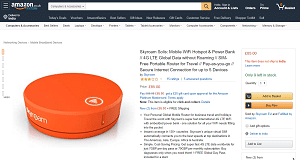 The Skyroam Solix X is a highly portable, but also highly powerful 4G portable hotspot. With the Skyroam Solix X you can connect up to 10 different devices and access the internet anywhere across the globe. Skyroam also offers pay-as-you go service making this a very handy device for those who work on the road.
SonicX Pro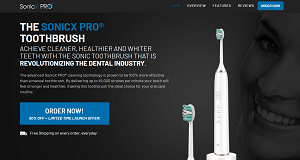 The best toothbrush on the market, the SonicX Pro has the latest, most powerful technology designed to keep your teeth happy and healthy. SonicX Pro is actually 100 times more powerful than any other toothbrush available right now. You can rest assured your teeth and gums are in good hands with this electric toothbrush.
Muama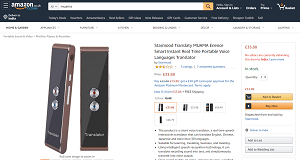 If you don't have time to learn a new language before traveling or a big meeting, you can still communicate easily using Muama. This translation tool makes it possible to dictate in your native language and it will automatically translate the phrase into the spoken desired language for you.
Electric pulse neck massager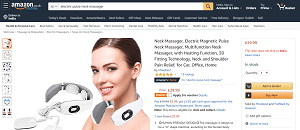 A lot of us carry tension in our neck and shoulders. An electric pulse neck massager helps deliver the type of soothing care we need to help those muscles unknot, relax and release the tension that can build up over the course of a very busy day.
Ionic Spa
There's nothing better than a fresh, clean showerhead, and preventing the scaly buildup that can happen on any showerhead was the goal of the engineers that developed the Ionic Spa showerhead. You can enjoy the sensation of a perfectly new showerhead every time you use it for a better shower and a better clean – for you and your shower.
USB-C Breakaway connector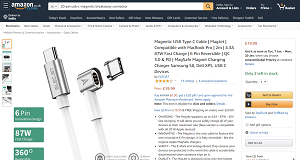 If you have a MacBook and any clumsy tendencies, you have probably accidentally pulled on a USB-C cord a time or two and potentially damaged either the cord or the computer. With a USB-C breakaway connector, you can be assured that you won't accidentally drag your MacBook off the desk if you catch a stray cord – the cord will simply break away saving you hundreds in damages.
Zendure SuperTank USB-C portable charger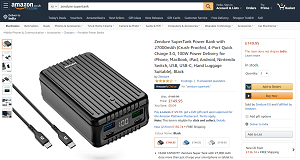 Again for the MacBook users, the Zendure SuperTank USB-C portable charger is designed with Apple in mind. This powerful portable charger has a 27,000mAh capacity and can fully charge a MacBook at full speed while on a plane or train or on campus or in the park. It's easy to carry and is tremendously powerful for when you need power the most.
TilePro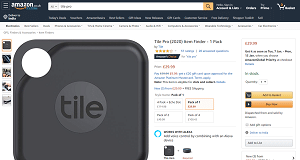 Have a tendency to misplace keys, phone, wallet or luggage? You can track them all easily using the TilePro. These small chips and stickers can be attached to just about anything and can be tracked and monitored as you need them. And if you don't need them? They are small enough to be unobtrusive until you do!
USB rechargeable batteries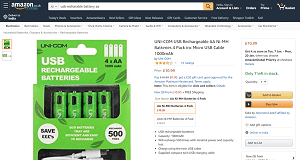 We live a life that runs on batteries. If you would like to leave a smaller footprint but still like the devices that need a good battery from time to time, you can compromise with a USB rechargeable battery. Simply plug the USB cable directly into the battery and it will recharge and be ready for reuse in no time.
Technology is constantly emerging, and this year is certainly not an exception. As companies find new and better ways to do things, we are the winners with innovative products and clever solutions. If you've been dreaming of owning your own flying car, 2020 may be your year. But even if your plans are a bit more subdued, you can still find plenty of things to be excited about in the coming months.