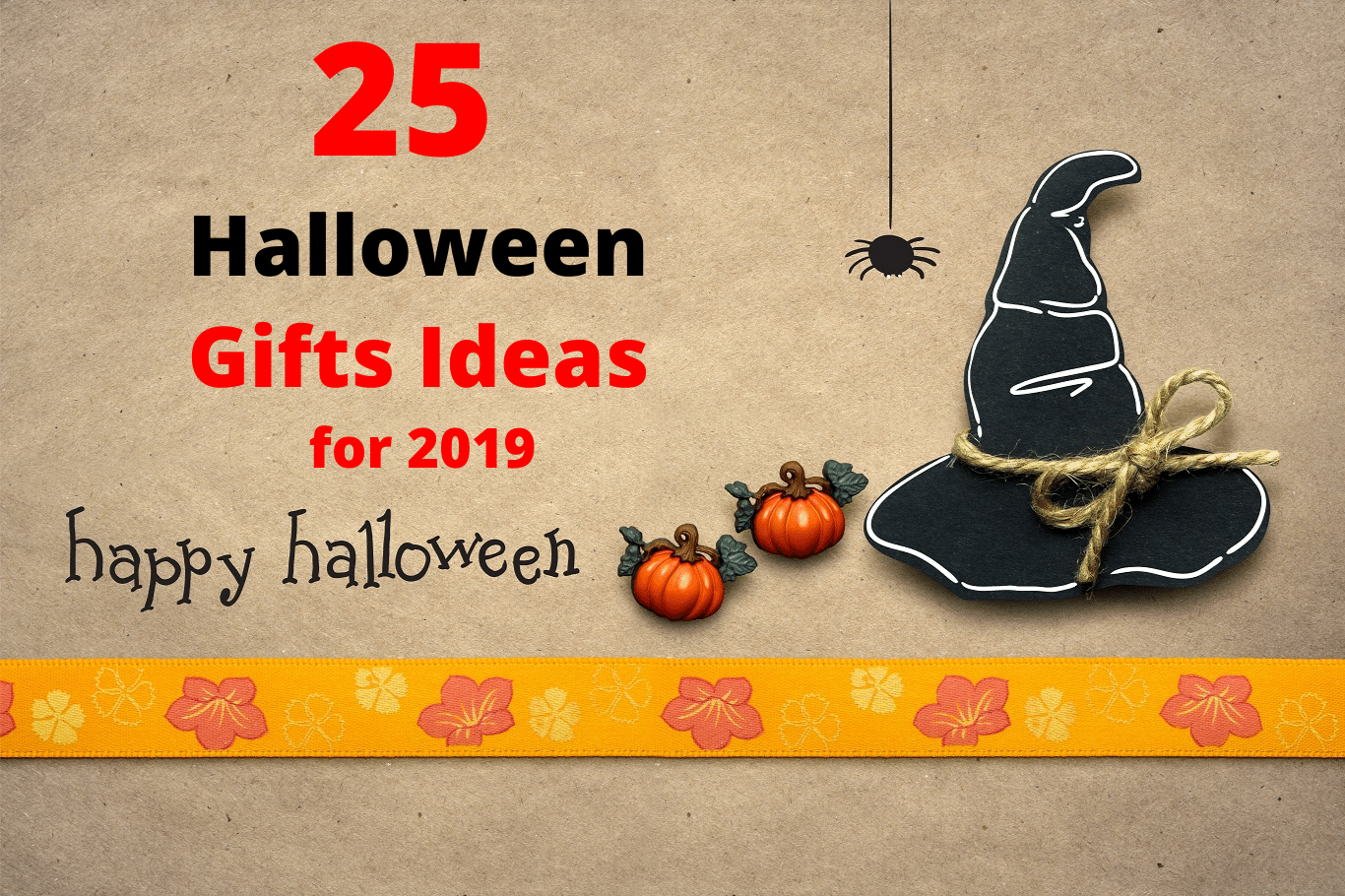 25 Halloween Gifts Ideas for 2019
It's finally fall!
That means that the holiday season is approaching quickly.
And while you might be thinking of the winter holidays, remember that one of the most beloved holidays of all is right around the corner – Halloween.
Halloween has gone from a casual trick-or-treating to a full blown family event in many areas. Parties, decorations, yard signs and costumes rival Christmas and New Years for fun and frivolity.
Perhaps best of all, while Christmas and the surrounding holidays in the winter demand presents for just about everyone you know, nobody is expecting a Halloween present.
That makes it even more fun to choose the presents that are just right for the people who love the season as much as you do.
Buy fun gifts for the young people in your life. For the host or hostess of your favorite Halloween party. Or maybe just treat yourself to some of the best gifts of the Halloween season.
When you're gifting just for the sheer joy of gifting, you can find plenty of amusing and fun gifts you will just have to have.
Skeleton Dolls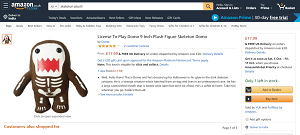 If you have a child who loves stuffed animals, why not get him or her a stuffed skeleton? A skeleton doll makes the perfect gift for a child or just a toy lover in your house – soft, cuddly and slightly terrifying! They are also easily transportable for taking a long if a little one in your life needs a buddy for trick-or-treating.
Halloween Masks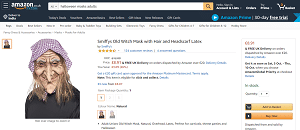 Halloween may be the best time of all to find Halloween masks for any occasion. If you have a friend who enjoys the fun of dress up and costumes, look around now for the best deals on masks that he or she can use for any sort of fun all year long.
Classic Horror Movies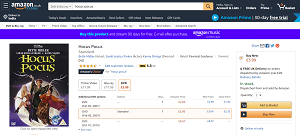 There is something to be said for the classics. Halloween brings out the desire to watch creepy and scary movies. You don't need to look very far to find your old Halloween buddies in film. Buy the original gore movies or find something a bit more appropriate for younger views with classics like Hocus Pocus or the Peanuts Gang.
Horror Posters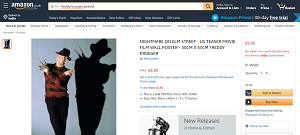 The original horror film posters have a bit of noir, which makes them great items for the host who has a bit of everything already. Film posters featuring Freddy Kruger, Alfred Hitchcock and the characters from The Shining have a bit of an edge, making them excellent decoration for a Halloween party or just something fun.
Candy Corn Earrings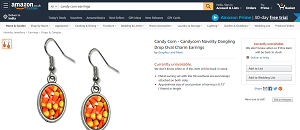 Want to keep it light and fun? Try on some Halloween jewelry and then buy a set for a friend as well. Candy corn earrings are perfect for the season and make it easy to "dress up" and outfit you would wear every day. Change earrings and you're ready for the season!
Funny Halloween Shirts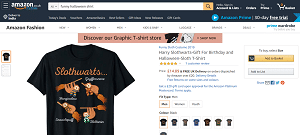 Pair your clever candy corn earrings with a clever Halloween shirt. Halloween t-shirts make easy gifts that can be used at the various events around Halloween as well as when an adult takes kids out trick-or-treating. Find some that is innocently funny or a bit edgier for the full fun effect.
Funny Wine Bottle Holder
Need a great hostess gift? A Halloween wine bottle holder is something can be pulled out as a decoration, but also used as well. A funny wine bottle holder will hold a single bottle, but it will definitely hold it in style!
Halloween Decanter Set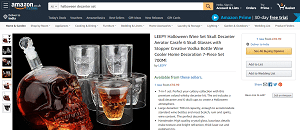 Want to dress up your gift giving this year? Say it with a bit of sparkle when you buy a Halloween decanter set. This is the perfect gift for those who like to keep things classy, but also like a bit of a humorous edge to their posh décor.
Halloween Punch Bowl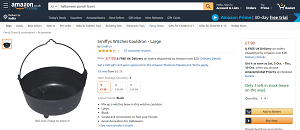 It's useful and amusing! A Halloween punch bowl will be the perfect centerpiece for your Halloween goodies. Fill up a witch's cauldron with punch (and a bit of dry ice) and you'll be able to gift the perfect smoky concoction to liven up a big event.
Peanuts Halloween Gear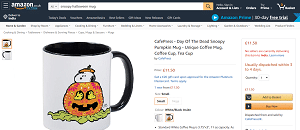 Who doesn't love Snoopy and Charlie Brown? While you wait for the Great Pumpkin, grab a bit of classic Peanuts gear for Halloween. Whether it's a costume or just a cute Halloween mug, Peanuts gear is small, easily wrapped and perfect for the holiday.
Skull Shot Glass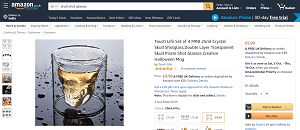 Edgy and perfect for those who love to entertain, a set of skull shot glasses will be just the right gift this Halloween. Buy the shot glasses and pair it with a nice bottle to help fill them and you'll be the perfect guest at your Halloween party.
Nightmare Before Christmas Gear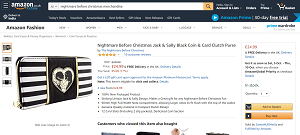 Another family-friendly classic, the Nightmare Before Christmas is a beautiful blend of holiday fun. It's dark, but it's also light and amusing for the younger Halloween fans in your house. Buy Nightmare Before Christmas gifts for children, teens or anyone who enjoys the film and the holiday.
Halloween Pajamas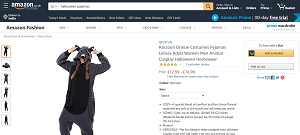 Now that the weather is turning cooler and the nights are coming faster, what better gift than a pair of Halloween pajamas? Buy funny pajamas or perhaps pajamas that double as a costume for the best bang for your buck, but regardless of what type of pajamas you get, they can definitely be useful!
Best Costume Trophy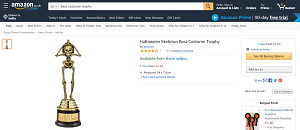 Know your friend is having a party? Help her plan by buying her a Best Costume trophy. You can take some of the pressure off her and also add a bit of fun to the party itself by encouraging guests to dress up – and dress up well – for the big event.
Bat Jewelry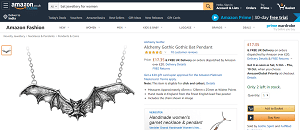 Like a bit of Halloween in a pretty edgy way? Bat jewelry can be appropriate for children and adults, with a great deal of variety in the selection. Choose pretty pieces or choose pieces that have a bit more of an edge to give your friends. It's the perfect complement to any Halloween party ensemble.
Skull Ashtray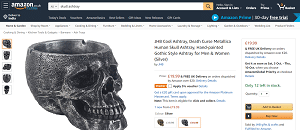 If you know you have a friend who smokes, or who has party guests who will be smoking, consider a fun collector's piece like a skull ashtray. The more realistic the skull looks, the more fun it is for the party-goers to enjoy the little fun surprise they will find at the end of their smoke break.
Pumpkin Spice Soap
The perfect gift for anyone who loves the season, but already has everything. Pumpkin spice is the bold scent of the season, which makes it perfect for a pretty hand soap and lotion collection. Buy a set of soap and lotion or gift the soap with a pretty hand towel. A perfectly casual Halloween gift!
Front Door Wreath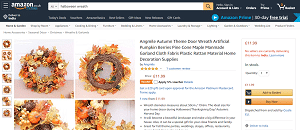 Looking for a gift that makes a big impact? A front door wreath is the perfect addition for anyone who is just starting to build their own holiday collection. You can make a pretty Halloween wreath if you're crafty or buy a pretty one to gift a friend just in time for trick-or-treating.
Decorated Pumpkin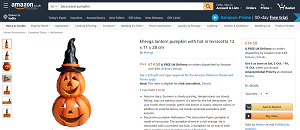 Another great piece of décor, a decorated pumpkin doesn't require the carving and mess of traditional pumpkins, and it can be used again and again. Find a pumpkin that is fun or frightening and it will be the perfect addition to a holiday gathering.
Halloween Coloring Book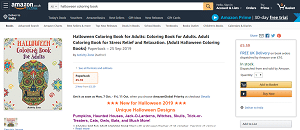 Looking for a small Halloween gift? Coloring books can be relaxing and soothing for adults as well as children. Buy a pretty (or scary) Halloween coloring book and a few coloring pens or pencils and you'll have an inexpensive gift that anyone can enjoy.
Pranks and Gag Gifts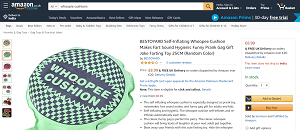 If you have a friend who likes to laugh, a gag gift is the perfect thing to wrap up as a host or hostess gift. Bring out the old classics like a Whoopie Cushion or shocking pen, or find something new that your laugh-loving friend can enjoy.
Halloween Wine Charms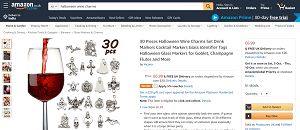 Another pretty gift that is perfect for Halloween are wine charms. Put the charm around the stem of your wine glass and you can easily tell who is using which glass. Why not help your friend decorate her glasses with a bit of Halloween whimsy when it's party time?
Halloween Party Games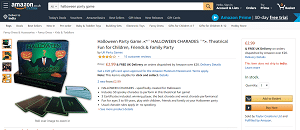 What's a party without games? You can find Halloween games that are perfect for children as well as adults. Games wrap easily, and they can be used immediately when party guests are looking for something amusing to do to supplement the night's fun.
Skeleton Bookmark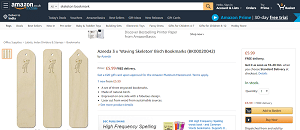 Have a friend who loves to read? Need a small gift? A skeleton bookmark will fit the bill perfectly. A clever bookmark can definitely be used on a regular basis and it is just the right size for a hostess gift or a small token for a close friend who loves Halloween everything.
Witch Brooms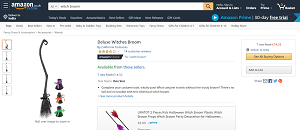 It's the perfect gift between friends. A witch broom will be the perfect way to decorate for the holidays, and it is also a great gag gift for a close friend. Want to amuse your witch-loving friend? Simply buy her a broom she can call her own!
Maybe you're attending a Halloween party and need a great hostess gift. Or maybe you're looking for take-home treats from your own Halloween party. Gifts can be fun surprises for your children, your significant other or for yourself. No matter who you're buying for, you'll have plenty of fun shopping!