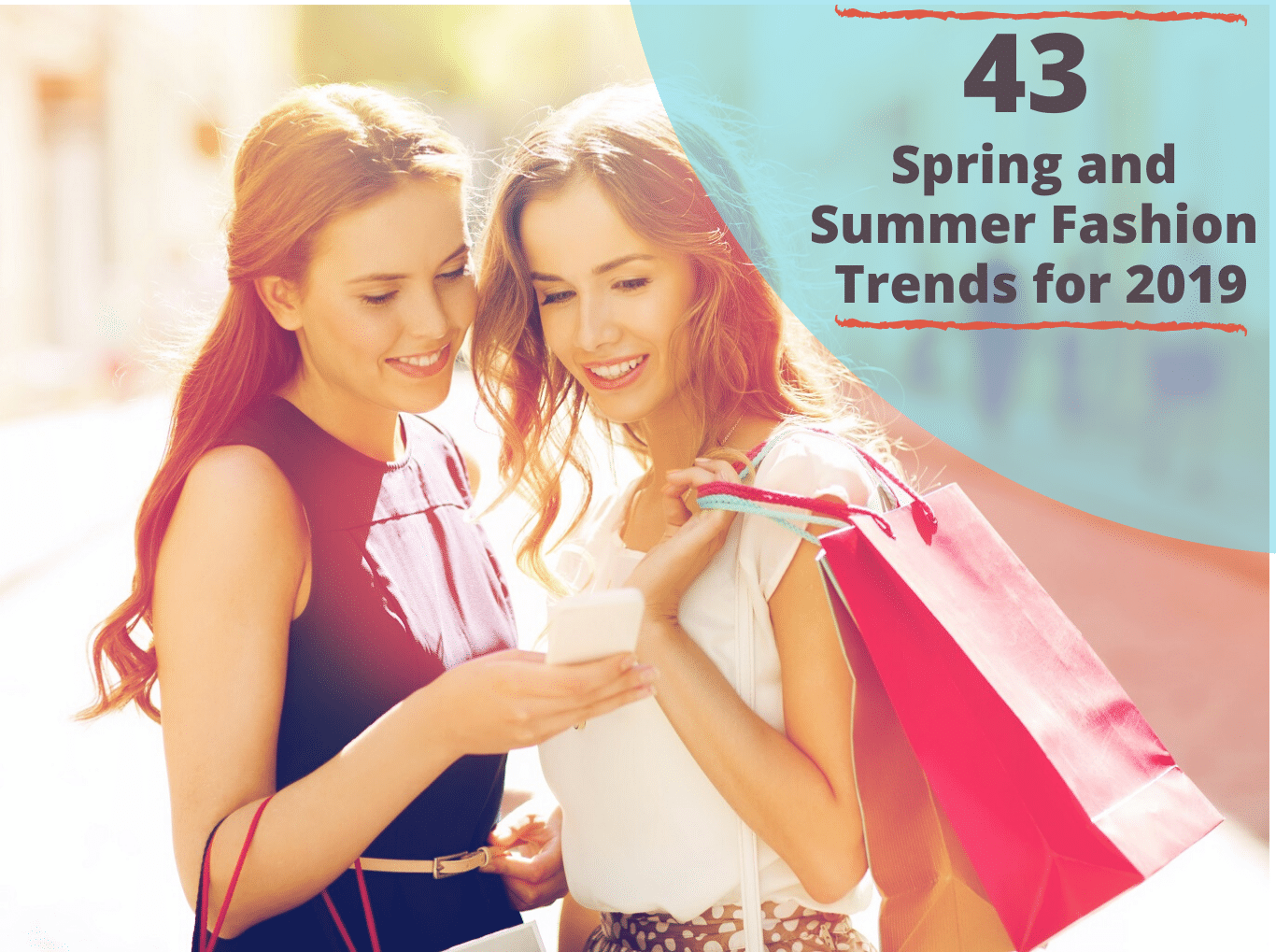 43 Spring and Summer Fashion Trends for 2019
The sun is out. Soft breezes blow.
There is no need for heavy coats or clunky snow boots. It's time to bring out the pretty fabrics. The bright colors. The clothes that make us look good and feel great as we get out to enjoy the outdoors.
Of course, fashion is a fickle animal. What you wore last spring or summer might be just the thing for this year, but why resign yourself to last year's wardrobe? Check out what's new. Browse through the latest styles.
Find the flattering fits and fun colors that come with the spring season and then start building your new summer wardrobe at the same time. The weather is changing at last – shouldn't your wardrobe?
We've accumulated a long list of the most recent fashion trends and styles. Be inspired by trips to the shore, walks through the garden, music festivals, and warm, romantic evenings with sunsets that seem to last forever.
You've been waiting all winter. It's time for some springtime shopping fun.

If you're thinking about ordering many of the latest fashion trends from a variety of retailers, you don't have to worry about multiple packages getting lost in shipping or incurring large shipping costs. We can easily gather, consolidate and reship your items to you in fewer packages using our Consolidation service. This makes it easier to keep up with the multiple things you buy and ship.
1. All Neutral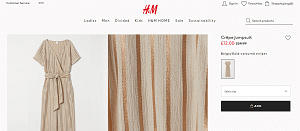 Perfect for just about any occasion, combining neutrals creates an understated look that can blend just as easily as it can stand out. Look for head to toe designs in neutral shades like khaki, grey, and beige.
2. Fishnet and macramé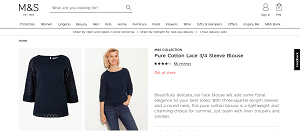 Fishnets aren't just for stockings anymore! Now you can sport fishnet and macramé items as wraps, sweaters, trim on various tops and just about anywhere the designer thought to include it. Fishnet is a perfect layering piece to add texture to your wardrobe.
3. Paisley and scarf prints

It's a classic element of scarves and men's ties, but now it's everywhere. Look for paisley and busy patterns in flowing materials on dresses, tops and with loose pants.
4. Polka dots

The essential feminine pattern, polka dots are back in a big way. Big dots, small dots, colourful dots they are everywhere on bags, skirts, dresses and accessories.
5. Butterflies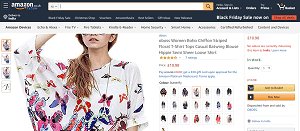 What better way to celebrate spring than with the butterfly? You shed your heavy winter layers and sport designs incorporating these pretty spring time creatures into loose fitting tops and blouses. It will definitely put you in the right mood for the season.
6. Bare midriffs
It's warm outside, which means it is the perfect season for a bare midriff. Short tops and sweaters are combined with loose flowing pants and long skirts to create a balanced, sexy look.
7. High waists and flowing pantlegs

Lengthen the look of your legs with a high waisted pants. Pants this season aren't skin tight, but rather comfortable in a long flowing material that moves with you easily and creates graceful, elegant lines.
8. Checkerboard patterns
The traditional checkerboard is all over fashion this season. Look for squares of black and white or perhaps squares of black and red. Big or small, the uniform blocks will definitely draw the eye.
9. Short suits

Love a good suit? Grab a pair of shorts and the matching jacket and you'll be sporting the casually elegant look for spring and summer. Short suits are a perfect way to dress up a warm weather outfit.
10. Pastel blue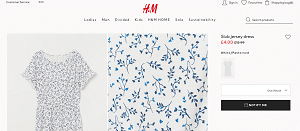 Light blues are everywhere this spring. It's the perfect color to match the bright spring sky or perhaps to mimic the blues of your favorite lake or ocean. Go light and breezy with your pastel blues in a pretty sun dress or perhaps with a flowing blouse.
11. Color blocks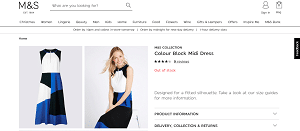 The color blocks of the 1990s are back in style. Large blocks of color are clearly separated on dresses, blouses and jackets. Be bold with your color choices and embrace the bright tones of spring.
12. Bike shorts
Comfortable and stylish, bike shorts aren't just for exercising. The form fitting bike shorts are a hot item this summer to be paired with any number of tops. Dress them up or down but enjoy the flexibility!
13. Crochet dresses and skirts
A loose crochet creates a lovely look, and that's why it's so popular this year with dresses and skirts. Look for crochet overlays and layered pieces that create interesting looks for spring.
14. Neon colors

It's bright and bold and the perfect intensity for a fun summer ahead. Neon colors have been dormant for years, but they are back in a big way this spring and summer.
15. Mixing patterns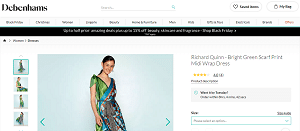 This is a summer to take risks and be daring. Combine your favorite patterns to create an exciting and interesting look. With so many patterns popular this year, it's no wonder that pattern mixing is popular as well.
16. Safari gear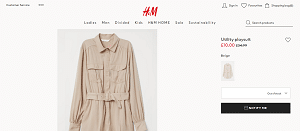 The safari jacket is a hot item this year. Pair it with safari shorts or pants or just pull the jacket to put on over your other favorite items. With so many deep pockets and a waist defining belt, the safari jacket is sure to quickly become on your favorites.
17. Shining plaid
Why stick with simple plaid when you can have shining plaid? Shimmering fabrics and bright colors define the plaid of the moment, which makes it light, airy and perfect to wear for the spring and summer months.
18. Single shoulder looks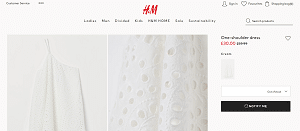 You might have been baring both shoulders or playing peek-a-boo on both sides last year, but this year it's only one shoulder that gets special treatment. Dresses and tops are created to leave one shoulder tantalizingly bare this spring.
19. Texture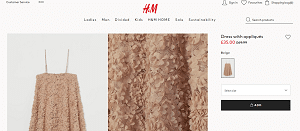 Texture is everywhere in these warmer months. This isn't the time for heavy fabrics and their texture, but instead a time to celebrate lightweight textures with layered knit elements, pretty fabrics and bold pieces.
20. Feathers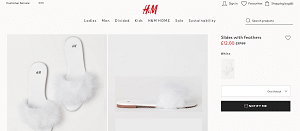 Feathers have made their way into fashion for the spring and summer of 2019. Look for feather trim along dresses and on wraps and blouses. Some outfits have just a few features for accents and others incorporate them more grandly into the design.
21. Bright orange
Catch the eye of those around you with a bold, striking orange. The bold orange color is great paired with neutrals or denim, and its brilliant hues makes you look as fresh and exciting as the world around you.
22. Florals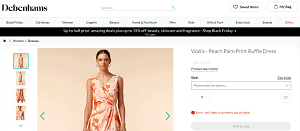 Floral prints are everywhere this season, and you can find them on dresses, pants, rompers and tops. Look for small floral prints in light colors to bring the feeling of spring and summer directly into your closet.
23. Loose trousers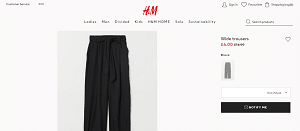 Skinny pants might still be around, but loose pants are coming back in a big way. Look for loose fitting trousers that pair with jackets, crop tops, pretty blouses and more. Elegant, feminine lines are the base of these outfits.
24. Bermuda shorts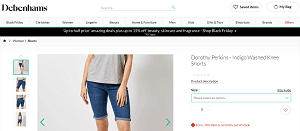 Not a fan of tight-fitting biker shorts? You don't have to be. You can wear the looser Bermuda shorts and still be right at the height of fashion. Pair the Bermuda shorts with a jacket to create a shorts suit or keep them casual to enjoy a relaxed weekend.
25. Fringe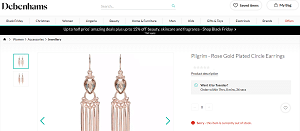 Attract the eye with a bit of fringe. Fanciful and fun, fringed hemlines and accessories are the perfect way to show your free spirit. The movement of fringe makes it perfect for an evening out when you're working to catch someone's eye.
26. Square detailing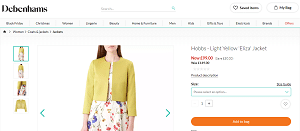 Square necklines. Square pockets. Square accessories. Square detailing is a perfect fit for this season and it draws the eye and compliments the other bold patterns like checkerboard and color blocks with its straight lines and right angles.
27. Bright magenta solids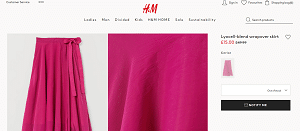 It's not just bright orange that is catching the fashion eye this season. Bold magenta is also making a big statement. Magenta is a deeper shade of hot pink than the traditional, and it's being incorporated in solid pieces like dresses or tops.
28. Zebra prints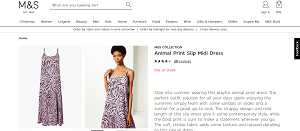 The safari continues! Last season leopard spots were increasingly common. This summer look for zebra prints. Be sporty and eclectic without breaking a sweat when you include accessories or small fashion bursts that feature a bold zebra print.
29. Ruffles and blouses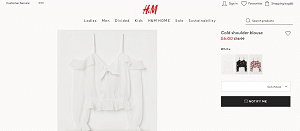 Pretty feminine details are back this season, and what better way to show your flirty side than with ruffles? Look for pretty ruffles on dresses and tops and perhaps even jackets and pant legs. Blouses especially seem to feature a wide range of pretty fabrics with attractive ruffled necklines.
30. Metallic pinks and peaches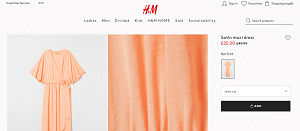 Like a bit of shine? Like a pretty peach or pink? Combine them to brighten up your wardrobe and reflect prettily on your own complexion. Metallic pinks and peaches are the perfect way to lighten things up and add a bit of fun to your closet.
31. Patterned suits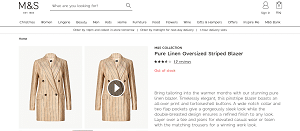 A good suit is timeless, but a fun suit is just that – fun. Patterned suits this season are the perfect way to show your sense of fun of daring while also sticking to a traditional fit and feel. And there are plenty of patterns and styles to choose from.
32. Lavender and pastel purples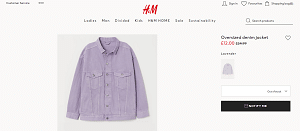 Think calming colors. Soothing hues. Pastel blue isn't the only cool hue out there this season. You can also find plenty of pastel purples. Look for lavender details and full designs perfect for spring and summer outings.
33. Ombre and toned maxi dresses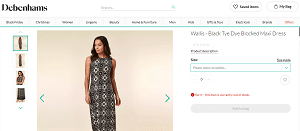 The maxi dress is an easy outfit for summer. Stylish, flattering and fun to wear. This year the maxi dress has gotten an update in the form of ombre and multiple tones. Look for ombre designs and color fades as well as light layers and opportunities to incorporate multiple hues near the hemline.
34. Pink plaid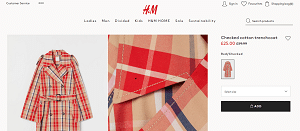 A bit of feminine fun, pink plaid is showing up in multiple places and we are fans. Buy a pink plaid purse to sport with more staid wardrobe pieces or throw on a pink plaid jacket to dress up just about anything else you're wearing. Pink is always the perfect color for summer.
35. Flowing fabrics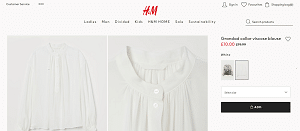 It doesn't matter what you're wearing, it's going to be flowing and comfortable. Think about long elegant lines and pretty materials as you are matching up items to wear together. Dresses, skirts, pants and tunics all feature lightweight fabrics that flow and ripple easily as you move.
36. Sheer styles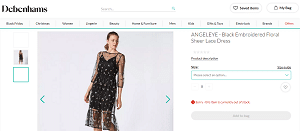 A bit of a saucy style, the spring and summer of 2019 also bring sheer styles to the mix. Of course these sheer outfits are paired with layers underneath, but what you wear under your sheer dress or pants can define a sexy, bold or simply flirty look.
37. Tie-Dye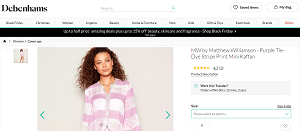 It's fun and perfect for summer. Tie-dye takes all of the bold colors and brings them together in a nostalgic and amusing way. Go small with your tie-dye by pairing a t-shirt with a neutral jacket and pants or go big and sport a full tie-dye dress for a fun day outdoors.
38. Cowgirl details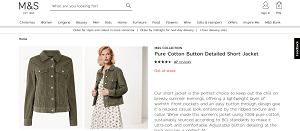 The wild west has lent a bit of inspiration to fashion this year. Look for cowgirl details in fashion as designers pair a big of leather fringe and bolo designs with other colors and prints. Rugged elements like boots, jackets and even cowgirl hats pair nicely with flowing fabrics to create a fun contrast.
39. Matching sets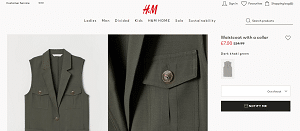 This is a season to be coordinated and designers are encouraging the trend with matching sets. Look for a matching skirt and blouse. A matching pants suit. A matching jacket and shorts. Matching keeps things simple in your closet, but stylish on you.
40. Tiny bags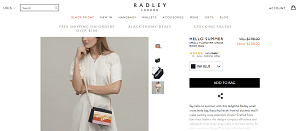 Big purses might help you carry tons of things, but a tiny bag is in fashion. A tiny bag is just big enough to carry a key and a lipstick – or perhaps a phone if it doesn't have a bulky case. Keep it small and adorable.
41. Block heels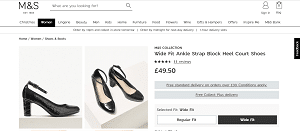 The stiletto will also be lovely, but this spring and summer, block heels are coming back into style. These have a slightly wider heel than the traditional stiletto but it's not a stacked heel – just a small rectangle rather than a tiny point.
42. Lace up sandals
All of these flowing pretty looks require a bit more from your shoes this spring. Look for pretty lace-up sandals in bold or neutral tones. You'll be able to match just about any other look out there with classic, stylish footwear.
43. White chunky sneakers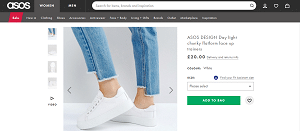 But if your feet need a bit more support, you can still absolutely be in style. This season has brought back the white chunky sneaker and the chunkier the better. Pair the sneakers with just about anything if you're bold enough and your feet with always thank you.
If you want to look and feel fashionable this spring and this summer, you don't need to reinvent your entire wardrobe. Pick and choose some fun piece pieces to update your look. Or go ahead and spring for the new and improved version of you – one bright color at a time!
Ordering lots? You can easily combine the packages to keep shipping costs down and maximize time and convenience. Our consolidation service makes it easier than ever to get many different items exactly when and how you want them. Learn more about Consolidation services.