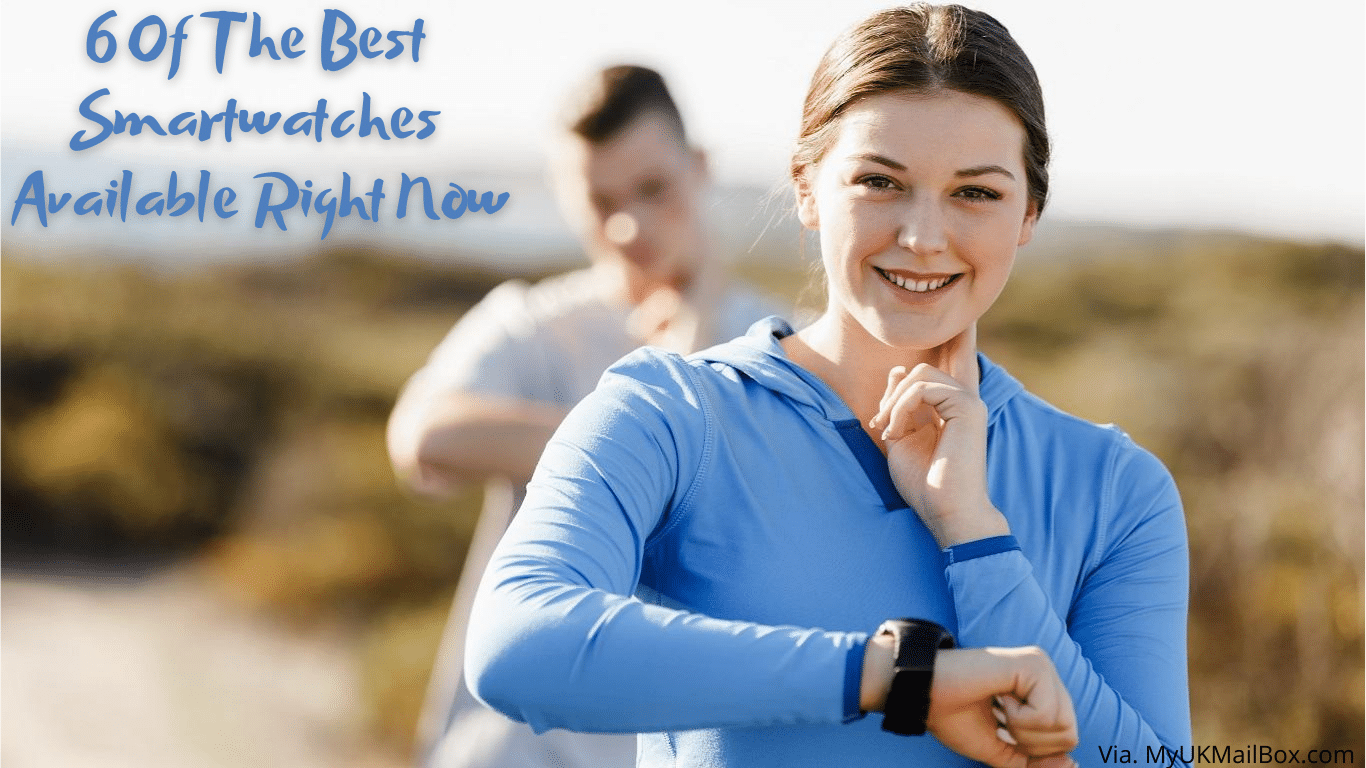 6 Of The Best Smartwatches Available Right Now
With the exponential rise in smartphone ownership people are more likely to check the time on their phone these days, so tech manufactures and watch producers are now making watches to sync via Bluetooth to maintain the connectivity whilst allowing for the miniaturisation of the technology so we can effectively 'wear' our technology on our wrists. With this in mind, a variety of different models are now available to suit all tastes and user requirements. From the traditional to the bang up to date, touchscreen to analogue, all aspects are available. So here are a few to have a look at ….
Skagen Hybrid Smartwatch
Best for: Those who want a Smart Dress Watch
From the Danish-inspired designers this is a stunning watch, with lovely round face and silver bracelet. It requires no charging as it comes with a replaceable battery, gives notifications of texts, calls and emails, all user-filtered,has an auto date and time adjustment and features sleep tracking and music control. The watch is also water resistant to 3 ATM and will interchange with other 20mm watch straps. Great looking piece of kit! Find it here
Sony Smartwatch 3 SWR50
Best for: Fitness Fans
This smartwatch is aimed at the more lovers of the tech look, with its futuristic looking square touch screen, digital time display and rubberised watchband. It features a microUSB charger and good quality battery life for a smartwatch with up to 2 days reported in reviews, and a very easily readable screen. With its built in GPS, waterproof design it seems to be aimed at the fitness market,, allowing you to go for a run or swim while leaving your phone behind. This model could be considered a good replacement for a fitness band in fact. See here
Apple Series 3, GPS Frontier
Best for: Apple technology enthusiasts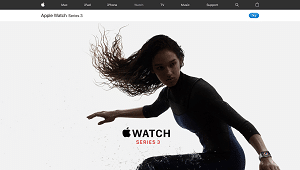 For all Apple lovers this has the typical stunning looks you have come to expect from an Apple device. This 3rd generation smartwatch is up to 70% faster than the previous incarnations, is water resistant to 50 metres and comes with the top rated GPS+ cellular technology which allows you to carry out all your smartphone activities without having to carry the actual phone with you, thus making it great for lovers of the outdoors. It also, of course has all the usual fitness related applications you would expect from a top quality smartwatch. Real class! Read more here
Fossil Q Wander
Best for: Women who love style and functionality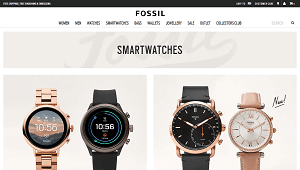 From the Fossil stable this is a watch designed with women in mind. In stunning rose gold with a light brown, genuine leather strap this is a real fashion statement of a timepiece. It has a round, multiface LCD dial, allowing you to change the look according to your mood, and with touchscreen capability it is fully state-of-the-art. Not just for its style only of course, it has all the usual tech you would expect from a Fossil smartwatch , with calls, emails, a pedometer and music player amongst the goodies. Worth a look. Get it here
Casio Edifice Analogue
Best for: Travelers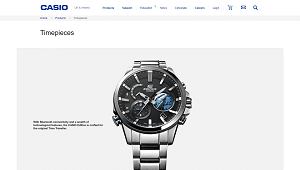 This smartwatch is a really tough looking piece of kit, with an eye-catching blue and green highlighted face and bezels. If you are a fan of the traditional looking analogue design watch then you might want to consider this. It features solar power, so no need for charging or new batteries, continuous automatic date and time adjustment, is water resistant to an amazing 100 metres, has a super-secure strap catch (great if you like to swim in your watch) and has a world time function, ideal for travellers. It is suitable for ios and Android 6.0 or higher and of course has all the usual smartwatch functions. Look here
Samsung Gear S3 Frontier
Best for: Samsung fans who want classic looks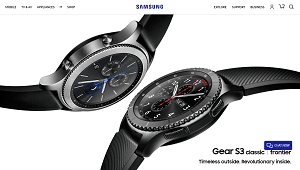 This is a very rugged looking, outdoor style of smartwatch with a great chronometer type black dial design and fabric strap. It is ideal for tracking walks and runs but also packed with lots of smartwatch functions allowing you to keep in touch wherever you are and sync seamlessly with your phone. It features the Samsung S Voice technology, which lets you give voice commands while on the move so you can, for instance, dictate notes into text. If you like Samsung devices this could be the ideal smartwatch for your wrist. Available here
We at MyUKmailbox always like to keep you informed of the latest in tech and the smartwatch is fast becoming one of the must have items. There are a huge range of these devices now becoming available, with more being added all the time so we have tried to give you a snapshot of some of the best currently on sale for all requirements and needs. We hope that we have helped you if you are in the market for a smartwatch. Purchase your new smartwatch today and let MyUKmailbox deliver it to you Quickly, Safely and Securely.