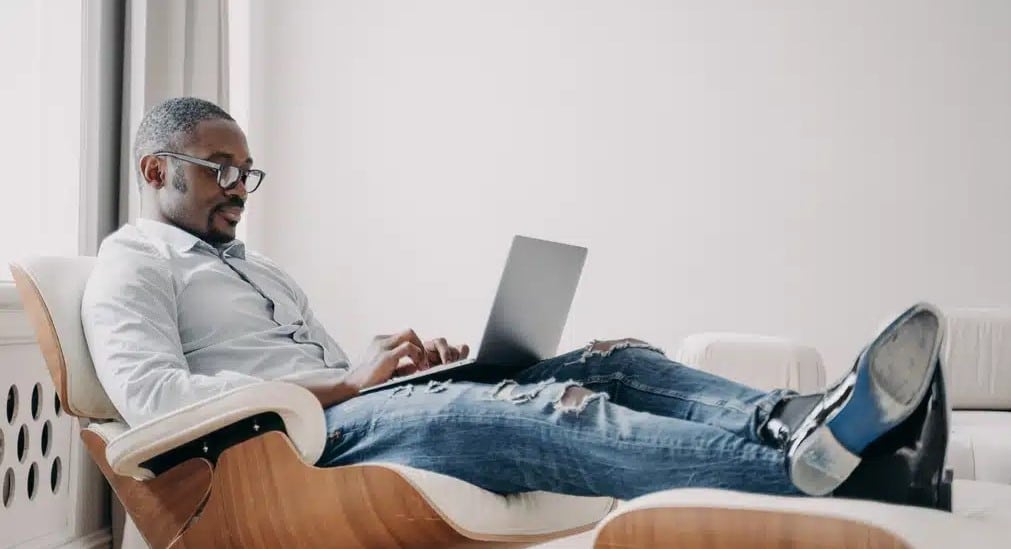 Are there John Lewis stores in the USA?
With 35 retail outlets in Great Britain and Northern Ireland. Concessions and third-party outlet stores in 6 countries. Three-hundred and twenty-two Waitrose supermarkets across the United Kingdom, and an eagerly anticipated Christmas ad campaign every year, John Lewis is one of the most popular names in luxury high-street shopping.
Not bad for a brand that opened one small store on Oxford Street, London, in 1864.
So, with its popularity unwavering worldwide, a question we get from a lot of American customers is this:
"Are there John Lewis stores in the USA?"
Let's not beat around the bush.
So, are there John Lewis stores in the USA?
Put simply: no.
Outside of the UK, John Lewis (at the time of writing) has third-party outlets in:
. Australia
. Gibraltar
. Chile
. Peru
. Malta
. Republic of Ireland
As far as we know, there are currently no plans to open any stores in the US soon or in the near future. As a result, it's unlikely that we'll be able to answer yes to the question, are there John Lewis stores in the USA for the foreseeable.
Are there stores like John Lewis in the US?
Yes, and no.
While there's no direct store comparison in terms of quality and price (because John Lewis really is an all-encompassing high-end, boutique department store), that doesn't mean there aren't similar ones.
The closest stores to John Lewis in the United States are:
Target: – in terms of departments, but the gap in quality to John Lewis is substantial.

Best Buy: – in terms of tech, gadgets and home furnishings.

Macy's: – in terms of high-end quality and pricing, however, it has fewer departments than John Lewis.

All of the above are great at what they do, and it's understandable if they're more convenient and budget-friendly for customers in the US.
But should a little thing like the Atlantic Ocean stop you from compromising on quality?
Five must-have John Lewis products that are easy to ship to the US
From lighting, homeware and technology to furniture, beauty products, clothing and jewellery, the sheer range of quality goods they stock is off the charts.
With that in mind, here are five of our favourite bestselling John Lewis products that are easy to ship:
Furniture: Hendricks Leather Armchair



(Image: John Lewis)

The Hendricks armchair, with its exposed dark oak frame, is an exquisitely crafted mid-century style piece of furniture. And with seventeen colours/coverings to choose from, you're sure to find one that complements your home.
Lighting: Bay Lighting Aged Copper Delta Table Lamp



(Image: John Lewis)

With its geometric, aged copper finished cage and grey fabric lampshade, the Delta table lamp will add a stylish touch to your living room or office.
It's simply stunning.
Home Accessories: Robert Welch Limbrey Bowl


(Image: John Lewis)
Looking for a bold statement piece to adorn your dining room table or sideboard?
Then you won't find anything better than this 1960s-inspired stainless steel and walnut bowl.
Use it as a decorative place to put fruit, potpourri, your keys, or a stunning piece of objet d'art.
Whatever you do with it and wherever you put it, it's going to get noticed.
Home Office: Oak Veneered Louvre Desk



(Image: John Lewis)
The Louvre, with its clear, modern lines isn't just a desk. It's a work of art worthy of its place in any home office. It has four angled drawers for storing your documents, stationery, stress balls and chocolate (when you need an energy boost).
But perhaps the best thing about the Louvre Desk is that it's made from sustainably sourced chipboard and is coated in a strong oak veneer.
So, not only is it an ethical product, it won't chip or spoil easily either.
Beauty: Light Salon Boost LED Face Mask


(Image: John Lewis)
It might look like the Michael Myers mask from the movie Halloween, but don't let that put you off. LED face masks are selling like crazy right now.
The Light Salon Boost LED Face Mask is suitable for all skin types and tones, reduces the appearance of wrinkles, improves hydration and helps to soothe and calm the mind – something we could all do from time to time.
Above are just five of our favourite products, but there are thousands more, all of which you can find by visiting the John Lewis website.
---
Want to ship John Lewis products to the USA?
If that's whetted your appetite, don't let the fact that there are no physical stores in the USA stop you from doing some online shopping at John Lewis.
But how do you get your goods when they don't ship to the US from the United Kingdom?
That's where we come in.
By signing up to MyUkMailbox, we provide you with a UK shipping address to use when buying online from brands, like John Lewis, that don't ship to the United States.
All you need to do is input it as your delivery address at the checkout, and once purchased, we'll forward them to you.
Are there John Lewis stores in the USA?
No, but don't let that stop you.
Sign up for MyUKMailbox for free today and take advantage of our reliable and cost-effective UK parcel forwarding service.