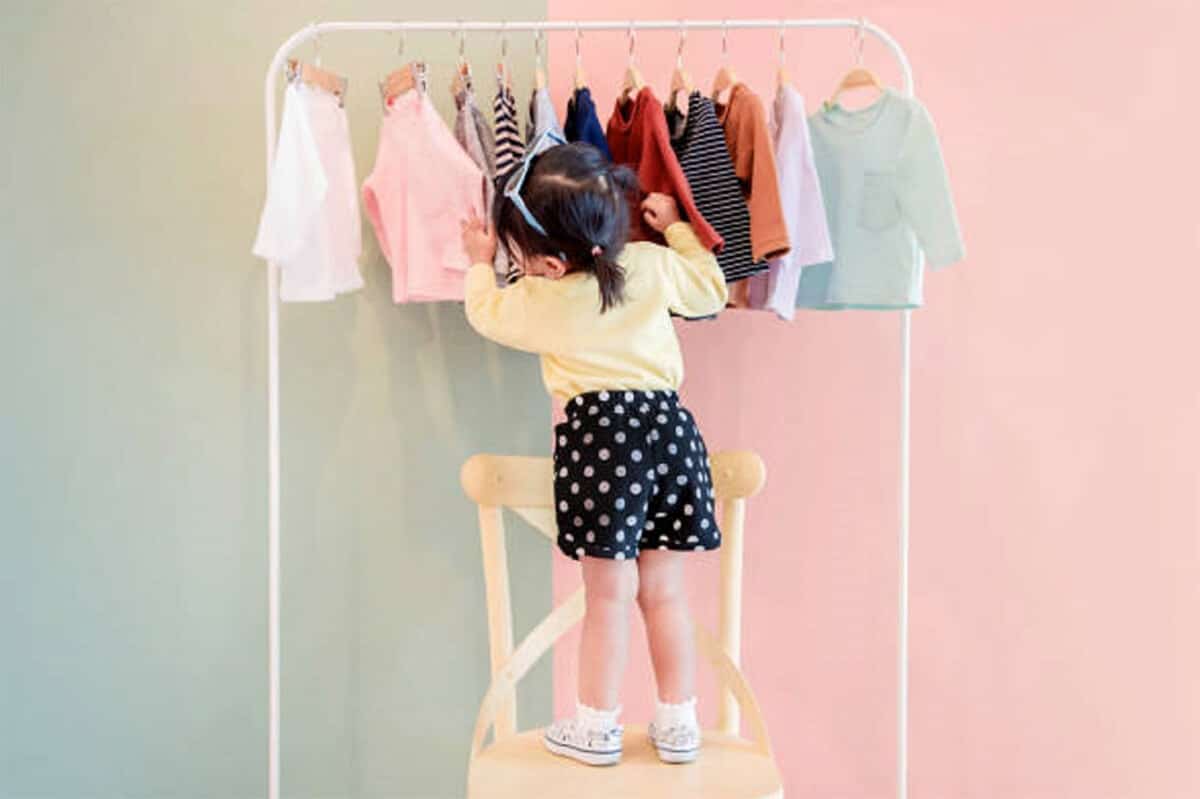 Top Brands Offering Kids Clothes – UK
While the world cannot complain about the amount of kids clothes' available on the market, sometimes, you'd rather spend more money on something more sustainable or that will last you for years to come instead of having to be replaced within a few months. Unfortunately, in many cases, those are made by the brands that tend to operate locally instead of internationally, and that either do not offer international shipping at all, or the list of countries they ship to is very limited.
In this article, we will mention some of the best kids' clothing brands that originate and mainly operate in the UK. You might be wondering – Okay, but what if I want to order something and that shop doesn't deliver to my address?
With the technological advancements we see today, that is no longer a problem – there are many companies that can help you solve that issue. If you want to know how to order them when you don't live in the UK and they do not deliver to other countries, just stay tuned – we will provide you with a short guide at the end. It is a lot easier than many people think.
Kidswear Collective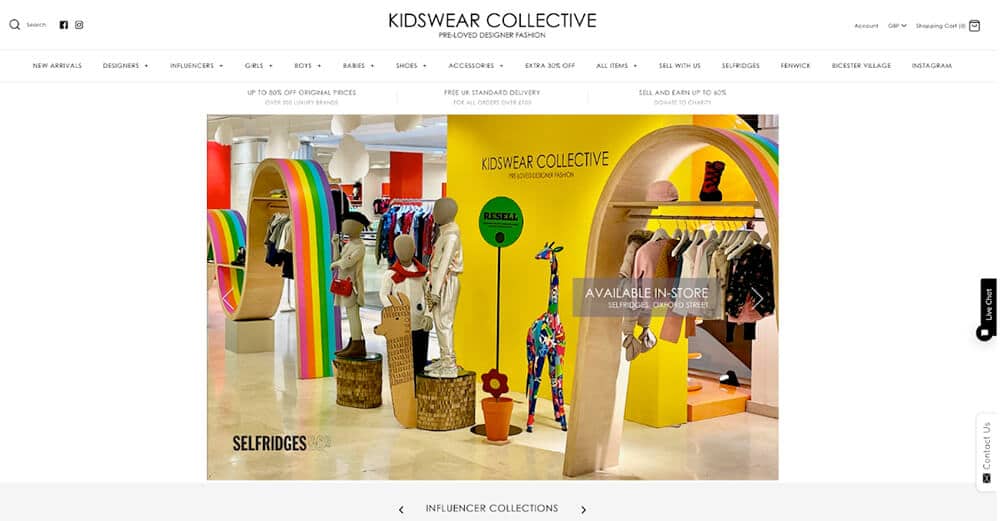 Kidswear Collective is a perfect place to shop if you're looking for cheap designer clothes for kids while being environmentally friendly at the same time, as the shop features a number of pre-owned and past season designer pieces. To ensure that you are getting the real thing and not fake designer clothes, each item that they receive goes through an authentication process.
They carry kids' clothes from children aged between 0 and 14 years, separated in different categories – girls, boys and babies. They also have shoes and accessories sections, as well as an "extra 30% off" section where you can find even better deals.
The best part of this company? They make a difference. Up to 5% of their profits go to NSPCC (National Society for the Prevention of Cruelty to Children) which is one of the leading charities in the UK aiming to stop child abuse. What's more, whenever the kids' clothes they receive cannot be sold, they are donated to Little Village – a charity that has a list of families impacted by different challenging circumstances, such as unemployment or homelessness, to which the clothes will go to.
PJ Pan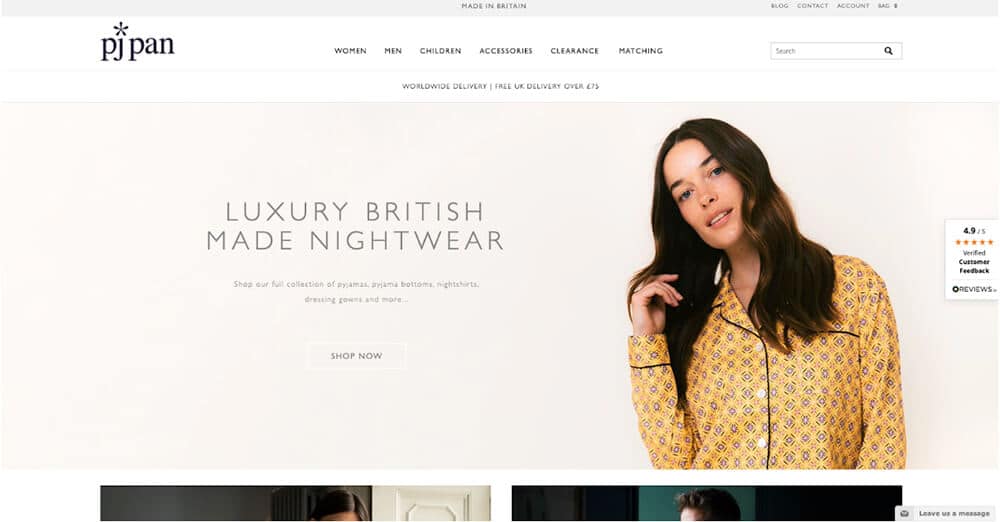 Although not specifically dedicated to kids, if you're looking for kids clothes UK, specifically nightwear, then PJ Pan is one of your best options. Not only is the brand originating in Great Britain, but all of its products are also manufactured there, with cotton and silk of the highest quality.
Their collection includes several styles of pajama sets and pajama bottoms. Depending on what season you're looking for a pajama for, you might want to check their "summer pajamas" or "winter pajamas" sections.
If you want your whole family to match, you can do that with these pajamas, as they even have a specific section dedicated to matching sets – you can choose between "mom & daughter", "mom & son", "dad & daughter", "dad & son" or "whole family".
Wild Things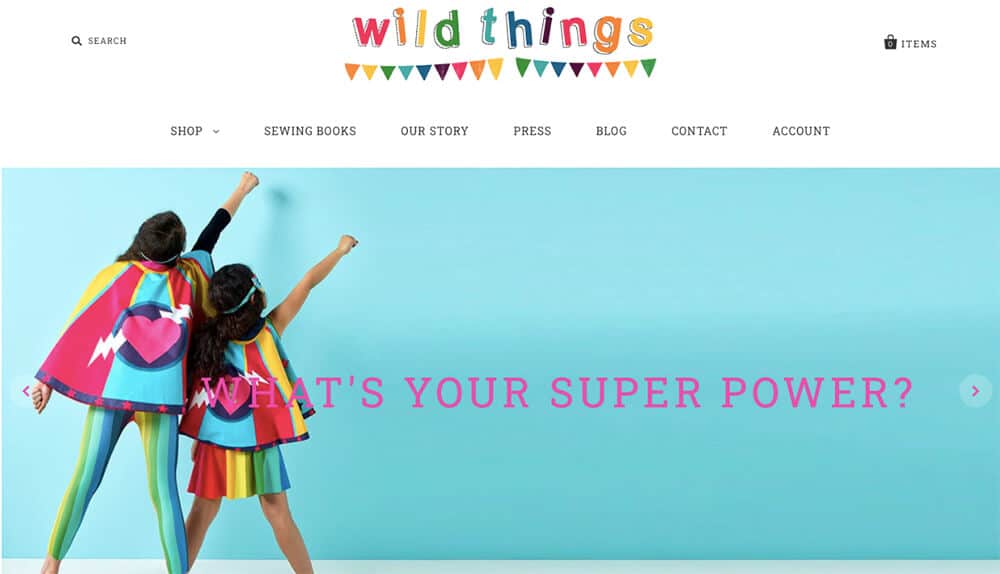 If your kids love dressing up and wearing fun clothes instead of plain ones, then this British shop might be a bullseye. Wild Things Funky Little Dresses was founded in 2011. Their clothes are designed either by makers from Scotland, or by in-house designers, the materials used for them are sourced locally as often as it is possible, while the prints are done in Lancashire, making it truly "made in the UK" business.
When it comes to what they have to offer, probably their most popular products are dresses, dungarees, jackets and luxury capes, all resembling some kind of animal, such as a mouse, bumblebee, blue whale, cat, bunny, chick, and so on. However, you can also find things inspired by sunshine, flowers or snowmen.
Aside from clothing, Wild Things Funky Little Dresses also offers sewing books, so that you can make something your children would like to wear or use on your own – they are available on Amazon though, so you shouldn't have a problem ordering them directly to your house.
Lola Starr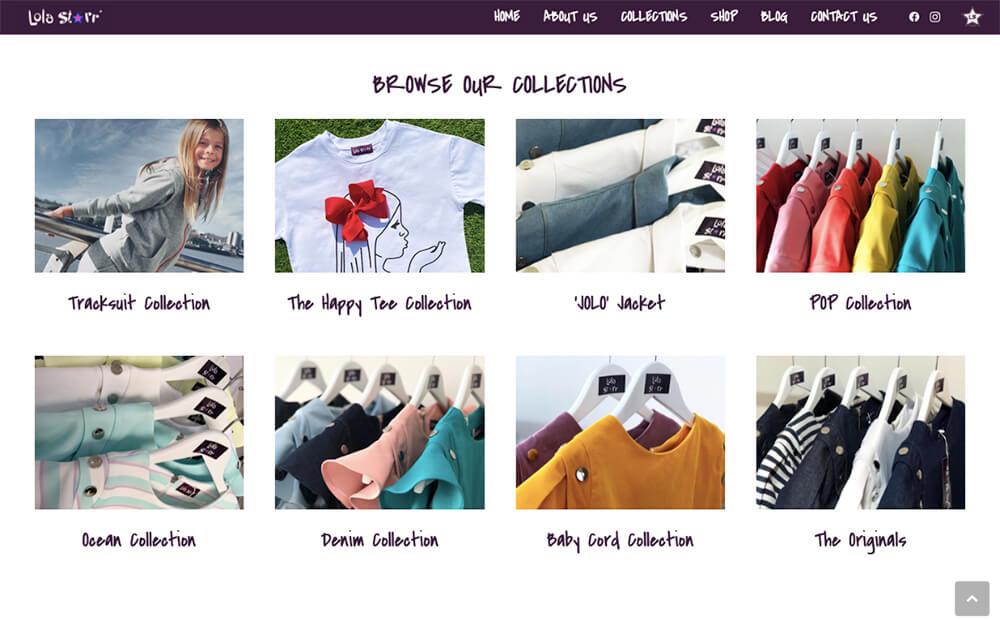 Lola Starr is a shop that allows your children to choose their own style. Their kids' clothes collections are unisex and available in a wide range of colors. Whether you want something more neutral or colorful, you are bound to find it in their store.
What's more, their dresses feature removable sleeves that can be switched between the dresses. The sleeves can be purchased separately, in case you want your child to have options. This is a great option if you don't want to spend a lot of money each season, as the dress without the sleeves is perfect for summer, and once it gets cold, you can add the sleeves again, to make it a more autumny fit.
Glencroft Countrywear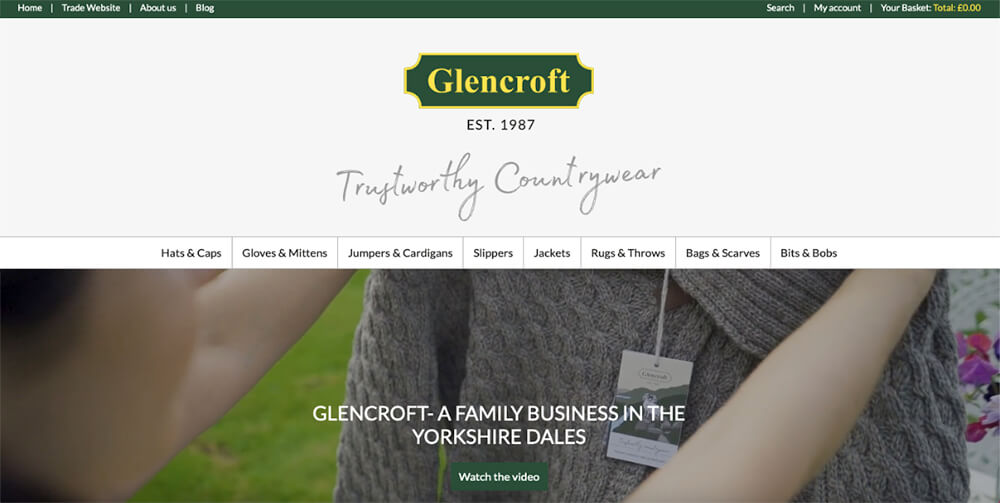 Although Glencroft's children collection might not be the most stacked up, it is definitely worth taking a look if you're searching for locally made countrywear kids clothes UK. Their aim is to produce quality clothing that will last you and your children and that will stand the test of time. As they say "nothing fancy, just honest, decent clothing".
In their offer you can find jumpers, slippers and mittens – all the things you would expect when talking about clothing made from 100% wool.
Their products are mainly manufactured in the UK (about 80% of them), while the rest that are not, are made in mainland Europe. Many of the factories they use have been with them since they were established, back in 1987.
Rachel Riley
If you want your children to feel like royalty, then you should take a look at Rachel Riley's website, as the children of the British Royal Family have been seen wearing clothes designed by her – last year, Princess Charlotte wore a floral dress from this brand during a photoshoot to mark her sixth birthday. Prince George, her brother, has also been seen wearing this particular brand on numerous occasions.
The clothing brand is dedicated to children aged between 0 and 14. There are several collections available on the website, and depending on whether you're shopping for a boy or a girl, you can find a wide range of dresses, trousers, shirts, cardigans, hair accessories and so on.
Boy Wonder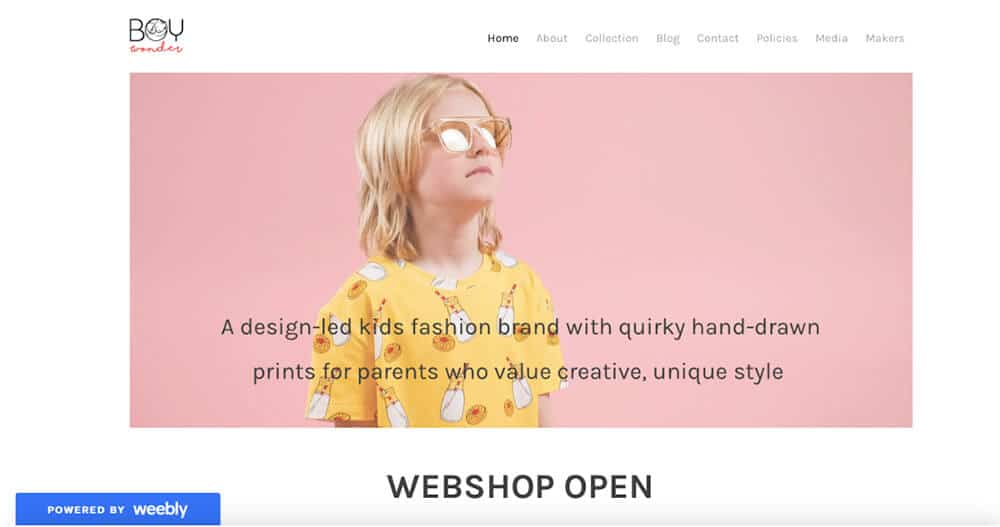 Boy Wonder is a made in UK brand whose core values are ethics and sustainability. The owner of the brand who is also its designer and managing director is Ismay – a mom, who due to her concerns about her son's wellbeing and health decided to open her own shop.
Their collection is dedicated to kids aged between 5 and 10. In it, you can find things like short sleeve t-shirts, long sleeve t-shirts, sweatshirts (all available in two prints), trousers (available in two colors), denim (jeans and dungarees) and a duffle coat.
Polarn O. Pyret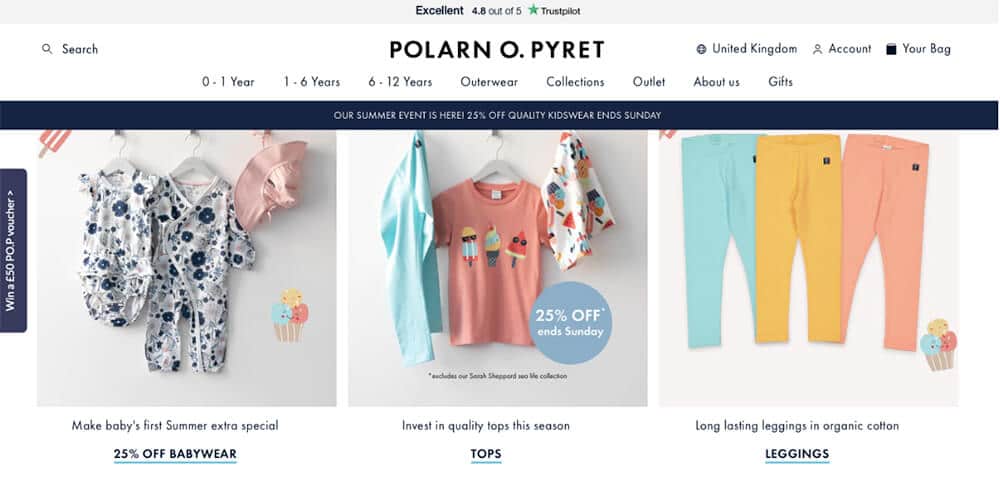 Polarn O. Pyret is not a British brand, as it was established in Sweden. However, it does deliver to the UK from which you can forward your mail to your address (more about it later) – and truthfully, if there's one brand that is worth going through the trouble of getting to the US, Australia, or other location, it's this one.
Polarn O. Pyret has been around for over four decades now. During this time they have achieved a reputation for high quality, organic clothes for children aged 0 to 12 years old.
They pride themselves on offering clothes that last even up to three children, meaning that they're a great investment if you're planning to have more kids or if you want to donate the clothes once your child grows out of them. What's more, if you decide to purchase a coat from them, they will repair zips and broken poppers on it if something happens to them.
What is great about this brand is that, contrary to many other kids clothes UK and beyond brands, their clothes do not have an assigned gender – instead of being divided into girls and boys clothings, they are divided according to age.
Childrensalon Outlet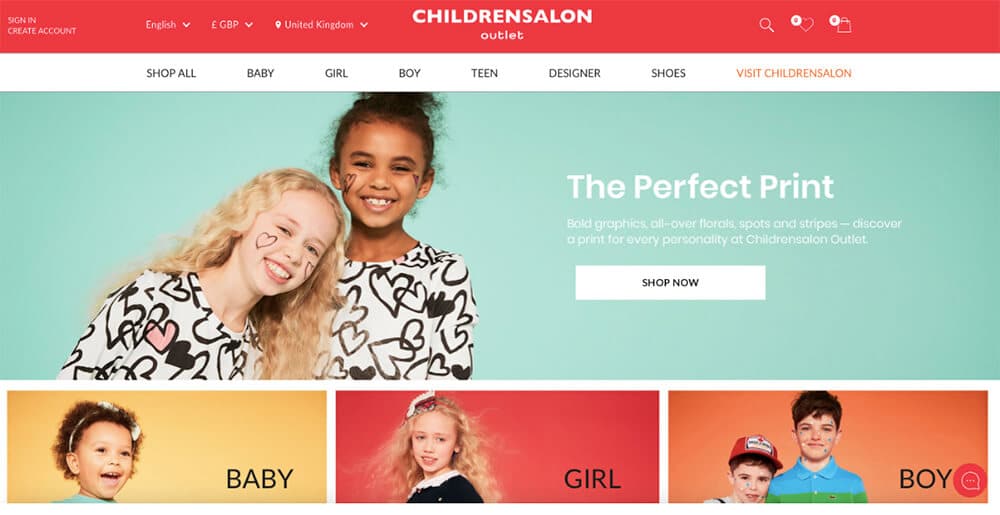 The last company on our list is Childrensalon Outlet, which offers cheap designer clothes for kids – usually those that are simply from past seasons. As they say, some of the items are sourced directly from some of the biggest brands in the fashion world.
Some of the most famous brands that you can find on this site offering kids' cheap designer kids clothes include Armani, Alexander McQueen, Balenciaga, Burberry, Chloé, Dolce & Gabbana, Fendi, Stella McCartney Kids and Versace – although this is just a small portion, as they have almost 300 different kids designer brands in their offer.
How to Order Kids' Clothing From the UK If You Don't Live There
Ordering kids' clothes from the UK is very straightforward – and the easiest way to do it is by signing up to MyUKMailbox.
The first step is to get an account. You can sign in through your Facebook account, your Google account or by creating a completely new account on the site with your email address. Once you create an account, you will receive an address in the UK that you will be able to use when you're placing an order.
Visit the website you want to purchase the kids' clothes from and add them to your cart as usual. Then, when you reach the address part of placing the order, just add the address you have received when you made an account. Pay for the order, and wait.
Once we receive your address at the location you received, we will notify you so that you can provide us with your actual address to which we should forward the package.
Your package should be with you within 2 to 6 business days from when we have contacted you about the address.
And that's it! Even though many people think that forwarding mail is difficult, that's not the case at all – we do most of the work for you, you only need to provide us with the location you want your package to arrive at, and place the order. The usual when you do online shopping.
The Shop Won't Accept an International Bank Card? We've Got You!
While it doesn't happen that often, there might be shops that won't accept your international bank card. If that's the case, then you can take advantage of our "Buy For Me" service.
Firstly, you need to provide us with information about the thing you wish to purchase. Things like size, color, product code, quantity, as well as a direct link to a product on a website are crucial to getting the right product.
Once we receive your request, we will contact you so that we can arrange the payment and we will place the order on your behalf.
When the package arrives at one of our locations, you will see a picture of your parcel on your account. We will also include the weight of the package (both dimensional and physical).
Once the package is ready to be dispatched, we will provide you with a few shipping options so that you can choose the one that you feel the most comfortable using.
The Bottom Line
With that being said, we have concluded our article on the best kids' clothes UK brands. Of course, those are not the only ones. If we were to mention all the UK clothing brands that cater to kids and that are worth taking a look at, it would take us days, if not weeks to provide a cohesive and thorough list.
However, we feel like the ones we mentioned are those that deserve the most recognition due to the dedication they put into providing UK customers and beyond with sustainable and ethical clothing, as well as providing more people with access to kids' cheap designer clothes.
Because of the advancements the world has, it is no longer a problem if a shop or a website doesn't ship their products to your address – thanks to companies like MyUKMailbox, you can still get them delivered right to your doorstep, within just a few days. Isn't that amazing?